Savage Gaze
Stinkfish is the moniker of South American muralist who has been spreading his vibrant visuals across the planet. His photography-based wall paintings are engaging, emotional and monumental in scale, as they render social topics often featuring portraits of local children and young people. His Chicago debut is scheduled for May 3 at the Vertical Gallery, entitled Savage Gaze, alluding to the somewhat lost looks of his ethically colored characters, with slight irony to the frequent prejudice about people in underdeveloped, remote or technologically poor areas of the world. Savage Gaze exhibition will present Stinkfish street art, bringing it into the gallery space, with large scale paintings and small scale drawings executed on found objects. At opening night a limited edition print will be released, available for purchase at Vertical gallery.
Savage Gaze will run through May 31, 2014.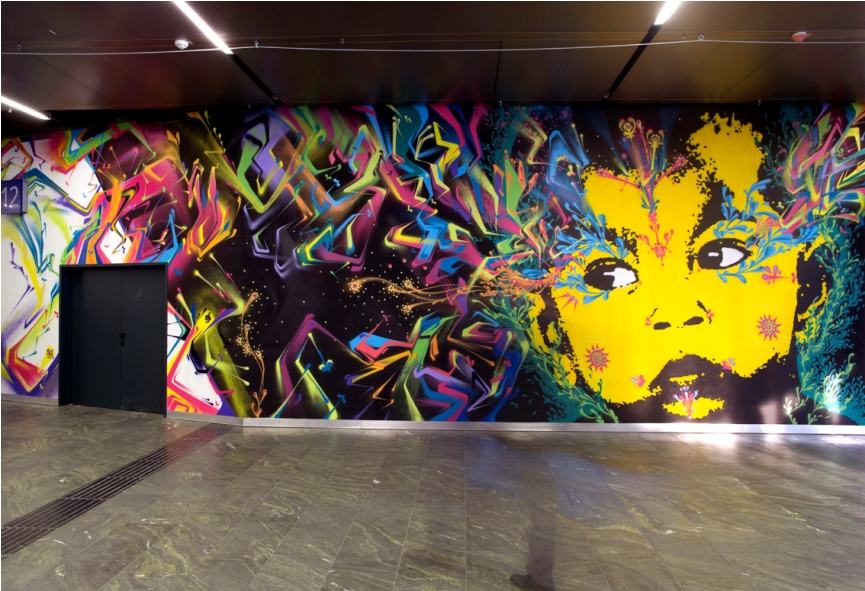 Stinkfish
About Stinkfish
Born in Mexico, Stinkfish moved to Colombia as a very young child with his family. He entered the world of street art early, painting in the streets of Bogota, joining a group of like-minded kids, painting with whatever material was available. He soon started experimenting with stencils, and in 2003 he created his first elaborate street art work, honoring the memory of John F. Kennedy. While working on it, he was caught by the police.
Stinkfish always carries a camera with him, needing to capture interesting faces on his travels, which serve him as inspiration and basis for his stenciled murals. Sometimes he would paint according to old, found photographs acquired from flea markets or the street. The locations he seeks for his street art are always visible, with a lot of traffic, allowing a great number of people to look at his work, created preferably on older walls.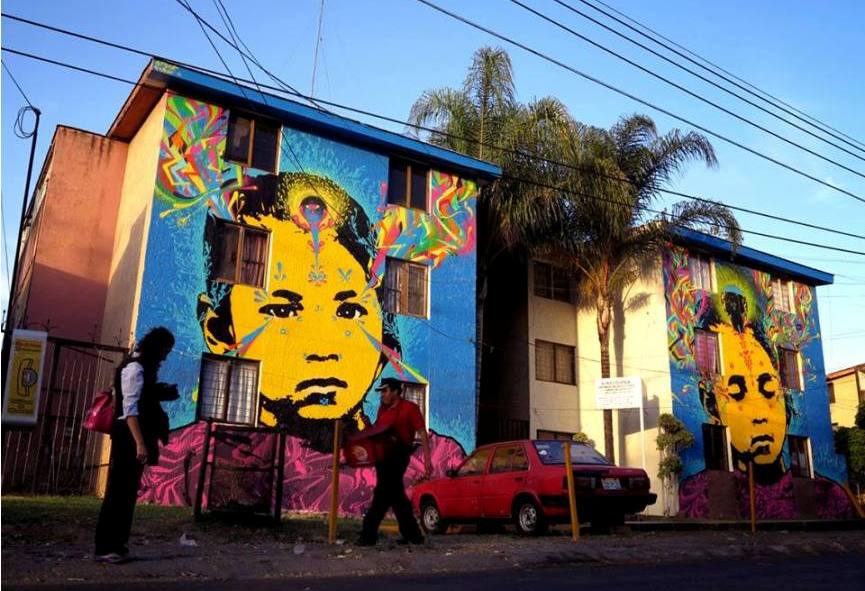 Probably the most impressive part of his style is the way in which he uses color. His expressive chromatism dresses his intricate portraits in a particular air, while breathing life into characters and providing dynamism to what would normally be a static composition. He is not afraid of contrasts, using complementary pairs liberally, while the overall impression is warm and engaging. Color of Stinkfish murals is not a thought out element, but a sheer materialization of his painterly talent and artistic drive he is compelled to express.
Stinkfish is the true street artist. He places his murals in busy, but common neighborhoods, where ordinary people go about their lives. They are all invited to enjoy and relate to his work, which provides an inspiration and an embellishment to often neglected parts of great urban metropolises.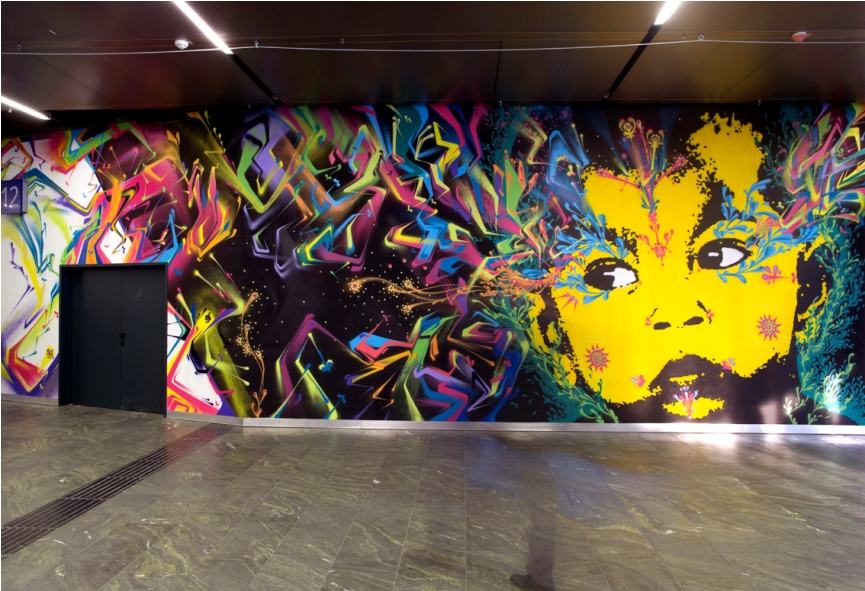 Follow These Galleries
Chicago, United States

Berlin, Germany