A Stolen Picasso Portrait has been Found in Turkey by Local Police
A multimillion-dollar artwork by Pablo Picasso entitled Woman Dressing Her Hair was allegedly discovered by police officers in Turkey. The Turkish police seized the painting depicting nude female figure, after a comprehensive undercover operation that involved several thousand officers. It's visible that Pablo Picasso's portrait had suffered quite a damage and currently the artwork is being examined by experts that should confirm its authenticity.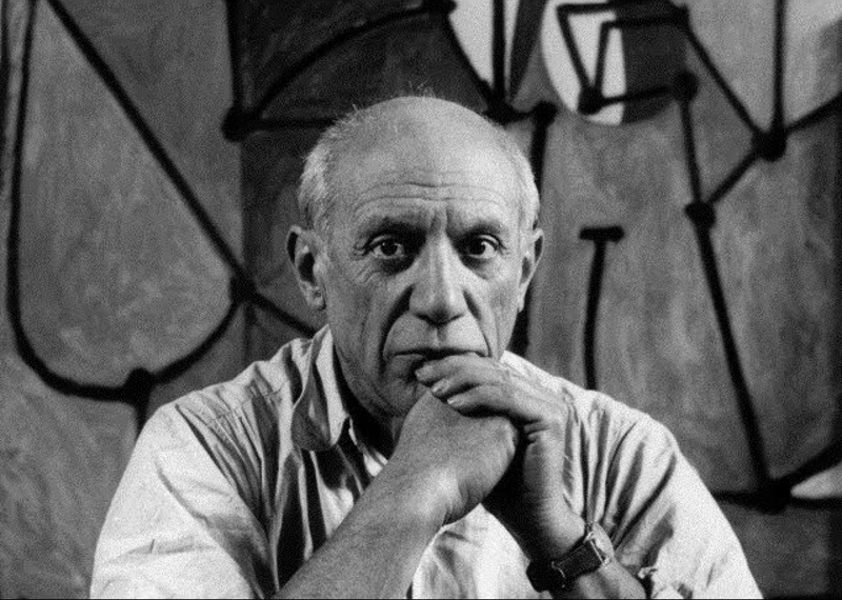 Woman Dressing Her Hair
Woman Dressing Her Hair is a portrait dating back to one of Pablo Picasso's most prolific and most sought-after periods. The recognizable masterpiece was inspired by Pablo Picasso's photographer and lover Dora Maar. The celebrated artist painted his muse naked in small, enclosed space and in his signature Cubist fashion – with swollen feets, asymmetric breasts and visible ribcage. The artwork was created in 1940 and it's considered quite valuable, considering that similar works by the prominent Spanish artist were known to reach the price of over one hundred million dollars at auctions.
A Video of the Pablo Picasso's Portrait Unveiling
The Discovery of Pablo Picasso's Portrait
Woman Dressing Her Hair by Pablo Picasso was discovered after an extensive undercovered operation dubbed Peace in the Seven Hills that involved nearly 5.000 members of the police. Once the potential suspects have been located, the officer pretended to be buyers interested in the purchase of the painting and arranged a meeting with the smugglers. The first time, they meet in a hotel and then moved on to a yacht where they haggled about the price of the work and eventually agreed to buy the masterpiece for seven million dollars. The second meeting took place in a small cafe in Istanbul. As soon as the officers noticed that the criminals brought the artwork with them, they seized the painting and arrested the perpetrators.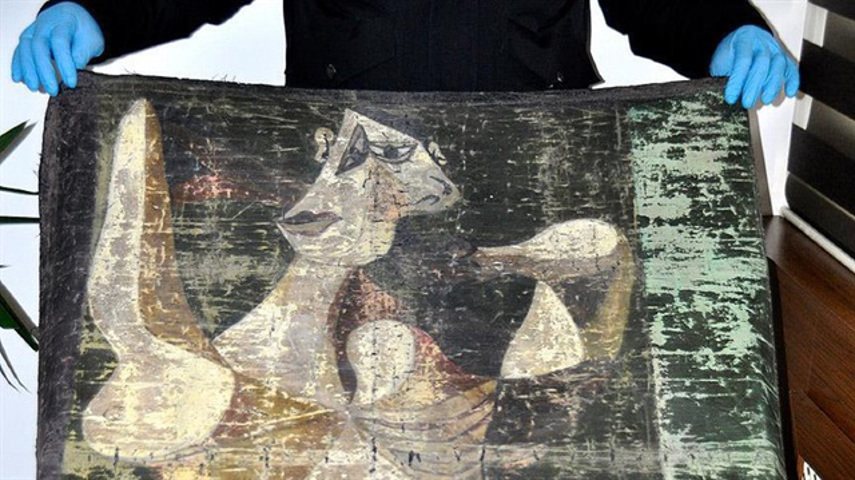 Awaiting Authentication
Although the Turkish police strongly believes that the artwork is genuine, its authenticity is yet to be determined which is why the discovered painting is sent to Mimar Sinan Fine Arts University for examination. Woman Dressing Her Hair was officially unveiled at the press conference on Saturday, January 30th, 2016 in Istanbul.
Share your thoughts about the discovery of the Pablo Picasso's portrait by leaving a comment on our Facebook page
Featured image : Police Unveiling the Seized Artwork in Istanbul , Photo credit: STR/AFP/Getty Images via Irish times