Stories Told and Untold at Galleri Ramfjord
Galleri Ramfjord from Oslo brings together three extraordinary artists, whose works will be shown at an exhibition entitled Stories Told and Untold. The artists in the show are Tom Erik Andersen from Norway, Luis Bivar from Portugal and Michelle Doll from the United States. Through the gestures and words of Tom Erik Andersen's faceless figures; through the eyes and attitude of Luis Bivar's massive portraits, and through the closeness and nakedness of Michelle Doll's interacting bodies, Galleri Ramfjord will be a place where human form communicates loud and clear, yet in completely different ways. Conceived as three solo shows within one big exhibition – Stories Told and Untold, Galleri Ramfjord presents truly amazing works by three internationally acclaimed contemporary artists.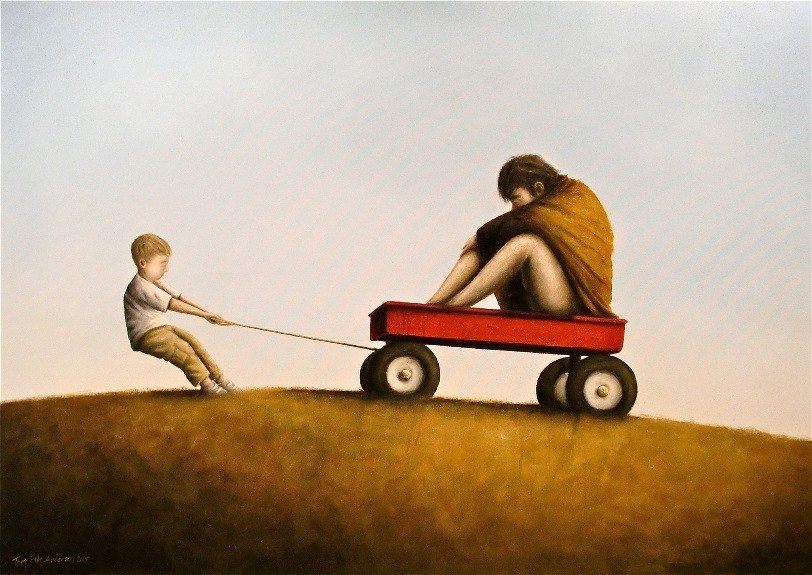 Tom Erik Andersen and Michelle Doll
Tom Erik Andersen is Drammen (Norway) – based artist who creates, through his art, a recognizable surreal world. His compositions are melancholic and humorous, while visually they are quite powerful, and it is difficult to imagine viewers remaining indifferent. His pictures are always about how we relate to each other and to the world we live in. The faceless people in his paintings are trying to reveal the artist's thoughts on this matter. Tom Erik Andersen's art asks for special attention from viewers – they are invited to leave the cacophonic world outside for a moment, and to contemplate in silence and peace. The titles are inseparable parts of his works; they are often poignant, adding a touch of poetry to the paintings.
Michelle Doll is an American artist who creates deeply moving and intimate compositions (intimate compositions are not erotica; in case you like erotic art, you can check out our Provoke! section). A visible closeness between the artists and subjects is something that makes Michelle Doll's works quite impressive. She attempts to portray the unspoken, soundless and intimate nature of a soul's connection to the material world. Her paintings reveal the secret, intimate everyday moments between couples and families. By representing subjects in intimate moments, she expresses a human desire for connection, a human need to be connected. These desires and needs are shown in a simple touch or hug, something that superficially looks banal, yet quite powerful in Michelle Doll's paintings.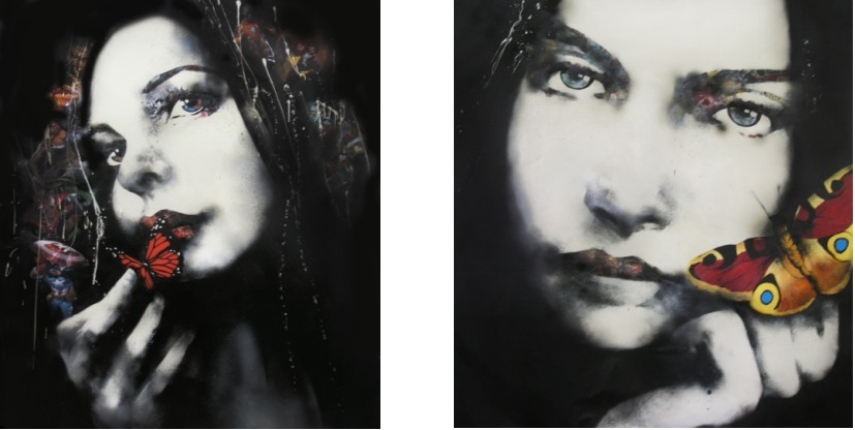 Luis Bivar
Luis Bivar began painting at the age of 16, and has explored various techniques in his work; primarily painting, drawing, mixed media, and more recently sculpture (take a look at our article about contemporary sculpture). Luis Bivar's art is focused on the female face, filling his canvases with beautiful, model-like visages captured in different expressions. He creates hyperrealistic portraits in a pared-down, primary color palette, quite similar with the work of Pop Art legend Roy Lichtenstein (you can also take a look at hyperrealistic approach by Colin Chillag or by Eduardo Kobra). Luis Bivar also incorporates comic book iconography into his work—quite literally. He uses collages of Marvel comics to add depth and interest—entire universes of imagery and meaning—to his work, intentionally allowing the artist's hand to show in false starts and imperfections. His latest exhibition FACE IT, shown in Asbury Park, New Jersey, explored a whole range of attitudes, and also enjoyed great success and attention at SCOPE Miami Art fair in December 2013 and 2014 and was sold out (you can also check out SCOPE Miami Art fair review).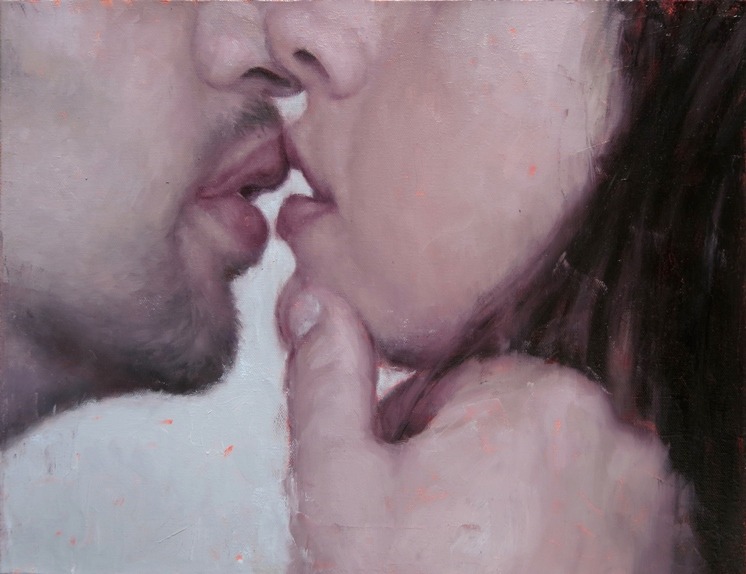 Galleri Ramfjord: Stories Told and Untold
Tom Erik Andersen, Michelle Doll and Luis Bivar – all three of them are amazing artists. Their works are emotional, intimate, poignant. Stories Told and Untold exhibition is truly must-see event, and it will be on view from April 11th until April 26th at Galleri Ramfjord in Oslo.
Sign up for My Widewalls, and be informed about upcoming exhibition!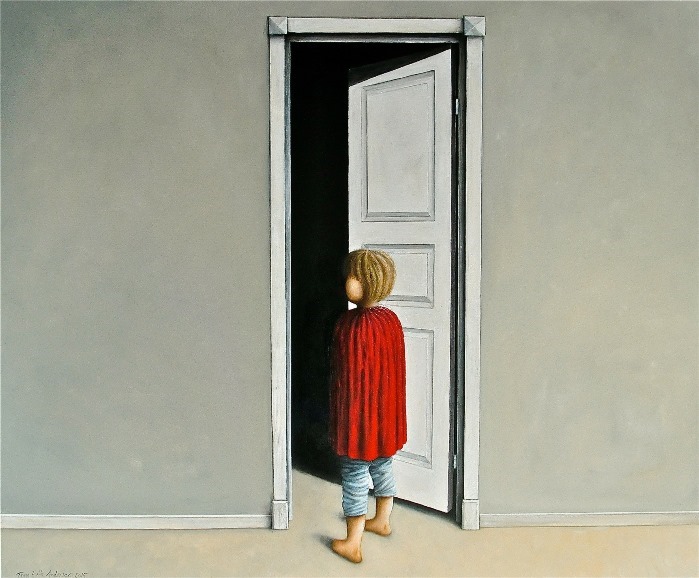 Featured image: Tom Erik Andersen
All images courtesy of Galleri Ramfjord.
[mc4wp_form]