Stormie Mills: FTW
FTW is the title of Stormie Mills' new solo show at Metro Gallery. The show is inspired by the breathtaking memories of a motorcycle journey through Vietnam where two wheeled objects are not just a mode of transportation, but a way of life. Three-letter acronym has different meanings within different social groups. On the basis of his new paintings, visitors will have to discover on their own the meaning that best befits Mills' new body of work.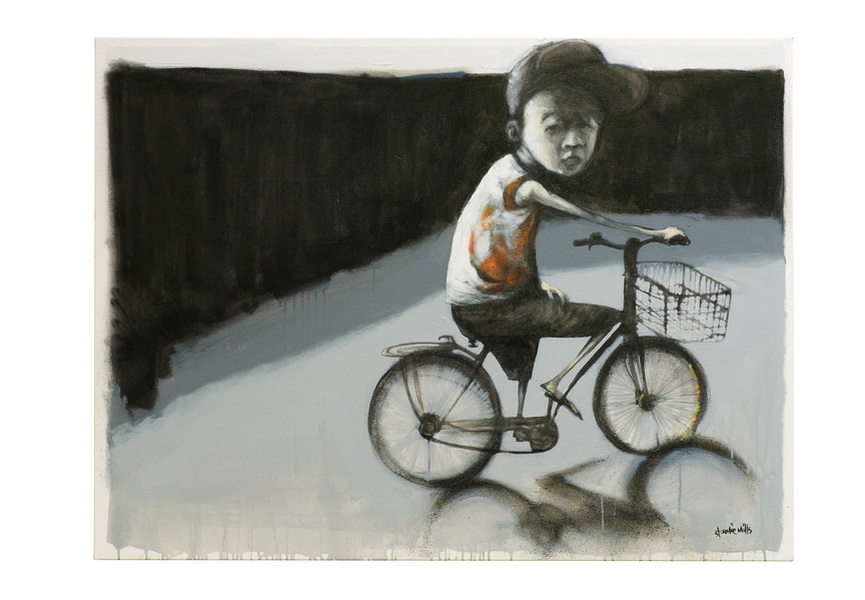 Themes of Urban Decay and Human Condition
The Australian graffiti artist has been exploring themes of urban decay and human condition through his character-based work since 1984. In his pursuit to understand human existence and sense of purpose Mills takes a realist approach. The dominant tone of melancholy comes from Mills' impressive color palette of black, gray and silver. His striking characters, painted mostly in grayscale, where the grey color is a metaphor for the cityscape, evoke a sense of loneliness and isolation so deeply ingrained in Mills' work.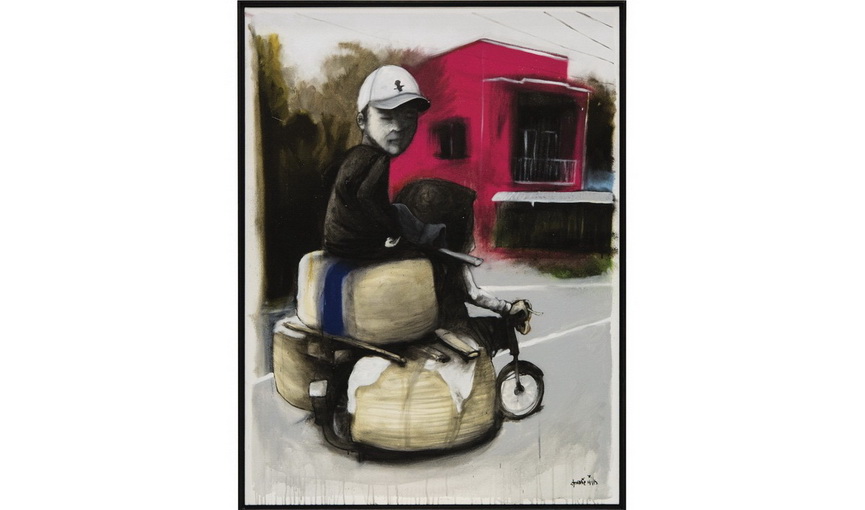 Children in Vietnam
In some of his latest works, however, Mills introduces other colors, greens and intense reds, warm and earthy tones, but we cannot say that they have brightened the overall gloomy atmosphere of his FTW show in any way. Moreover, it seems that Mills walked away for a moment from his signature characters. This time, he chose to depict the children he met on his journey through Vietnam, as if they reminded him more of the fragility of human condition. Through a delicate balance between the simplicity of the drawing and refinement of palette, Mills interprets life as a thoughtful observer full of empathy.
FTW show remains on view until October 12.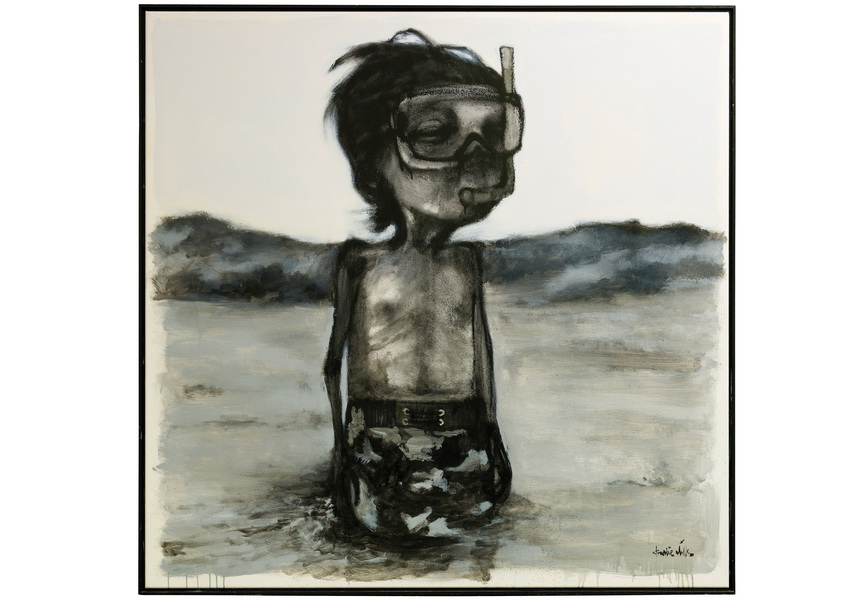 About Stormie Mills
Stormie Mills has been exhibiting his work since 1990 and boasts a long list of commissions across the globe. He is also highly published in significant street art books and continues to be sought out to create his work worldwide. With a career that spans almost 30 years, Mills continues in his quest to examine the human condition through his thought provoking work.