Street Art, Book Art at HENI Publishing
When Ingrid Beazley asked a group of street artists to make baroque-inspired artworks, she didn't know exactly what to expect. What she got is a wonderfully decorated South London area, plenty of book-material and 69 artworks that will be presented at the upcoming Street Art, Street Book exhibition. Group exhibition of works by 15 renowned street artists will open at HENI Publishing house in London. The Street Art, Book Art exhibition is organised in collaboration with Pace Gallery in London and will present the artworks created within the Dulwich Outdoor Gallery project in London. The exhibition will future works by some of the most significant and most loved street artists in the world such as MadC, Stik, RUN, and Remi Rough.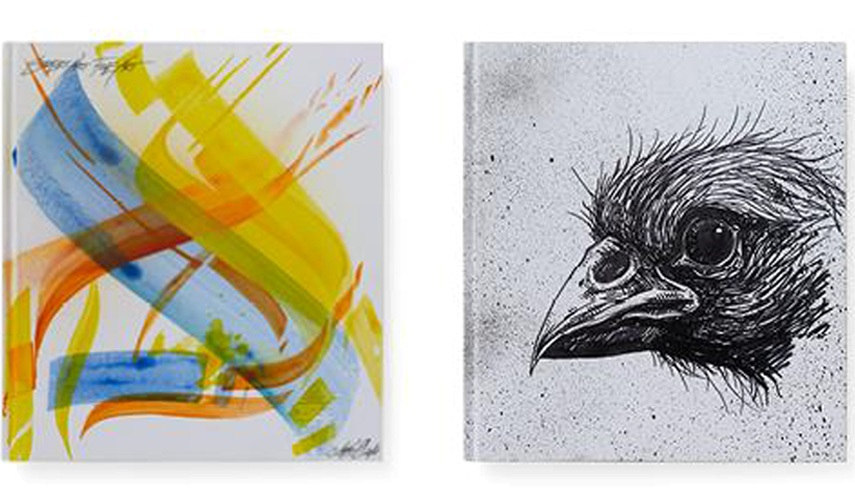 Dulwich Outdoor Gallery Project in London as Inspiration
Street Art, Book Art exhibition is initiated by Ingrid Beazley, curator and author of well-acclaimed Street Art, Fine Art book published in 2014. The publication depicts the evolution of the Dulwich Outdoor Gallery project and contains the artworks created in the Baroque the Streets project. The project had employed some of the best street artist in the world to produce graffiti art inspired by the gallery's baroque collection. Participating artists reinterpreted the old master's works on the surrounding neighborhood while adding their own unique mark to them. The project was well accepted by the area inhabitants as artworks brought to life an ordinary district in South London. The Dulwich gallery's Baroque the Streets project was meant to build bridges between fine art and street art, to the benefit of the both. Its objective was to get the new generation of street art lovers who usually fell indifferent to the 17th and 18th century paintings, interested in the gallery's old paintings collection. Another goal of the project was to get the older visitors of the Dulwich gallery interested in street art. Project Dulwich Outdoor Gallery initiated an idea of art equality where street art and fine art are equally acknowledged.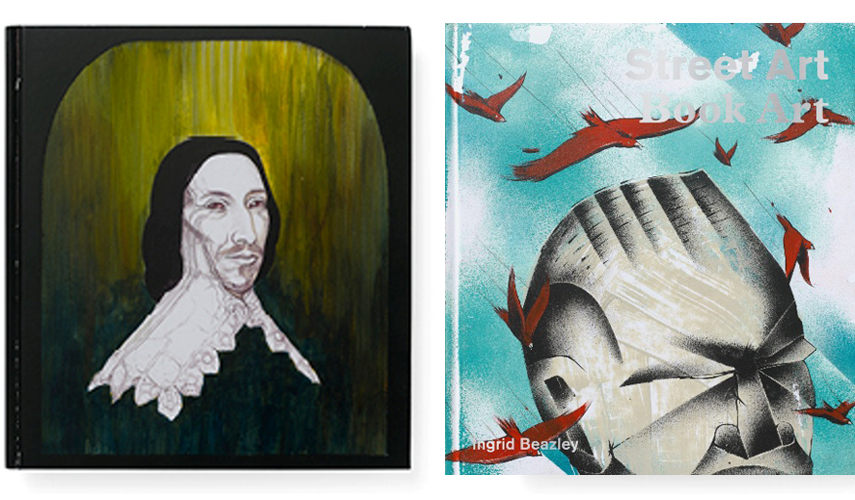 Diversity of Styles at Street Art, Book Art Exhibition
Street Art, Book Art exhibition is can be seen as elaboration or an extension of Dulwich Outdoor Gallery project. For the Street Art, Fine Art publication Ingrid Beazley had invited 15 out of 17 Dulwich Outdoor Gallery project participants, to decorate the cover of her book. The difference in approaches by the various artists was significant but not surprising. While some used the covers as any other blank surface, others created a series of parallel works, while others skillfully blended their recognizable style within the conventional design of the book cover. Street Art, Book Art exhibition will consist of 69 artworks that will be displayed in HENI Publishing house hanging in a tree-dimensional space. Additional imagery from Street Art, Fine Art book will be exhibited at HENI Publishing in London as well, in order to elaborate the project more effectively.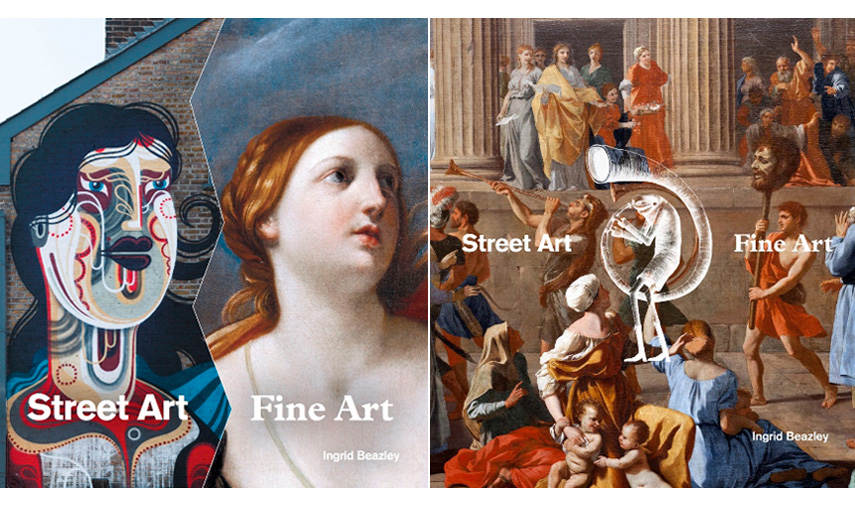 Fine Art Revisited at HENI Publishing
Street Art, Book Art exhibition will open on June 27th in HENI Publishing House in London. Opening party will be held the previous day on Friday, June 26th, from 6 pm till 8 pm. Alongside an exclusive exhibition's catalogue, a new paperback edition of Street Art, Fine Art will be launched on the Street Art, Book Art group exhibition as well. This will be the second, updated edition of the book that is masterfully positioning the art from the present and the past in the continuum of art history. Street Art, Book Art group exhibition containing one-of-a-kind interpretations of 17th and 18th century finest artworks, will last till July 5th, 2015 at HENI Publishing in London.
Revisit your favorite street artists and art projects every day for FREE by signing up for My Widewalls.
Images courtesy of Pace Gallery