Street Art for Nepal!
A terrible 7.8 magnitude earthquake has struck Nepal on April 25th. The earthquake left country devastated with the number of victims around 7.500 thousands and still rising. The Mount Everest camp, one of Nepal's top touristic destinations, was also affected causing fatal avalanches. Nepal is now in the need of help more than ever and Nepal art community organized various relief programs to collect funds.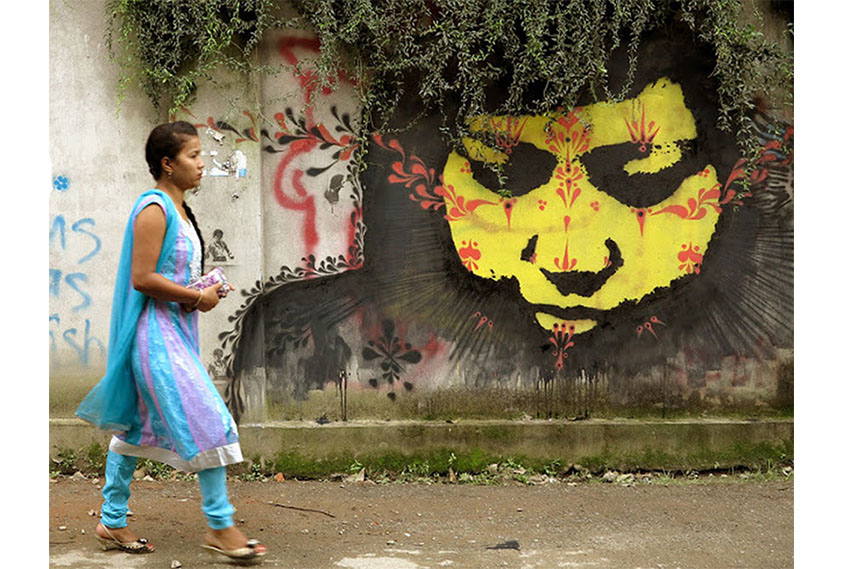 The Earthquake and Fundraising in Nepal
This dismal earthquake that hit Nepal shook us all and once again propelled many people to unite and help those affected by the accident. Many artists from Nepal are set to help therefore various fundraising events at home were organized for aiding people in Nepal. Such is Thangaka Art Prints by Nepali Artists Images of Enlightenment to support Tsokny Rinpoche's Relief Efforts that has gathered traditionally trained artists from the collective Images of Enlightenment from Boudhanath, Nepal to sell their prints. Another organization that includes Kathmandu Chattanooga Artists Help in Nepal Earthquake Relief was formed. The fundraiser took place last Saturday in Kathmandu, Nepal and organizers were very satisfied with the outcome as well as with the heartwarming words of support they have received. The fundraiser is planned to continue in the store owned by the local Hedi Lee-Hesse where everyone will have the opportunity to bid on local fine art.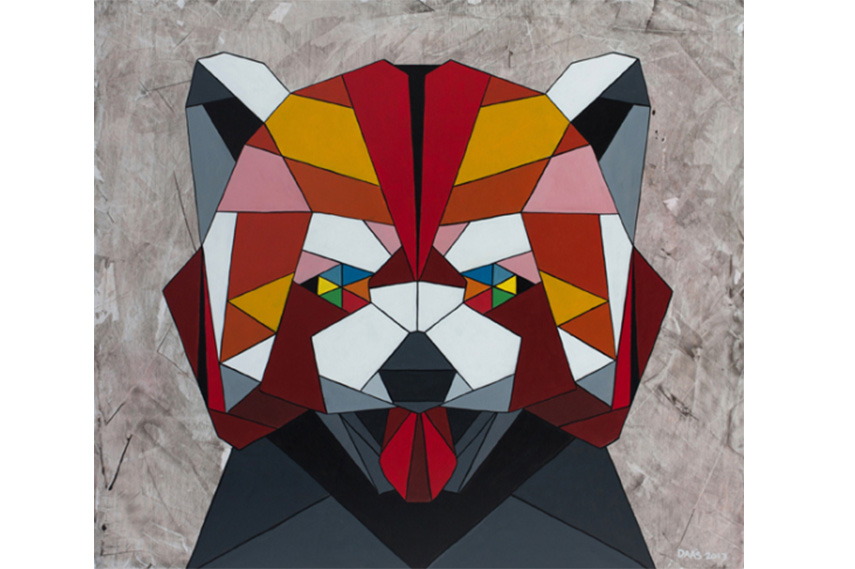 Street Art for Nepal!
Street art movement in Nepal has also taken part in the earthquake relief. It started booming in Nepal when French artist Space Invader visited Kathmandu in 2008 and painted twenty murals across the city. That inspired locals to engage and the movement has been growing fast ever since. The country's absence of legislation against public painting is making Nepal graffiti mecca, causing both local and international creative souls to swarm to Kathmandu. The local Aryal Aryal aka SadhuX was among the first to start working with street art and in 2012 he formed a collective Artlab together with his fellow colleges from Kathmandu University Art School. The Artlab's aim is to develop public projects and promote emerging Nepali artists. SadhuX became one of the Nepali's most influential graffiti artists whose work can be described as the fusion of Banksy's style and Nepali's tradition. Other noted Nepali members of Artlab are Deadline, Devotee, Mekh Limbu, Hitman Gurung and Kailash. SaduhX and Deadline have teamed up with the Red Cross to help in this year's earthquake relief.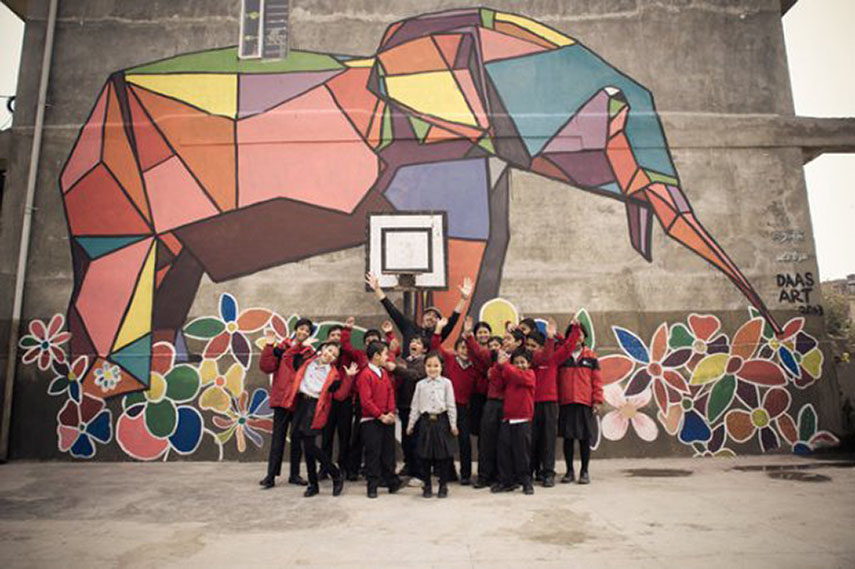 Global Help for Nepal Relief
Among many who joined to help Nepal deal with the devastating consequences of the 2015 earthquake is Artist Collective who started campaigning through their website to gather funds. Rubin Museum of Art in New York has also joined efforts to help Nepal through the special programs related to the earthquake. When unfortunate events as this one struck any kind of help is welcomed. So contact the Red Cross's website and get informed on how you can contribute and help Nepal.
Feel free to comment or share your ideas on Nepali earthquake on our Widewalls Facebook Page.
Widewalls is always on top with the current events so sign up for My Widewalls and stay informed.
Featured Images are Courtesy of the Street I Am.