Street Art for Social Change - Painting 100 Walls in 40 Countries to Promote Unity!
Divisions and separations of all sorts define our existence in the present moment. Building personal barriers in addition to institutional and political ones seem to define our worlds today. In order to create more security, societies and states all over the world turn to practices that put barriers and borders before people. How can we change this?
Using art for social change can be one way of initiating alternative models of existence, and a model through which we could reflect critically on the current circumstances. Among the projects that stand out in this regard is MasterPeace's Walls of Connection, an ambitious endeavor initiated by this award-winning global grassroots non-profit and non-governmental peace movement that today exists in over 40 countries around the world.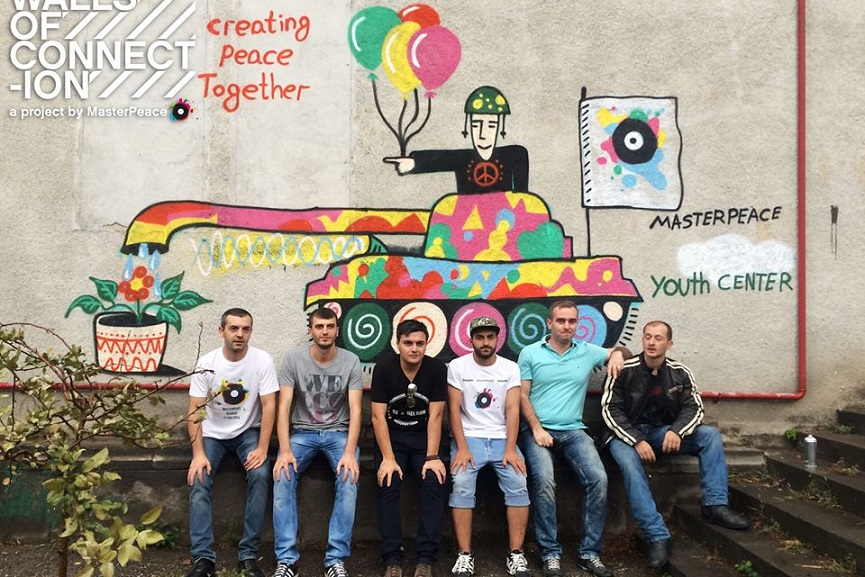 100 Walls in 40 Countries
Sometimes walls exist just to be knocked down by the ones who have strength to do it, to paraphrase Darnell Lamont Walker, the author of Creep. This sentence can be applied to what Walls of Connection is all about, conceptually. Not literary aiming to tear down the walls of separation, the project focuses on turning walls from sites of separation into the ones of connection with the help from street art practitioners and amateurs alike.
The idea is to paint 100 walls in 40 countries around the world from Indonesia to Brazil. The images painted on the walls should send out the messages of peace, unity, dialogue and conflict resolution, but should also aesthetically enrich environments in which they are made. Above all, they should inspire local people to overcome differences and problems that have been troubling them, and to join forces in search for resolutions, while creating something beautiful.
Let's Colour 100 Walls of Connection and Make a Change
From Georgia, Through Mexico, to Uganda – Walls that Connect
MasterPeace movement has clubs in most of the countries that participate in the project. The clubs help implement the project's goals in their local communities with the help from local artists who are versed in local contexts, and thus can create relevant works. So far, the program has been realized in several countries, including Mexico, Georgia, Croatia, Spain, Congo, Afghanistan, Uganda, Sri Lanka, Romania, Nepal, Bangladesh, Cote d'Ivoire, Colombia, Burundi, Bosnia and Herzegovina and Albania.
The events in these countries so far have drawn a great number of participants, including 500 children from local schools in Sri Lanka, and have included sport events, music concerts and performances, besides painting of walls. Among the street artists who participated so far, are Tornike Melikidze (aka Jokonda) from Georgia, Martin Hrastić from Croatia, Carlos Garcia and Angel Toren from Spain, and Edgar Sanchez from Mexico.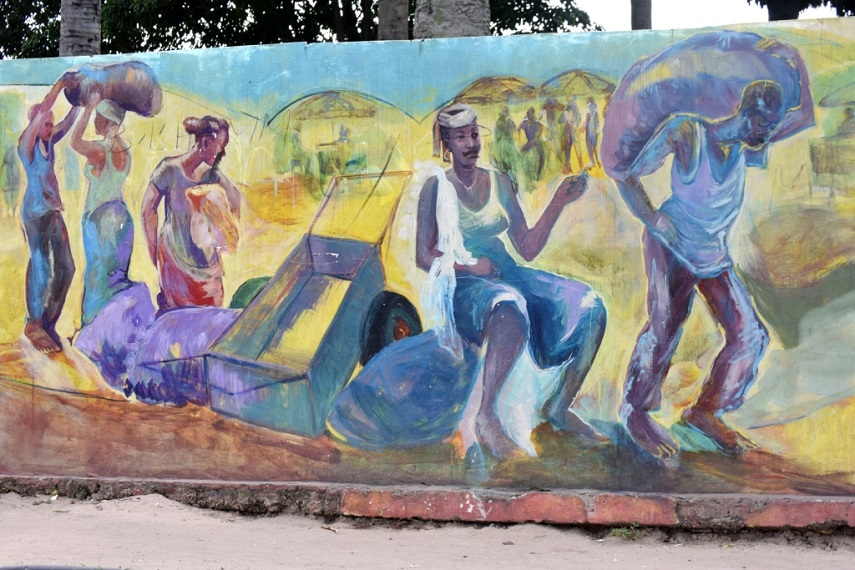 MasterPeace's Art for Social Change
MasterPeace was launched in 2011 as a movement which aim is to mobilize people around the world to use their knowledge, talent, and effort in peace building processes. The movement is not focusing on a single practice, but encourages peace building strategies through different activities such as art, sports, and dialogue. The movement is open to every enthusiast interested in bettering the world we inhabit, and devoted to peace and dialog. The Secretary General of the United States awarded MasterPeace the the 'innovation in peace building' award on behalf of the United Nations Correspondents Association (UNCA) in 2013.
The launch of Master Peace's and AkzoNobel social change program Let's Colour Walls of Connection was on March 23, 2017 in the Netherlands. It happened at Albeda College in Rotterdam with the participation of students who contributed with their designs, which were later painted on the wall.
Featured images: Walls of Connection in Uganda; Wall in Colombia; Launch of the project in the Netherlands. All images courtesy of MasterPeace.