Group Hanging at Galerie Le Feuvre
Parisian Galerie LeFeuvre started off a year with a new group exhibition of selected street and urban artists. Titled Accrochage de Groupe, or Group Hanging literally, this exhibition presents works from aerosol and free media figures, namely Alëxone Dizac, Andrew Mc Attee, Ella & Pitr, Invader, JonOne, Mad C, Mist, Mr. Jago, Sickboy, Smash137, Stohead, and Violeau.
Accrochage de Groupe
The Group Hanging will provide a special experience for the visitors, as they will be able to dive into the diverse creative approaches showcased by the participating artists. Each of their individual expressions bears a signature style, esthetics and message, which will be on view through a contemporary collection of recent creations and artwork belonging to the last two decades. The synthesis of all of the represented artistic visions stands for the eclectic exhibitional aspirations by the Le Feuvre Gallery.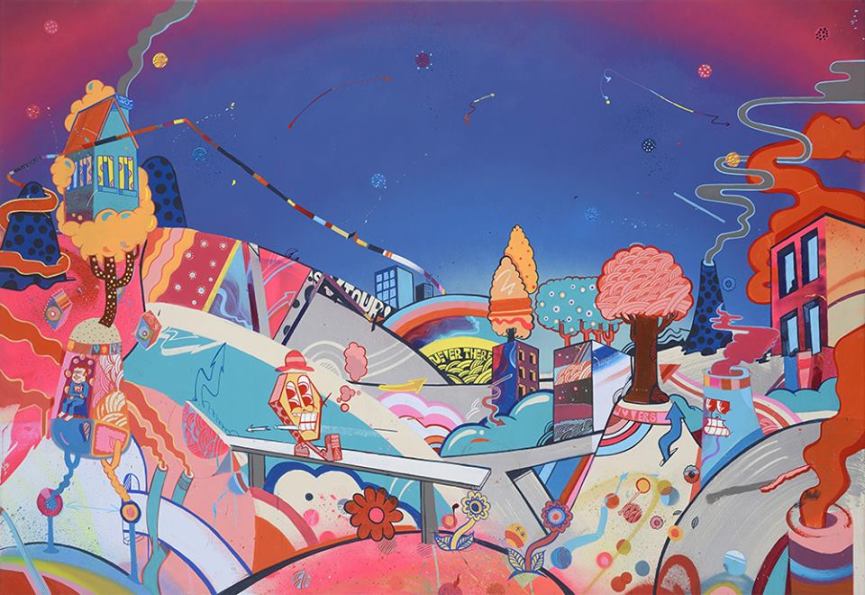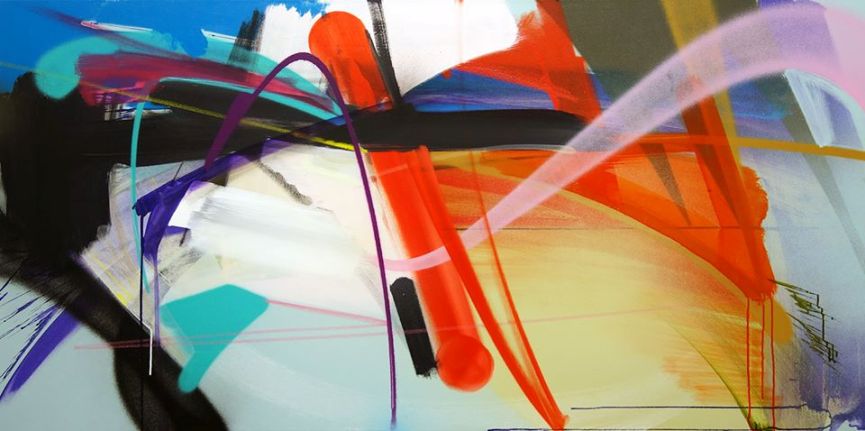 The Artists
Starting the tour of the show, a sculpture titled Goldorus by MIST is encountered first, representing a sculpted futuristic warrior (Goldorak revisited). Further display contains signature mosaics by Invader, who has become an urban art legend. Nail waves by Violeau are next to Invader's pixellated objects, and recognizably expressive paintings by JonOne, an American aerosol whiz who transferred his art from the street onto canvas, as well as his residence from New York to Paris in the 1980s. This exhibition contains a curiosity – a historical piece executed by JonOne in 1991, titled A Change in Tempo. Sickboy, a Bristol street artist, who although classically trained in art cannot relinquish the street, is present through his surrealist scenes. The Swiss-born street art figure, who loves creating while travelling the world, Smash137 presents his abstract paintings executed in combination of aerosol and acrylic paint. Mr Jago is represented by his work, evocative of pointillism.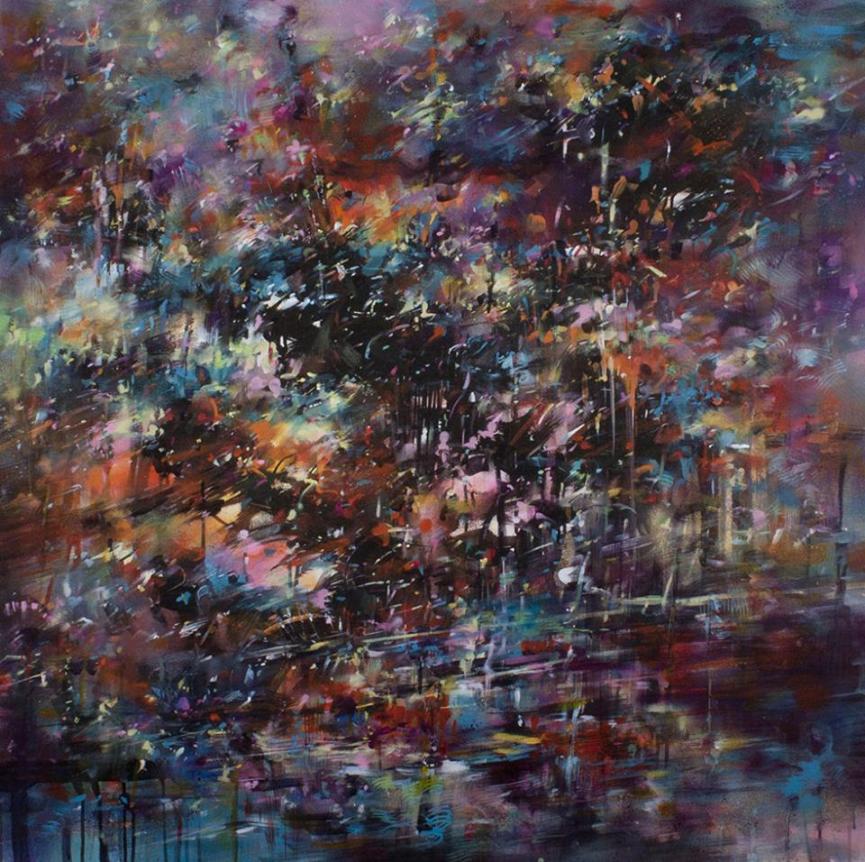 Group Hanging is undoubtedly tied to the street art culture, but all the artists presented do create studio based work. Although often smaller in scale, these pieces still possess all the power of the large murals scattered across great urban areas.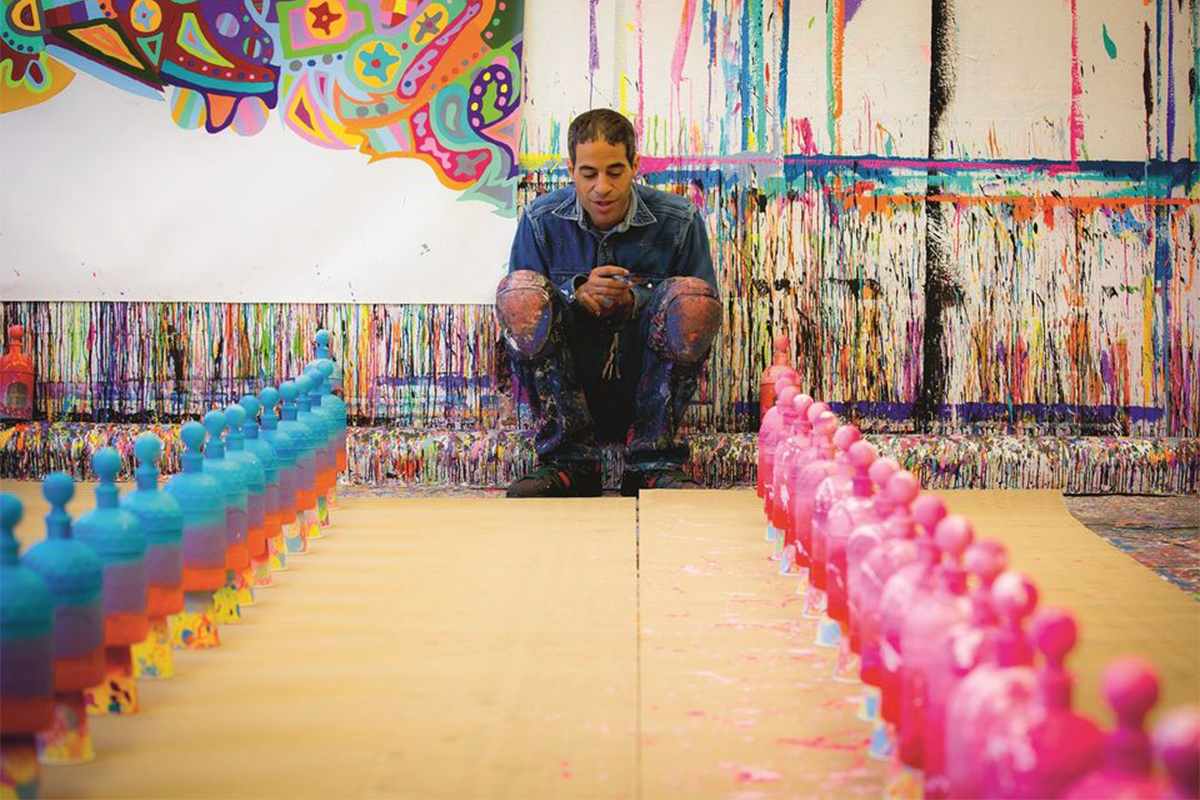 Even though the type of urban art Galerie Le Feuvre presents is vastly diverse in style, this exhibition ties the works exhibited through a coherent common denominator found in its dynamic spirit. The Accrochage de Groupe is a carefully curated show, and a powerful contribution to the reputation of the gallery, as one of the most prominent urban art venues on French contemporary art scene.
Galerie Le Feuvre
Galerie Le Feuvre is the concept realized by Franck Le Feuvre in 2005. It is dedicated to representing a selected array of artists, bringing their artwork to public and closer to art collectors through exhibitions and other art events. Although most of the artists represented by the gallery would be categorized as urban on today's scene, the chief curator insists that the venue is not focused solely on any particular artistic movement.