Thinking Street Art Summer in Croatia? Graffiti na Gradele!
For the fourth time, Croatia's beautiful town of Bol will host Graffiti na Gradele, a regional art festival that will bring all sorts of creatives together for yet another splendid summer. For three days in July, the island of Brač will see graffiti writers, DJs, skaters, musicians, young artists and urban culture lovers in an amazing atmosphere, once again accompanied by a rich program for them to enjoy. To open the festival, there will be an exhibition curated by the Boonika art platform, featuring artworks by Anxio and Rad Recorder (aka Vuk Oreb) from Split and Chez and ArtuDitu collective from Zagreb, Croatia.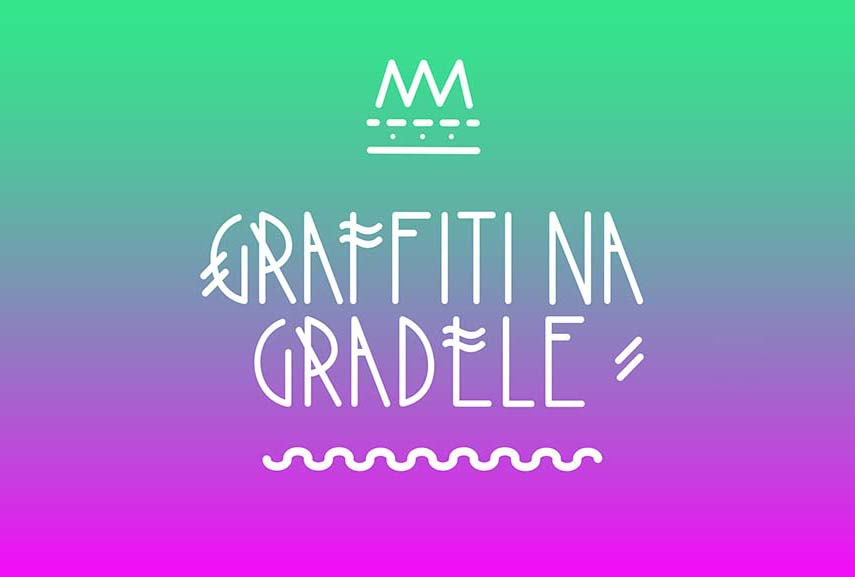 Graffiti na Gradele – Let the Urban Art Summer Begin!
Spread across the town of Bol, the Graffiti na Gradele festival will occupy and revive several locations, with the help of some of the best graffiti artists in the region. Participating this year will be Azram from Ljubljana, Slovenia; Artez (whom we interviewed in a podcast – have a listen!) and Junk from Belgrade, Serbia; Chez, ArtuDitu collective, Modul, Bare from Pimp My Pump, Zipo, Holick, Sarme, Arot, Royal, Casino and Nia from Zagreb, Croatia; Anxio, Wens, Oreb and Smog from Split, Croatia and Seko, Ewone and Elah from Sarajevo, Bosnia and Herzegovina. The writers will traditionally paint the 25-meter wall of the famous Fabrika (or "factory") before moving on to the abandoned hotel complex of Bijela kuća (or "White house"). There, the visitors will also be able to attend the skateboard competition and an amazing music program, like every year. Other activities will take place in the House of Culture Bol, cafe Batuda and the Bol summer theater.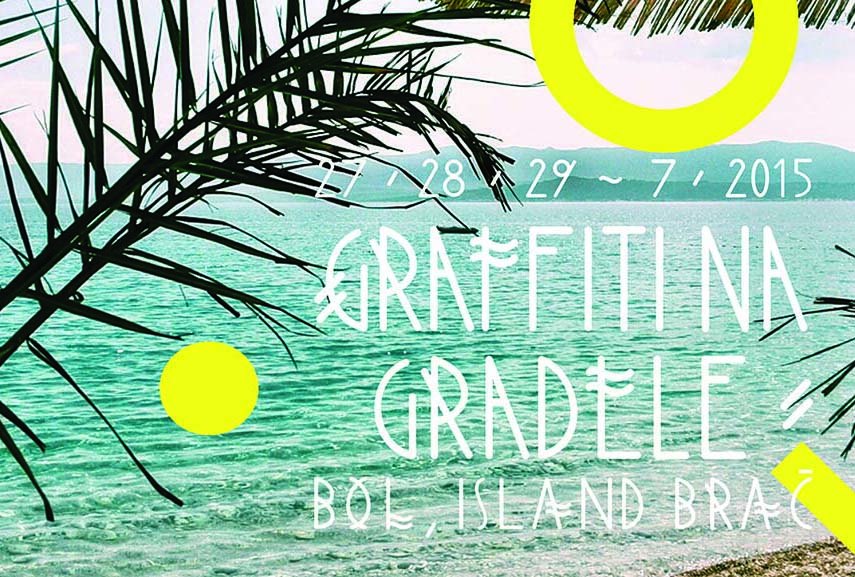 The Program of Graffiti na Gradele 2015
Like every year, it's not just about graffiti, but also about music. This year's incredible line-up includes some of the well-known musicians, DJs and performers in Croatia and neighboring countries. Debuting at the festival will be Bvana and Lider from Belgrade, High5 from Zagreb and 6wild from Sinj, while DJ Oliver, DJ Pedo, Tru Skool Collective, VRH and Oreb and Fat Ivy will be making their comeback. For the youngest ones, as an additional activity, there will be graffiti workshops, held by the students of the Academy of Fine Arts from Zagreb, as well as video projections and skate sessions at Ziggi Rolling Papers Chill Zone.
The 2015 Graffiti na Gradele art festival will be held from 27th to 29th July in Bol, Croatia. To attend the festival, you just need to show up, as the entry is free, and so is the entire program. The list of artists and musicians participating at this year's Graffiti na Gradele isn't final yet – make sure you check out their Facebook page to stay up to date! For more information on this year's edition, visit their Facebook event page.
Excited about street art summer festivals? Sign up for My Widewalls for free and never miss an upcoming event, wherever you are!
Images in slider: Graffiti na Gradele 2014. All images courtesy of Graffiti na Gradele.