Street Art Throwdown - Premieres February 3
Oxygen Media, a multiplatform entertainment brand that targets young multicultural women and is available to a vast 80 million homes, have announced what they are calling the Oxygen Media Competition Series Street Art Throwdown that will premiere in February 2015. The premise behind Street Art Throwdown, presented by Justin BUA and Lauren Wagner, which was shot at iconic Los Angeles locations, is to pit ten young promising artists against each other, not just with artistic skills but also their physical stamina in the hope of landing the $100,000 winner's prize and a kick start to their career. The concept of Street Art Throwdown is firmly in the reality TV show arena and will no doubt raise discussions as to whether presenting artists in this way is beneficial or not and is a subject touched upon in the Here in the Real World exhibition by John Miller and in this article about Barbara Kruger.
Ten Artists for Street Art Throwdown
Presented by renowned artist Justin BUA and Lauren Wagner, Director of Pop International Galleries, Street Art Throwdown will take the contestants out into Los Angeles where they will be challenged to scale walls, climb fences and pass through underground tunnels that sounds like throwbacks to the days when creating graffiti was largely illegal and often hazardous, you can read about the Big Subway Graffiti Archive, a visual record of the early days of tagging trains in New York by Henry Chalfant along with this article about one of the original members of that scene, Zephyr. The ten young artists battling it out in Los Angeles, Annie Preece (Love Annie), Cameron Moberg (Camer1), Ivan Preciado (Gath), Jenna Morello, Kristin Adamczyk (SpecialK), Ladie One, LEBA, Marley Miner-Davis (Marley Billie D), Solomon Perry (Grimnasty) and Vanessa Espinoza (Agana) will set out to impress judges Justin BUA and Lauren Wagner with their style, talent and ability to hustle.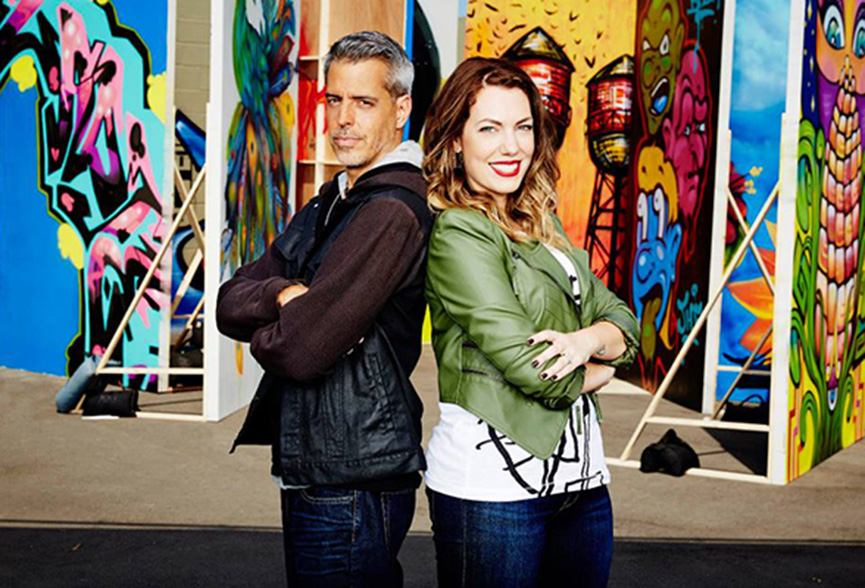 Oxygen Media Competition Series
The Oxygen Media competition series Street Art Throwdown, which will include brands such as Polaroid, who because of the timing of their instant cameras always seem to have a link with the early graffiti and skateboarding scene as can be viewed in this Polaroids article about skater Andrew Reynolds, and D.A.R.E. (Drug Abuse Resistance Education), will challenge the young artists in two ways for each episode, the first will be a stunt dubbed The Hustle where the artists will have to create a quick piece of art with while confronted by environmental obstacles, something not uncommon in street art, check out the No Sale For Banksy's New York Pieces article. In the Throwdown challenge, the artists will be required to produce large scale murals in hard to reach locations in Los Angeles and under harsh conditions after which, one of them will be eliminated from the series. Oxygen media are hoping it will allow the ten promising artists to discover themselves in a creative, emotional and physical journey that holds a reward of $100,000 for the eventual winner.
The Oxygen Media Competition Series Street Art Throwdown presented by Justin BUA, premieres on Tuesday February 3rd 2015 at 9pm ET/PT. Do we really need this? Give us your opinion and let us start the discussion on our facebook channel. Click right here!
To keep up to date with all the latest street art throwdowns sign up to My Widewalls today!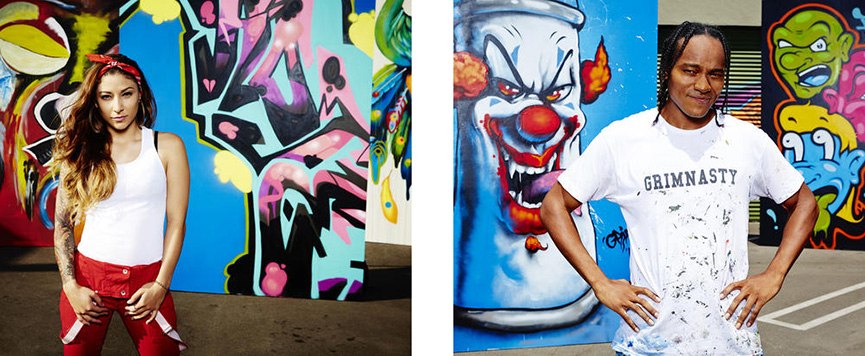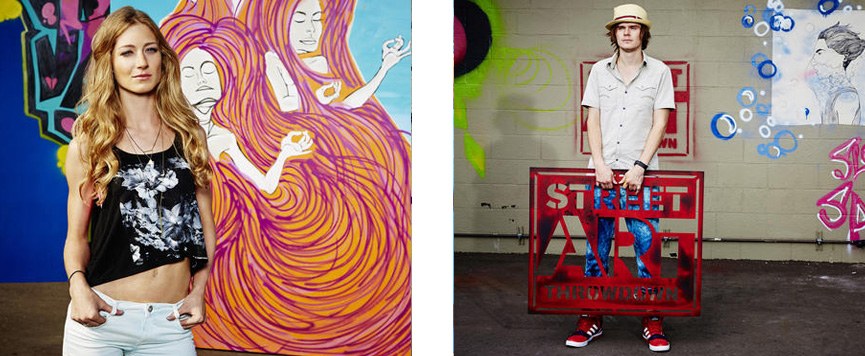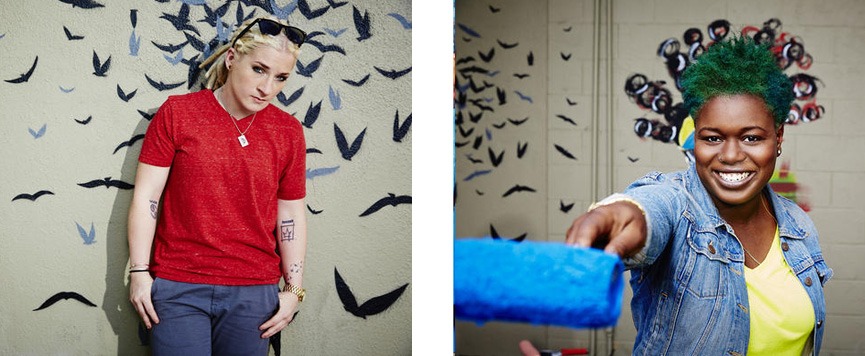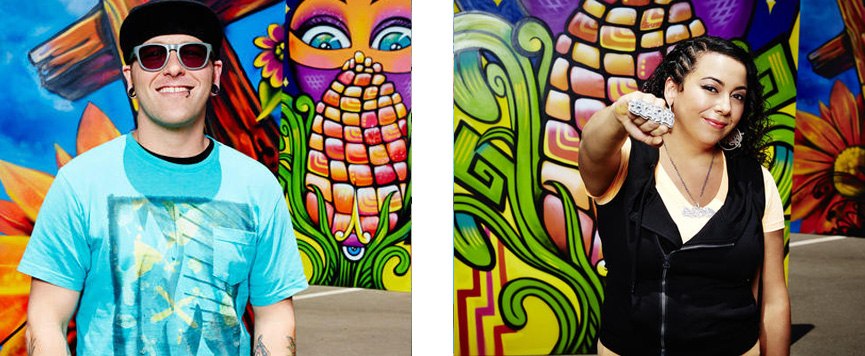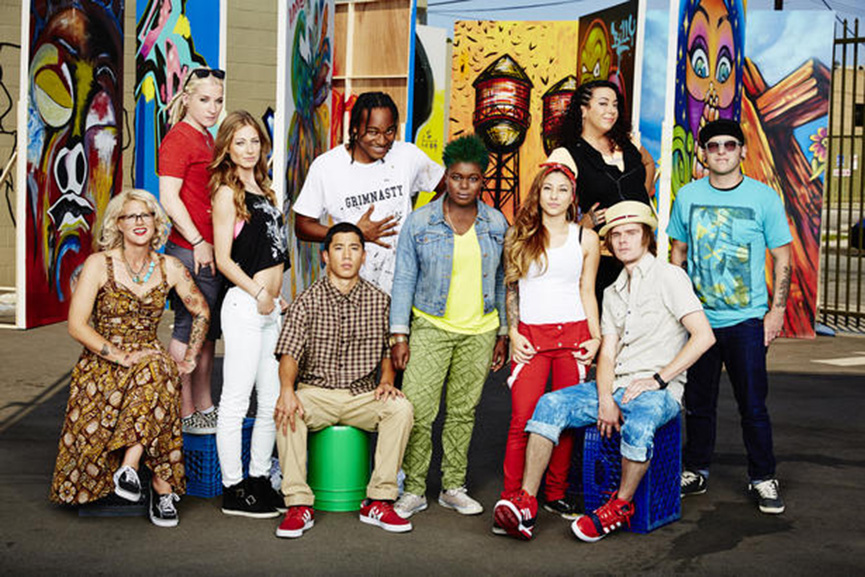 All images courtesy of Oxygen Media.
[mc4wp_form]