Street Update #13
This week's Street Update features; a classic from Italy; the lonely balloon girl; paint on the Gasa Gasa Club in New Orleans; the dark raven wanderer down under; and one of the best street art deceptions EVER! What where talking about is the Anamorphic Medusa by the Truly Design Crew; Ernest Zacharevic's interpretation of Banksy's 'Balloon Girl'; MTO's new photorealistic character at a club in New Orleans; the cooperative mural of Adnate and Two-One; and the 3D tunnel that has most likely caused several car crash's in Colorado. Enough talk, here's this week's Street Update.
Truly Design Crew
The Truly Design Crew (Emanuele "Rems 182" Ronco, Mach505, Mauro149 and Ninja1) created this beautiful mural in the factory/urban lab in Turin in 2011. To be exact is was Ninja 1 and Mach505 who painted this 3D chimera. The Sub Urb Art commissioned Medusa Anamorph by that have their office in the abandoned factory building. Inspiration for the mural was Dante's Inferno: "Turn thou from their sight, Risk no glance. The sight of Gorgon, if she cometh, would bring thee night from which were no returning." – Canto IX, vv. 51-57. When looking Medusa straight in the eye the viewer is transformed to stone. That is why the Truly Design Crew painted the 3D medusa so that the effect of her eyes is only visible at a certain angle. This is probably one of the best concepts and execution of 3D street art there is. We just had to include this older mural in our Street Update selection. Your Facebook likes and shares prove us right.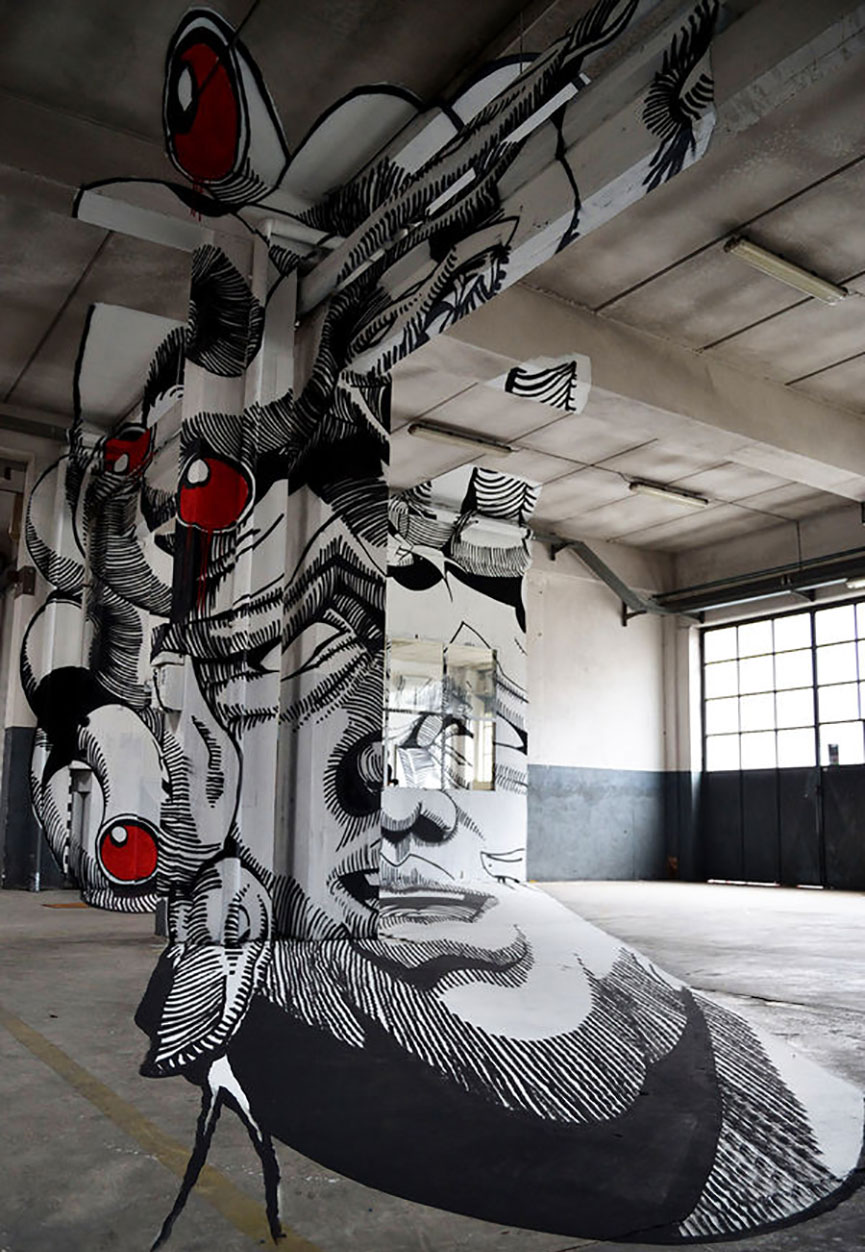 Ernest Zacharevic
"Art is Rubbish (Rubbish) is Art", so goes the title of Ernest Zacharevic's first solo exhibition that opened in Penang, Malaysia Jan 17th.  The exhibition is located in an abandoned industrial area and included indoor/outdoor murals, installations and sculptures. The balloon girl is part of this exhibition. It is a mixed media mural if you will. The girl is holding real black balloons in her right hand. That her head is turned, looking lost, adds to the melancholic feel the mural has. Balloon girl is Melancholic beauty by Ernest Zacharevic.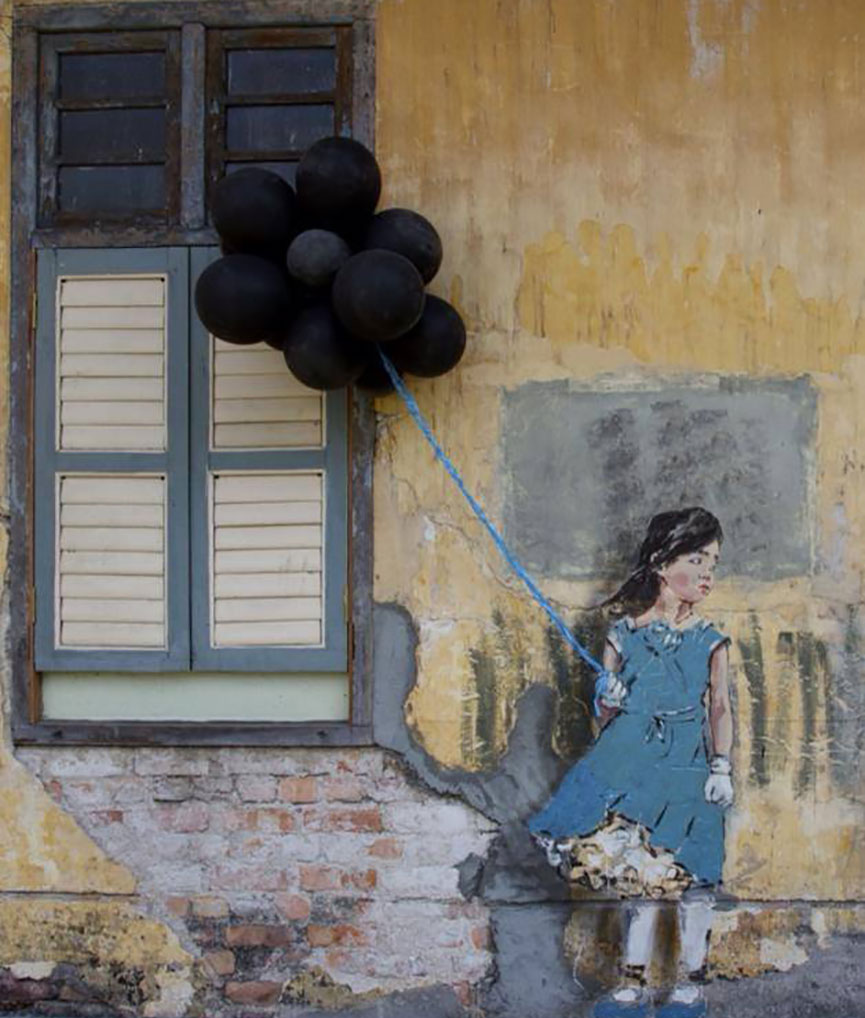 MTO
Berlin based MTO began his 'RoadTrip' on the Ray Ban glasses of his first mural in Miami last month. MTO was invited by Wynwood walls to bring some German street art to the Art Basel Miami. Because Berlin – Miami is not just a stone throw away MTO decided to reside in in the US a little longer and paint murals. Pretty much each mural is photorealistic perfection that is only matched by Etam Cru. MTO has been in our Street Update selection twice already with his Louisiana murals. Now he's made it for the third time. This recent mural entitled "Gasa Gasa in Nola" is in New Orleans. The title derives from its location at the Gasa Gasa Club.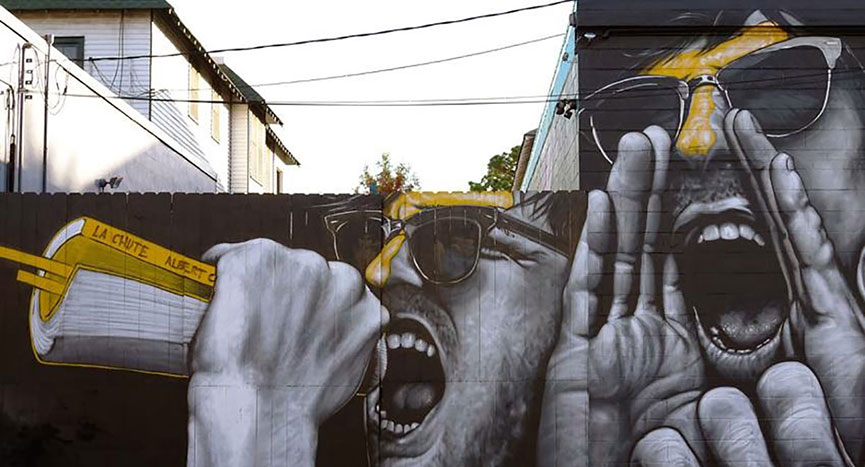 Adnate and Two-One
The international collaboration between the Australian Adnate at the Japanese Two-One is the best we've seen so far this year. Adnate painted the women in cape and Two-One added his signature style by layering the mural with white lines. The white lines remind us of Wes Lang. They look scribbled when they are in fact the perfect addition to the photorealistic centerpiece by Adnate.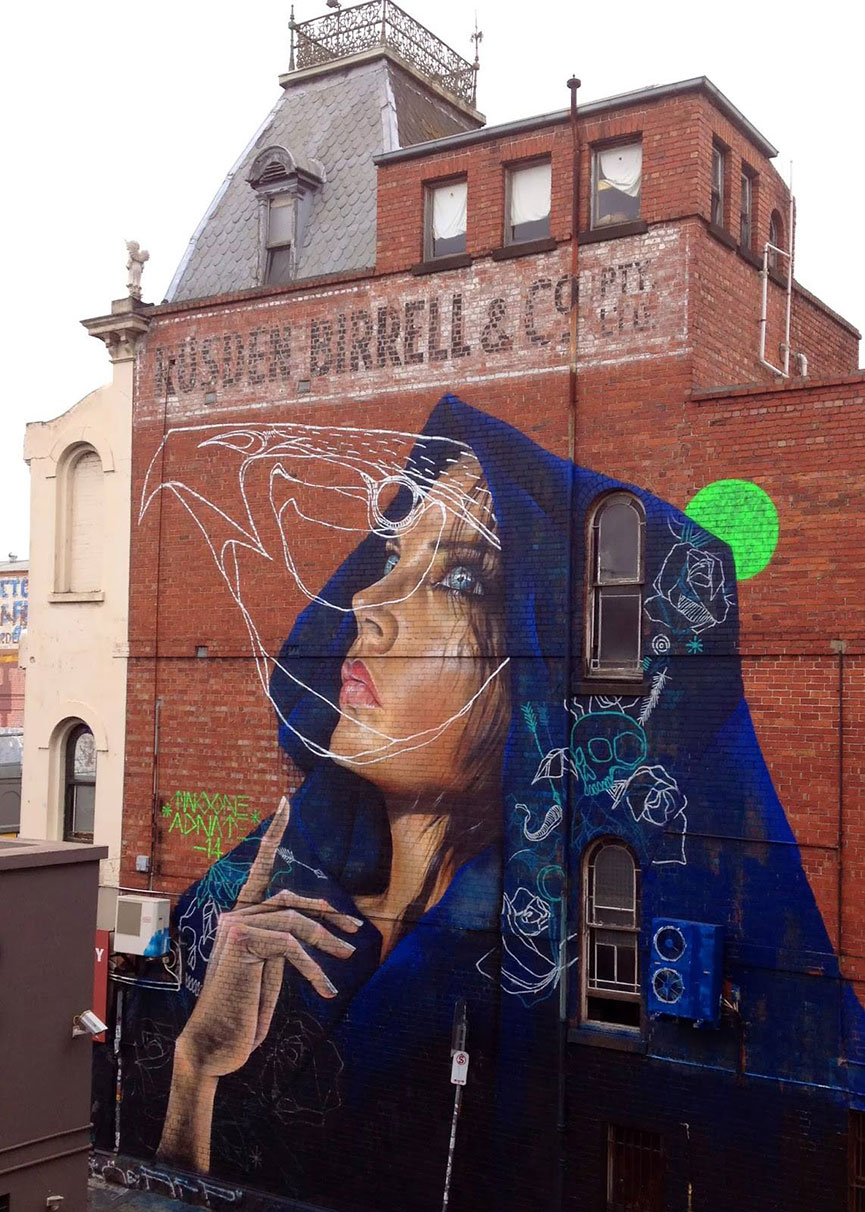 Unknown
The 3D mural on a wall at a parking lot is one of the most realistic street art 'fakes' we've seen so far. It looks like you have to get in your car, start the engine and drive off into the sunset. Unfortunately we can't tell you who is responsible for the best deceit since Ocean's 11. So we'll credit it to Justin Bieber and thank the new street art superstar!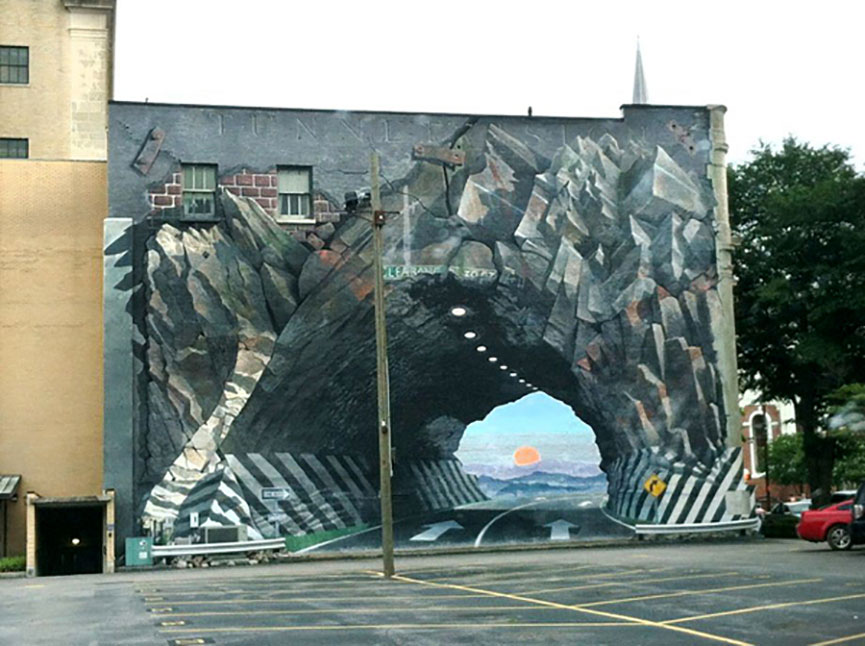 Follow These Galleries
London, United Kingdom

Berlin, Germany

Melbourne, Australia