Street Update 2.0
We're back with our weekly Street Update. Like you've become accustomed too, our Widewalls features gives you the best from the streets. However, as you might have noticed the title hints that we've made some changes to our selection of street art we bring you. In an effort to give users exactly what they demand we've changed our selection method. Street Update 2.0 will present last weeks most popular murals, based on the amount of Facebook likes they receive. For everyone out there who don't have influence on the outcome of the Street Update here's your chance. Like us on Facebook and participate in the voting by sharing and liking the murals we post in the social network. The murals with the most shares and likes will be featured every Wednesday, giving users the chance to catch up on the hottest murals.
Hopare
The young French street artists Hopare went on the street of Paris and created on of his first street art installations together with fellow street artists BUST. The street art piece is deemed street installation because it includes the use of feathers spread pout before the mural, creating the impression of the painted woman blowing away the feathers to make a wish. Hopare created this mural on one of 2014's first days, wishing all passers-by good luck for the upcoming year.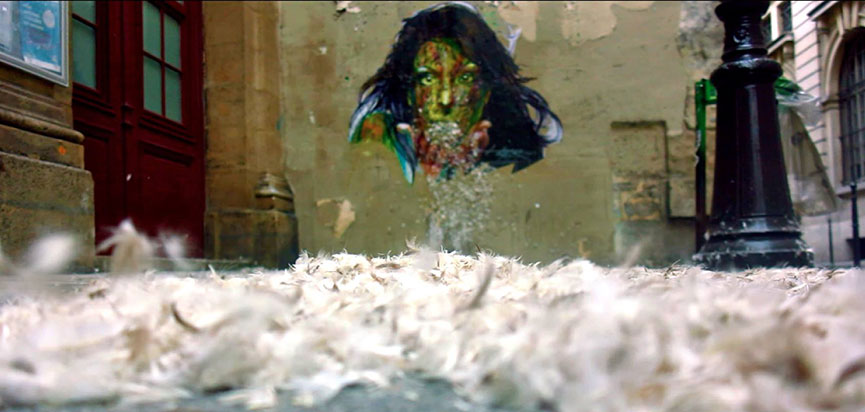 BustHopare from hopare on Vimeo.
L7M
The urban artist from Sao Paolo created another magnificent signature piece in his hometown to welcome us all to 2104. L7M is the alias of the 25-year-old Brazilian street artists Luis Martins. L7M creates abstract, colorful and nature inspired murals. His basis imagery is thereby often human, animal or plant. The core of his murals is surrounded by random geometric patterns and bright colors. The effect? See for yourself.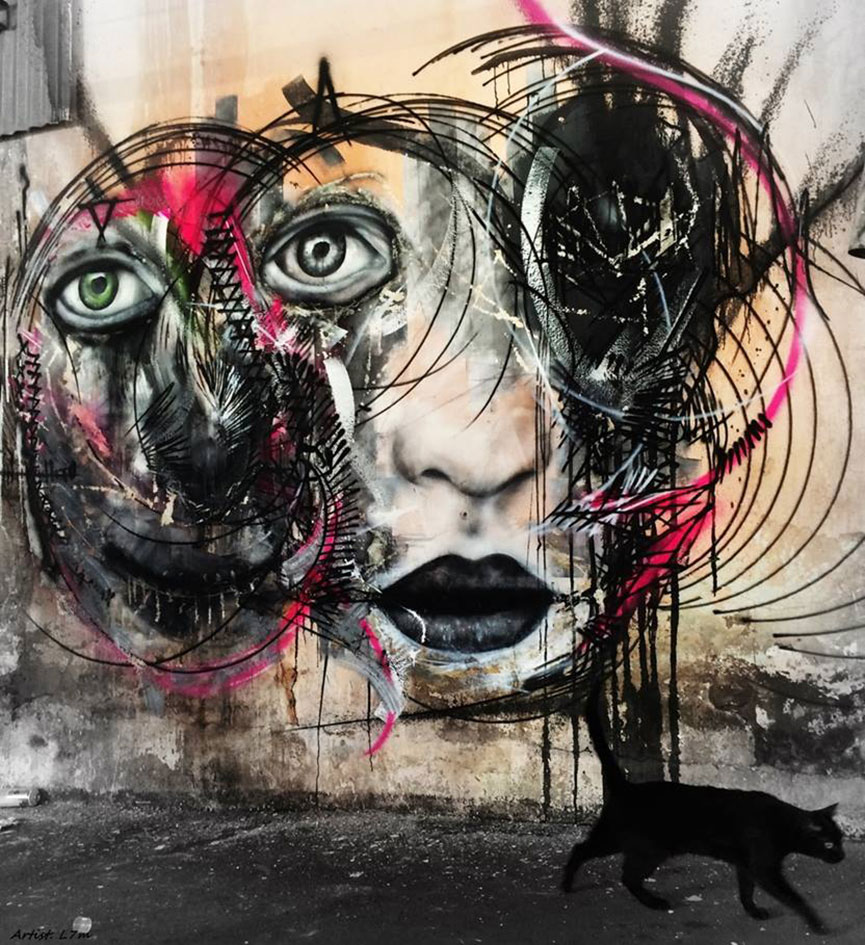 Fintan Magee
The Australian mural specialist went down to Argentina to create an unbelievably realistic and impressive mural in the countries capital, Bogota. Fintan Magee is one of the most imaginative muralists out there. His early career start as a painter gives him the skills to transform his imagination on walls, canvas and other media. Magee's imagery is a precise combination of scattered influences. Fintan Magee draws inspiration from traditional Japaneses art, advertisement, nature and comics. The outcomes are striking murals that leave the viewer stand in aw, as we can see here: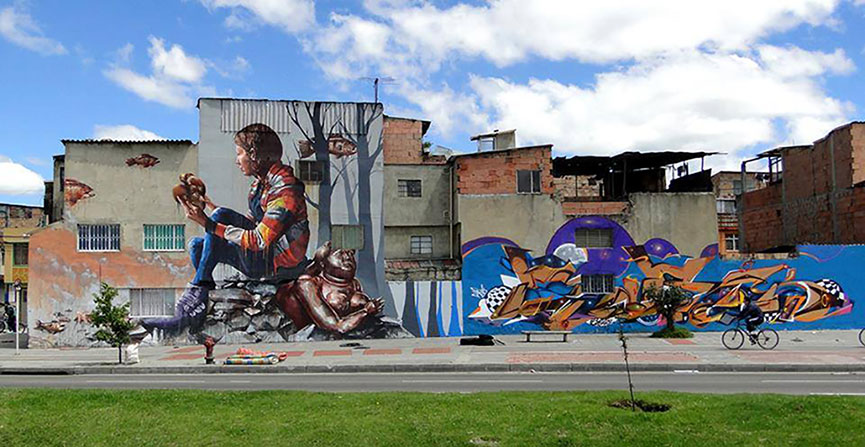 Sofles
Sofles created this massive mural in his signature style. After having released the unbelievably successful time-lapse video Limitless from Selina Miles he follows up on the amazing street art with this blue hammer piece. If anyone hasn't seen the video yet: Do it now! Fintan Magee the artist prior to Sofles in the street update also contributed with a huge mural. And that's how the circle closes.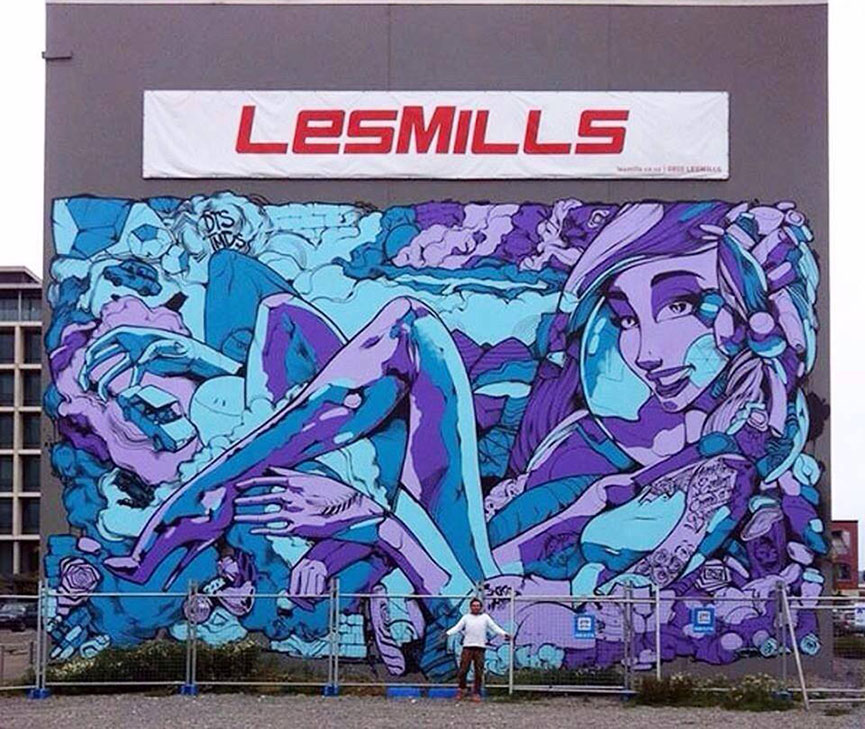 Take part in our voting of Street Update murals
[mc4wp_form]
Follow These Galleries
New York City, United States

Dortmund, Germany

London, United Kingdom