Street Update #7
Widewalls is back on the streets again. Like every week we deliver a selection of the latest and best murals created. Again our mural selection includes one of those famous Wynwood murals you've been reading so much about. Disregarded the fact that the lights of Art Basel Miami went dark ten days ago, street artists remain at work in Florida's metropolis. But not only there, we also have a dark but beautiful mural in Louisiana and an imaginative collaborative mural in LA. Finally we have another cooperative street art piece from Oceania. Enjoy!
Alexis Diaz
The Puerto Rican urban artist Alexis Diaz is known for his fable hybrid animal murals. Alexis Diaz merges different species to form never-before-seen Jackalopes. Alexis Diaz creates murals of 'octaphants', snakes with eagle heads or as in the case of his most recent mural in Wynwood Art District a two headed eel-fish tangled by a squid. Alexis Diaz' mural imagery is, though repetitive, consistently magnificent.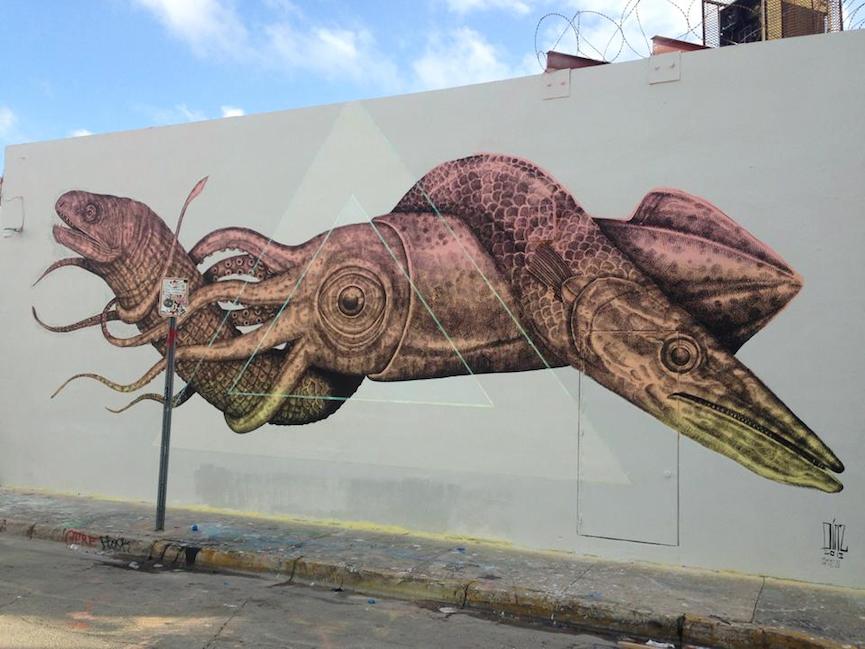 Askew
The autodidact street artist Askew is back at work in his home country. The Berlin based artist Askew collaborated with Mark Henare on this mural for "From the Ground Up" street art and graffiti festival in New Zealand. The mural entitled Paris in Christchurch, Askew's newest piece, has just been completed and Askew is already working on an indoor mural at the Canterbury Museum. For now let's all just enjoy Askew's latest cooperative mural.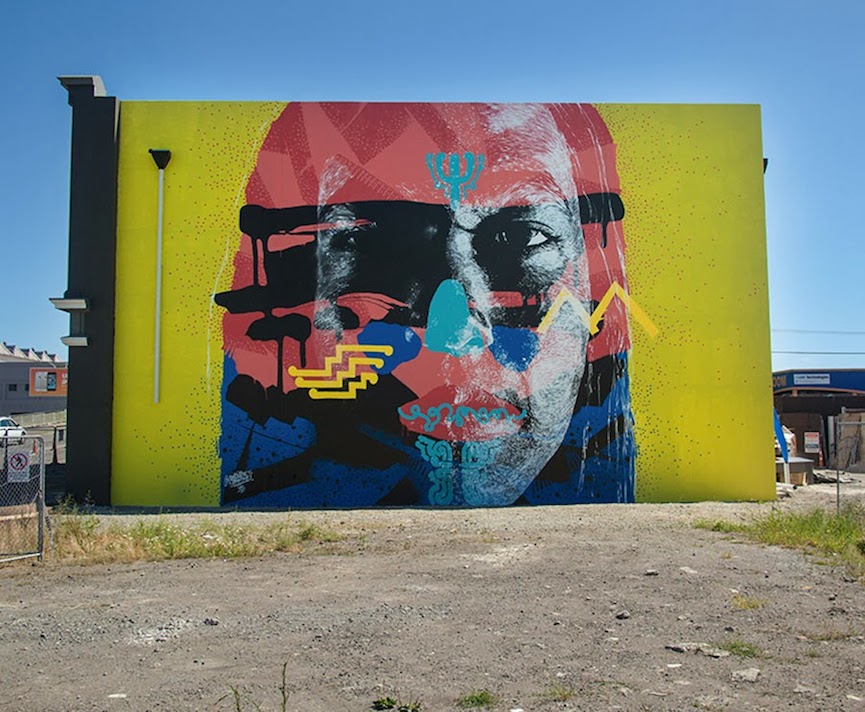 Nosego and Curiot
The two street artist Nosego and Curiot were invited by LA's Thinkspace Gallery to host their urban art exhibition "Unknown Elements". Whilst there the Mexican-based and American artists spent their time with creative expression at it's finest. The Nosego and Curiot mural in LA is a beautiful and imaginative mural that displays clear signature style distinctions, making the mural on of the best collaborative murals, besides names such as Vhils and Pixelpanch.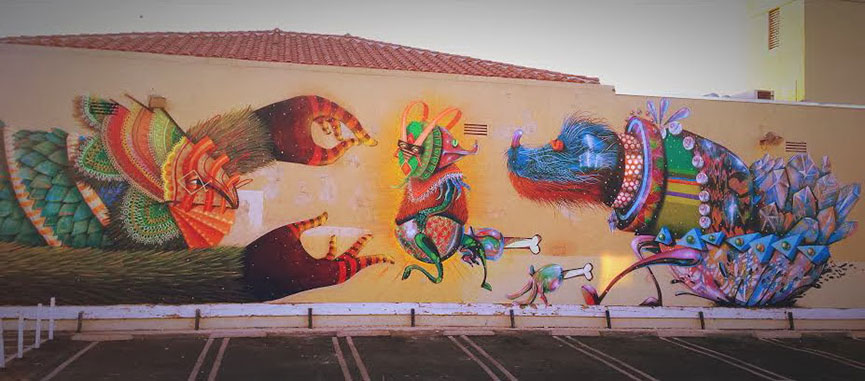 Seth
French street artist Seth is in Louisiana at the moment. The mural he created there is a symbol of Louisiana's former state. Still bashed and frightened from the darkness of Katrina. Alone in the forest of unknowingness. This mural is again a strong signature adaption to his urban environment and situation by Seth.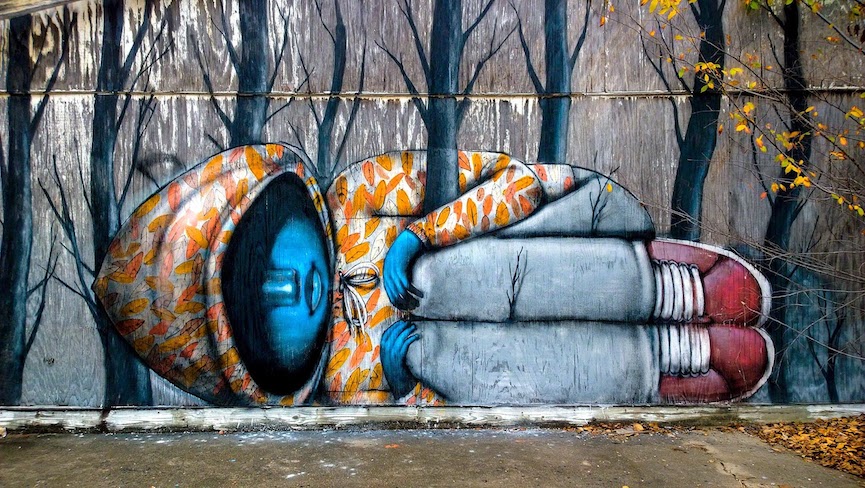 Follow These Galleries
Saarbrücken, Germany

New York City, United States