STROKE Art Fair #10
What began as experiment five years ago is now a constant in the German art calendar. STROKE Art Fair is celebrating its tenth edition and five years of existence. The urban art fair that was hosted semi-annually in Munich and Berlin will celebrate it's anniversary in the city where it all began. To celebrate the auspicious occasion the two founders Marco and Raiko Schwalbe have prepared an outstanding art marathon with never before seen works and collections. 5 Years STROKE Art Fair will be inaugurated on April 30 at Praterinsel in the heart of Munich and will run until May 4th.

Urban Art Accessible to All
In the last five years more than 100.000 people have visited STROKE Art Fair. Galleries and urban artists from Poland, Brazil, Austria, Italy, France, Chile, Spain, Switzerland, UK and the US have exhibited artwork at STROKE. The fair exemplifies the global dissemination of urban art and its universal esteem. National borders or cultural difference become insignificant. STROKE is a purveyor of this message as much as it is an experience-oriented cultural event for the progression of urban art. At STROKE curiosity and interest replace fear of the unknown. Impartial to artistic knowledge, market experience or age the fair makes the diversity of urban art accessible to all. Besides presenting the contemporary aspects of urban art STROKE will also showcase abstractions in form of digital art, photography, design a various other aspects of urban culture.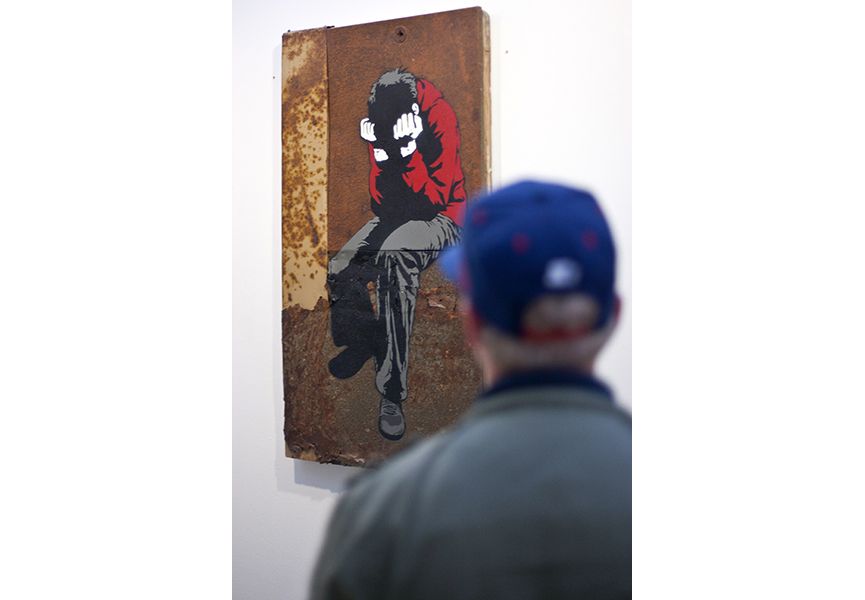 Program
One component of STROKE's holistic offering is live painting, spraying and working on-location. Visitors will experience artistic processes first hand as artists from around the world will create murals and paintings on the Praterinsel compound. The direct interaction of artists and visitors will support STROKE's accessibility-for-all goal and offer a unique experience for everyone. Besides live painting the fair will also enable a financial-look behind the scenes. In several lectures by renowned urban art experts STROKE will shed light on the complexities of the market. Lectures are: Anabel Roque Rodriguez (muca), Tobias Ledermann (52masterworks), Marco Schwalbe (STROKE Art Fair) and Emmy Hortkamp (munichartists.com). To round things of the fair will also be hosting: The Widewalls Collection; a special exhibition 'Photographie München'; an installation by Brazilian artist Ale Jordao; the black-light artist Lukas Fertsch; and an on-site tattoo studio.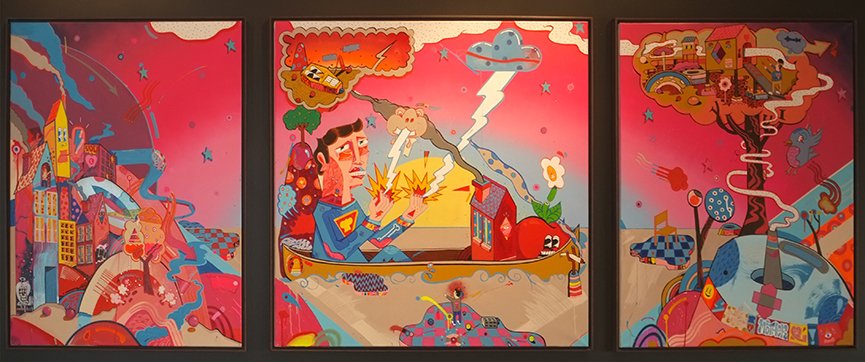 Visiting
Praterinsel 3-4, 80538 Munich, Germany
| | | | | |
| --- | --- | --- | --- | --- |
| Opening | | | Entrance Fee | |
| Day | Date | Time |   | |
| Wednesday | 30.04 | 19 – 22 | Adults | € 13 |
| Thursday | 01.05 | 13 – 22 | Students Friday | € 10 |
| Friday | 02.05 | 13 – 22 | Children (under 16) | Free |
| Saturday | 03.05 | 13 – 00 | | |
| Sunday | 04.05 | 13 – 18 | | |