Studio Visit & Interview - CREN
With our office in Berlin now we took the chance to visit some street and graffiti – artists that live here. We had the opportunity to visit the Franco-German graffiti artist CREN at his studio located at the former GDR Radio Station 'Funkhaus'. The building complex rents out offices, film sets, event locations and ateliers.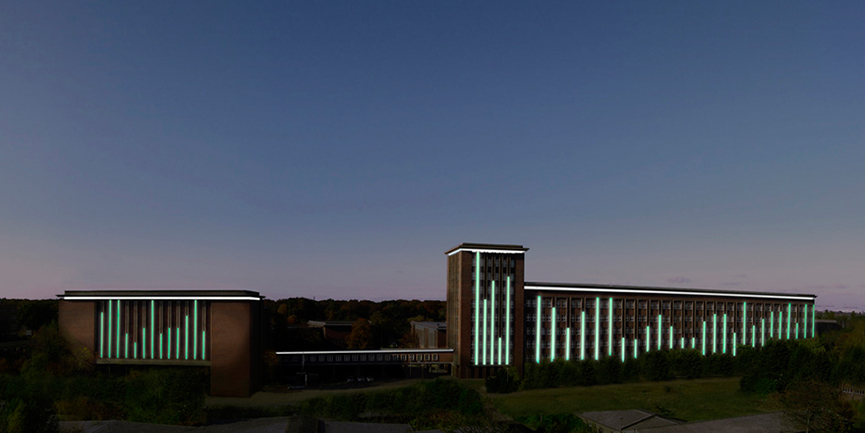 Over 150 artists from diverse artistic backgrounds, such as music, illustration, graphics, comics, sculpting, painting and graffiti, occupy these ateliers. What came to mind immediately when CREN told us of the artist community was the opportunity that this represents: The cross inspiration, exchange and dialogue that takes place is unbelievably valuable. CREN confirmed his grasp on the opportunity with the two artists sitting at the table in his studio. CREN does not misuse the possibility by imitating or adapting but uses it by absorption of the creative power in his direct environment. This fact is also visible in his works.
CREN stays true to his roots. The graffiti-script is clearly visible in his post-graffiti work. CREN incorporates his tag in the abstracted arrows that make up the majority of his work. The varied coloration in every compartment of the arrows and the color transitions that result are characteristic for graffiti 'pieces'. The large, complex and labor-intensive graffiti painting CREN creates are a clear indication of his background.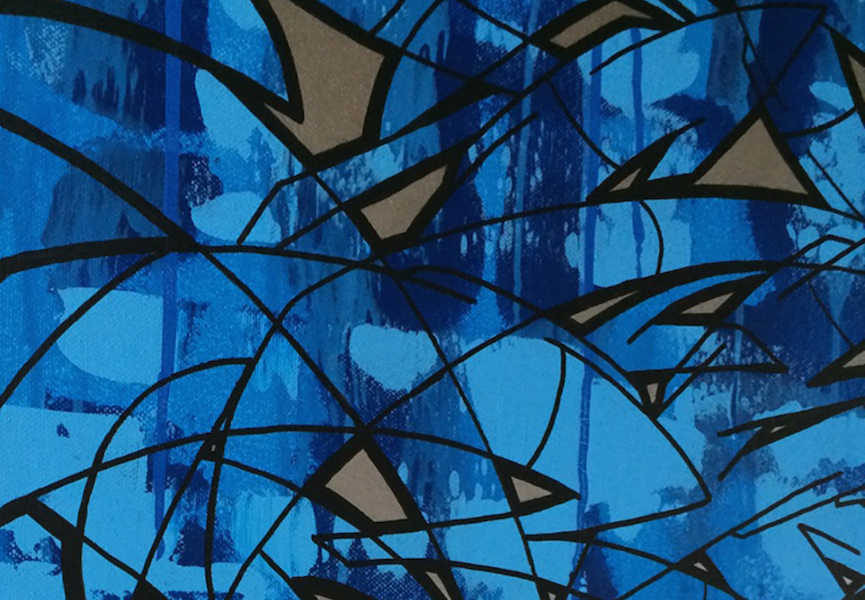 CREN, born in Lehrte, Germany in 1970, began spraying in 89. 25 years later the graffiti artist still maintains his ties and affiliations to the crews HSF, TNB, KD, TPA and RARI, but primarily with "Cold Beer Rulez" (CBR, he founded in 1992). His long-lasting, continuous and engaged involvement in the graffiti movement has made CREN an autarchic artist. He finds, collects and buys all necessary material to build his own canvasses. These are not necessarily made from linen but can also be the hood of the GDR-cult-car Trabant 601.
CREN goes beyond classic graffiti techniques. His style evolved into a contemporary form of graffiti that takes the origin form a step further. It was a true pleasure to meet the man behind CREN and we want to give you the same opportunity. Here is our interview with CREN.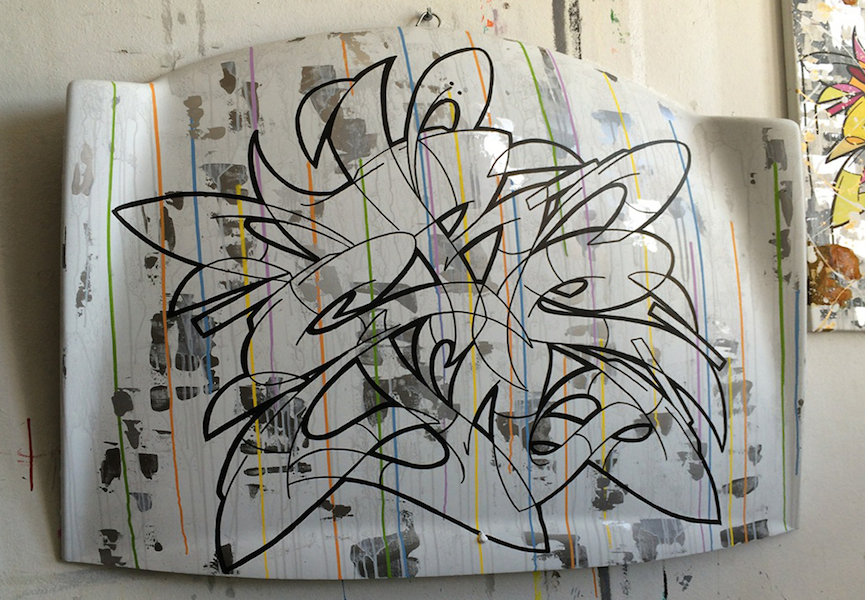 Interview
Widewalls: How long have you been spraying?
CREN: I got involved with hip-hop movement, and the connected graffiti culture, in 1986. I started my own graffiti moves three years later with tagging and bombing. My first real "piece" followed in early 1991. That means I've been spraying since 25 years now. Fuck! 🙂
W: What inspired you to pick up a spray can?
C: I was traveling a lot between my family in Germany and my family in France. Most of the time I took the train to get from A to B. On those train rides I was confronted with tags, throw-ups and pieces on my own trains, the ones passing by, or the walls beside the train route, especially in the "Ruhrpott"-area. I guess on one of those rides it must have really hit me seeing a top-to-bottom piece on a train. The decision was made.
W: Who were your role models during this time?
C: As second generation writer in Germany, it where the European artist that I liked the most. The guys I 'really' liked at this time where Can2, Bates, Darco, Bando, Cole and Dare, to just name a few examples. I loved their pieces in the craziest locations and their colorful and exuberant style. It really flashed me to see their pieces.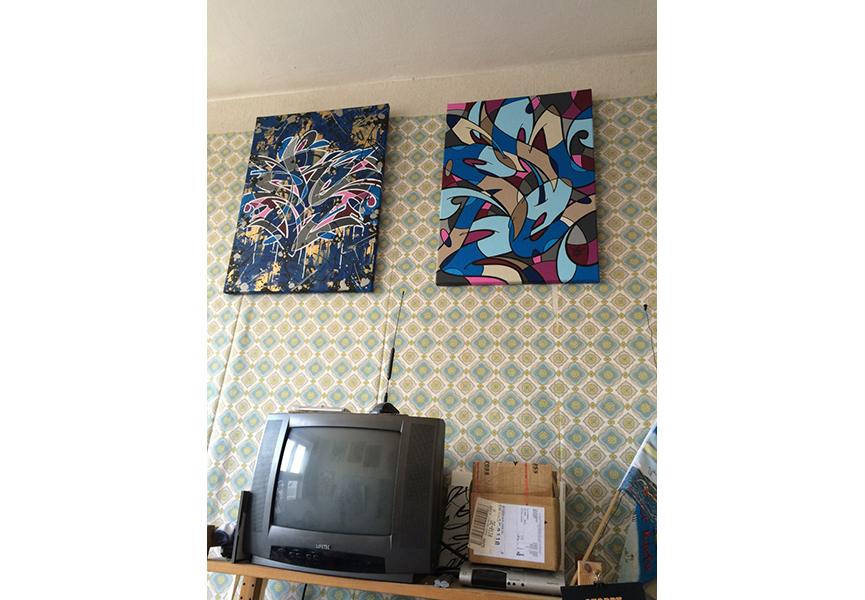 W: What were your influences?
C: The pieces these guys did were definitely an influence for me in my earlier days. So were comics and hip-hop culture. Nowadays I find greater inspiration in artists like Jackson Pollock or Keith Haring. I try to abstract certain elements of their technique to create my own and unique works of art. The paint drip apply is obviously closely related to Pollock, as much as the illustrative drawings and colors are associated with Keith Haring.
W: You said unique works of art. Does that mean all your works are originals?
C: Until now every piece I've created was only created once in this exact form, an original artwork if you want.
W: Do you collect art of other artists?
C: Not exactly, I have some artworks at home that were gifts by other artists or from canvas-exchange projects. But I never felt like becoming a collector, although there are so many great artworks. I'd rather create them.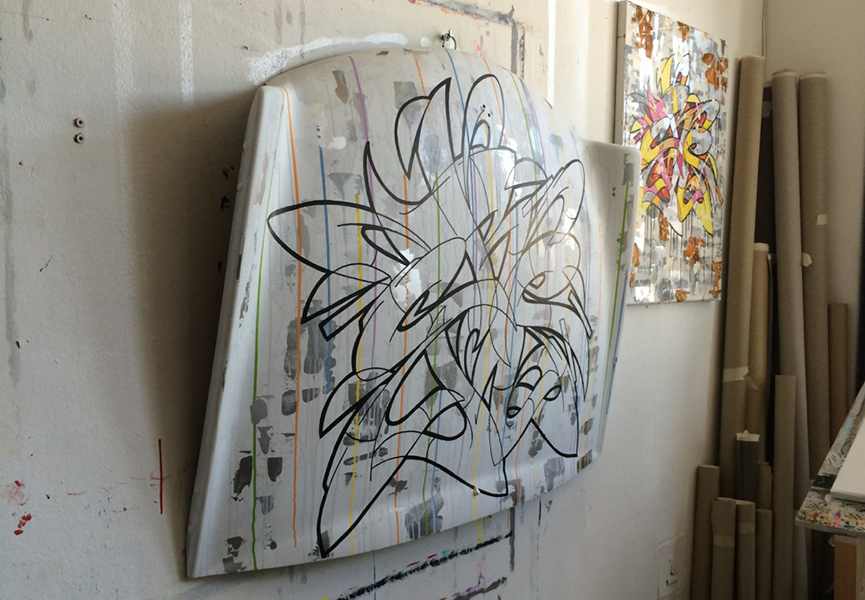 W: How about the collectors of your art? How can we imagine them? Graffiti guys?
C: They have no graffiti background, but many of them grew up with the culture. My collectors include doctors, philosophers and athletes.
W: Nevertheless they appreciate your art?
C: Yes, they do, I suppose that otherwise they would not buy my work. However, I don't believe it is their involvement with the graffiti lifestyle that makes them buy my art but the aesthetic appeal my works have on them. Some have a distant connection because they grew up with. But you should probably ask them why the appreciate my art.
W: Which of the works you haven't sold would you save from a fire?
C: Tough question. The one I would run to first is the painting I made of Robert Enke, the goalie from Hanover 96 that killed himself. Second I would try to grab as many paintings as I could and run out the door, for me they all have the same value. Considering the various formats the question is rather how many will fit under my arms.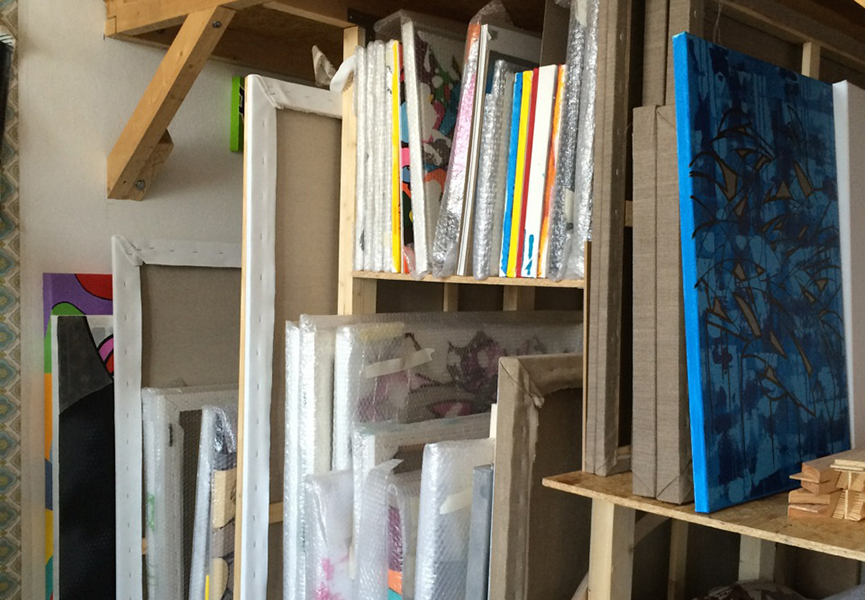 W: Which dead artist would you like to 'save' and work with?
C: Has to be Picasso. Not necessarily because I can associate my work with his. What impresses me more is the output the guy had. He was drawing, painting and sculpting the entire day and that I can relate to.
W: My final questions relates to your future plans? What are you up to in 2014?
C: I mentioned earlier that I've only created unique pieces so far. I want to change that. This year I will release several prints and screen prints of my work. Very excited about it.
W: So are we. Thank you very much for your time. All the best.
Thank you too, for giving me the opportunity to do this interview.
And never forget: "Cold Beer Rulez!" 🙂