Wonder World of Super A and P. Winkel
We don't live in such a wonderful world, do we? When we turn on the news, we are flooded with information about violent conflicts, economic crisis, tragedies. Today we have theme parks, Disneyland, and other fairy tale simulations that provide us with an entrance to different wonder worlds. One of the artists' virtues that many people are jealous of is their possibility to extract wonderful segments out of an often brutal reality. For two amazing Dutch artists, Super A and P. Winkel, the world around them is one constant inspiration, but their works don't just represent beautiful and positive subjects. Yet, they create wonder worlds. If you want to see what kind of wonder worlds they create, visit the two-person exhibition entitled simply Wonder World at art is just a four letter word gallery in Soest, Germany.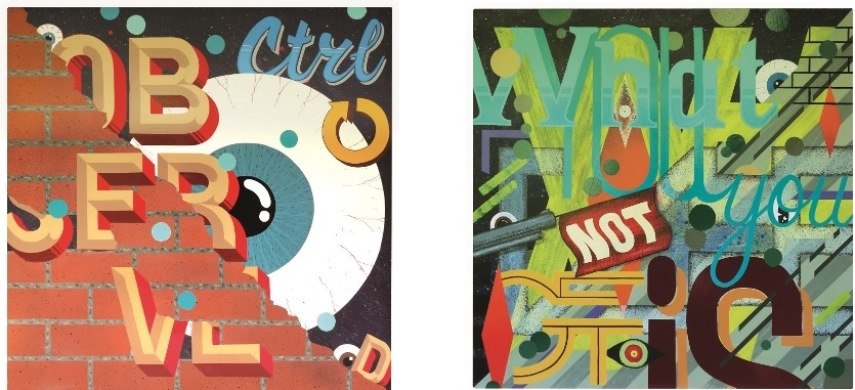 Wonder World in the Art of Super A
Super A is a Dutch artist who is known for his paintings characterized by dreamy-surreal atmosphere which communicate a subtle, but nevertheless harsh critique of world politics. Yet no matter how melancholic or political his paintings may be, one will always spot one or two of his cartoonish characters in them that seem to set a comic counterpoint to an overall earnest atmosphere. In general, Super A is probably best known as a street artist, dealing with subjects that intersect fictional and non-fictional. At the moment, he is considered as one of the top street artists in the Netherlands. In both his studio works and his works in public space (murals, sculptures) Super A often collaborates with fellow Dutch artists Rutger Termohlen and Collin van der Sluijs and his brother Marcel Thelen.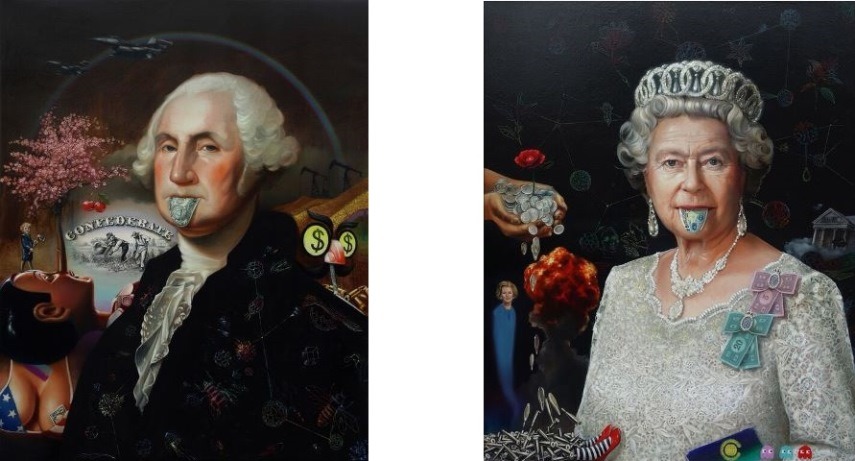 Wonder World in the Art of P. Winkel
With an education in graphic design within the visual communication department at Art Academy AKI in Enschede Holland, P. Winkel has a solid base for his free work where he mostly produces handmade works. The materials he uses can vary, but most of the time there are old crafts and techniques involved. All these skills play a big role in his figurative/typographic works that a lot of times also carry a more symbolic value. The way these images are given shape can be anything between a painted image and a 3D object.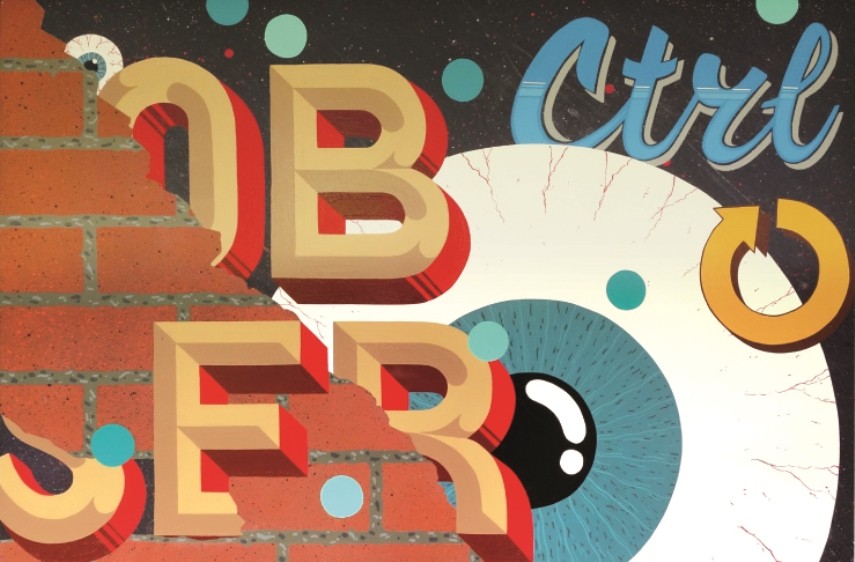 Wonder World at art is just a four letter word
For the Wonder World show at art is just a four letter word gallery in Soest, P. WInkel and Super A combine and intertwine different subjects as well as their styles into new collaborations which tell a different story within different layers in the works. The realistic painting skills and storytelling of Super A on the one hand interact with the hand painted typography and simple illustrations of P. Winkel on the other hand. This is the first show at art is just a four letter word for P. Winkel, while Super A already exhibited at the Partisan Creative Corner. If you an art lover, come and visit this great show, and enter into wonder worlds of these two amazing artists. The two-person show Wonder World will be on view from June 26th until July 26th, 2015, at art is just a four letter word in Soest, Germany.
Sign up for My Widewalls and be informed about upcoming exhibitions! It's free of charge!
Featured Image: Super A – Queen Elizabeth II (detail), 2015
Image in Slider: P.Winkel – What You See (detail), 2015
All Images courtesy of  art is just a four letter word gallery.
Follow These Galleries
Soest, Germany

San Francisco, United States