Talking to Sven Eisenhut of Photo Basel 2017
As every year in June, the Swiss city of Basel becomes the hub for art lovers and professionals from all around the world. Of course, this is due to Art Basel, but also many not-to-be-missed events which take place at the same time, one of them being the country's first and only international art fair dedicated to photography. Photo Basel has been building its reputation for years to become an important event in this artistic field, showcasing everything from classic to contemporary and fostering the dialogue and exchange between all aficionados of the photographic medium. Taking place at the Volkshaus, just a few blocks away from Messeplatz, you can visit it between June 14th and 18th, 2017 and see what's on offer by 34 esteemed galleries, both young and established. If you're looking to buy, for you there will be more than one hundred artists to choose from, spanning the entire two centuries of photography's magical influence.
This year, the roster of photographers is an impressive one, which is what we discussed with Sven Eisenhut of Photo Basel, among other things. Take a read below!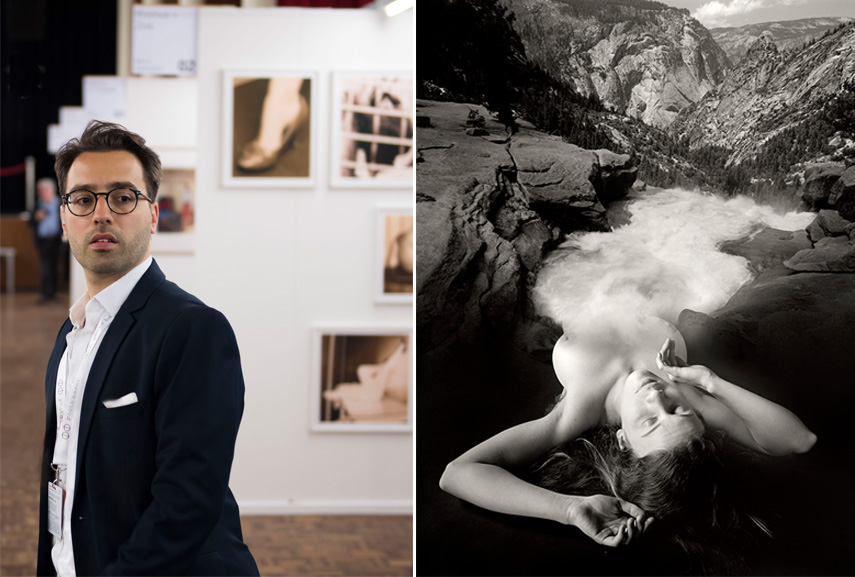 At Photo Basel 2017
Widewalls: Photo Basel is the first and only international photo fair in Switzerland and one of the best photo fairs in the German speaking world. Such titles raise expectations. Do you feel a lot of pressure as a Director of such a successful fair? What goals do you put forward for this year?
Sven Eisenhut: Yes, the pressure is on, no doubt. But we're also a young fair and we try to improve constantly over time. This year, I am amazed by the internationality oft he fair. Galleries are coming from 16 nations and 5 continents.
Widewalls: How is Photo Basel 2017 different from the previous editions?
SE: It feels like more "adult", we now have guided tours and a small vip program. This year's artist roster reads like that: Werner Bischof, René Burri, Simone Kappeler, Arnold Odermatt, Edward Burtynsky, Joel-Peter Witkin, Herb Ritts, Erwin Olaf, Andreas Fux, Nan Goldin, Imogen Cunningham, Luigi Ghirri, Gilles Caron, Michael Kenna, Pablo Ortiz Monasterio, Paolo Ventura, Newsha Tavakolian, Robert Mapplethorpe, Roger Ballen, Georges Rousse, Saul Leiter, Sascha Goldberger and Vincent Fournier.
Widewalls: How long does it take to organize the fair of this size and importance, and how many people work in its organization? Would you like to mention the team you are working with?
SE: It literally takes a year, because after the fair is before the fair. We're also visiting all major art events throughout the year. The core team consist of 4 people – not all of them are working 100% but devoting at least 150%.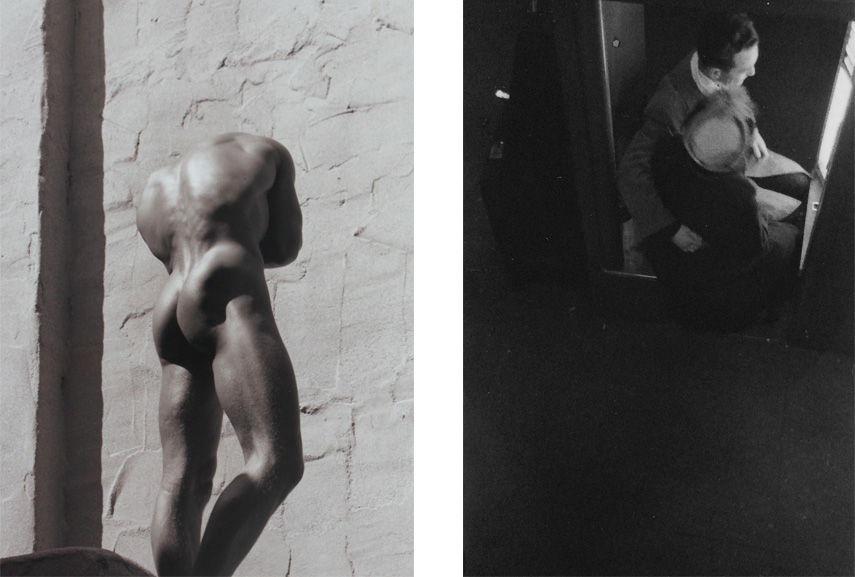 Novelties and Traditions
Widewalls: What sections or additional programs are you preparing for Photo Basel 2017? We read that there will be a new section titled Tape/Basel – can you tell us more about it?
SE: tape/basel is committed to the presentation of innovative, engaging and at times provoking artistic propositions. This year, tape/basel will showcase a selection of works put forward by the galleries of photo/basel as well as by invitation of special guests. tape/basel places photography and the moving image at the heart of contemporary practices drawing on the many relationships between these mediums. This first edition of tape/basel features 9 recent international works coming from 6 countries which are represented by 5 galleries.Widewalls: The unique traits of Photo Basel fair are its circles of experts. Can you explain this concept to us? Who is in these circles, and what is their role at the fair?
SE: We implemented two independent expert circles. One is the advisory circle that consists mostly of galleries and it is not to be mistaken as "Selection Committee" – thus mainly because we strongly believe that no gallery should "judge" another gallery. As galleries are the centerpiece of our art fair, their inputs, suggestions and feedback is necessary to constantly improve our services to them and their clients.
The second one is the curatorial circle, it is in charge of reviewing and selecting all the content of photo basel (including a selection of participating galleries and exhibitors), special projects and special exhibitions.
Widewalls: Photo Basel will happen during the Art Basel week. How these two events work together?
SE: Art Basel still sets the tone for the entire art world. Being parallel to this amazing fair makes all the difference. From the very beginning we have tried to really compliment the fair with what we do as a boutique-niche fair. Thus far it works out great.
Widewalls: Photography has long been established as an art medium. Do you have a favorite photographer? Whose works do you admire?
SE: As much as I would love to answer this questions, out of respect of all the amazing artists, I would rather not name any.
Widewalls: Any ideas for the future development of the fair you would like to share with us?
SE: We love what we do, day in day out, and it seems like we are hitting the nerve of the time. As long as our galleries are selling well and are expanding their network – we will stick around.
Featured images: F&C Walter Galerie, Nan Goldin – Jens hand on Clemens back, Paris, 2001; F&C Walter Galerie, Imogen Cunningham – The Unmade Bed, 1957; Ryoichi Fujisaki – colored oil 086, 2016, courtesy the artist and Kana Kawanishi Gallery. All images courtesy Photo Basel.