Tal R New Exhibition Presents the Artists as a Refuse Collector at CFA Gallery Berlin
There is no a single period in a year when Contemporary Fine Arts (CFA) Gallery from Berlin is not organizing something that would attract not only art lovers and enthusiasts, but collectors as well. Let us just mention a few shows organized in this great art space that we covered in 2015: in February and March 2015, the visitors of the CFA Gallery had an opportunity to enjoy the art of Gerd Rohling; in August and September, the Gallery organized an exhibition of Cecily Brown that was entitled The Sleep Around and the Lost and Found; during the fall, we saw the fourth solo exhibition of legendary Georg Baselitz at CGA Gallery in the show entitled Sigmund's Cave. Now, the CFA Gallery is preparing another amazing exhibition; this time it's Tal R exhibition, a show featuring new works by this amazing Israeli-born artist that is entitled Garbage Man.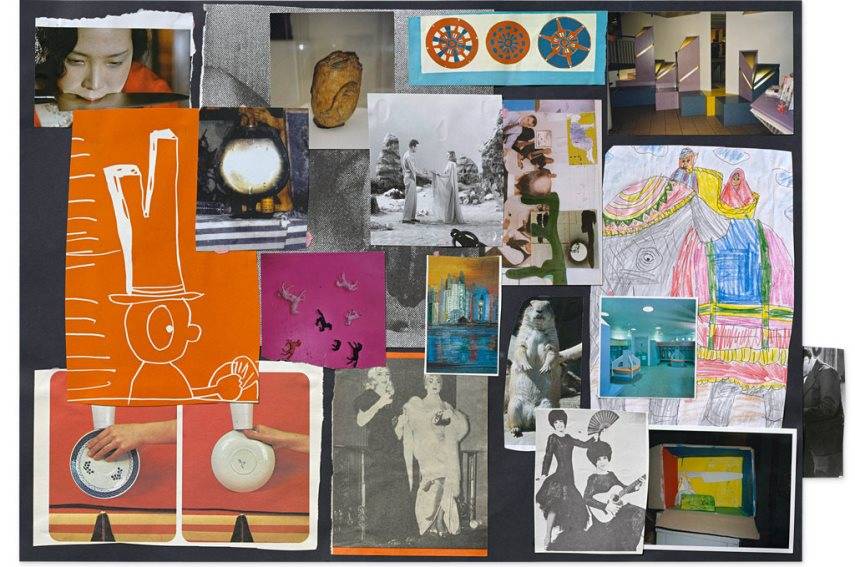 Kolbojnik – The Art of Tal R
Tal R was born Israel, but moved with was raised in Denmark. Even today, he lives in Copenhagen. Tal R uses the word kolbojnik, meaning leftovers in Hebrew, to describe his practice of culling imagery, both figurative and abstract, from a wide range of high and low culture. Tal R's paintings, with their bold brushstrokes, colorful patterns, and exuberantly painted imagery, give the false impression of childlike simplicity, belying a subtle complexity that revolves around his attempts to reconcile pictorial traditions with expressionism. Interested in creation myths and darker themes, Tal R's work is consistent in its display of joy and playfulness. The title of the exhibition at the CFA Gallery – Garbage Man – could refer to Tal R himself as manic collector of what other people would perhaps refer to as refuse. Collecting and arranging of images is an integral component of his artistic practice and arises in its own manifestation from an inner necessity.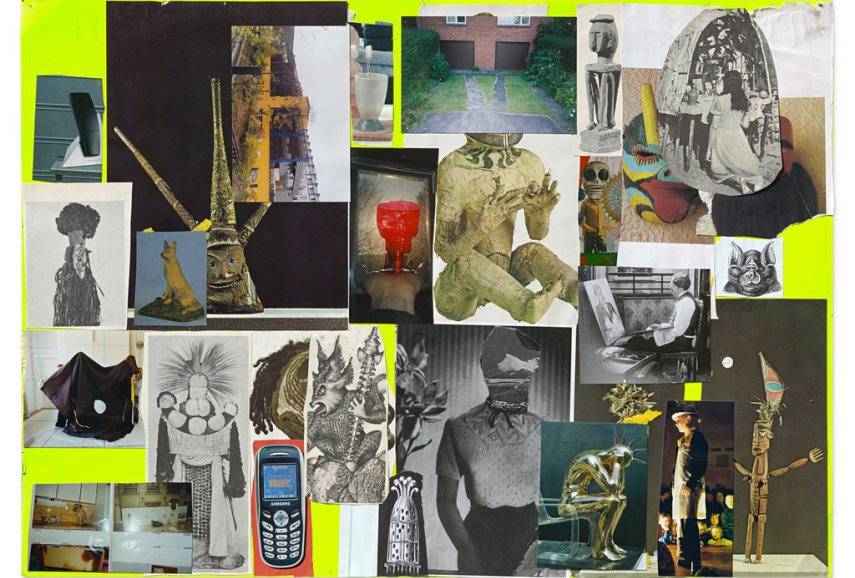 Garbage Man
The Yiddish word Kolbojnik (Waste, Remains) also runs through the work of the artist within the titling of many of his works. His collection, which can be found within the individual collages, consists of an eclectic mix of "primitive tribal art", art history masterpieces, pornos, comics, private photos, childhood pictures, sketches and picture book illustrations, and was collected by Tal R over a period of 25 years. In 2013 he then compiled and arranged the collection within 200 frames as the complete installation Garbage Man. The works evoke in their pseudo-encyclopedic phenomenon associations, Aby Warburg's Mnemosyne Atlas, or, to refer to another artist, the Atlas by Gerhard Richter. Similar to him, the arranged pieces within the collages from Garbage Man served and serve the artist also as templates for paintings and sculptures. The horror vacui, which overwhelms us in every individual collage, becomes more potent through the – frame to frame – hanging of the work.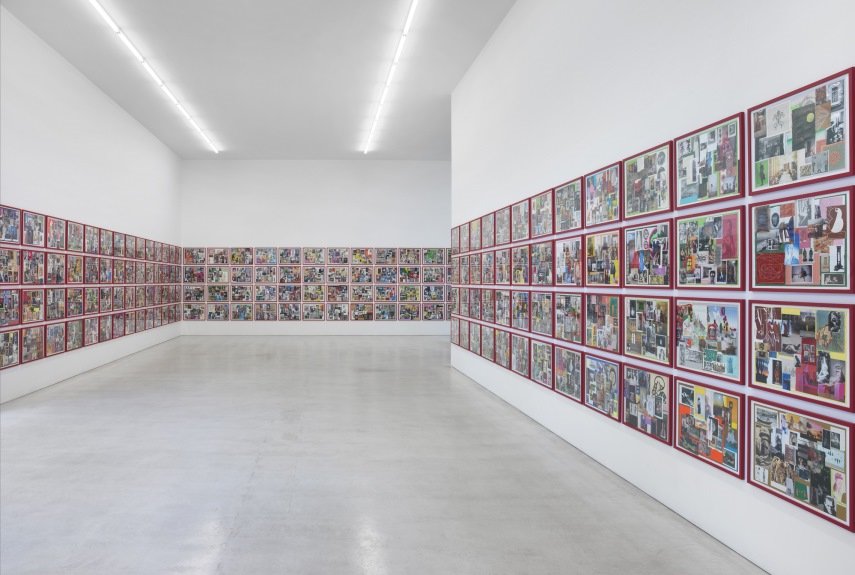 Tal R Exhibition at CFA Gallery Berlin
Garbage Man was first shown in 2013 in Tal R's large museum exhibition The Virgin, at ARoS in Aarhus, Denmark. After the presentation at Art Unlimited in Basel 2015, the exhibition now at Contemporary Fine Arts this March will be the third iteration of the installation. This is the CFA Gallery's eleventh solo exhibition with the artist. So, be sure not to miss the Garbage Man. The exhibition will be on view from March 12 until April 23, 2016 at Contemporary Fine Arts (CFA) Gallery in Berlin.
Featured Image: Tal R – Garbage Man, 1989 – 2013, detail ; Garbage Man exhibition. Installation View . All Images courtesy the artist and Contemporary Fine Arts, Berlin. Photographer: Anders Sune Berg
Follow These Galleries
Berlin, Germany

Berlin, Germany