Tang Siu-Hung Draws Inspiration from the Ever-Changing City of Shanghai
In a city as versatile as Shanghai, an artist can thrive in many ways, by relying on its rich heritage or taking on its modern, exciting and dynamic evolution. In the first large scale Tang Siu-Hung exhibition, to be hosted by Magda Danysz Gallery, we will be able to see the metropolis through the vision of this young and talented, British-born Chinese artist, known to the locals for his "rabbit holes" dispersed across the city walls. His creations can now also be found on wood and canvas, accompanied by a selection of sculptures inspired by classical Chinese calligraphy, traditional ink painting and, of course, Shanghai itself.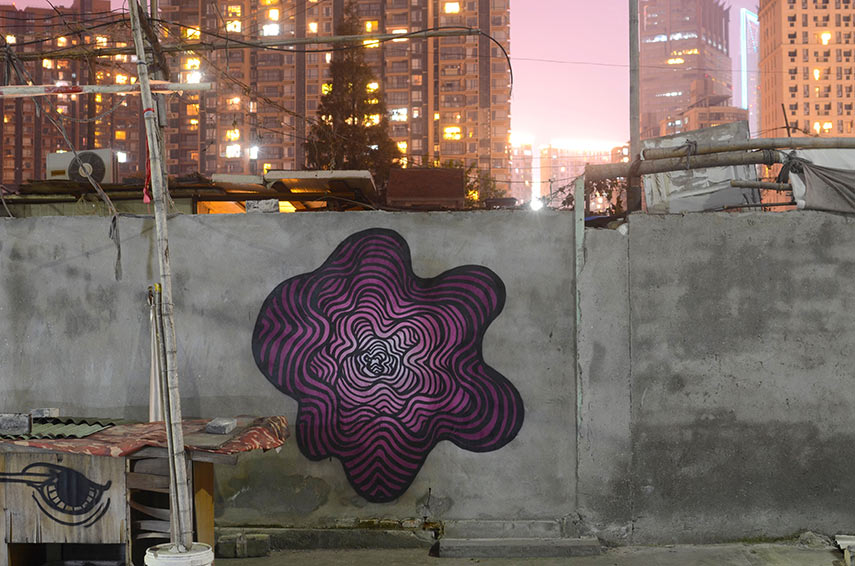 The Rabbit Holes of Shanghai
A painter from an early age, Tang Siu-Hung was always fascinated by the sweet tension between the old and the new, tradition and innovation that graces Shanghai, a place he now calls home. His is a modern take on the traditional Chinese "mountain and clouds" watercolor painting, characterised by unique web of lines rooted in calligraphy. These forms, hypnotic and alluring, became the signature "rabbit holes" of Tang Siu-Hung, as they started appearing on walls and buildings across town. By giving the mundane urban landscape a new color and identity, these artworks spark imagination and integrate the remarkable Chinese heritage into an artistic expression as young as street art. Tang Siu-Hung's abstract forms continue to evolve, gaining on complexity and becoming even more refined.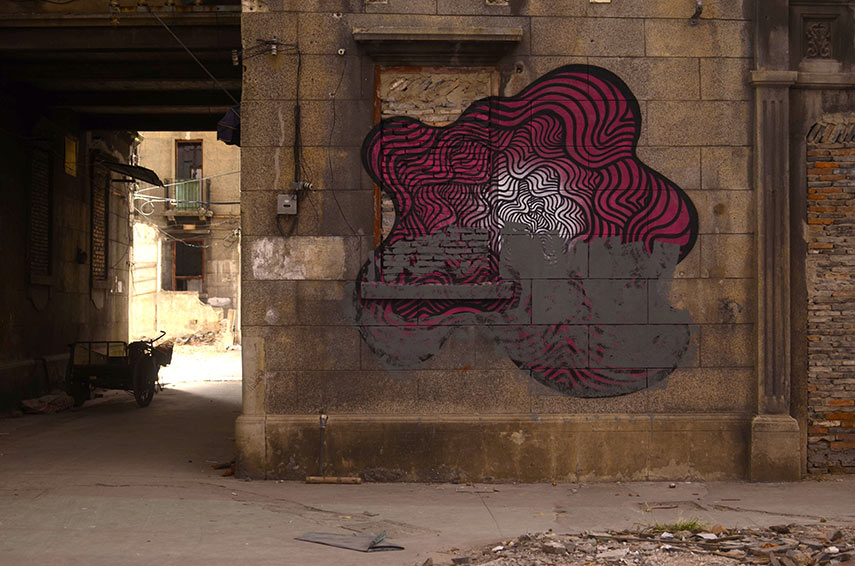 The Red Pill
The works of Tang Siu-Hung, both on the streets and those in the exhibition at Magda Danysz, evoke a sense of harmony, through their fluidity and smooth color gradients. Seen on the walls, they call to mind the portal-like works of 1010, except they're more poetic, more curvaceous as they ooze with a different kind of expression. Although he leans toward abstraction, Tang Siu-Hung also tells tangible stories in his art, inspired by the residents of Shanghai and their moving experiences. With the city as his canvas, the artist was able to grow, in both spiritual and actual sense, painting larger pieces in order to give them more detail and depth. The works in Tang Siu-Hung exhibition The Red Pill aim to do the same on a slightly smaller scale, again recalling the rich Chinese culture and traditional art-making techniques with his pieces created on wood and canvas.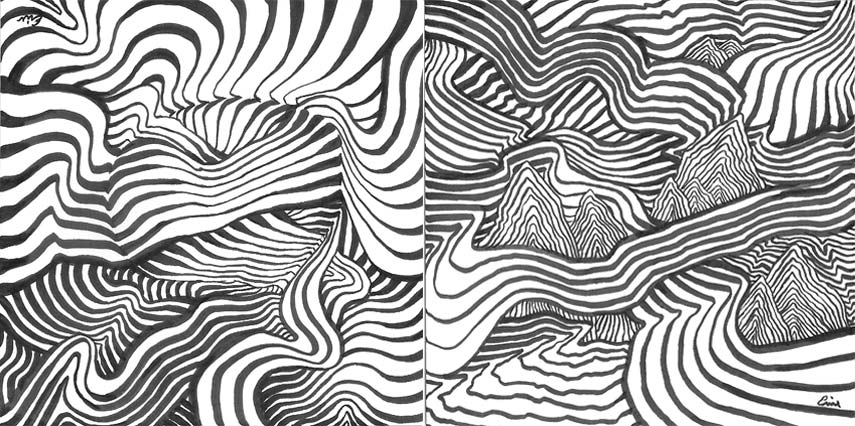 Tang Siu-Hung Exhibition at Magda Danysz Gallery
Layered and elaborated, Tang Siu-Hung's art incorporates a beautiful portrait of a timeless place and its people, saluting history while looking into the bright future. The Red Pill, an exhibition of works by Tang Siu-Hung, will be on view at Magda Danysz Gallery in Shanghai, China, from April 9th through May 8th, 2016. The opening reception is scheduled for April 9th, from 4pm to 8pm.
Featured images in slider: Siu Tang doing street art piece in 2014. Hefei Lu; Tang Siu-Hung – Rabbit Holes, 2016, detail. All images courtesy the artist and Magda Danysz Gallery.