New Conceptual Moments in Tatiana Trouve Exhibition at Konig Gallery
The Paris-based artist Tatiana Trouvé will be exhibiting at König Galerie for the second time. Her new works can be divided into three sections, named Cosmos, Wander Lines and Equivalences. Each of these groups has a story behind them, and a single initial concept that empowers their interrelation. The artist believes, as she clarified in an interview recently, that art should neither ask questions nor provide answers; that it should, rather, "bewilder, invite us to think differently, by shifting around our references". This is the prism through which Trouvé's art should be perceived and approached.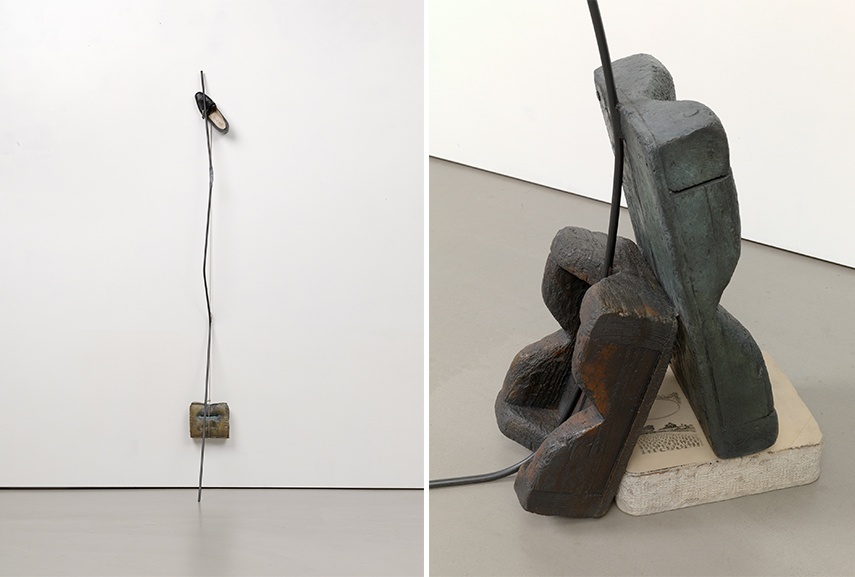 Cosmos
The first group, called Cosmos, consists of three pieces of furniture covered with bronze sheets, whose backs are used as surfaces for drawing cosmologies. These objects deal with the trivial nature of worn pieces of industrial furniture, the nature of cartography, diagrammatic drawings and something referred to as "topologies of dreams". As much as these works intentionally aim to conjoin different topics and multiple realities of very specific phenomena, their ultimate nature is described as transitional, unstable and fragmented. The shifts that occur here involve layers of space and time, of culture and systems of thought, orders and representations.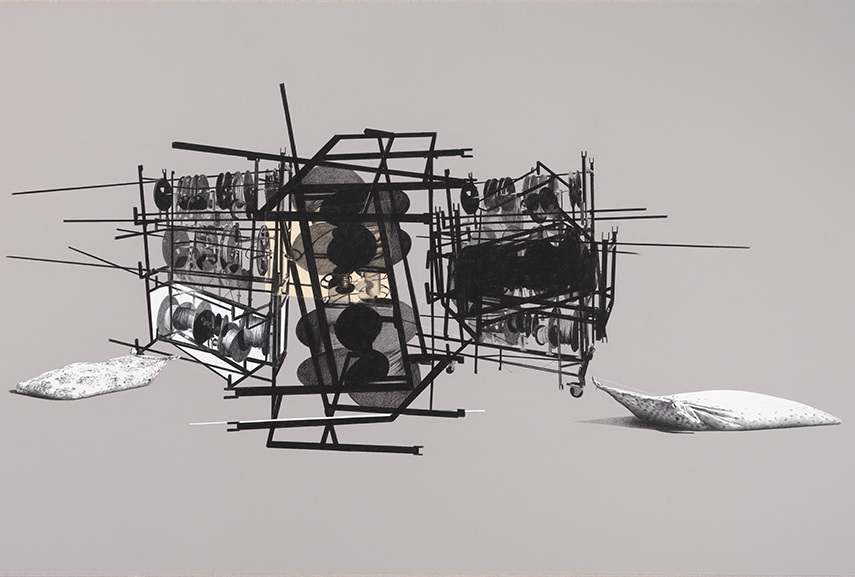 Wander Lines and Equivalences
Wander Lines represent the artist's personal appreciation of wires and lines, elements she considers appropriate as means of constructing and contouring space. These linear forms and objects are used for retracing pathways associated with dates, places an statements, simultaneously linking them to reflections that echo the topographies invented by Fernand Delgny, who observated children with autism. And finally the third group, Equivalences, also includes wires, but here the system connects a three-dimensional element of certain weight, and its counterweight – a container, a vessel or a bottle. The trick in the ironically named section of the show is that the "equivalence" is actually unfair, because the counterbalancing element must be two and a half times heavier than the first element.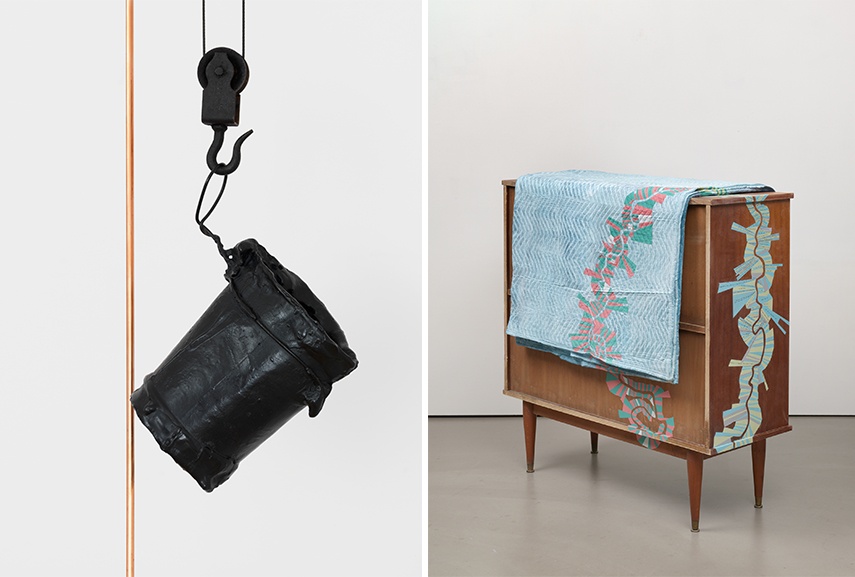 Tatiana Trouvé's Thoughtprovoking Exhibition
The task of this exhibition is certainly to reconcile these sharply discerned topics and to implement them into the viewer's experience the correct way. In order to understand the three thematic wholes of the show, and to contemplate the artist's personal intent and concept of her work, one must start with unraveling the threads of the visual. Trouvé's artistic expression often involves objects and installations that somehow appear to be purposeful but are essentially redundant, whereas the relationship between these elements is the key, and it usually refers to what lies beyond the physical. The title of the exhibition points quite directly to what was just said, and one needs to go "From Alexandrinenstrasse to the Unnamed Path", to really experience this journey. The show will run from February 5th to March 28th, 2016, at König Galerie, Berlin. The opening reception will be held on February 5th at 6 PM.
Featured images: Tatiana Trouvé – Wander Lines, 2016 fabric, bronze, metal 166 x 226 x 155 cm;  Tatiana Trouvé – Consmogony, from the series Cosmos, 2016 pencil on wood, wood, bronze, paint; Tatiana Trouvé Les fumées, 2016 patinated bronze, metal, paint 50 x 35 x 93 cm. All images courtesy of the artist and the gallery.