Immersive, Technology-Driven Sculptures and Installations by Tatsuo Miyajima at MCA
Sydney International Art Series is a world-class exhibition series that each summer brings the most outstanding art exclusively to Sidney drawing over 1,4 million attendees since its creation. As part of the 2016-2017 Sydney International Art Series, the Museum of Contemporary Art Australia (MCA) will present a major Tatsuo Miyajima exhibition that will feature an impressive selection of works by this renowned Japanese contemporary artist. Additionally, this celebrated series will present another exhibition at Art Gallery of New South Wales entitled Nude: Art from the Tate Collection featuring pieces by Picasso, Rodin and Bonnard.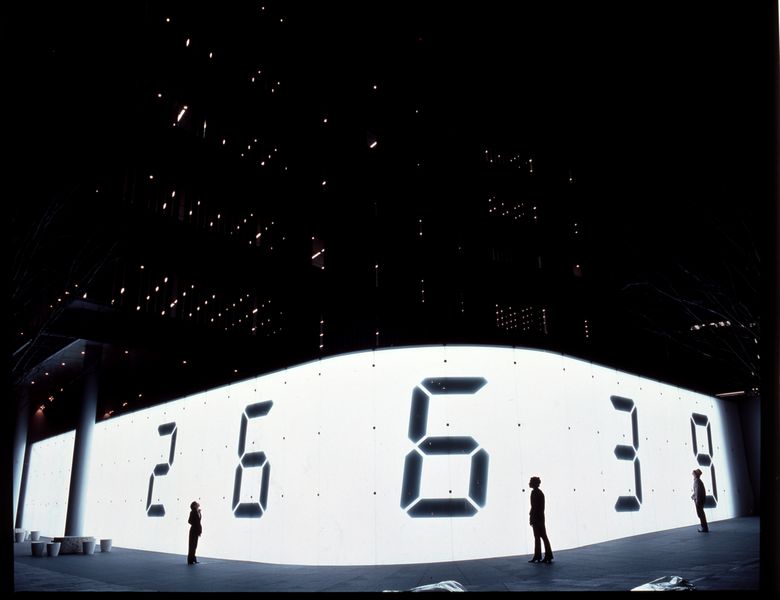 Technology-Driven Sculptures by Tatsuo Miyajima
Known for his immersive, technology-driven sculptures and installations, Tatsuo Miyajima comes to Australia for his first solo exhibition there. This comprehensive overview of this acclaimed Japanese artist will feature key sculptures and installations exploring the function and significance of time and space from the beginnings of his career to the present, as well as video and performance pieces which have expanded his object-based practice over time. His piece Mega Death, a room-scale installation of brilliant, blinking blue LEDs depicting human life or energy that has represented Japan in Venice Biennale in 1995, will be a highlight of this Sydney survey.  The exhibition will be curated by MCA Chief Curator Rachel Kent, who has already collaborated with Miyajima on her international exhibition Marking Time in 2012.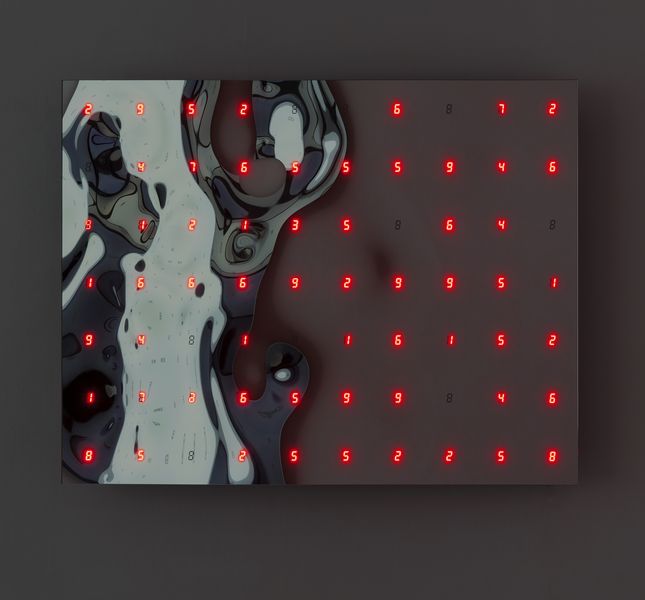 The Practice of Tatsuo Miyajima
One of the Japan's foremost installation artist and sculptor, Tatsuo Miyajima has been exploring the concept of time and human existence through his supremely technological works since 1980s. Using contemporary materials such as electric circuits, video and computers, he creates pieces that are based on the use of digital light-emitting diode (LED) counters, that flash in continual and repetitious cycles from 1 to 9. Presented in various tempos and flashing colours, these numbers symbolize the multitude of humanity as well as the individual journey to death – the finality symbolized by the number '0' that has yet never appeared in his work. Drawing from various humanist ideas, the teachings of Buddhism and his core artistic concepts 'Keep Changing', 'Connect with All' and 'Goes on Forever', Miyajima continues to reflect time's central importance in our lives and explore the mortality and life and death cycles.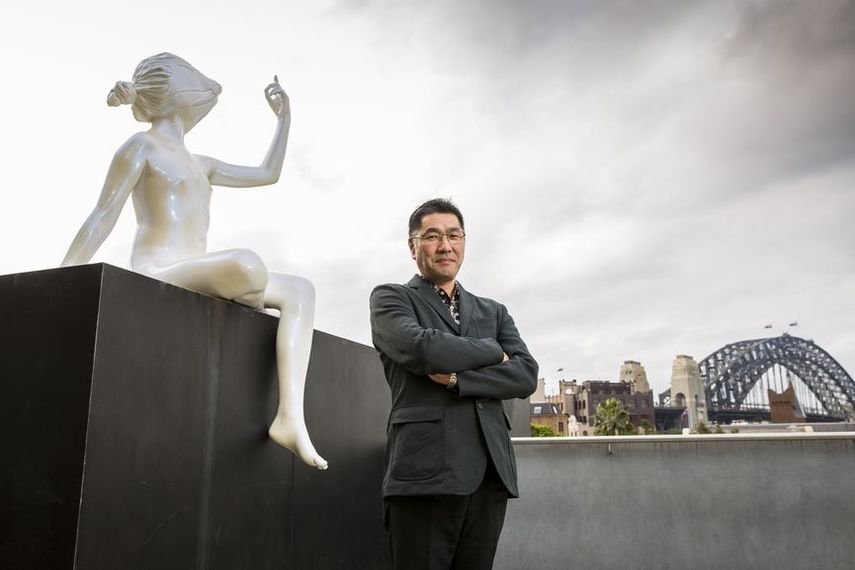 Tatsuo Miyajima Exhibition at MCA
The Sydney International Art Series was created by the NSW Government's tourism and major events agency Destination NSW, and it has become a signature event on the NSW Events Calendar. The Tatsuo Miyajima exhibition will be on show at MCA from November 3rd, 2016 until March 5th, 2017. Museum of Contemporary Art Australia Director Elizabeth Ann Macgregor OBE has stated: 'The reputation of our curatorial team for working closely with artists has enabled us to attract the likes of Anish Kapoor, Yoko Ono, Chuck Close, Grayson Perry and now Miyajima.'
Featured images: Tatsuo Miyajima – Mega Death, 1999, installation view, Japan Pavilion, 48th Venice Biennale, photograph by Shigeo Anzai; Tatsuo Miyajima, Museum of Contemporary Art Australia, 2015; Tatsuo Miyajima with MCA Chief Curator, Rachel Kent, Museum of Contemporary Art Australia, 2015, photographies by Anna Kučera. All images courtesy of the artist and MCA.