Ternion
As the most fundamentally eclectic concept, Postmodernism allows and supports for the variety of expressions in every artistic sphere. Artists today thrive on the idea that it's equally respectable following a thread of a particular movement, or conjuring a peculiar approach defying categorization. Common grounds are still not impossible to find between the most different of artists, since all of them build on the vast sea of inherent learnings of art history and human creativity. After the successful Bruno Novelli show last month, David B. Smith Gallery curated Ternion based on the concept of juxtaposing three diverse artists, an exhibition united presenting contemporary abstraction, as one of the most basic determinants in art, opposed to figuration (or representation). Triumvirate of creatives are gathered in Ternion, where each of their processes, materials and media will be addressed, showcasing paintings and sculptures of various sizes. April Street, David McDonald and Bruce Price will be represented by their respective recent bodies of work, intended to spark a visual conversation within the gallery installation.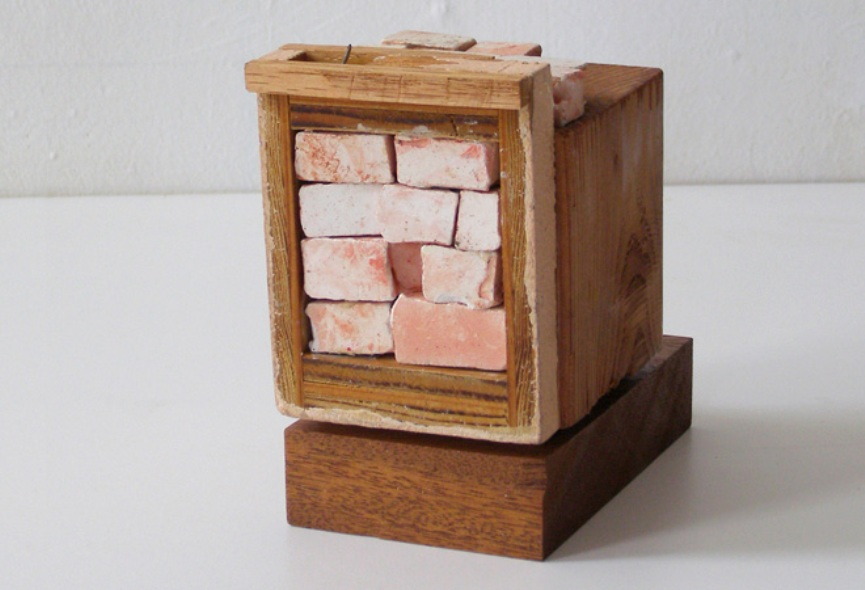 David McDonald
Having found his voice in painting and sculpture, David McDonald will exhibit his most recent sculptural works. Drawing from the precious experience of visiting Korea and Japan as a part of his Guggenheim fellowship, McDonald adopted basic aesthetical values, while he builds large structures upon a small callow balsa wood sculpture. A series called Tiny Histories will be on display as well, presenting an ongoing range of small sculptural pieces created from original elements of McDonald's unfinished or unsuccessful works. Much lesser in scale, these works will counterbalance the larger series, providing a mirror of calmer, more modest artistic answers to the same spatial and conceptual abstract topics.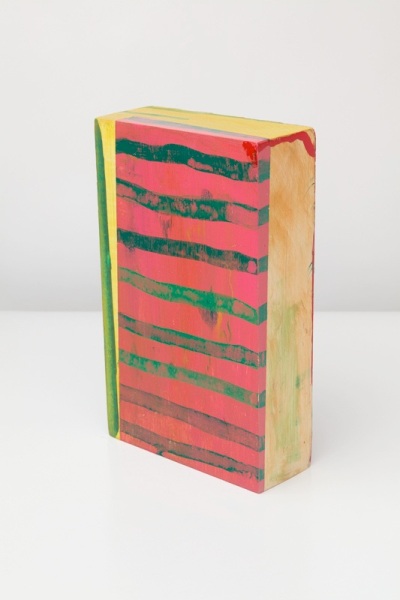 Bruce Price
Painted canvases and sculptures of Bruce Price will evoke his obsessive contemplation on ornaments and adornments. The abstract pictorial plane provides a good playground for Price to execute his oval-shaped paintings or yarn decorated sculptures. In the same plane he conducts his continuous, repetitive search for multiplicity, evoked in conflicting and accidental spaces in one work, or spanning across a whole suite. He focuses on an unexpected pattern, and in his search for improbable logic, the artist discovers wonderful, engaging visuals oozing with energy.
April Street
Abstractions of April Street are immersive and universal, alluding to the farthest places in cosmos, and to the deepest realms of within, reminiscing of the sky at night, blurry photographic panoramas, alluring skin segments or sentimental connotations. Delving into the layered profundity of these pieces discloses her surprisingly unconventional technique, where painting is fused with bronze casting ways, and merged with modern materials such as hosiery, nylon, draped, ripped and underpainted, all positioned parallelly and one over another, arranged into compositions of impressive intensity. Gestural element in the creative process provides the surprising force behind Street's works, implying infinite possibilities in human interaction, from subtlety to violence, all coexisting in one, shared limitless plane.
Street's abstraction is both intimate and general, handling the idea of space and allusive representation in a different manner than Price or McDonald.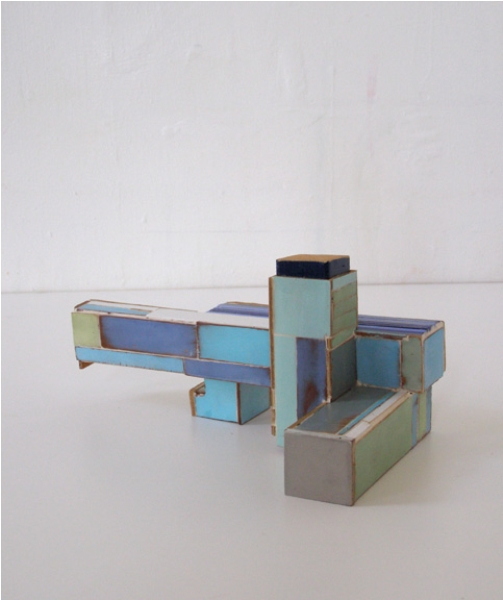 Group Show at David B. Smith
Ternion, meaning 'set of three', promises to be an exceptional exhibition of contemporary abstract art, where the core notion will be showcased from three distinctive artistic vantage points. The show opens a David B. Smith Gallery in Denver, Colorado on September 20, running through October 11, 2014. Artists will be attending the opening night.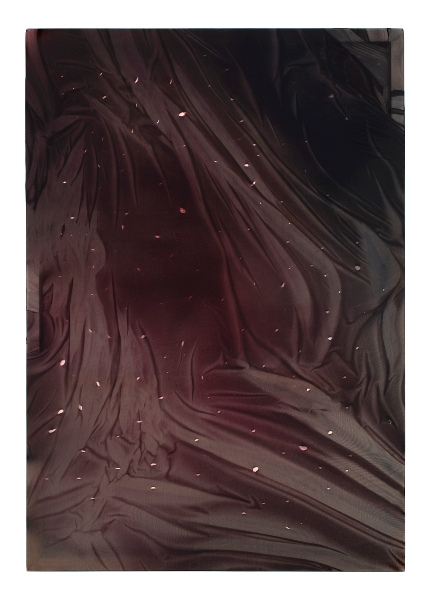 Artwork reproductions are strictly for illustrative purposes, not specifying the exhibition content.
[mc4wp_form]