Terry Gilliam Sued by Jaz, Ever and Other
The nature of street art is determined, among other things, by the cultural notion of intertextuality. Artwork is not only based on other artistic expressions, but often represents an interactive response to another already famous work. It can be, and many times is, an homage to a different artist or a an art piece. However, where is the demarcation line between paying tribute and misuse? The world of urban art is renowned for its capacity for collaborative work and it may seem that cases of copyright wrongdoing aren't frequent. However, negative connotations aside, one thing is certain – inspirational artwork is always in demand…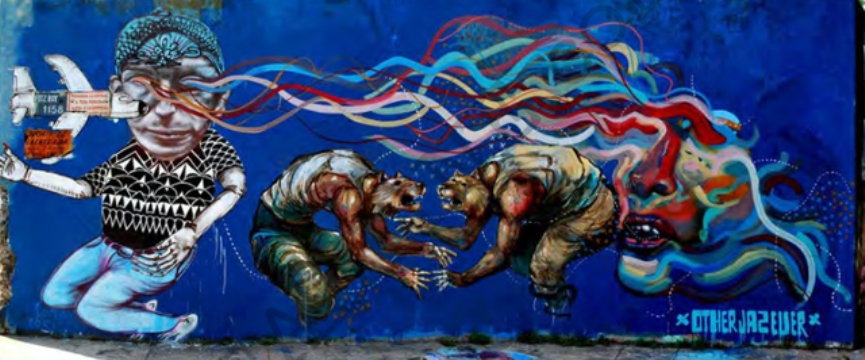 Misappropriation of a Mural?
There is a mesmerizing scene in the latest Terry Gilliam film The Zero Theorem, which depicts a colorful, rich and detailed world constructed for the movie's universe. In the background, there is an inspiring piece of art which only attributes to the aesthetics of the striking scenery. This piece of art is a mural which bears resemblance to the Castillo mural that is on public display in Buenos Aires. A group of artists, namely Jaz, Ever and Other, had created a mural through collaborative work in the well known zona de graffiti on Fitz Roy Street. The mural was finished in December 2010 and was registered with the country's Copyright Office in 2013. The artists had said that the copyrighted artwork had achieved international recognition within the art community. In addition, the artwork that has survived for years in the zona de graffiti is recognized in Argentina and the digital space of social media.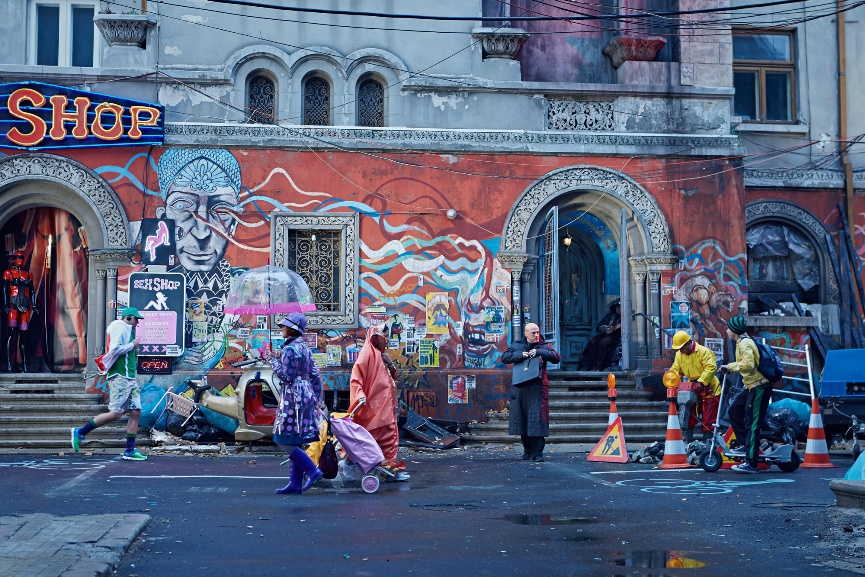 The Lawsuit
The artists have also argued that this wasn't Terry Gilliam's first copyright infringement allegation and reminded the public of the lawsuit in relation to the 1995 film Twelve Monkeys, which featured a chair based on a drawing by Lebbeus Woods, allegedly. This case was eventually settled. However, the lawsuit says, among other things, that the scenes in the movie which feature a colorful mural represent a "blatant misappropriation of Plaintiffs' Copyrighted Artwork" and that the artwork is copied in "striking detail." The street artists are demanding an injunction on the film, as well as statutory damages, profits and costs. In any case, with respect to Terry Gilliam's cinematography achievements and the inspiring urban intervention artwork of Jaz, Ever and Other, we hope that a situation of mutual understanding will be reached.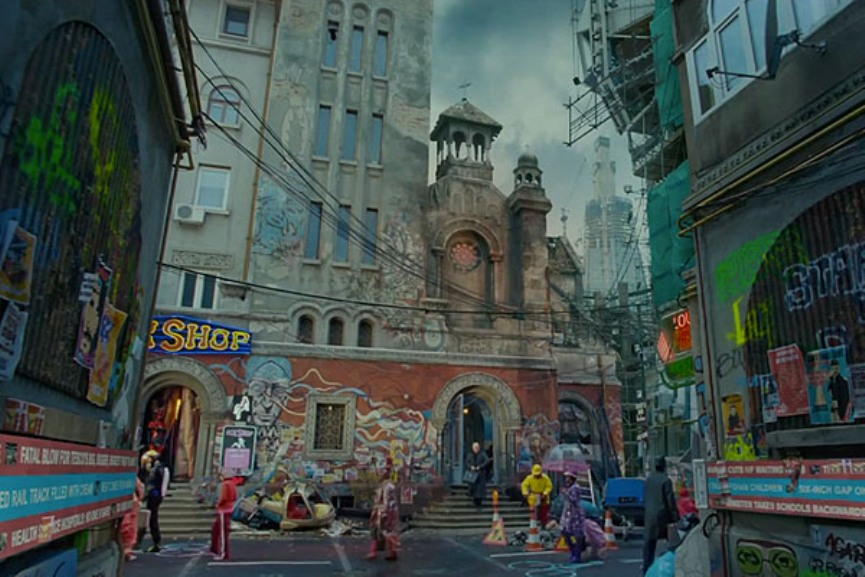 [mc4wp_form]
Follow These Galleries
San Francisco, United States