Terry Richardson at Galerie Perrotin
You know American photographer Terry Richardson because he has probably taken a photo of your favorite celebrity. Or maybe you've heard of him after he's been accused of sexual harassment and exploitation by a number of models he worked with. Either way, his name is often heard in the entertainment industry and the black and white portraits against a plain white background became his trademark. To prove he can work in some other manner is the exhibition at Galerie Perrotin, his first solo show at the gallery since 1999.
Fear of Sexuality
What started with the intention to document fairs, festivals and parades as part of American summer rituals in the Western states, ended up being a series of images of opposing ideas. Taken over the last two years, the photographs focus on the tension between religion and sex, and how they exist concurrently and dependently on each other. In a statement describing the project, Terry Richardson addresses America's "fear of sexuality" and how this caused events such as the Westboro Baptist Church, Prohibition, Blue Laws and the Salem Witch Trials. Comparing religious groups to the one of the Puritan ancestors in the past, he brings evidence of the influence of the church, where they would place billboards of Jesus next to an ad for a pornography store. He also points out that while those who do not attend religious ceremonies are doomed, "guns are available easily in most places, and poverty, bigotry, ignorance, and hatred are pervasive in society, more-so in places that seem to be the most evangelical."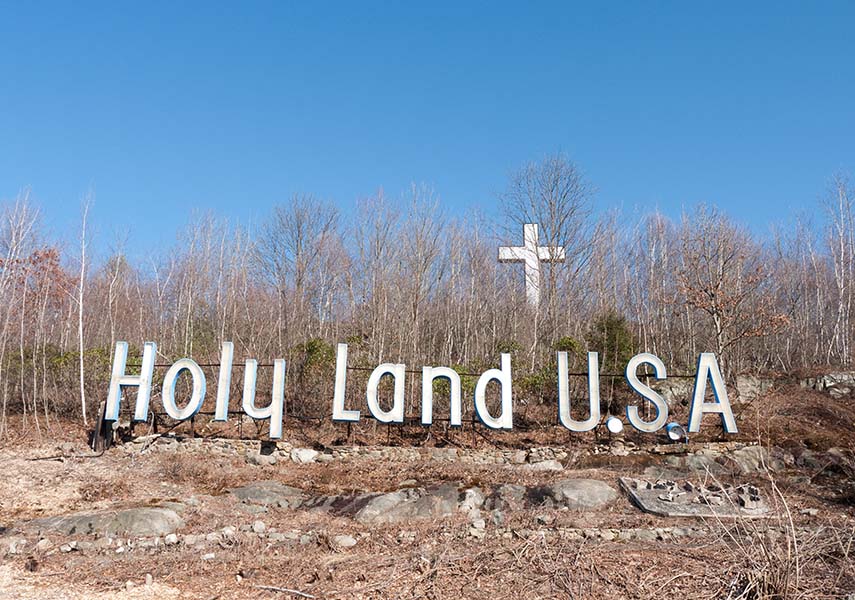 The Sacred and the Profane
Titled The Sacred and the Profane, the exhibition features images that tell a story about the relationship between fears and desires, vulgarity and beauty and of course sex and religion. These concepts and emotions were clashing repeatedly from town to town, and according to Richardson, it was something impossible to ignore. In these hypocritical environments, sin and sanctity not only coexist, but they also contain elements in each other. While the project focuses mainly on landscape and town scenery, sometimes there's someone naked in the picture too, because, after all, this actually is another project tackling the topic of sex in Terry Richardson's oeuvre.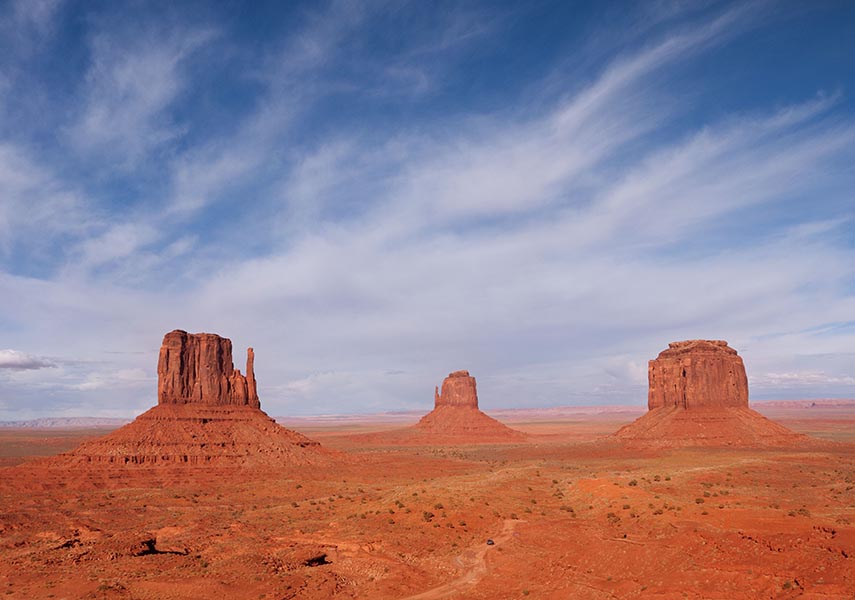 Terry Richardson
Terry Richardson was born in New York in 1965. During the 1990s, his provocative photographic work evoking porno chic wave found its way through the city's underground scene, leading him to the fashion world. He has taken commercial photographs for many international brands, including Diesel, Tom Ford, Yves Saint Laurent, Gucci, and contributed to many publications like Vogue, Harper's Bazaar, Vanity Fair and GQ.
Terry Richardson – The Sacred and The Profane will be on view at Galerie Perrotin in Paris, France, from March 7th until April 11th, 2015.
Get the latest on all upcoming exhibitions! Sign up for My Widewalls!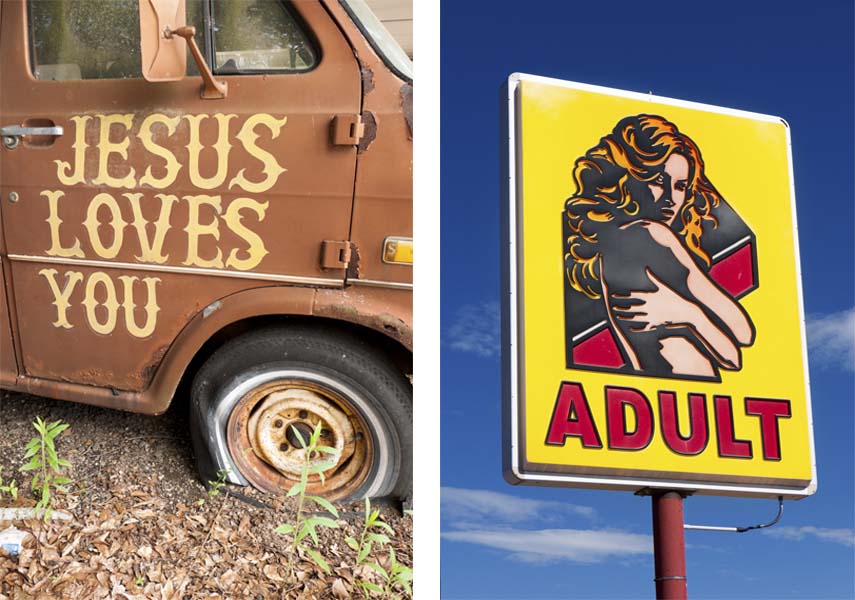 Images courtesy of Galerie Perrotin and Terry Richardson.
[mc4wp_form]