The After Life
The Compound Gallery in Oakland has decided to gather four fantastic artists for a show entitled "The After Life" that has the aim of exploring the idea of life, death, and every process that follows it. The Afterlife is a potpourri of print, a pastiche of paper, a mélange of marvelous woodcuts, letterpress, and serigraphs which explore the great beyond as celebratory, ideal, zany, and macabre. Lovers of art will enjoy in these wonderfully creative and fun prints, curated by Annie Adjchavanich, that brought together Agle, Mazorra, McCloud and Starwars.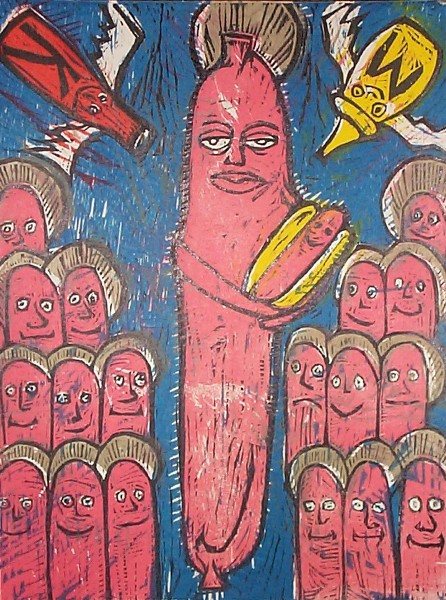 Josh Agle aka Shag
One of the participants in the show is Josh Agle aka Shag, whose paintings paintings depict an ominous world of stylized, witty urbanites. He makes makes slick, narrative kitsch paintings that recall early 1960s advertising illustration, Bossa Nova album art, and Disney animation. His paintings have spawned a book, an album, a film, and a musical. Shag was even commissioned to create 13 illustrations to commemorate the 40th anniversary of Disneyland's Haunted Mansion.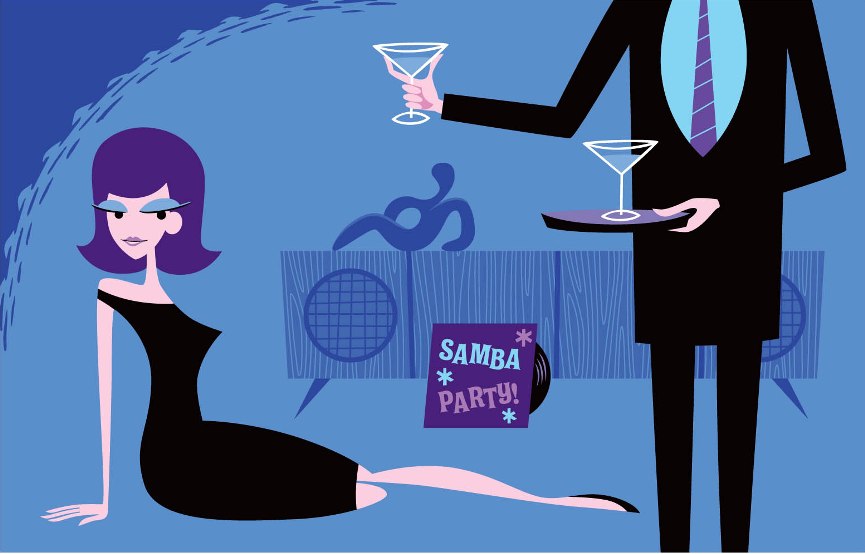 Martin Mazorra
Another artist in the show is Martin Mazorra, or as some people like to refer him as "the undisputed master of One-Eyed Printmaking". Martin has carefully, systematically and without pause CRUSHED the New York relief print scene. Hailing from West Virginia, he's cut a trail of cuckoo clocks, broken hearts, country duets, magic spells, specters from his past, indecipherable lottery cards, Cavebeats, cracked ornithology, and parties like you wouldn't believe across several miles of MDF. Using only black on the white background, surrounded by retro slogans, Mazorra makes prints that will definitely stand the test of time.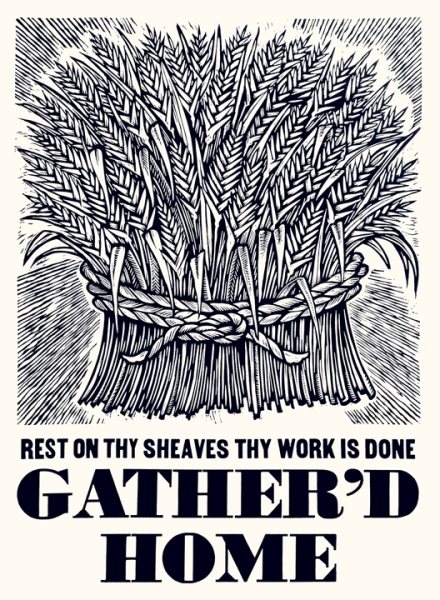 Sean Starwars
Sean Starwars is a printmaker living and working in Laurel, Mississippi. Starwars is a relief printmaking artist specializing in woodcut printmaking. He is also a member of the Outlaw Printmakers, which is a group that includes several other big names like Tom Huck, Richard Mock, Dennis Mcnett, Sue Coe, Bill Fick, Michael Barnes and Cannonball Press.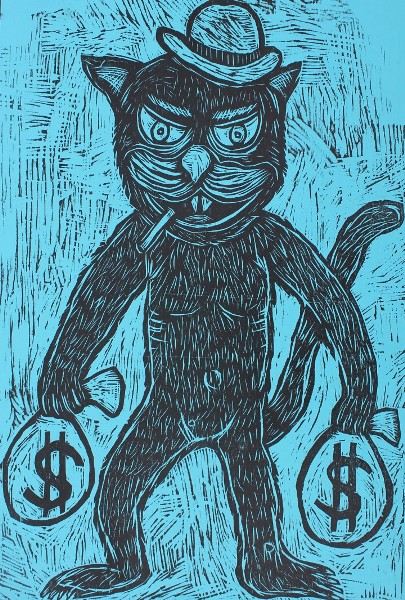 Bryce McCloud
The last, but not least is the artist Bryce McCloud. Found on a misty morning in 1997 swaddled in a bespoke hand printed paper suit, Bryce has sought to do his family and uncle proud by manufacturing novelty letterpress ephemera and inflicting public art mayhem on the largest possible audience allowed by the laws of nature. He hopes that neon replaces twitter and that all that glitters IS gold. Founder of the 50-cent sidecar tour of Nashville. Interested in practical time travel machinery. "The After Life" exhibition opened September 20, 2014 at The Compound Gallery and will be running through October 26, 2014.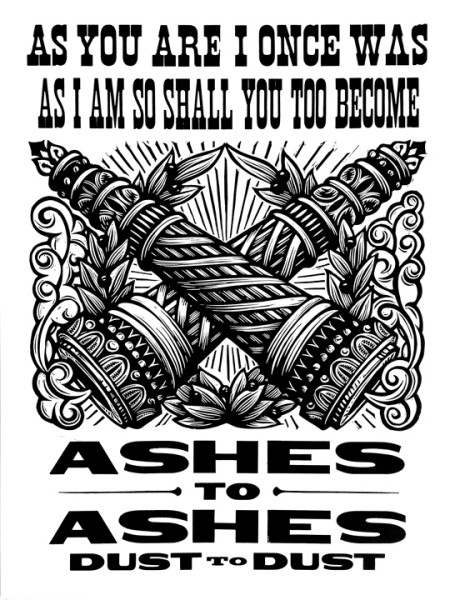 [mc4wp_form]
Follow These Galleries
Los Angeles, United States