The Art World Deals with Coronavirus - See The Latest Updates Here
The deadly strain of the coronavirus, also known as COVID-19, continues to spread across the world, infecting more than half a million people and killing almost 24,000 worldwide as of March 26, 2020. Italy and Spain, the European hotspots, are currently on complete lockdown, while nearby countries like Germany and France report alarming spikes in daily cases and are closing borders.
The Impact of Coronavirus On the Art World
With the coronavirus spreading rapidly across the world (On March 11, 2020 the World Health Organization declared the new coronavirus COVID-19 a global pandemic), the art world had to take precautions. Many art museums are now closed, biennials and fairs have been canceled or postponed. Here are the updates so far, and keep an eye out for more in the coming days.
The US Passes A Stimulus Package
Both The House and The Congress in the United States have now passed a $2 trillion federal stimulus package that will provide millions of Americans with much needed relief from financial pressures caused by the novel coronavirus. A portion of it, $232.5 million, will be injected into the cultural economy, much less from the $4 billion that the American Alliance of Museums (AAM) asked for.
More specifically, The National Endowment for the Arts and the National Endowment for the Humanities will each be given $75 million, and the Institute of Museum and Library Services will receive $50 million. The John F. Kennedy Center for the Performing Arts—which houses the National Symphony Orchestra and the Washington National Opera—and the Smithsonian Institution in Washington, DC, will get $25 million and $7.5 million, respectively.
The AAM estimates that as many as 30% of museums, primarily in rural areas, will not be able to re-open once the government eases restrictions enforced to curb the spread of COVID-19.
June Basel Fairs Postponed
Art Basel will postpone its Swiss edition, which was due this June in Basel, to September, more specifically from the 17th to the 20th.
Other Basel fairs taking place at the same time, such as our partners Liste, will also be postponed to 14-20 September 2020. Photo Basel's new dates are September 15-20.
Though not a Basel fair, Masterpiece London has also announced its cancellation; it was due to take place from 24 June to 1 July, 2020.
Museum Layoffs Begin
Under quarantine, museums in the US have begun letting their part and full time employees go.
According to the Los Angeles Times, Museum of Contemporary Art (MOCA) notified all 97 of its part-time employees on Tuesday that the layoffs were coming, while 150 part-time student employees are no longer part of the Hammer Museum staff. The Art Newspaper writes that "At both museums, the laid off roles were primarily on-site employees whose duties could not be performed remotely, including gallery attendants, art handlers, retail employees, reception/box office, and other similar positions. MOCA also laid off educational team members related to its Contemporary Art Start classroom programme.
The Cleveland Museum of Art announced it will immediately furlough all part-time staff and temporarily lay off a portion of its unionized staff, which includes security guards. In addition, the museum mandated a five-hour-a-week reduction in salary for all nonunion employees, effectively reducing pay by about 11% to 15%. It also suspended all projects undertaken by contractors.
Petitions for Aids to the Cultural Sector Launched
In separate online petitions, The Met Museum and The New Art Dealers Association call for financial aid amid the Covid-19.
More specifically, they are asking the Congress to include non-profit arts organizations in the nearly $2 trillion stimulus package that is currently being debated.
Read more about it here.
Art Biennales Worldwide Get Postponed
Many of the art biennales, scheduled to take place in 2020, have now been postponed due to Covid-19, starting with Manifesta in Marseille, which was due to open on June 7. The 13th edition of the nomadic European art festival will likely take place at a later date, yet to be announced.
Same goes for the second edition of the Riga International Biennial of Contemporary Art in Latvia, and the Dak'Art Biennale of Contemporary Art in Senegal.
The Bienal de São Paulo in Brazil will now be held from October 3 to December 13, 2020.
Following the closure of all exhibitions in Australia as of March 24, 2020, The Biennale of Sydney will now open its doors – online, thanks to the Google Arts & Culture platform.
Museums in Australia have also announced temporary closure, including the National Museum of Australia in Canberra and the Queensland Art Gallery | Gallery of Modern Art (QAGOMA) in South Brisbane.
Marina Abramović and Ai WeiWei Send Messages of Hope to Italy
In a video message sent through a new digital platform IN TOUCH developped by Florence's Palazzo Strozzi, Serbian performance artist Marina Abramović sent a video message to the Italian people, taking of solidarity and encouragement and emphasizing how the Italians are demonstrating "great courage and great feeling of community and humanity"
This is my message to Italy and to the people of Italy which I love deeply. I know this is a moment of crisis and the virus is everywhere but at the same time from the disasters we have to learn a lesson. And the Italian people are showing great courage, great feeling for community and humanity.

We are going to fight this together. It is something is going to pass but what is really left is a very valuable experience that human consciousness should change, our approach to our world and our planet should change.

This is the lesson that we have to learn. Italy, I love you. And my heart is with you.
Ai Weiwei also addressed the Covid-19 virus that is currently paralyzing our world.
Hello. In this very difficult moment I wish you all well—as we all know coronavirus is a challenge of this special time. Many people are suffering. There's no border, no nationality or different class or religion can really escape from this almost very democratic virus. As we know there is no clear solution for something happened very unpredictable and also mysterious—with so much uncertainty that deeply affects our life, and many many people already lost their life.

And the same will continue for a while. This makes us understand that life is fragile and we can never really take this peaceful life for granted and we have to fight, we have to struggle. That requires solidarity, requires understanding, scientific research but more it requires our perspective on life itself.

Life is a struggle and life is full of surprise and I think this moment we need to be fully aware of the situation and to have some kind of positive attitude: stay home and stay together.

Thank you.
Ai Weiwei's new production of Giacomo Puccini's classic opera Turandot, which was supposed to run from March 25th until April 5th at the Teatro dell'Opera, has also been suspended. The artist previously faced backlash after posting on Instagram: "Corona virus is like pasta. The Chinese invented it, but the Italians will spread it all over the world." Among those who condemned the artist's post was artist Francesco Vezzoli who told Huffington Post that "Italy has always welcomed him with open arms; he rewards all that affection by writing those things?"
View this post on Instagram
Auction Houses Shut and Postpone Sales
As of March 16, Christie's has announced the closure of its locations in the US and Europe until further notice, and has also postponed almost all of its March and April sales. Christie's has offices in a total of 30 cities worldwide, including some of the COVID-19 hotspots such as Milan, Madrid and Hong Kong. The offices in London, Amsterdam, Geneva and Paris will remain open, with limited staff. The May auctions, part of the Giga-Week in New York, will take place between June 23–28. The scheduled Hong Kong sales slated for the end of May will go on as planned. Their "Classic Week" sales, which include an important Old Masters painting auction, will take place in London during the week of July 6.
On March 20, Phillips announced that it will put their New York and London 20th century and contemporary art sales together in the week of June 22.
Until further notice, Bonhams offices and salerooms in UK (New Bond Street and Knightsbridge, London and Edinburgh), New York, Los Angeles, and Hong Kong, will be closed. The sales scheduled to be held at Bonhams Knightsbridge, and Edinburgh salerooms will go ahead behind closed doors on March 24 and 25, and April 1.
Followed by an indefinite closure of most of its auction houses around the world as of March 17, including ones in Dubai, Geneva, Milan, Paris, and Zurich, on March 20 Sotheby's announced a selection of upcoming spring sales that will now be conducted as online auctions. These include sales of 20th Century Design, Photographs, Contemporary Art, and Prints & Multiples.
New York May 2020 Fairs Cancelled
The 2020 edition of Frieze New York, which was due to open on May 6, was canceled on March 18 following the instructions by the city regarding the Covid-19 pandemic. Like Art Basel, the fair is also developing a virtual solution in form of an online viewing room, due to launch "shortly".
Frieze have also postponed Frieze Sculpture at Rockefeller Center, but only to the summer of 2020. Dates will be announced soon.
Announcing the cancellation of its 2020 New York edition on March 19 is also 1-54 Contemporary African Art Fair, which will go straight to their next edition in 2021, and TEFAF, whose Spring edition will now take place 31 Oct – 4 Nov 2020, with a preview day on October 30. As a consequence, TEFAF New York Fall 2020, with a focus on Fine and Decorative Art from antiquity to the beginning of the Post-War period, will not take place this year.
Tate Closes All Its Locations, UK Museums Follow
On March 17, UK's biggest art institution announced that it would temporarily close all four of its locations across the country: Tate Modern, Tate Britain, Tate St Ives and Tate Liverpool. The venues would be shut until May 1. The decision came a few days after one of their workers tested positive for coronavirus.
Also announcing closures are The Wellcome Collection, the Institute of Contemporary Arts London, Whitechapel Gallery, Serpentine Galleries, Kettle's Yard, The Royal Academy, The Estorick Collection, Victoria and Albert Museum, The British Museum, the National Gallery in London and Nottingham Contemporary.
Galleries in London Close
Even though the UK government still hasn't instructed them to do so, some big art galleries in London are taking precautionary measures and closing their spaces in the capital.
As of March 16, among them are David Zwirner, Pace, Hauser & Wirth, Galerie Thaddeus Ropac, Gagosian, Victoria Miro, Goodman Gallery, Richard Saltoun, Sprüth Magers, Lisson, and Marian Goodman. Many of them still operate by appointment only.
Museums in the US Close Temporarily
The Metropolitan Museum of Art announced that it will temporarily close all three of its locations – The Met Fifth Avenue, The Met Breuer, and The Met Cloisters – starting March 13, to support New York City's effort to contain the spread of COVID-19. The Museum will undertake a thorough cleaning and plans to announce next steps early next week.
According to their statement, The Museum has been preparing for this possibility for several weeks, and has developed an operational plan that is now being put in place, which includes provisions to support salaried and hourly staff.
Daniel H. Weiss, President and CEO of the Museum, stated:
The Met's priority is to protect and support our staff, volunteers, and visitors, and we have been taking several proactive precautionary measures, including discouraging travel to affected areas, implementing rigorous cleaning routines, and staying in close communication with New York City health officials and the Centers for Disease Control. While we don't have any confirmed cases connected to the Museum, we believe that we must do all that we can to ensure a safe and healthy environment for our community, which at this time calls for us to minimize gatherings while maintaining the cleanest environment possible. We look forward to soon announcing when we'll be able to welcome our staff and visitors back to the Museum.
Following their steps were The Guggenheim Museum, The New Museum, The Frick Collection, The Bronx Museum, and The Whitney, and MoMA, among others.
In California, doors of major museums are closed as of March 13 – the San Francisco Museum of Modern Art, Asian Art Museum, the Museum of Contemporary Art (MOCA) and the Fine Arts Museums of San Francisco, including the de Young and the Legion of Honor. Other museums which will also be closing during the weekend of March 14-15 are San Diego Museum of Art, The Broad, The Hammer Museum, the Los Angeles County Museum of Art and The J. Paul Getty Museum.
Across the country, closures were confirmed by Aspen Art Museum and Denver Art Museum in Colorado, Portland Museum of Art, Detroit Institute of Arts, Walker Art Center, Museum of Contemporary Art, Chicago, Institute of Contemporary Art Miami, Nelson-Atkins Museum of Art, Kansas City, The Dallas Museum of Art, The Seattle Museum of Art, and the four Boston institutions: The Harvard Art Museums in Cambridge, the Institute of Contemporary Art Boston, the Isabella Stewart Gardner Museum, and the Museum of Fine Arts Boston have all shuttered. Museums are also closing in Washington, DC, including The Smithsonian and the National Gallery of Art.
Big galleries are also considering closing temporarily, with Hauser & Wirth already doing so in New York and Los Angeles, and Pace, Gagosian and David Zwirner shut their New York spaces.
Museums Across Europe Close
The Italian government has passed an emergency decree stating that all museums across the country must stay closed until April 3rd in a bid to contain the outbreak, including the Galleria Borghese, the Capitoline Museums, the Vatican Museums, the MAXXI museum of contemporary art, the Villa Medici, the Peggy Guggenheim Collection, Fondazione Prada, and Palazzo Grassi. The long-awaited exhibition dedicated to Raphael at Rome's Scuderie del Quirinale, which was due to run until June 2nd, has also been forced to close. The show, marking the 500th anniversary of the Renaissance painter's death, features more than 200 works. Around 70,000 tickets for the exhibition had been purchased in advance.
In Vienna, Austria, major institutions like the Albertina, the Leopold Museum, the Kunst Historisches Museum Wien, the Kunst Haus Wien, and all Belvedere locations will be closed as of March 12 until further notice, and at least until the end of March or early April.
In Spain, where there are more than 2,770 coronavirus cases and 64 deaths reported as of March 12, The Prado Museum, The Museo Reina Sofia and The Museo Nacional Thyssen-Bornemisza have all now closed its doors. Barcelona's Sagrada Familia will reduce its number of visitors, while museums like the Museu d'Art Contemporani de Barcelona (Macba) and the Guggenheim in Bilbao remain open for now.
The Netherlands is taking similar precautions, closing The Rijksmuseum, The Van Gogh Museum, the Mauritshuis Museum, Stedjlik Museum, all until March 31.
In Switzerland, the first museum to shut is Basel's Fondation Beyeler, and was followed by Kunsthalle Basel, Kunstmuseum Basel, and Kunsthaus Zurich.
In Berlin, the museums located on Museum Island will open again to the public on April 19 at the earliest.
Major museums in other EU countries like Ireland, Greece, Belgium, Sweden and Denmark are doing the same.
Louvre Museum Reopens – Then Closes Indefinitely
One of the first big international art institutions to deal with the COVID-19 crisis, Paris' famed Louvre Museum reopened on March 5th with a list of advice for visitors after it was temporarily closed after an outbreak of the virus rose in France.
On March 13 however, it closed again, alongside the Musée National Eugène-Delacroix. The second reopening date is yet to be announced.
Other art institutions in Paris which are also now closed are Musée d'Orsay, Musée de l'Orangerie, and Palais de Tokyo.
Some Museums in Japan, China and South Korea Reopen
After almost three months of aggressive lockdowns, quarantines and testing regimes due to COVID-19, some good news come in from the initial coronavirus hotspots.
In Shanghai, the public contemporary art museum Power Station of Art (PSA), best known for hosting the Shanghai Biennale, as well as the Shanghai Museum, reopened on March 13.
In South Korea, the National Museum of Modern and Contemporary Art (MMCA) tentatively plans to reopen its four locations on 23 March.
The Kyoto City Kyocera Museum of Art, one of Japan's oldest public art museums, will will hold private previews on 19, 20 and 23 March before a public opening on 4 April after being closed for an expansion since 2017, according to The Art Newspaper. The Museum of Contemporary Art Tokyo and Aichi Prefecture's Toyota Municipal Museum of Art meanwhile expect to reopen on March 31.
At the same time, Hong Kong seeks to remain a creative hot spot despite the coronavirus emergency by opening a new community-run platform, ART Power HK. Launched on March 4th, the platform will feature online viewing rooms for galleries, recorded and live-streamed exhibition walkthroughs, interviews with Hong Kong-based artists and collectors, studio visits, and online talks. It already includes 60 of the city's galleries, museums, and auction houses.
Art Fairs Cancellations
Previously scheduled for the end of March, Art Basel has decided to cancel its Hong Kong fair due to the outbreak and spread of the virus. The decision was informed by numerous factors, including fundamental concern for the health and safety of all those working at and attending the fair; the severe logistical challenges facing the build-out and transit of artwork to the show; and the escalating difficulties complicating international travel, all arising as a result of the outbreak of the coronavirus. However, the fair decided to launch Online Viewing Rooms, a new digital-only platform for its galleries and collectors, with the inaugural edition going live on March 20, 2020. The platform will provide visitors the opportunity to browse thousands of artworks presented by Art Basel participating galleries, many of which will be online exclusives. While the platform cannot replace the 2020 fair in Hong Kong, exhibitors in the March launch event will be able to show works of art that had been destined for Hong Kong. All the galleries accepted for the 2020 Hong Kong show have been invited to participate, at no cost for this first edition.
Art Basel Hong Kong is not the only art fair brought down by the virus. The Art Tokyo Association said it had canceled the 15th edition of Japan's biggest international art fair, Art Fair Tokyo, which would have presented 146 exhibitors; the 14th edition of Art Dubai, which would have gathered 90 galleries from 39 countries at the Madinat Jumeirah resort from March 25th to March 28th, was postponed, with new dates not being provided yet; Beijing's Jingart also announced the cancellation of its third edition, originally scheduled to run from May 21st until May 24th at the Beijing Exhibition Center, just like the L.A. Art Book Fair, which were to be inaugurated on April 3 at the Geffen Contemporary space of L.A.'s Museum of Contemporary Art, through April 5; Art Paris, said to take place in Paris from April 2nd until April 5th, will now take place from May 29 to June 1, 2020. In New York, the inaugural edition of Paris Photo in association with AIPAD was also postponed, with new dates to be announced later.
Joining this worldwide list as of March 13 are Art Cologne, which was slated to run April 23–26, ArteBA in Buenos Aires, which was scheduled for April 16–19; the Dallas Art Fair, originally set to run April 16-19, will now take place October 1-4, and Art Brussels will now take place June 25-28.
TEFAF Maastricht Closes Early
After one of its exhibitors tested positive for coronavirus, the grand Dutch art fair TEFAF decided to close its doors four days before the official closing date due to outbreak. The announcement was sent to the participating galleries only hours after the news broke that on Monday, one of the gallerists who was present at the fair was diagnosed with COVID-19 on Monday, March 9. Instead of being on view through March 15, TEFAF Maastricht 2020 will close on March 11 at 7pm, following the decision made in consultation with the city of Maastricht, the health authorities and the fair's venue, the MECC Maastricht.
Nanne Dekking, Chairman of the board of trustees at TEFAF said:
Given the recent developments in the regions around Maastricht and increasing concerns, we no longer feel it is appropriate to continue as planned. We want to thank our exhibitors, visitors and staff for their trust and support in this unprecedented situation. The TEFAF community has always excelled in bringing the best art in the world to Maastricht, we are proud to have witnessed how professional and how united our TEFAF family stood during this fair and unprecedented circumstances.
The Art Newspaper also reports that at least 25 positive cases of coronavirus (Covid-19) (some have since been hospitalized, a number in intensive care) have emerged among exhibitors and visitors to this month's TEFAF Maastricht fair in the Netherlands. The organizers of the fair, which attracted 28,500 visitors, are now facing sharp criticism for allowing a major international event of nearly 300 exhibitors to go ahead as the virus spread across Europe.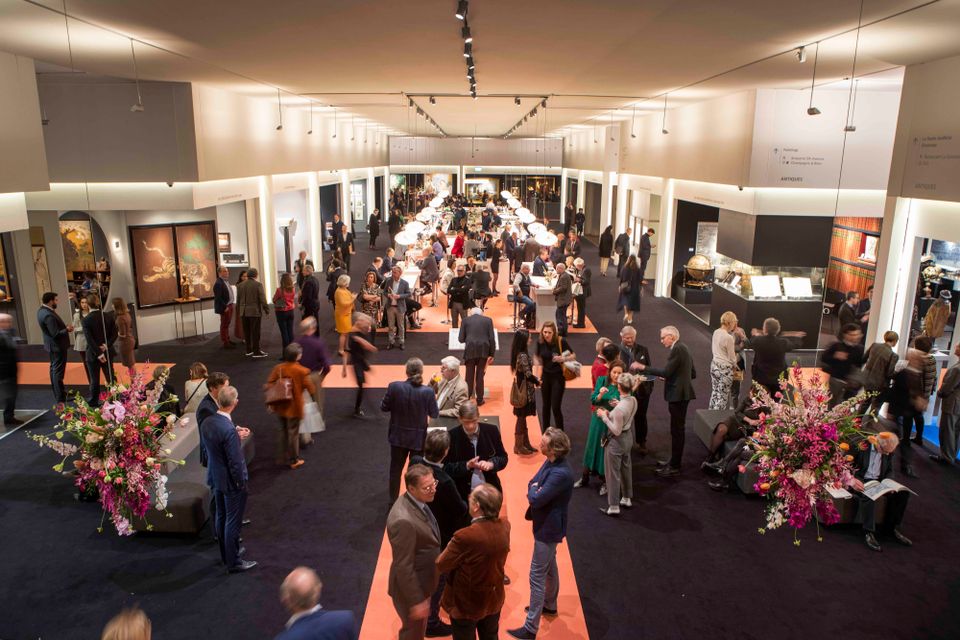 Venice Architecture Biennale Postponed
Venice Architecture Biennale, a two-yearly showcase for the most cutting-edge building around the world that was due to open on May 23rd, was delayed until August. A statement from the biennial said that that it will be postponed due to "the recent precautionary measures in the matter of mobility taken by the governments of a growing number of countries around the world, which will have a domino effect on the movement of people and works in coming weeks."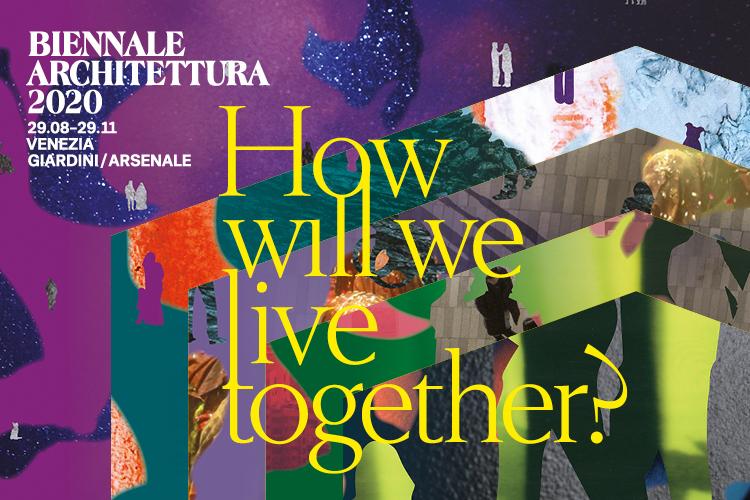 Featured image: Mona Lisa with a Coronavirus mask, image via Pixabay.