The Backdraft Exhibition
An online art store called whatsart gathered twelve artists and artist couples for a group exhibition under the name of The Backdraft Exhibition #1, the first edition of a show dedicated to graffiti, urban and contemporary art talents from all over Germany. In a three-day event, accompanying the artists are a selection of DJs, providing a soundtrack to the creation of street art. Whatsart is a project fordmed by young, motivate people who have a passion for street and urban art. Their online art store represents a platform for creatives, and it also offers a selection of limited art prints.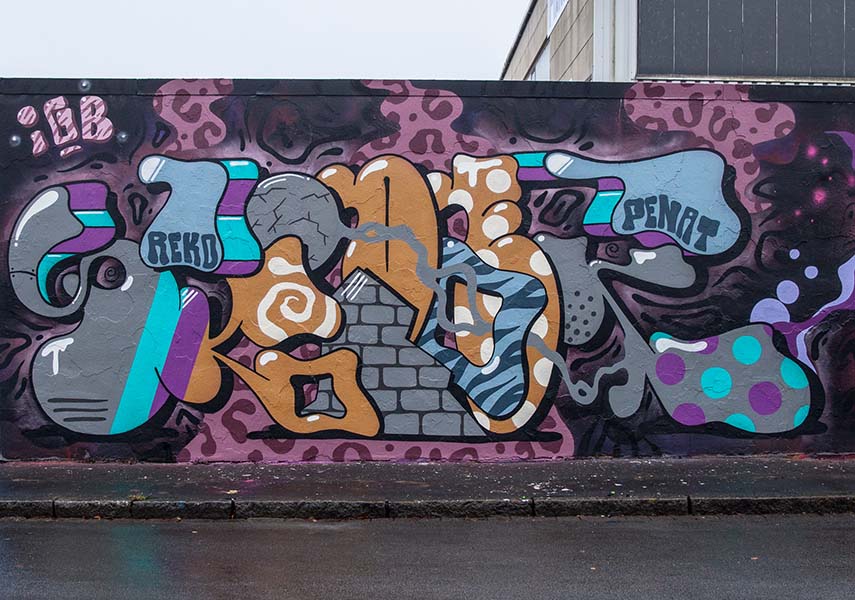 The Backdraft Exhibition #1 at Alte Feuerwache
In a show without a particular art style of theme, twelve artists show a wide and diverse range of talent and passion though a common connection – the love for urban contemporary art. Using different techniques, materials and visions, the artists have put on display their canvases, screen prints, mixed media collages, photographs and installations. On the second day of the event, that being Saturday March 28th, some of the exhibiting artists will design the walls of the courtyard at Alte Feuerwache, creating concept-graffiti, giving the visitors an opportunity to understand the art a bit better, beyond the common thinking that it is just an anonymous writings on the street. The Backdraft Exhibition is particularly interested in bringing art and art lovers together, as most of the artists will be present and available for any question related to their artistic work and projects.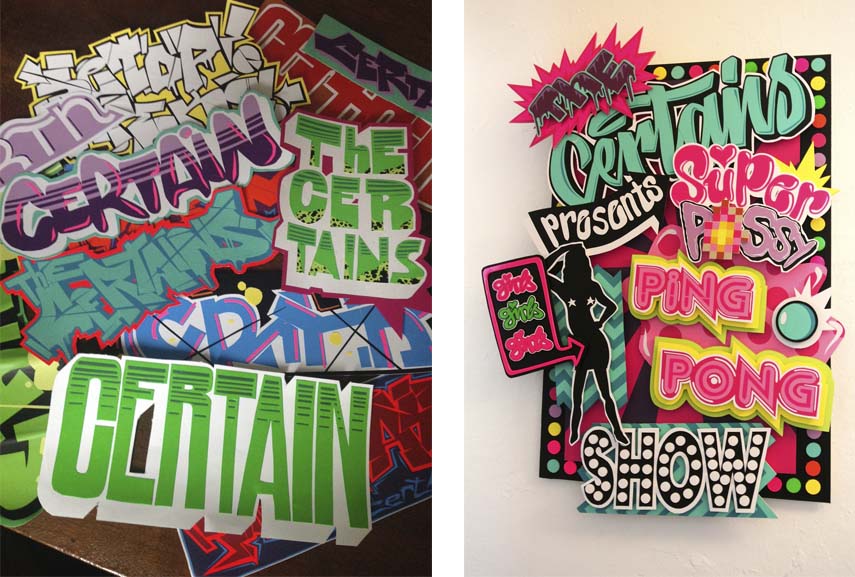 The Individual Participants
Making up The Backdraft Exhibition and event participants list is twelve German street artists and three DJs. Many of the artists come from mixed artistic backgrounds, such as Ole van Oepen, an architect and graffiti artist who successfully combines the two in his screen prints and hand-painted canvases. The Top Notch, aka David Hufschmidt, is a graphic designer and graffiti artist, just like Mr. Woodland; and they're masters in stylewriting and figures painting respectively. Another stylewriting artist is Semor (the Mad), whose work also incorporated geometric forms, and another figures fan is Qumi76, with his mixed media collages. Daniel Zorg, for example, is also a tattoo artist, a profession that came as an extension of his street artistry. The exhibition also presents unique paintings, screen prints and installations by David Radon, while The Katzengold team comes with the first book with 300 photographs of graffiti.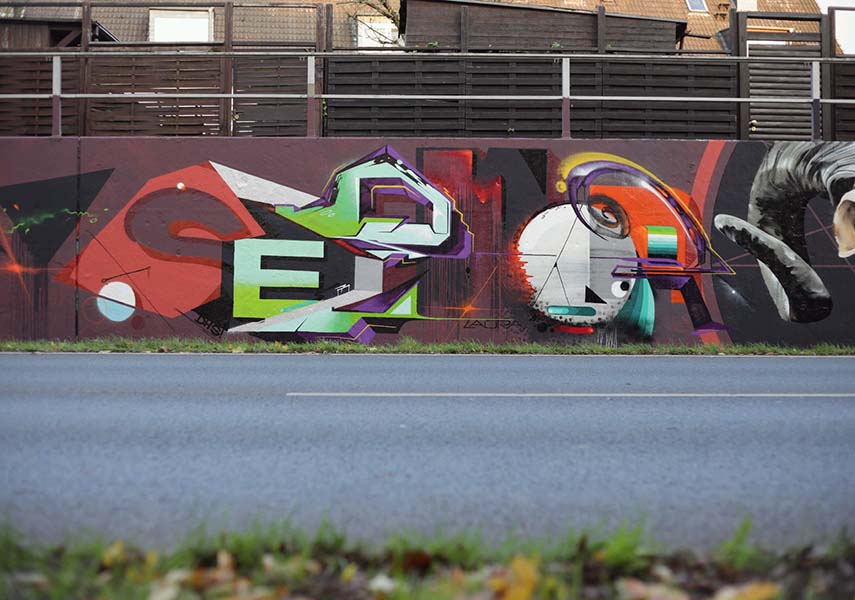 The Collectives
Coming to Alte Feuerwache as groups of artists are The Certains, an urban artists collective, which produces sarcastic hand-made stickers, vinyl collages and installations. For The Backdraft Exhibition, they teamed up with Tamer Jandali, whose artworks design hand-printed t-shirts. MAZI is a German-Greek duo, sometimes split into individual artists, working with graffiti, photography and painting. To complete the list, there are Skipper and Choko, an artistic duo whose art is characterized by writing, comic elements and graphic detail. Choko also works as freelance photographer, who will also document the The Backdraft Exhibition on camera this year.
Organized by whatsart, The Backdraft Exhibition will run through the weekend of March 27th – March 29th at Alte Feuerwache in Cologne, Germany.
Sign up for My Widewalls! We love street art just as much as you do.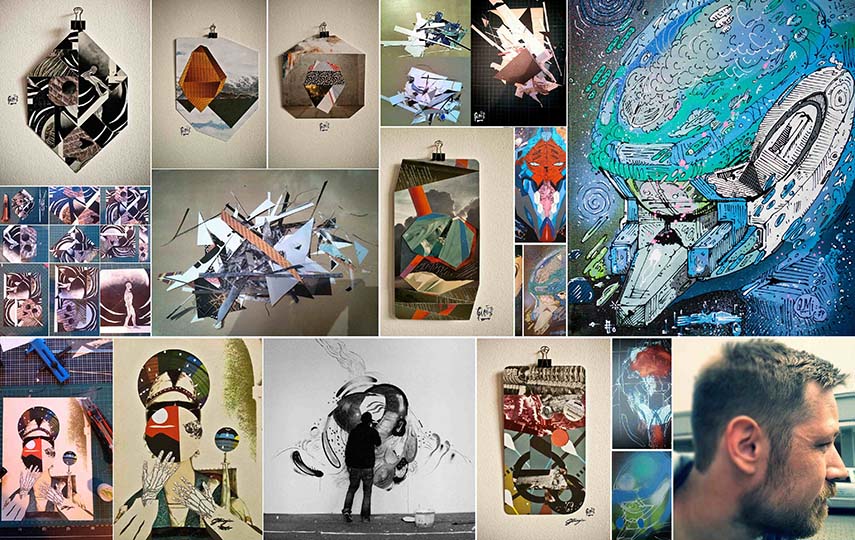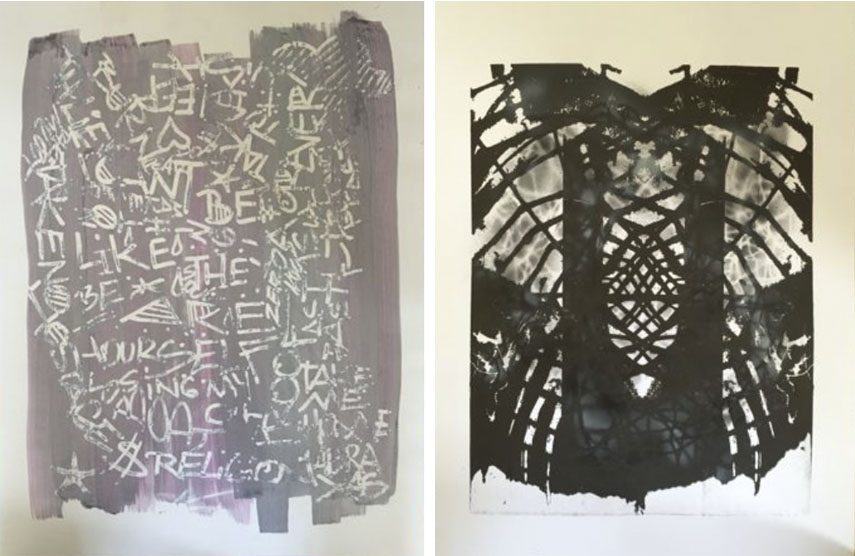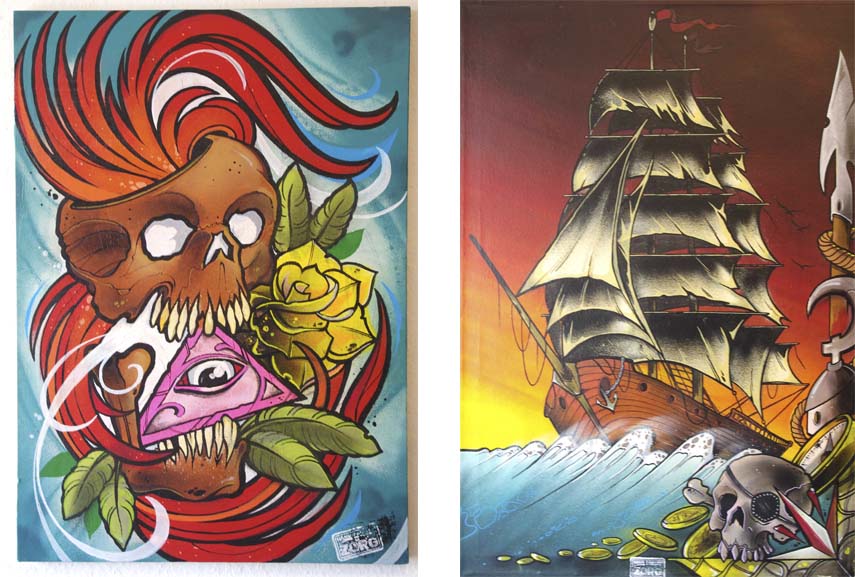 Slider contains images from Ole von Oepen, The Top Notch, Mazi and Katzengold's graffiti book. All images courtesy of whatsart
[mc4wp_form]