The Colour Sphere
The Colour Sphere is a new exhibition showing the work of four international female artists at Mini Galerie in Amsterdam, Holland. Each of the artists presented in The Colour Sphere work in the field of contemporary abstract art with the individual artists demonstrating a unique relationship with colour through the exhibition, inspired by the title of the classic book by German Romantic painter Philipp Otto Runge that celebrates the expressive potentiality of colour. Featuring the abstract creations of Maya Hayuk, Nuria Mora, Anna Taratiel and Clélia Zida, The Colour Sphere showcases each artist's love of colour, pattern and composition.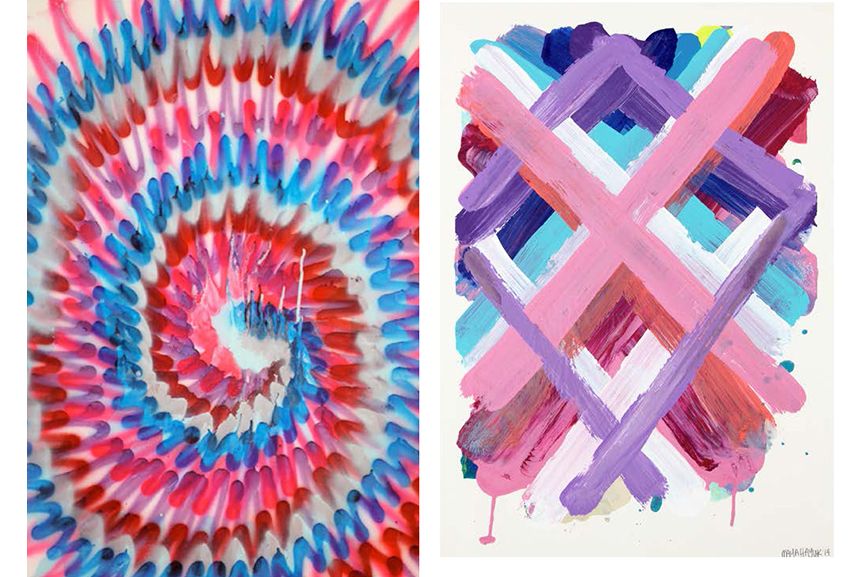 Maya Hayuk
Brooklyn based artist Maya Hayuk is best known for her large scale murals that incorporate bold geometric designs influenced by mandalas, Ukrainian traditional crafts, airbrushed manicures, pop culture and the Mexican muralist movement. Mural painting is split with studio time where Maya Hayuk has an ongoing pursuit of the psychedelic experience in visual form, with her vibrant use of colours and geometric structures with which she mixes visual information from her immediate surroundings. Hayuk has also collaborated with a number of other artist and musicians for projects including Rye Rye/M.I.A, The Akron Family, TV on the Radio, The Flaming Lips, Devendra Banhardt, Seun Kuti, Prefuse 73, Awesome Color, Oakley Hall, Home, Animal Collective, Dan Deacon, Bonnie Prince Billy and The Beastie Boys, amongst others.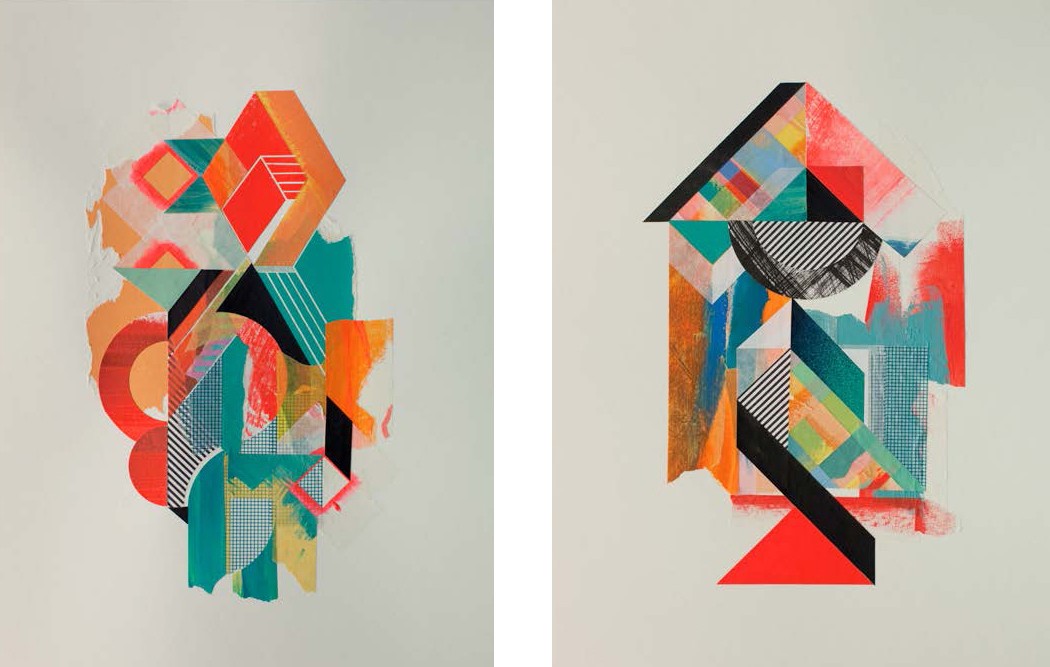 Anna Taratiel
Anna Taratiel, who previously worked under the name Ovni, is a Spanish born but now Amsterdam based artist whose graphic design background has informed her artistic practice with strong geometric compositions that she uses in both studio and street situations. Anna Taratiel is happy to use any materials in her artistic processes, including assemblages made of found materials while her latest paintings on canvas have incorporated the use of tape to add another layer to the maze of geometric compositions, while her outdoor murals are made up of bold geometric designs. The artist aims to create unreal places that are inspired by our reality that manage to transport the viewer to another place.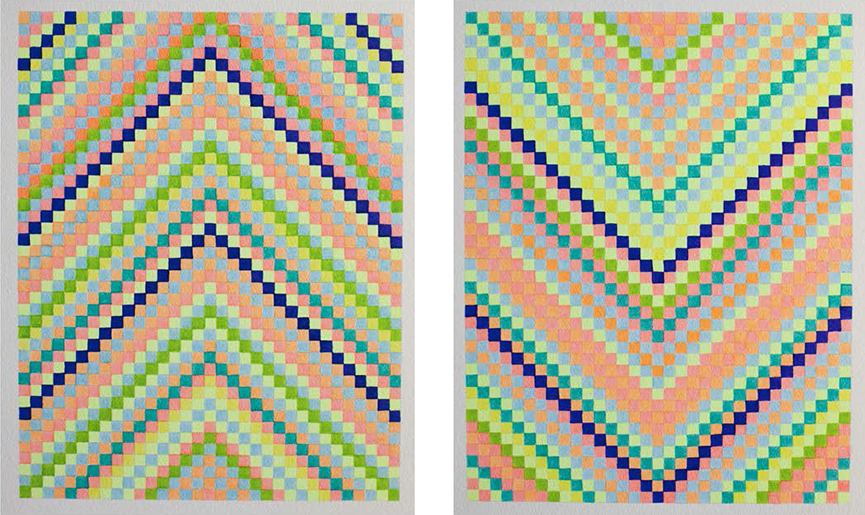 Clélia Zida
Working from Amsterdam, Clélia Zida has a background in textiles, film making and hand lettering. Taking inspiration from repetitive structures, geometrical forms, mechanical gestures and constructivist abstraction, Zida refers to the 1960s abstract painting schools such as colour field and post painterly abstraction. Her latest works of geometrical drawings are taken from pattern making in fabric use and transferring the results to a grid drawing with each grid being made up of 29,580 1cm squares that are hand coloured given the impression of the pieces being a print at first glance due to the identical nature of the grids but closer inspection reveals they are hand crafted, making us think about the idea of manufacturing and reproduction.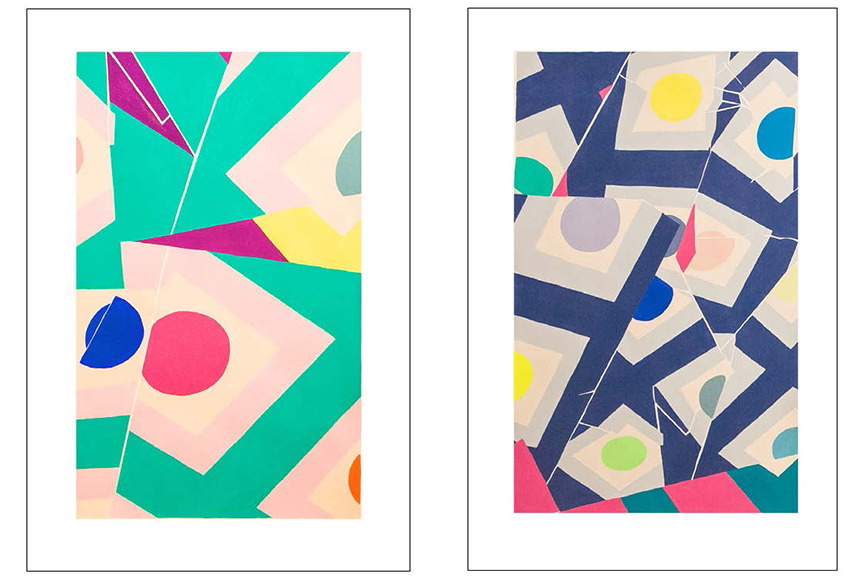 Nuria Mora
Nuria Mora has become known for her urban interventions around Madrid and further afield, her bold geometric designs breathing life into old buildings, using the shapes and the textures of the dilapidated buildings to inspire the designs. She also creates wonderful flowing floral designs and 3D origami constructions that she places in bus stops and on public advert spaces. The aim of Nuria Mora is to create work that reasserts aesthetic values and to make us revaluate the space around us. The works on paper and canvas to be seen in The Colour Sphere carry the same intense style of strong shapes and bold colour.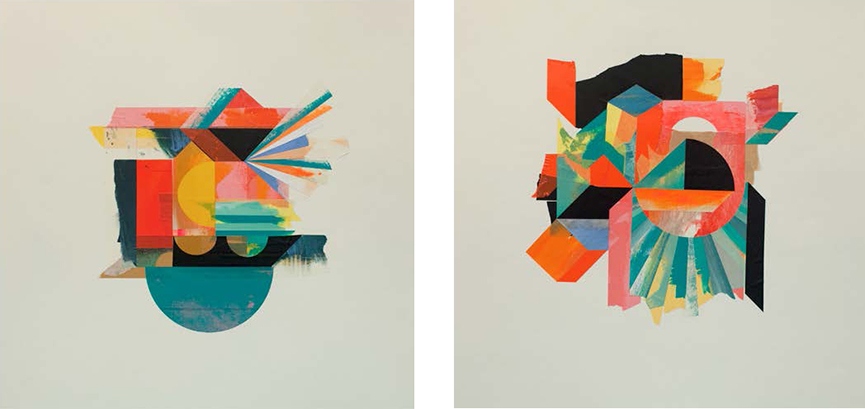 Colour Sphere
The exhibition The Colour Sphere can be viewed at Mini Galerie in Amsterdam between 20th December 2014 and 7th February 2015. A catalogue of the exhibition is available for downloading and viewing via the website.
For all the latest news on current exhibitions sign up to My Widewalls today!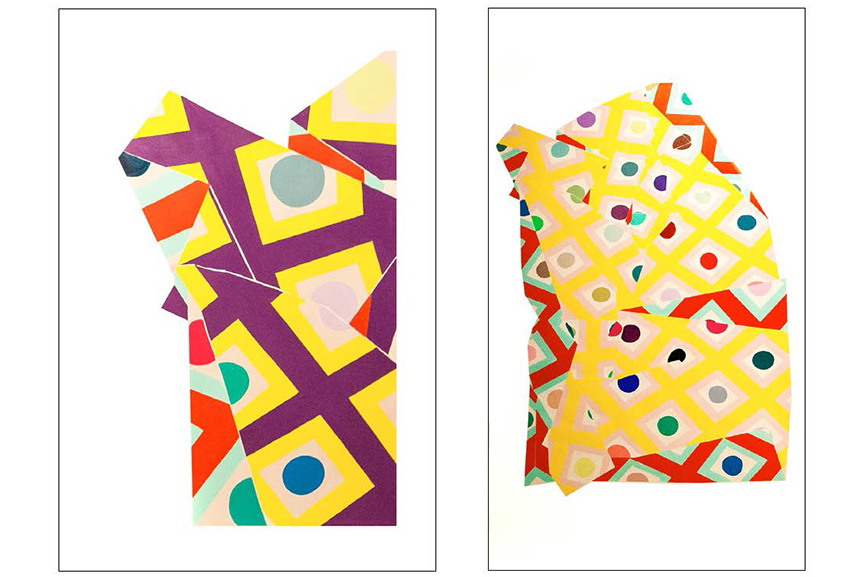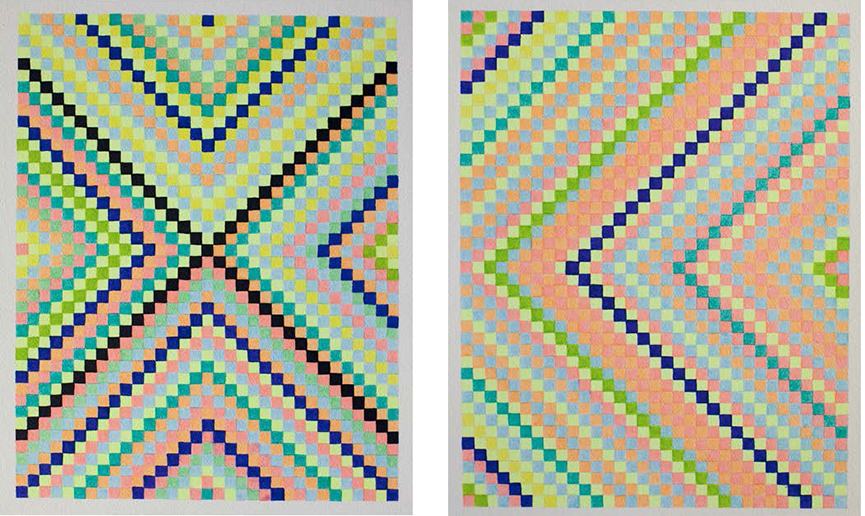 Photos courtesy of Mini Galerie.
[mc4wp_form]