The Jaunt x Remed Unite in an Amazing Travel Art Project
Those of us who like to travel often wish we could combine our work with seeing the world. For artists, this might just be a dream come true, thanks to a Dutchman going by the name of Jeroen Smeets and his inspiring travel art project called The Jaunt. This young journey planner and art curator is the mastermind behind a remarkable initiative that sends artists to the destinations of their choice and gives them an opportunity to create – and sell – the artworks they produce as the result of their trip. And so, Jeroen Smeets managed to combine "the two best things in life" in order to encourage creativity, progress and a new way of buying artwork.
In accordance with The Jaunt, the participants of this remarkable travel art project choose a place they've never been before, anywhere on our planet. While there, the artists keep a sort of a diary/blog and document their stay and impressions. Once they come back, they create artworks inspired by what they experienced, which are then turned into hand-made limited edition screen prints, personally signed and numbered by their creator and put on sale at an affordable price. What's interesting about this whole idea is that, in order to finance each trip individually, The Jaunt and its travel artists offer these artworks at sight unseen – before they've actually made and prior to the trip. The interested buyers can find out about the artist and the destination, but the actual visual outcome of the adventure is yet to be seen. In such intriguing atmosphere, Jeroen Smeets and his unique travel art project have proved themselves to be definitely worthy of our patience and trust, as the initiative has been going strong for three years and counting.
About The Jaunt and their Art Travels
Creating The Jaunt Art
So far, a total of 24 international artists have done their own travels for The Jaunt project, creating an impressive archive of high-quality prints. The first ten trips are now also available in form of The Jaunt Book, which serves as a collection of stories, drawings, snapshots and keepsakes made by the participants during their jaunts, as well as interviews and insights into the creative process behind it all. The latest talented creative to join this versatile line-up is the French street artist Remed, who will visit La Gomera, one of the less-known parts of the Canary Islands. You can "reserve" your Remed limited edition screen print and support his creative feat as we speak, as the artist will reside on La Gomera between June 16 and 22, 2016.
We talked to Jeroen Smeets about the way his beautiful idea came to be, and we also asked Remed about his preparations for the exciting trip ahead. Scroll down!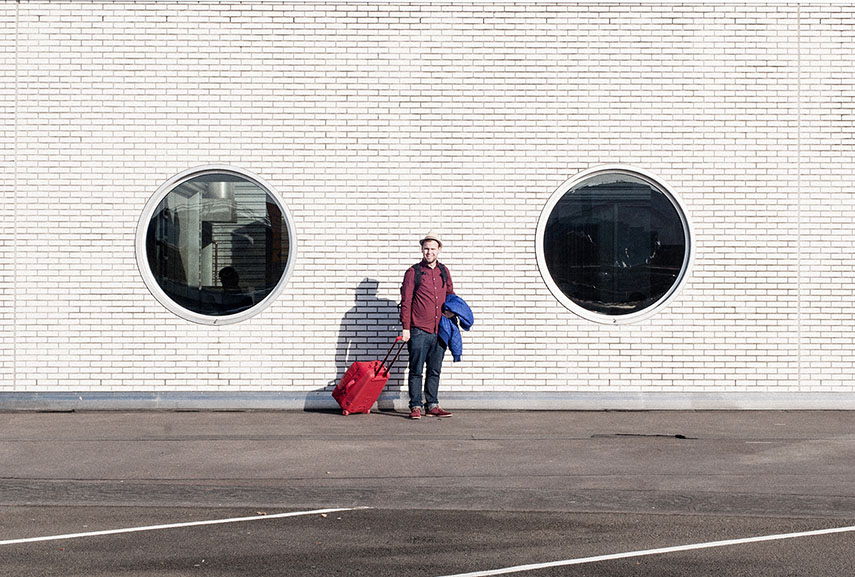 Jeroen Smeets – Qua Patte Orbis – As Far As The World Extends
Widewalls: As The Jaunt grows as a project, we can say that the world really is your artists' oyster. While choosing the destination is a decision jointly made, how do you choose the artists?
Jeroen Smeets: With the artists it is a lot about the creative energy to me. I'm trying to keep a red thread throughout all of the artists sharing the same kind of creative energy, while at the same time keeping a variation in styles. But to be honest, it is actually more complicated than I thought to find artists, because there are so much more variables that I keep in mind while selecting artists for this project. How we get to pick the destination with the artists varies from time to time. Sometimes I contact an artist and propose a destination which I think is really interesting and matches with the artist. Other times I contact an artist and just ask them what top 5 destinations are on their bucket list, and we try and find a destination from that list.
Widewalls: Have you thought about perhaps sending the participants to random destinations, which would not be revealed to them until the last moment? Or would that be logistically impossible?
JS: This is actually an amazing idea. It had not crossed my mind yet, but now my mind is already figuring out how to make this happen. I hope you don't mind if we're going to be running with this. It's a great idea that adds yet another layer of excitement to the project.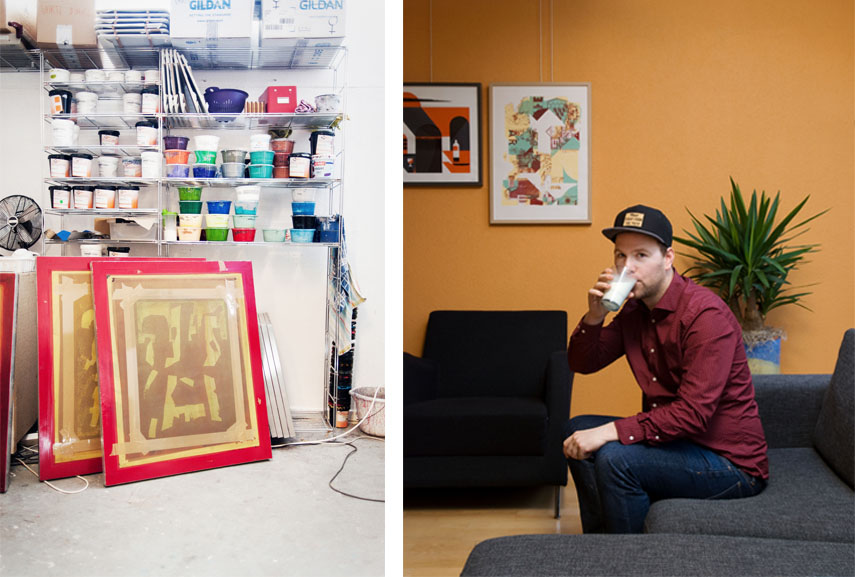 To Print an Artistic Experience
Widewalls: The artworks that are to be produced during the trips are made available online beforehand so that they could afford the jaunt that will inspire them. That's a lot of trust for both you and the buyers! Why do you think this worked out so well?
JS: I think it works out so well because there is a new synergy between artists and collectors, where all of a sudden the collectors are very much a part and aware of the creative process. The moment when the collectors receive their artworks also brings a new synergy, because here is this artwork where you have already invested in with your money and your time. It brings them a better understanding of why the artist made this artwork, even before seeing it.
Widewalls: The prints are a crucial part of this whole adventure. The artists come from all around the world, but all the artworks come from one particular place in The Netherlands, where the soul of The Jaunt is based. How do you make this happen? Why are they worth our while?
JS: I thought it was important to have one place to produce our prints to ensure the quality of the process and the product. We work together with Joris Diks in Utrecht, The Netherlands. He is our master printer and an indispensable part of our project. People are buying a print blind, so they need to know that our product is of the highest quality and consistently so. Joris always comes through. This year we have also started working with a second printer in the US. Here we work together with Elizabeth Kovach out of Chicago, and she will be printing most to all of our prints from US-based artists.

Widewalls: Was there a particular trip that produced the most interesting visual results so far?
JS: To me, all of the trips are interesting. Not only because of the visual result, but even more so because of the creative process leading up to the visual result. One of my favorite trips might be the trip of David Shillinglaw to Sjællands Odde in Denmark. David stayed at my Danish family's summer house and it has actually been the only trip where I have joined the artist on their trip. It was special to share that moment and be an even closer witness of the creative process.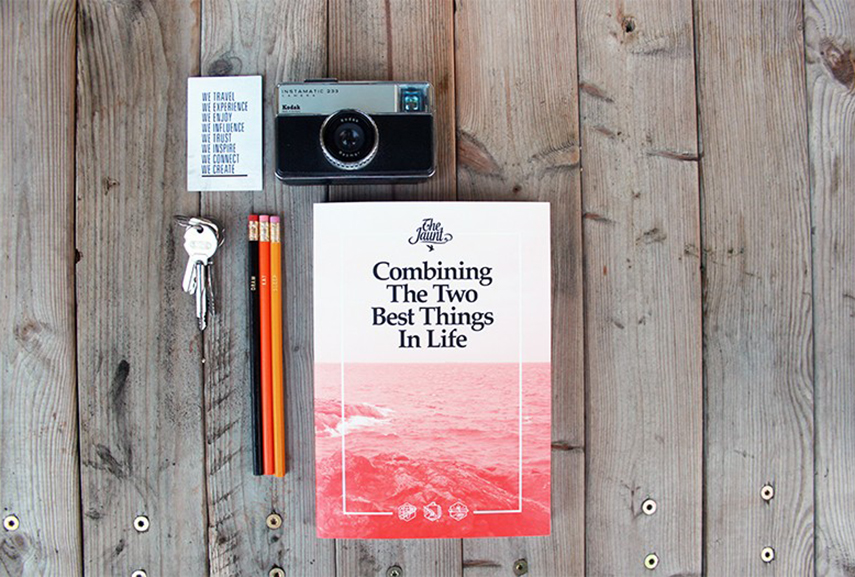 The Jaunt – The Book of Travel Art Project

Widewalls: What can you tell us about the first book of travels? What does it consist of?
JS: We published our first book after we had sent out 10 artists on their travels. It bundles all of the trips and shares the stories of the artists and their creative process. There are photos from the trips, sketches and of course the end results. It really covers the whole span of our project and gives an even better understanding of the project.

Widewalls: Will there be more editions of the book, as the project carries on?
JS: That's the goal. The first book was self-published and now we are exploring the options of either working together with another publisher or publishing a second book by ourselves again.
Widewalls: What about the future trips? Can you reveal upcoming artists and destinations?
JS: I don't want to reveal any of our artists yet, but this year we will still be traveling to Haifa (Israel) and Tallinn (Estonia), amongst other destinations. The best way to keep up to date is to follow us on Facebook or Instagram and/or subscribe to our newsletter.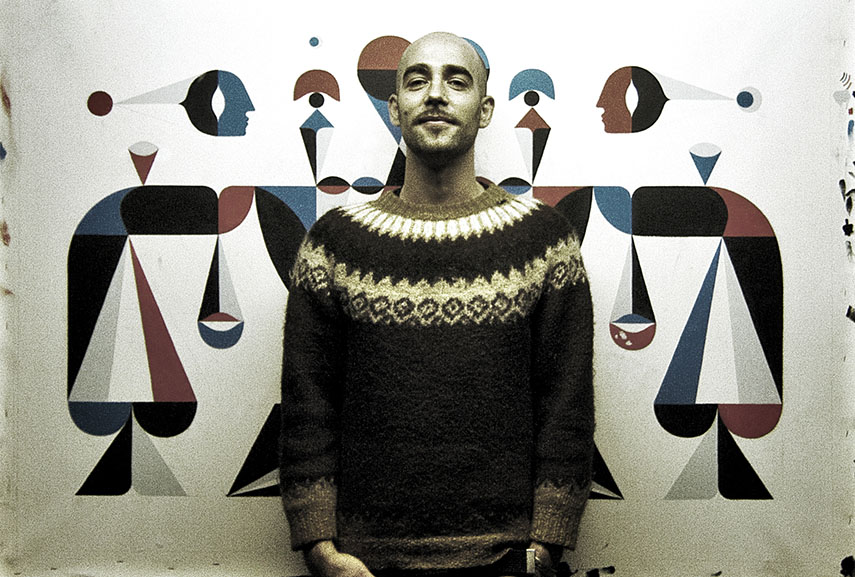 Remed – Embarking on his Jaunt
Widewalls: How did the collaboration between you and The Jaunt project come to be?
Remed: Very simply actually. I guess they somehow found my work and felt it. So they sent me an email to offer me a collaboration.
Widewalls: I imagine this is the first time you're doing such an exciting thing?
Remed: I am very happy they offer me inspiration. It's great when someone offers you a great condition to create. A travel is a blessing. It's awesome when you can actually travel physically somewhere before traveling in your mind and finally let your hand travel on the paper, telling consciously or not, some of the stories heard in the journey.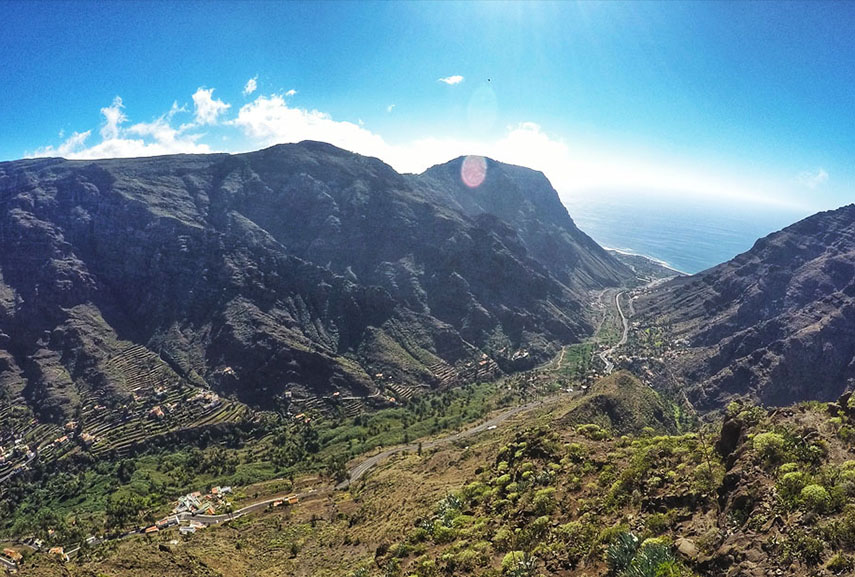 A Trip to the Canary Islands
Widewalls: What was it that inspired you to choose Canary Island and, in particular, La Gomera?
Remed: When I was offered to travel anywhere I wanted, I thought I would go to places I couldn't go by myself. My interest in traveling is to travel in time and not only space. I like to seek the earliest point of view the human had on the universe. I want to search to learn what the early understanding of life was. So I wanted to meet an aboriginal tribe, or to see original rock painted or engraved rock paintings. But unfortunately, these places seemed impossible to reach for logistical or political reasons. I thought about another way to be able to travel in time and space. Stars, planets, and galaxies came to my mind. I'm in relation with the Thamazight culture for quite a long time now, and I know the timeless nomads use to live there, on those islands. The flag of Canary Islands actually hold the last letter of berbere alphabet, the Amazigh, also know as the symbol of the freeman, touching both the earth and the sky.
Widewalls: People have already bought the work you will produce once you come back. Does this create a certain kind of pressure?
Remed: Not at all. It's rather the opposite because I have time on my side. My aim is never to sell, but it's great if I do though. I always do my best when creating, whatever the purpose is. However, it feels great to know people do trust in your art. I am very happy someone believes I will have a beautiful experience on my trip. I guess they feel I'll get information, emotions, visions, songs and rhymes of shapes and colors. And that gonna fill myself with the desire of expressing what I experimented. The place seems to be marvelous, "beauty full". And I will rhyme my best reminding Gomera's harmony.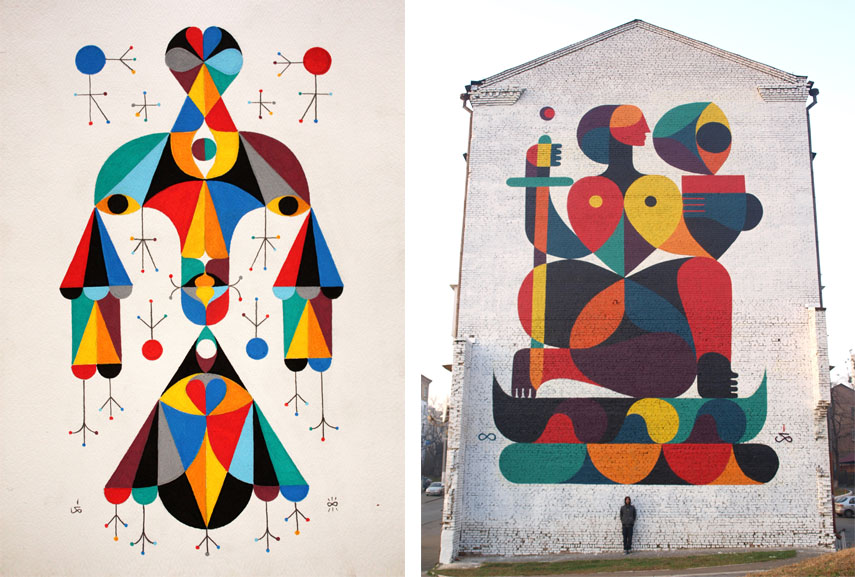 Looking for Inspiration
Widewalls: Do you have an idea of how the island will influence you and your creativity? What kind of materials will you be bringing with you?
Remed: I don't like to expect too much of what I do not know yet. But I feel I'll be fed by nature and the horizon, contrasts of altitudes, I'll see the liquid ocean shocking on the massive solid rocks, and I will be able to look at the stars and planets. Hopefully, the wind brings me something that I'll be available to receive. Then, I'll be able to give it back through art. My luggage will be small, I would bring the basic needs and one book to read, one notebook or paper sheets, a 4B pencil and a rubber. Maybe some gouache. I'll bring the least to find the most.
Widewalls: How would you recommend The Jaunt to fellow artists?
Remed: Well, I haven't really started the journey yet, but I can say that The Jaunt has a good approach to art. They can help one to travel and that's some of the best experience in life. Then you can learn and create something relevant out of it.
The prints by artists like Evan Hecox, Scott Albrecht, David Shillinglaw, Tim Biskup, Amanda Marie and others, created during previous trips, can be found in the extensive archive of The Jaunt!
All images courtesy Remed and The Jaunt.
Follow These Galleries
Marrakesh, Morocco

Brussels, Belgium