The L.I.S.A. Project
Being on the art map for nearly two years, the L.I.S.A Project NYC has been bringing beautiful street art on Manhattan's small neighbourhood Little Italy and spreading the idea of promoting street art, as well as the importance of making your community better. It all started in 2012, when Wayne Rada, L.I.S.A. Project NYC founder and curator, wanted to expand the reach of the New York Comedy Festival he managed through humorous art. At the same time, Rada was informed that Tristan Eaton's plans to paint a mural at the Most Precious Blood Church were cancelled, so Rada, thinking in a true manager way, immediately thought of the unutilized walls in Little Italy.  He met Ralph Tramontana, in whom he saw a willing partner to help implement the idea, and the deal was made. This is how the L.I.S.A. Project came about. Some of the first murals painted included Ron English's "Temper Tot" that caused a lot of controversy since it was made only days before Hurricane Sandy and Gilf!'s "Oh Yeah," which still remain today. After the success with Ron's mural, more and more people got to know about the project, and last month they finished 17 more murals by different artists.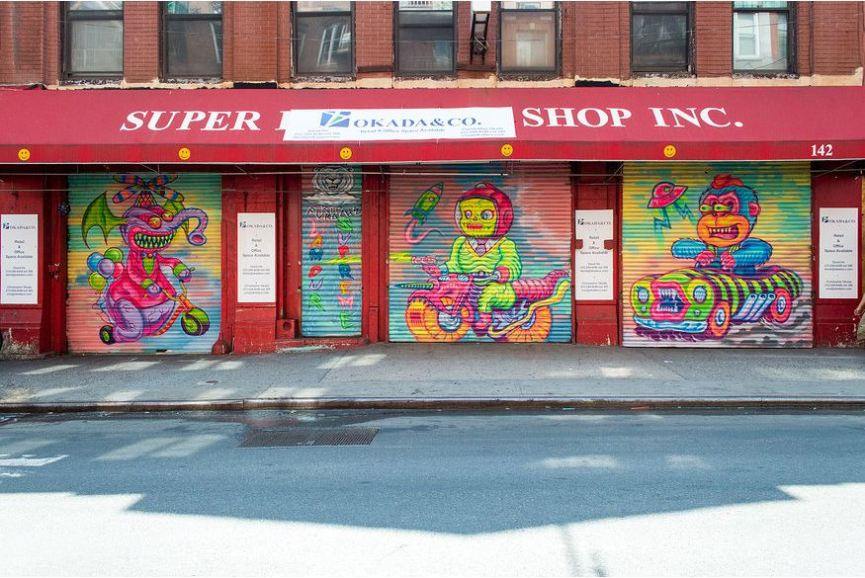 Murals That Represent District's History
Even though murals are created by artists with different styles, techniques and backgrounds, Rada emphasizes the importance of symbolism of the district where works are done in, and the history and culture behind it. This is why Easton's mural "Audrey Hepburn" directly outside Caffe Roma might be surprising, but Rada explains it with the iconic status of the actress: 'She's such a classic New York character and Caffe Roma has been here for so long, so I thought it was a great match'.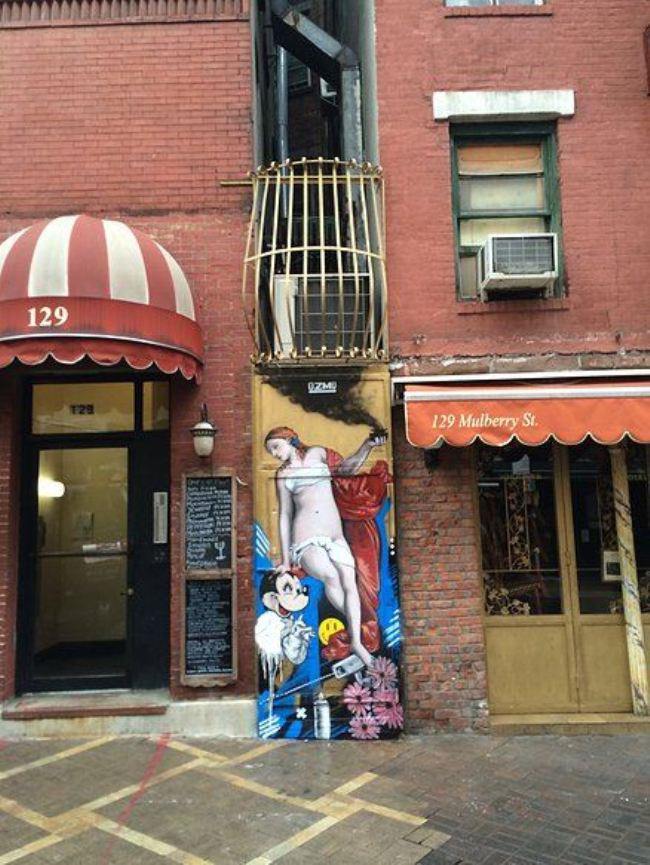 Liberty Mural
This year, 17 artists were involved in the mission of making the Little Italy district more beautiful and appealing – Solus, Queen Andrea, Anthony Lister, Lamour Supreme, CRASH, Mirf, Ozmo and many others. Tristan Eaton's 'Liberty Mural' (video), caught the attention of the neighbours and visitors of the district as its size and quality strikes even the ones who are not into this kind of art. Eaton himself already planned to paint this wall two years ago, but due to a scandal that occurred (the theme of the mural was misinterpreted as a satanic) it didn't happen – 'When guys from the LISA Project called me, I wanted to do something iconic for New York, and this street is one of the most traffic tourist blocks in all Manhattan, so I wanted something that on the first glimpse would take it as a powerful image that would represent NYC, but then on a more personal level, I wanted to add some layers to it that were a little bit more of my perception of America and the American dream'.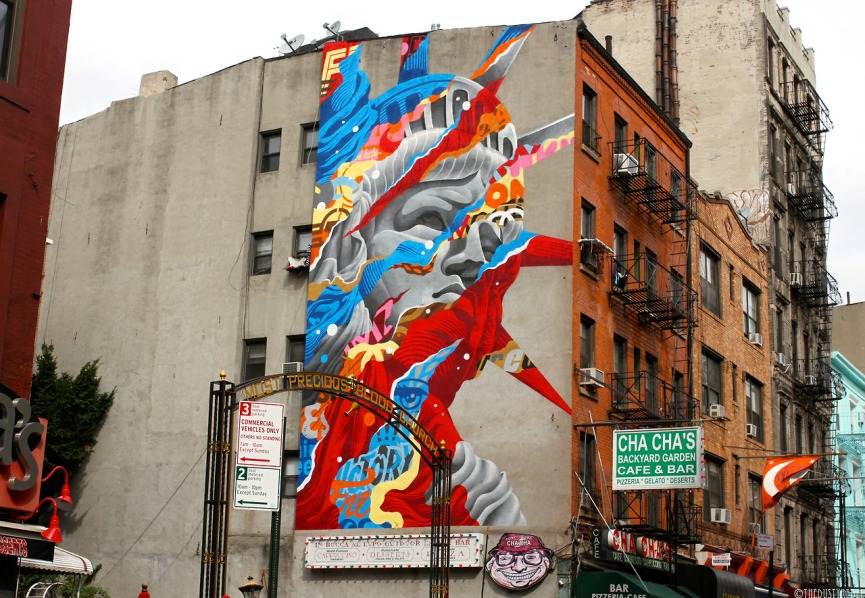 Future Plans
When started, The L.I.S.A. Project covered only a few blocks in Little Italy, while now they have walls farther north and in the East Village. The plan is to continue to expand even more. Another exciting thing on the LISA schedule is the upcoming mural collaboration with The Museum of the City of New York and working on next year's Lower Manhattan International Arts Festival, which will happen in June 2015.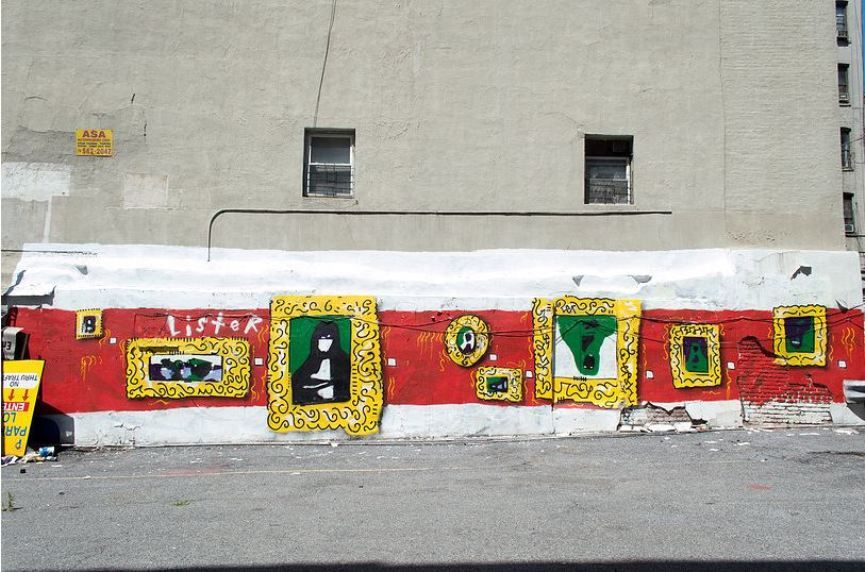 [mc4wp_form]