Art of Alexandra Rubinstein - The Power of Carnal Ecstasy
A few weeks back we wrote about ecstasy in erotica, while discussing the art of Laura Krifka. As we said in that article, one of the greatest ecstatic moments can be achieved during sexual intercourse or sexual fantasies, although ecstasy as a feeling or experience is not inherently about sex. However, in erotic art, the moments in which figures are experiencing ecstasy (or any similar pleasant feeling) are represented within the context of sexual intercourse or nudity. Amazing Brooklyn-based artist Alexandra Rubinstein is exploring these moments of pleasant ecstasy within the erotic context. Usually creating paintings and drawings, Rubinstein explores pornography and fantasy through a female lens. Still, it's important to notice – her figures are not only female, but male as well, although the central theme of her paintings is usually female's sexual satisfaction.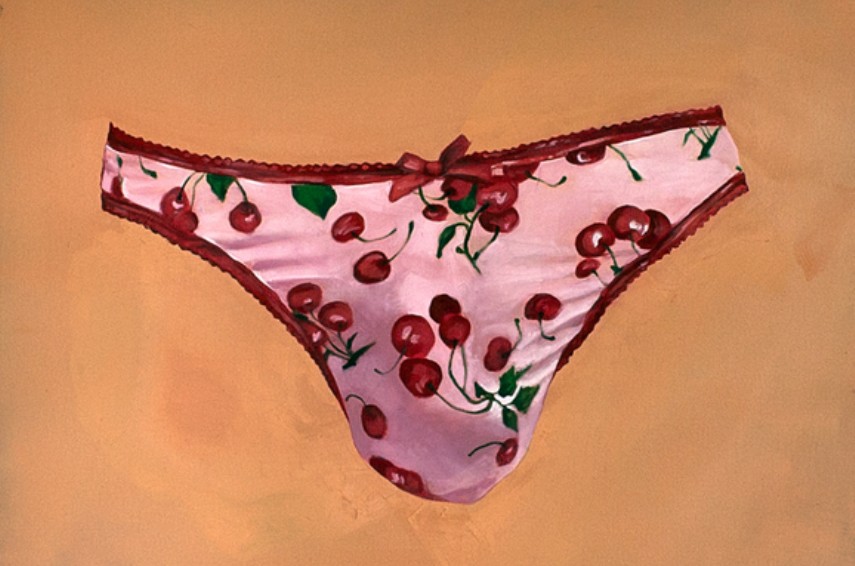 Celebrating Cunnilingus
Cunnilingus is one of the most represented erotic scenes in the works by Alexandra Rubinstein. In her series of works entitled Celebrity Cunnilingus (2014- ), the artist depicts popular heartthrobs and other famous men performing cunnilingus (i.e. David Beckham or Bred Pitt). Similarly, Men Eating Pussy (2014- ) series is consisted of paintings of stills from vintage pornography of men orally satisfying women. These paintings are quite powerful and realistic, no matter how provocative they might be to some viewers. And in many of these paintings, female figures are passing through extraordinary and altered-state-of-consciousness moments – through ecstasy provoked by sexual excitement (you can also check out the work by Frederic Barzilay and Lee Friedlander).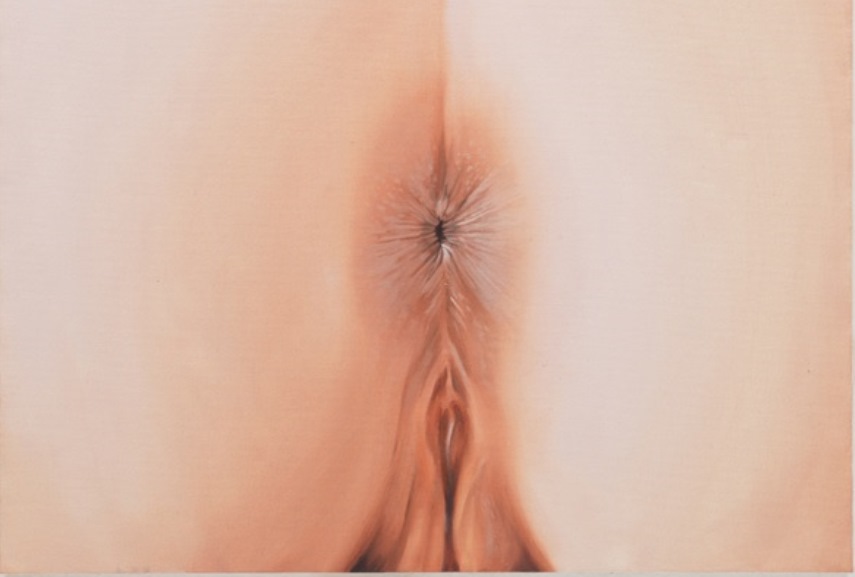 Looking for Good Sex
In aesthetical terms, the works by Alexandra Rubinstein are truly wonderful. During the day, she works for a fashion photographer assisting in post-production, and she paints whenever she is free. She was born in Russia, but moved to the United States in 1997. Another beautiful series of paintings by this great artist is Looking for Mr.Goodsex (2013 – ), which is comprised of paintings of un-cropped stills taken from vintage porn films made during the Golden Age of Porn that was launched with the notorious "Deep Throat". Once again, these paintings are characterized by strong emotions, with figures faces expressing a state of high ecstasy. With quite realistic approach, the women from this series are showing honest emotions – even vulnerability.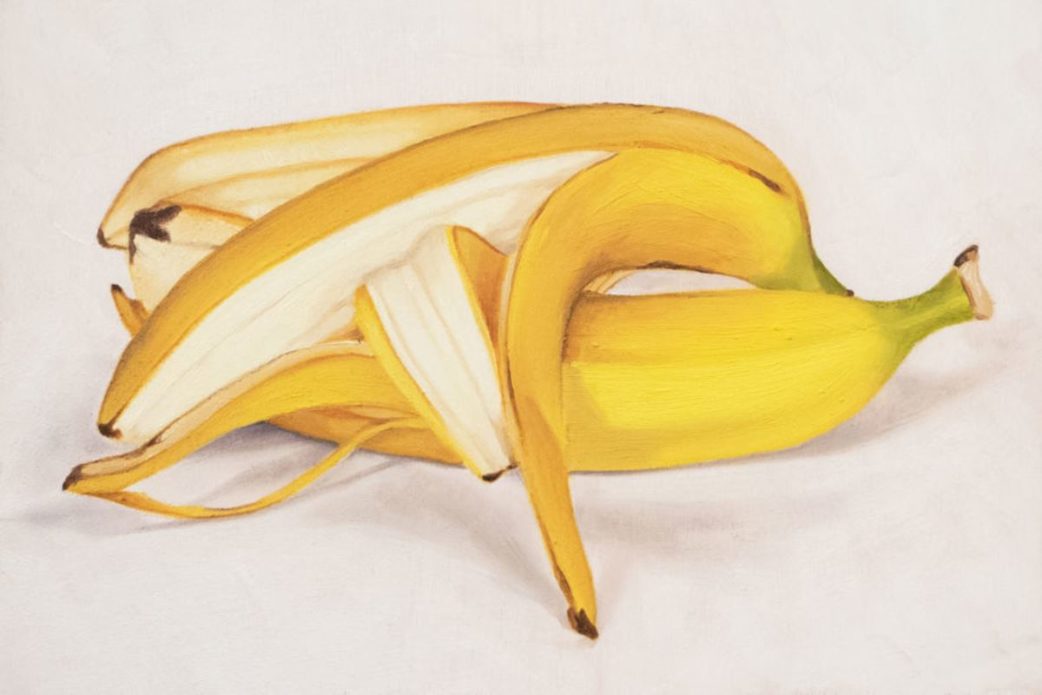 Symbolism in the Erotic Art of Alexandra Rubinstein
Apart from paintings that realistically represent human figures in erotic situations, Alexandra Rubinstein is also creating beautiful paintings, full of symbolism, and they are also connected with erotica. For example, Forbidden Fruit (2013- ) series is full of paintings depicting bananas (symbolizing penis), or pairs of apples or lemons (symbolizing women's breasts). Also, there is a quite interesting series entitled Dickheads, from 2012, where the artist produced a series of portraits based on the tips of phallic vibrators.For more erotic art, be sure to sign up for My Widewalls! It's free of charge!
Featured Image: Alexandra Rubinstein – Looking for Mr.Goodsex , detail
Images in Slider:
Alexandra Rubinstein – Head Study 2 , detail
Images courtesy of www.alexandrarubinstein.com and www.juxtapoz.com. They are used for illustrative purposes only.