The Timeline of Underdog street art
We've written about The Underdogs platform on several occasions already; the new murals by Vhils and Pixelpancho, How and Nosm or Crycle in Lisbon; the print releases of Interesni Kazki, Vhils and Pixelpancho; and the announcement of The Underdog group exhibition Timeline. Exactly from this group we now finally have some pictures to show you. Photographers Manuel Bello and Alexander Silva, that have been documenting the entire street art created under The Underdog umbrella, have now released several pictures from the highlight street art exhibition in Lisbon, Portugal. The artwork showcased is by street artist: Cyrcle, How and Nosm, Vhils, Pixelpancho, Interesni Kazki and Maismenos.
Pictures from Timeline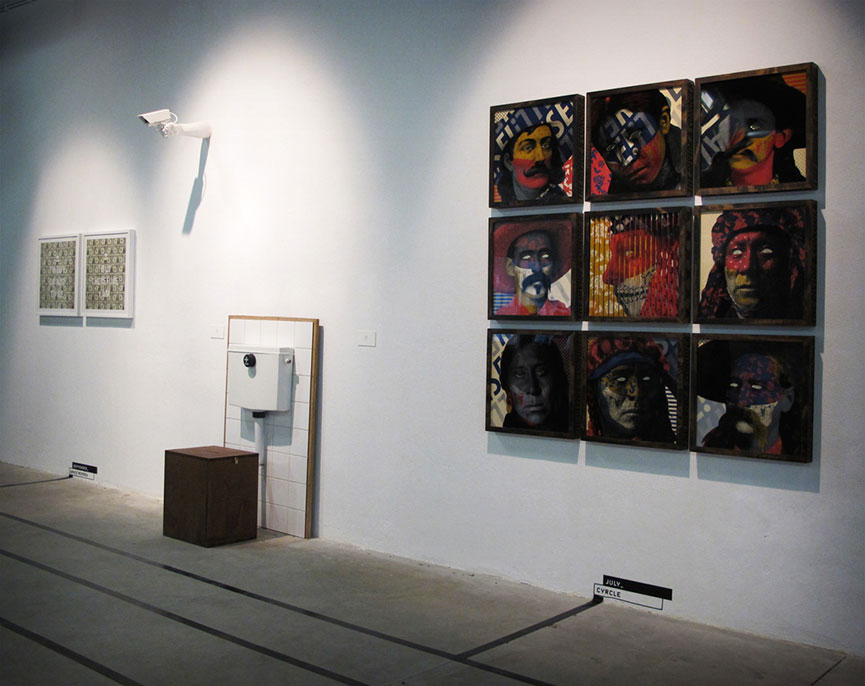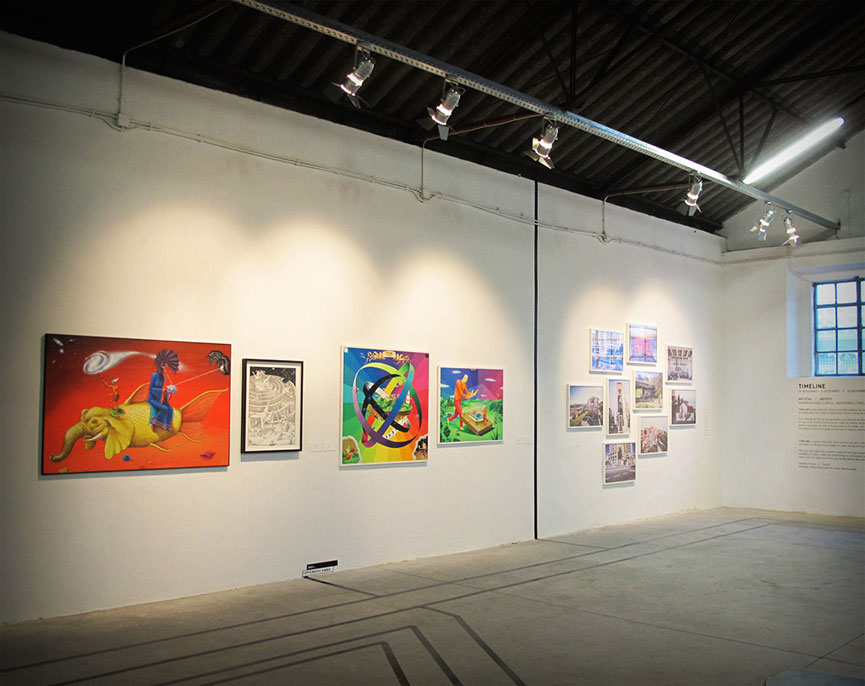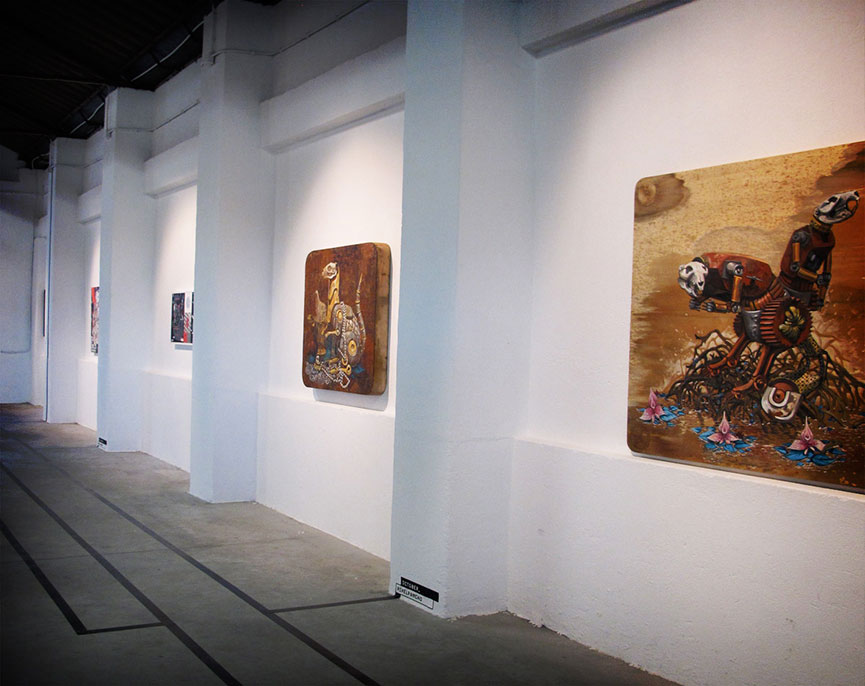 Timeline exhibition
Timeline is a group show that takes stock of the work created by the artists invited to visit and work in Lisbon over the past year as part of the program of exhibitions and street art interventions organized by the Underdogs platform.

The street art exhibition features a selection of original artwork produced by each street artist or collective following their short artist residency in Lisbon, while also taking a look at the various public urban art interventions created by them in the city during 2013, along with the exclusive screen print work they produced for the Underdogs.
Both the urban artworks created in the public space and those presented at the Underdogs Gallery shows have aimed at contributing towards promoting the work of each artist while also blurring the boundaries between studio art and street art and bridging the gap between different locations, concepts, and publics.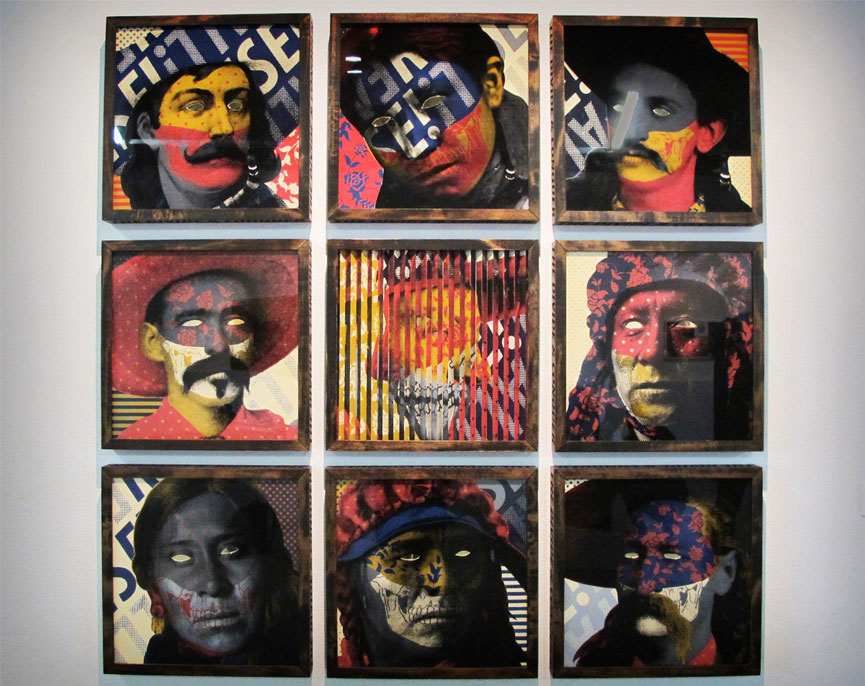 The Underdogs – Background
Underdogs is an international working platform based in Lisbon, Portugal that aims at creating space within the contemporary urban art scene for street artists connected with the new languages of urban visual culture. Its purpose is to reflect with precision what we see as an important segment of contemporary urban visual and graphic street art culture by fostering the establishment of connections, partnerships and collaborative efforts between street artists, cultural agents and venues, while helping to bridge the gap between these and the public.
Pictures retrieved from: Arrested Motion