The Widewalls Collection – BEST | EVER
The Widewalls Collection presents two paintings by two artists that work as one: BEST | EVER. The British duo has the talent of combining photorealistic painting with the raw graffiti craft. The pieces we bought in 2009 and 10 are different in color composition, depth, spacing, use of canvas space and so on. Despite all their differences the BEST | EVER style is unmistakable. The paintings harmonize together, something we didn't expect when the darker painting arrived in 2010. The originals are 121cm high and 76cm wide. An untypical format for canvas (custom frame) maybe it is their rarity that binds them: The dark and the light.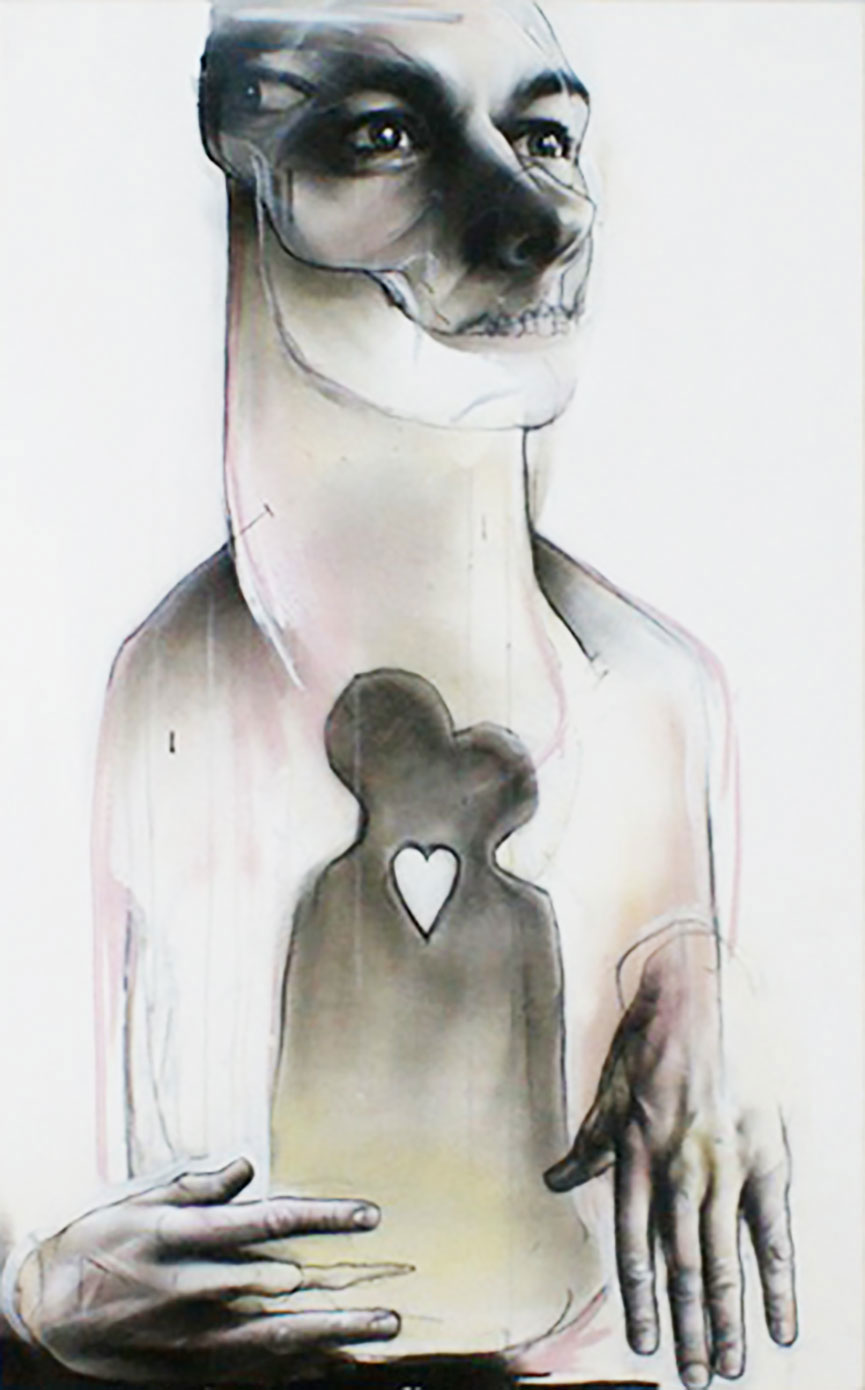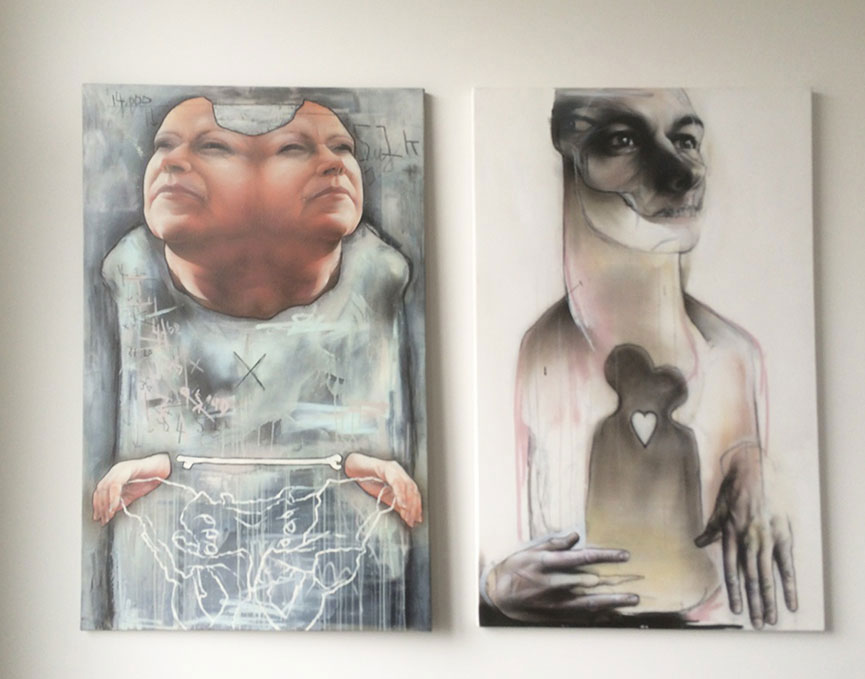 BEST | EVER
BEST | EVER is the artistic name of Neil Edward and Hadley Newman. Neil Edward started painting graffiti in 1997, learning it the old school way. Newman painted letter forms and later trains. He then joined the 54 crew in 2003 alongside Piro, Jae, Zadok and Slam. The five started venturing into photorealism in legal commissioned work. By 2008 Neil Edward had become bored of commissioned painting that required nearly no creative input by the artist. That was when he met Hadley Newman, a painter that he only knew vaguely then. Hadley and Newman that had only distant connections through the south-coast graffiti scene met up and instantly connected. The two graffiti artists from the same town began working together by coincidence and unequal creativity.  BEST | EVER was born.
Schiele and Klimt
BEST | EVER are two like-minded painters from South London by way of the south coast. Since meeting in late 2008, the pair has developed a style that combines traditional painterly techniques with intricate aerosol realism. Influenced as much by Schiele and Klimt as by their combined experience as graffiti writers, BEST | EVER execute sensitive subject matters such as death, disease and mental illness with soul and wisdom that belies their youth.