The Widewalls Collection – Schoony x Clash
When Schoony was working on the Hollywood blockbuster Clash of the Titans he had to work with old US Army and Metropolitan Police helmets. The work on the different helmets inspired Schoony to create several helmets in cast. The helmets are made of withe fiberglass. Schoony handed the casted helmets to his colleagues at the special effects crew Clash with the task to design a variety of different Metropolitan Police helmets. The helmets found their way into our collection a year after the initial designs in 2009. Clash's helmet interpretations are inspired by graffiti and street art imagery. The CCTV or razor blade editions could be (and probably are) on the walls of London, Bristol or Sheffield. Other designs like the LV logo or the pink glitter have been the popular choice of street artists including Beejoir or Ben Eine.  From our series of six helmets three are from the initial designs by Schoony. If you want to find out more about Schoony's different approach to street art you can read some background on the British artist below.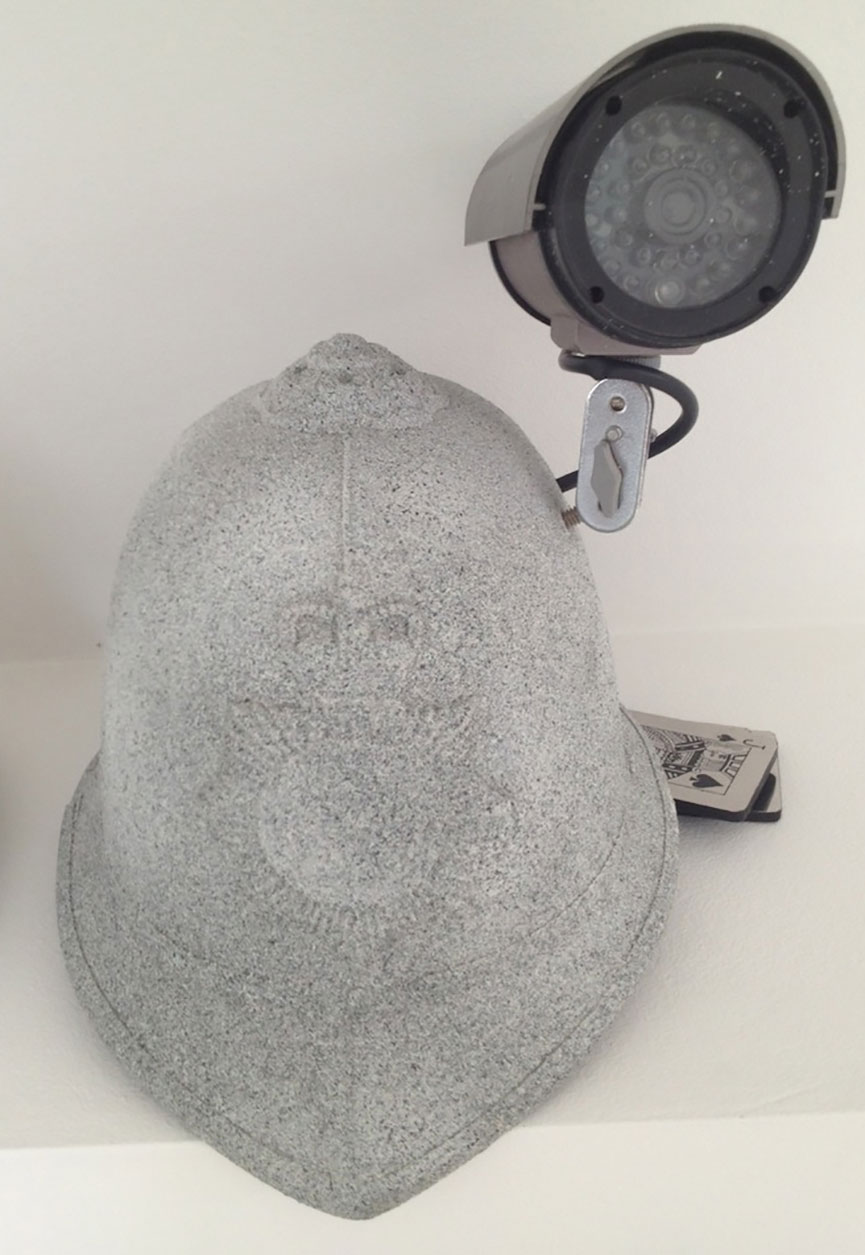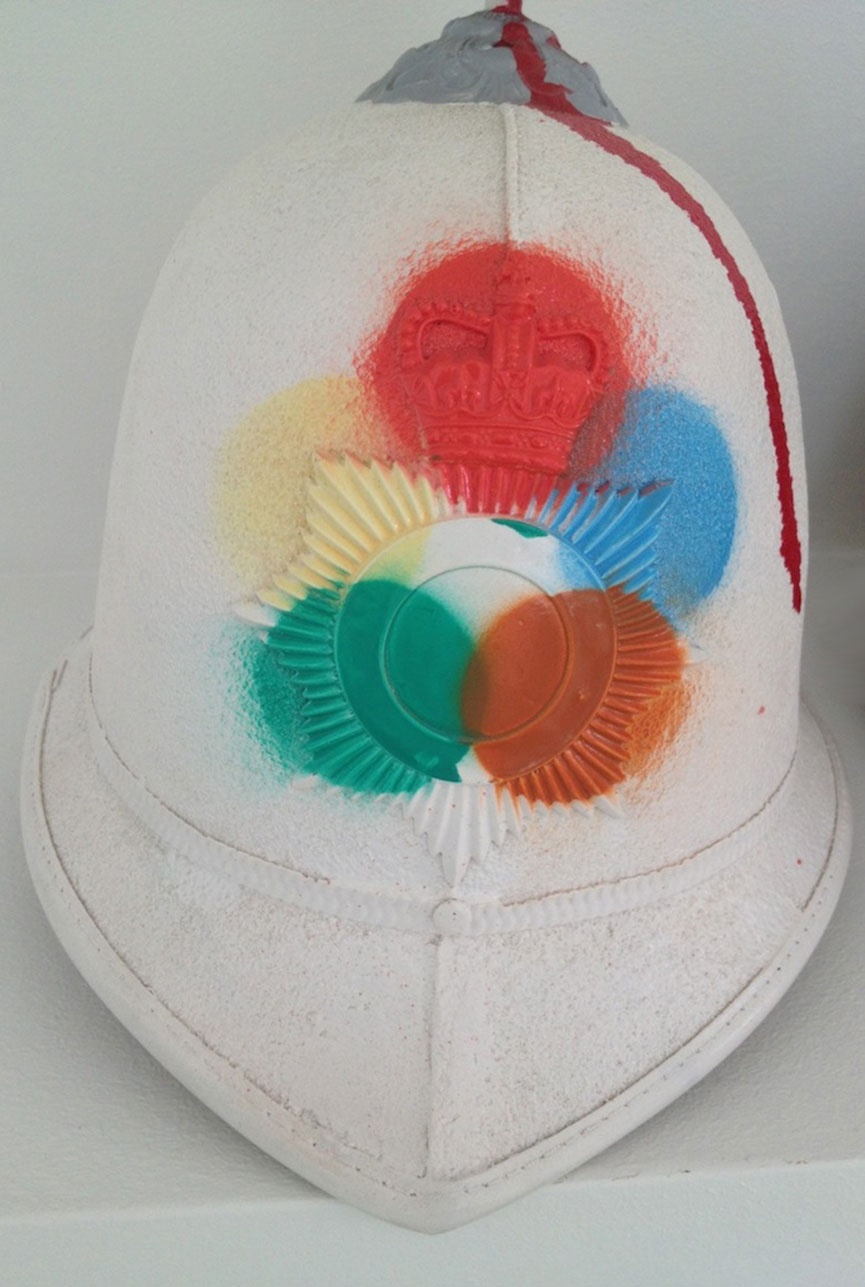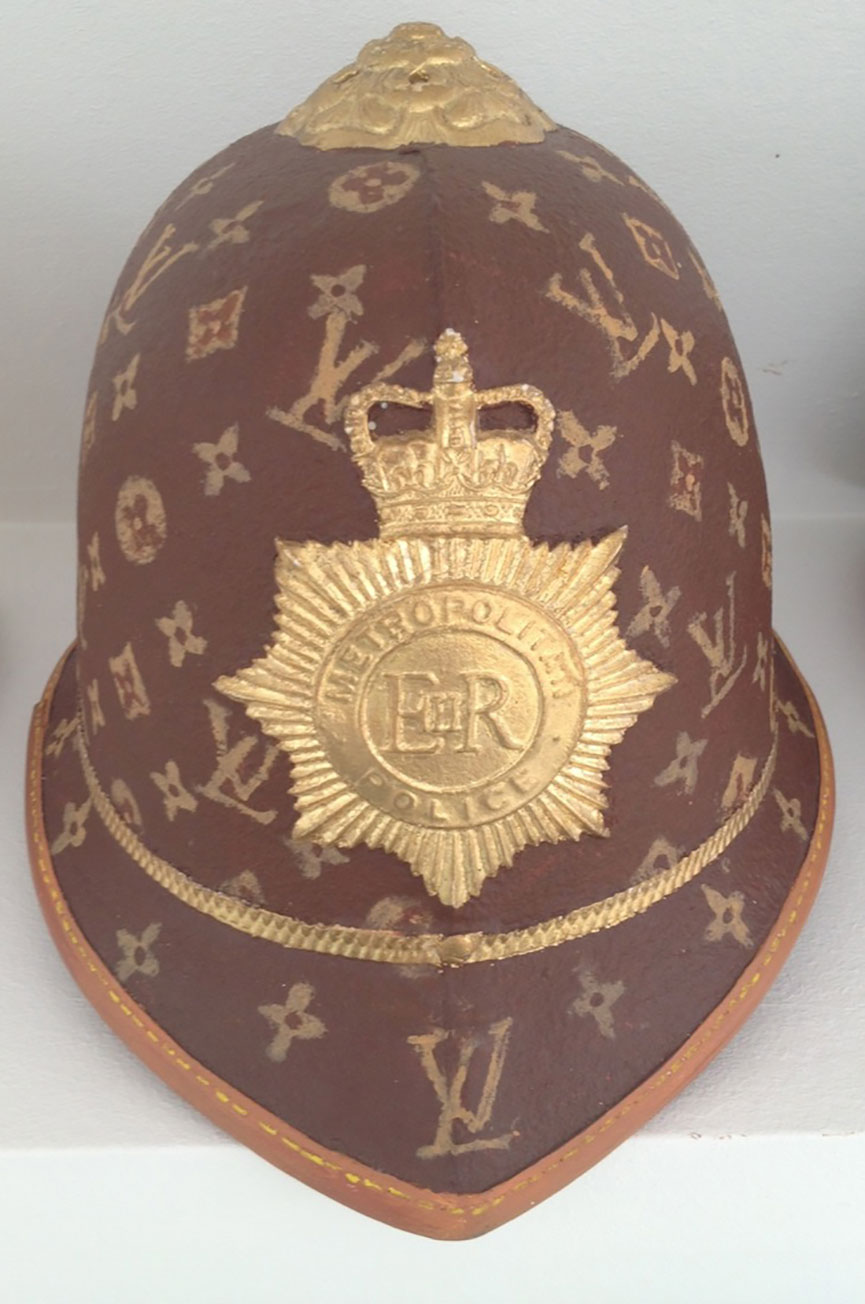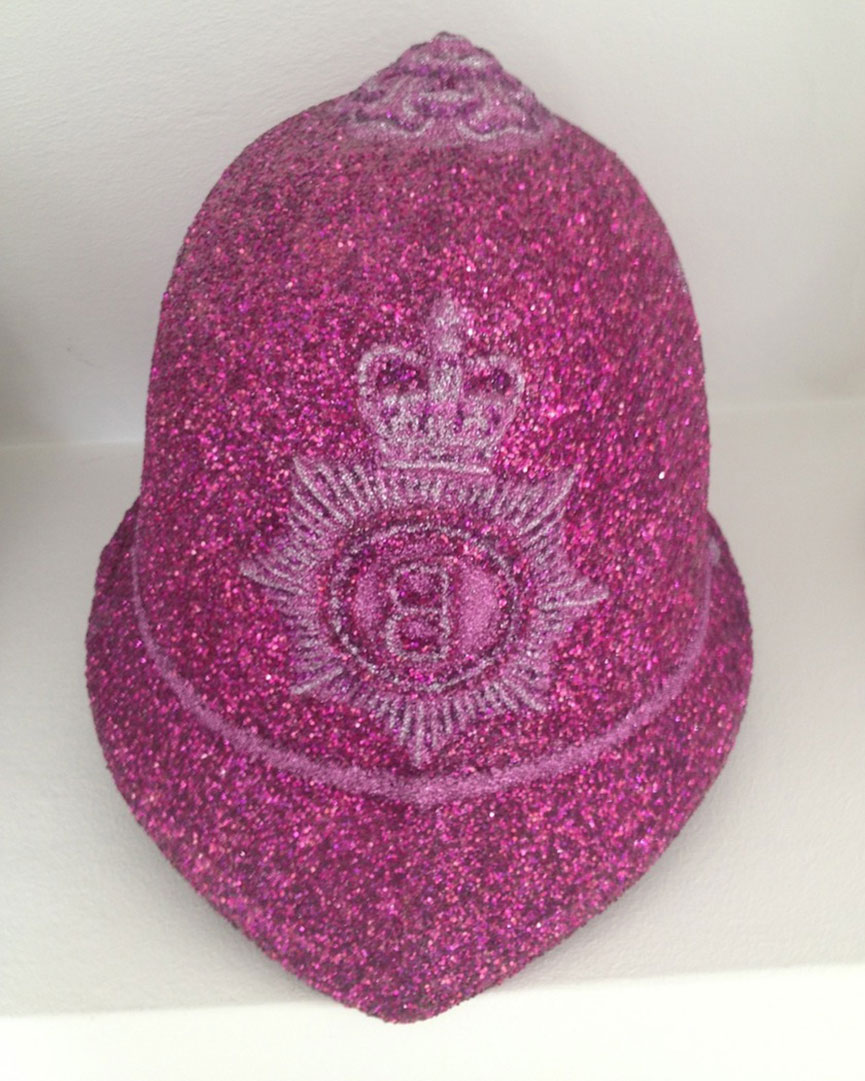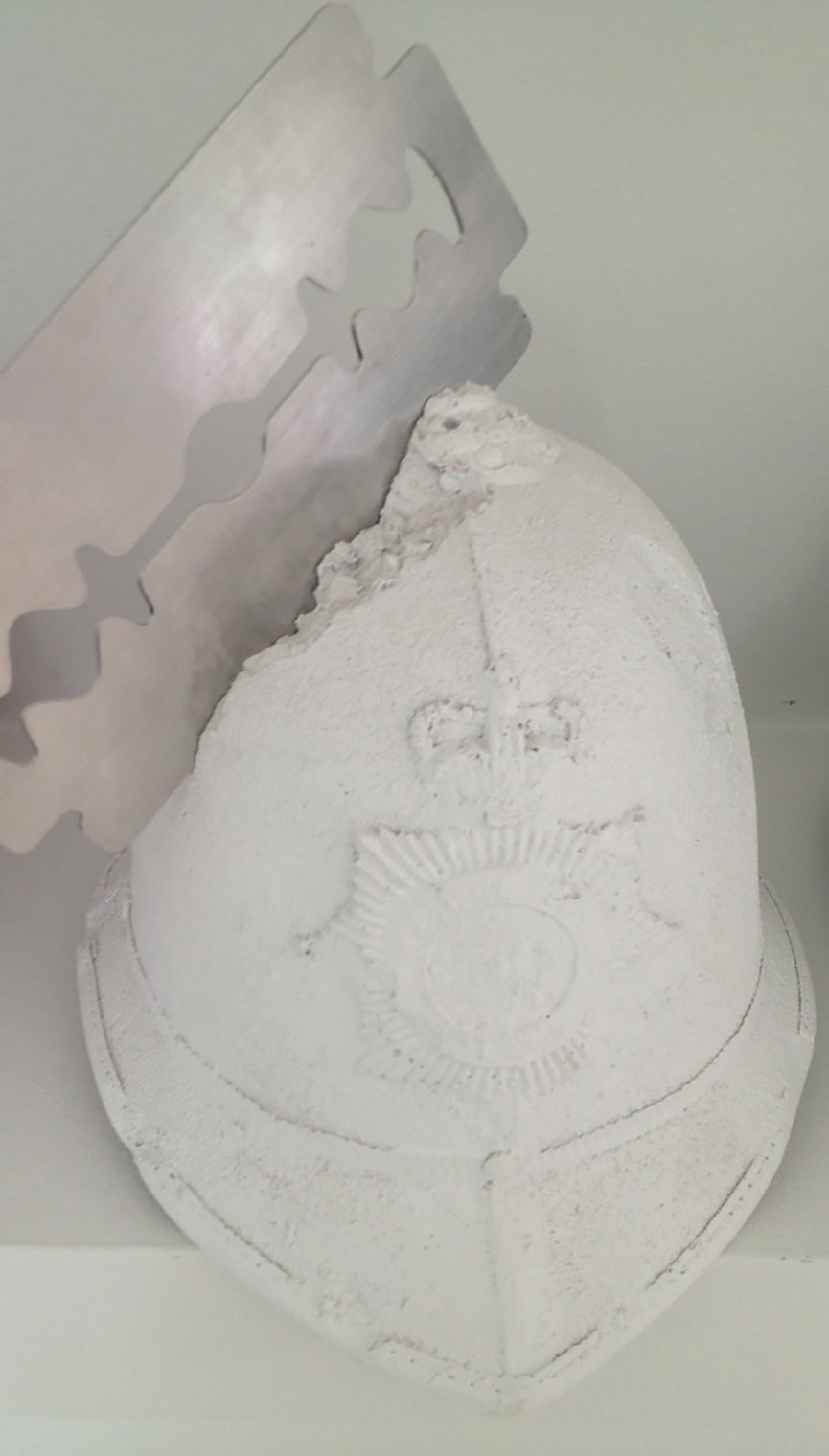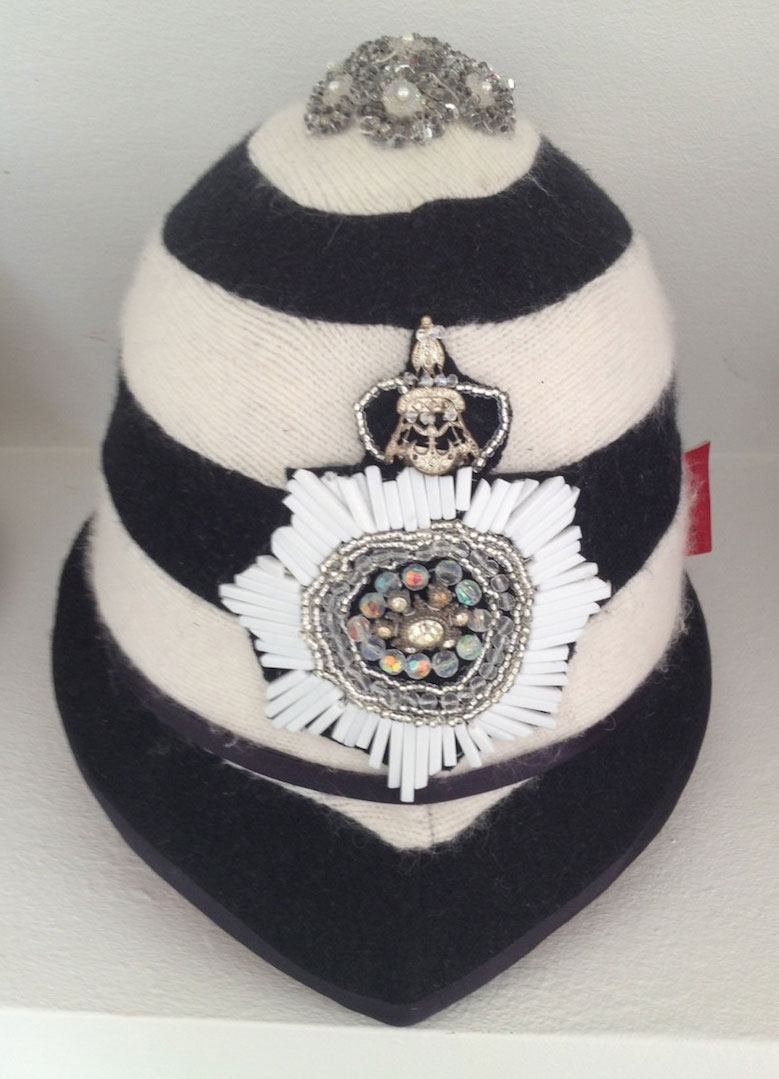 Schoony – Background
Schoony's background is rooted in special effects and prosthetics for the film industry with his career spanning over twenty years. Since the age of fifteen he has worked on over a hundred films mostly based in the UK however his work and reputation for high class pioneering techniques has reached far corners of the world; Thailand on Rambo, Morocco on Black Hawk Down and even as far as Australia and New Zealand working on Where The Wild Things Are and The Weta Workshop. He took the plunge into a new career as an artist to share his passion for life cast sculpture. Schoony took the london art scene by storm in 2008 at mutate Britain's one foot in the grove on Portobello Road with his life cast sculptures 'boy soldiers'. Since then, his newfound career has gone from strength to strength. His art has universal meaning for all walks of life. He is one of few artists that use the discipline of life casting as an art form.