The World Stage: Haiti
The World Stage: Haiti is the latest painterly chapter in Kehinde Wiley's global survey of countries and their respective cultures that will be shown at Roberts & Tilton in Culver City in less than two weeks. The World Stage: Haiti includes 12 new paintings and marks Wiley's fifth solo show with Roberts & Tilton.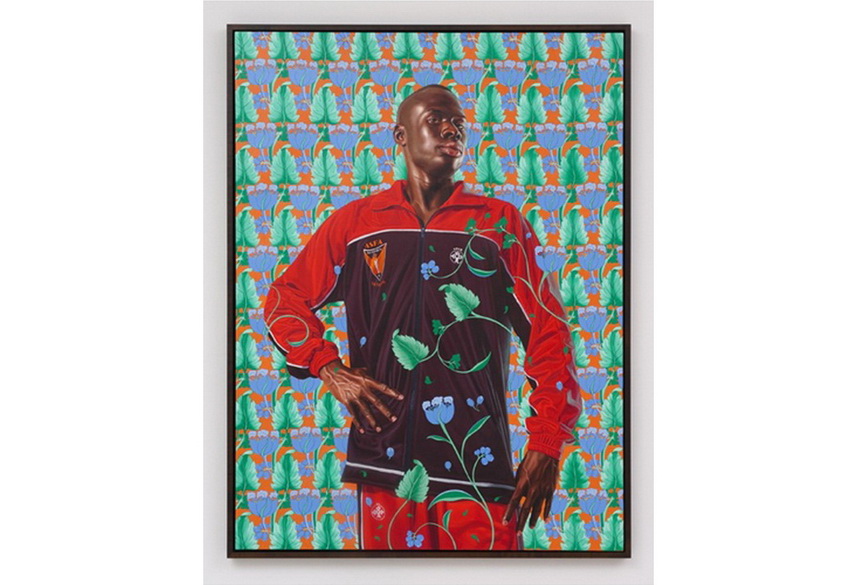 The Rhetoric of the Heroic and Powerful
In his vast body of work titled The World Stage, Wiley examines a nation's socioeconomic conditions and culture through the everyday lives of its people, always in the context of the issue of advancing globalization. Past segments of The World Stage have included Jamaica, France, Israel, Brazil, Lagos & Dakar, China, and India/Sri Lanka. The models, dressed in their everyday clothing are asked to appropriate poses found in paintings representative of the history of their surroundings. The portraits are based on well-known images of powerful figures drawn from seventeenth- through nineteenth-century Western art. Wiley engages the visual rhetoric of the heroic, rich, powerful, and majestic, which he attaches to his twenty-first-century subjects and thereby "positions young black men within the field of power."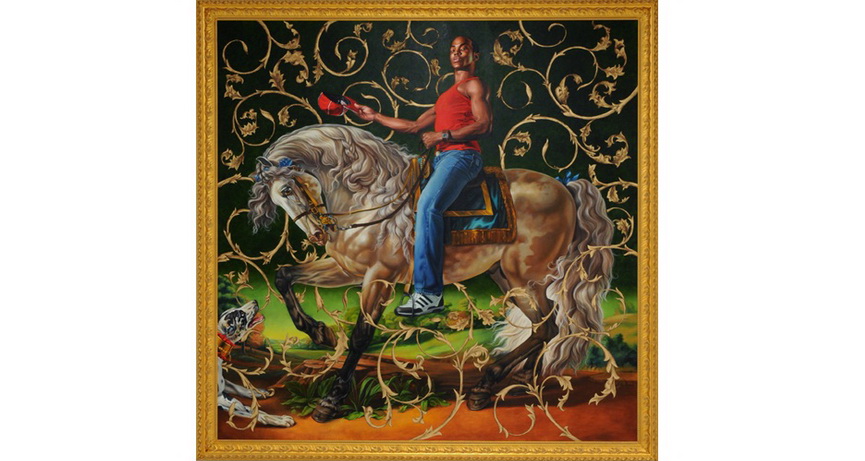 In the minds of the most, Haiti is just another struggling Third World country. Yet, Kehinde Wiley found beauty in Haiti bringing it to the forefront by creating his own beauty pageants, in the long tradition of pageant culture native to the region. In previous World Stage iterations, Wiley conducted his castings on the streets. With The World Stage: Haiti, he made open calls on the radio, posters around the streets, culminating in beauty pageants. Across the Caribbean, pageants serve as mass entertainment events, allowing locals to do more than exhibit poise, talent and physical beauty; pageants are a manifestation of collective cultural values.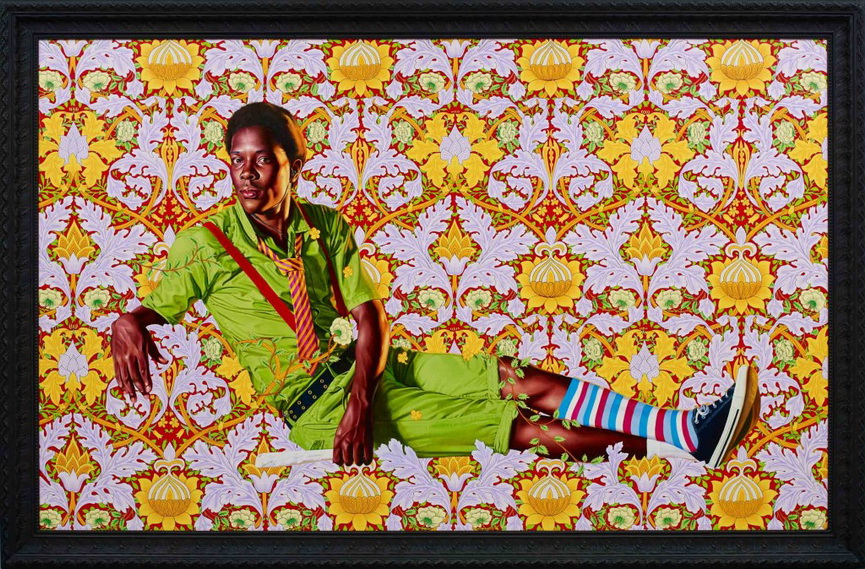 Haiti's Colonial Past
Wiley's pageant winners were chosen randomly rather than through a judging process. In order to deepen the connection between place and era, they were asked to pose as historical sitters from paintings of European masters. Haiti's colonial past figures strongly in Wiley's current body of work. He draws from the art history of Spanish and French colonizing powers, summoning parallels across time and geography. Likewise, Haiti's rich and varied religious traditions, as well as its traditional crafts and decorative arts, inform Wiley's modern chronicle of life and culture. The backgrounds of the paintings incorporate images of vegetation found on Haiti such as okra, brought first to the island from Africa, and sugarcane, a food product that was broadly exploited as a cash crop during slavery.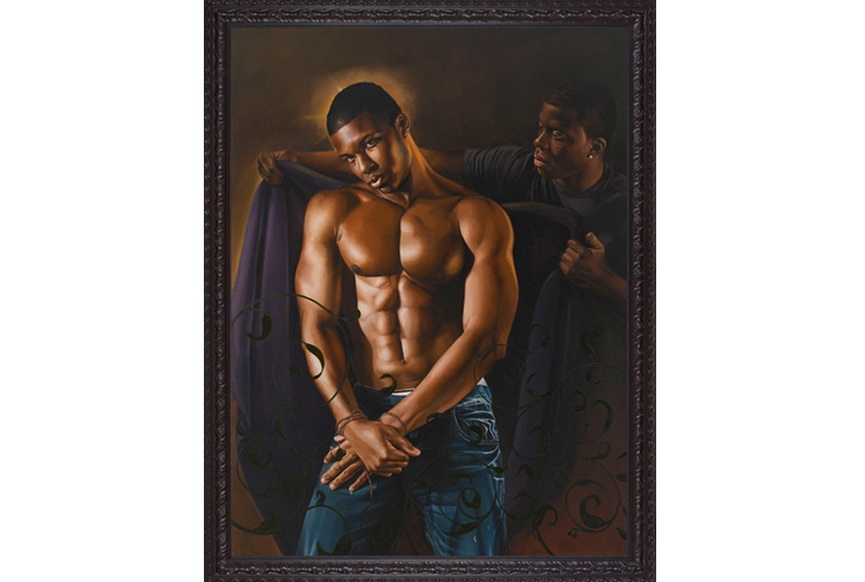 There is also a documentary film, Kehinde Wiley The World Stage: Haiti that charts the artist's journey to Jacmel, Jalousie and Port-au-Prince. The film will be screened at Roberts & Tilton during the exhibition. For a preview, check here. The World Stage: Haiti opens on September 13 and will run until October 25.
About Roberts & Tilton
Established in Los Angeles in 1999 by founding partners Bennett Roberts, Julie Roberts and Jack Tilton, Roberts & Tilton represents emerging artists as well as mid-career and established artists of international recognition. Emphasizing museum-quality, installation-based exhibitions, Roberts & Tilton provides gallery artists support to embark on such ambitious endeavors. Additionally, Roberts & Tilton periodically mounts survey shows of historical note. In 2008, after operating for almost a decade on Wilshire Boulevard in Los Angeles, Roberts & Tilton relocated to a former coffee-roasting factory in the Culver City art district. The architecture firm of Johnston Marklee created a uniquely unconventional gallery featuring an expansive, flexible and functional 3,000 square foot exhibition space conducive to installations ranging from the intimate to large scale.
[mc4wp_form]
Follow These Galleries
Culver City, United States

Berlin, Germany