There is Strong Shadow at Cell63 Gallery
Three lady artists from three different European countries will convene in Berlin to tell some wicked, mystic tales. Cell63 will host an exhibition of works by Elena Helfrecht from Germany, Luisa Catucci from Italy and Marta Sklodowska from Poland, each of which will bring a piece of her own culture and entwine it into their own versions of the European storytelling. In a series of artworks, the artists will put on display an array of feelings, experiences, situations and perceptions, coming from all corners of their vivid imagination.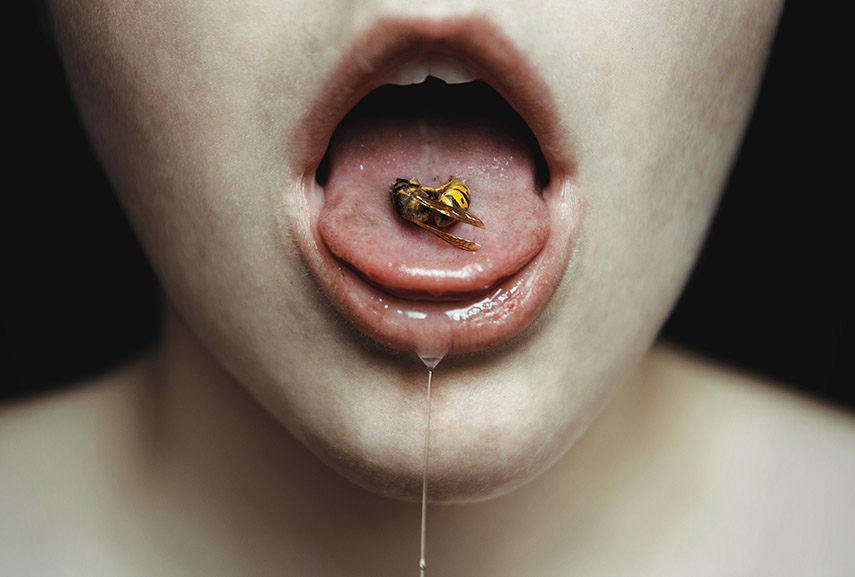 The Metaphor of Elena Helfrecht
The youngest of all three, Elena Helfrecht was born in 1992, in the rural areas of the German region of Bavaria. There, she got to learn the tradition of the folklore and to explore the dark woods, the influences which can sometimes be seen clearly in her works. Her passion for photography came from drawing, and she learned everything about the medium all by herself. Her education got crowned in 2015, with a BA in History of Art and Book Sciences. Drawn towards depicting human emotions and thoughts, Elena Helfrecht's photography challenges the predisposed standards on beauty, and her poetic imagery draws many conclusions and gives straight answers, all at the same time. Her art calls upon many symbolic elements which metaphorically provoke our thoughts and intrigue us.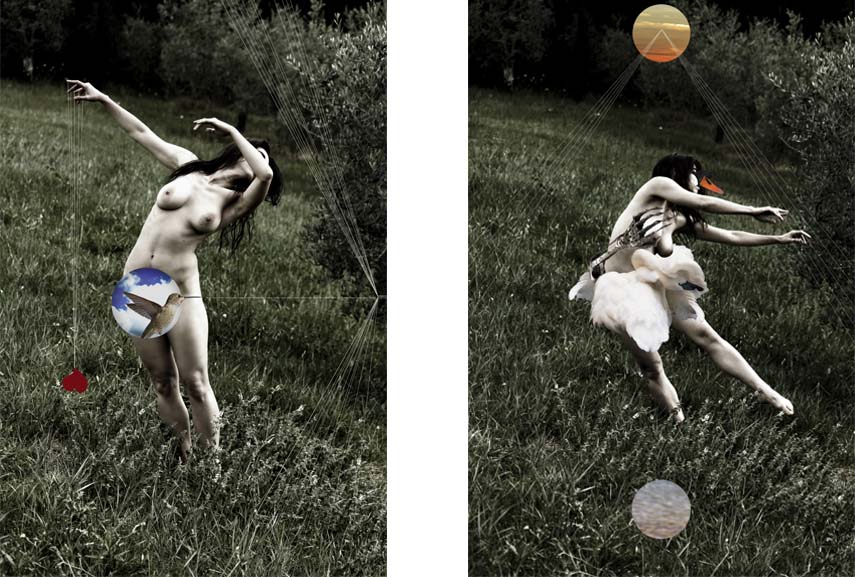 Luisa Catucci's Symbolism
Italian artist Luisa Catucci is a versatile artist working in different mediums, such as illustrator, graphic designer and photographer for over 15 years. Inspired by nature, legends, fairytales, myths and symbolism, her photography gathers the elements of dreamy, surreal worlds, feeding on fantasy and culture. Luisa Catucci's unique style of narrating soaks in contrasts, color and detail, playing with concepts of psychology and pop culture, all sealed with a touch of graphic lines and shapes, mixing up her many talents. Since, 2005, Luisa Catucci has been living in Berlin and in 2009, she is the mind behind our Cell63 art platform. Her work has been exhibited around the world.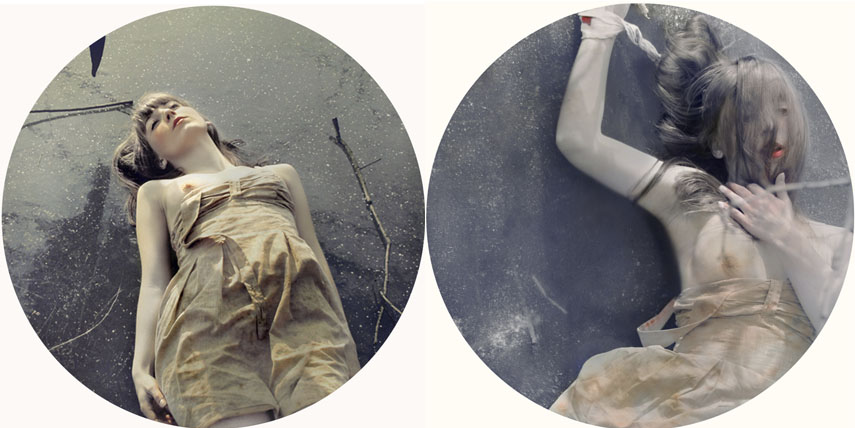 Marta Sklodowska and Macabre Storytelling
A stylist and a photographer, Marta Sklodowska uses her skills as commercial photographer to do her personal projects as well. This experience allowed her to direct and set up the sets of her shootings, creating her own worlds on her own terms, full of meaningful objects and romantic models. Her images evoke both analogue and digital techniques of doing photography, often being of a quality of a fashion shooting, but with macabre intentions of telling a story, rather than promoting a product. Throughout her career, Marta Sklodowska worked as an assistant for various fashion magazines, such as Elle and InStyle, so her professional approach to artistic projects comes as no surprise.
There is Strong Shadow Where There Is Much Light is the name of the exhibition to be held at Cell63 in Berlin, and it opens on June 12th, running through July 24th 2015.
Fan of great art? Sign up for My Widewalls!
Featured images in slider: Luisa Catucci – LittleRed Elena Helfrecht – Ornaments Marta Sklodowska All images courtesy of Cell63