This Is Ale Giorgini
Ale Giorgini is an Italian based illustrator whose works have been helping sell products of worldly famous brands like Foot Locker, MTV, Warner Bros., Sony Pictures, Emirates and many, many more. He's been exhibiting all over the world and his works were parts of the shows at Hero Complex Gallery in Los Angeles, Bottleneck Gallery in New York and Mondopop Gallery in Rome. On top of that, he is an illustration teacher at International Comics School, curating the Illustri Festival and Berga Urban Museum (Vicenza)! After five highly successful exhibitions this year, Giorgini has prepared his latest one this October at Vienna's newly opened gallery.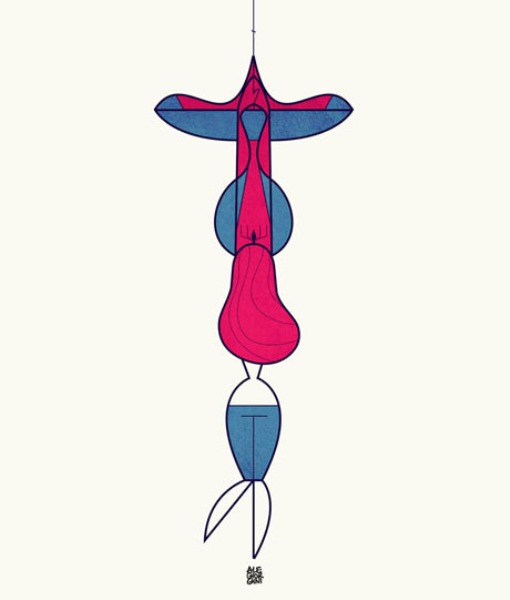 Walk Through Movies, Love and Imagination
Giorgini's newest solo show simply entitled "This is me" shows the artist's wide range in illustration and a trip through his unique geometric world, starting with his "classic" movie posters like Pulp Fiction, The Goonies, Reservoir Dogs; passing to "That's Amore" project that features recreation of famous couple photographs and characters in love through artist's distinctive style (Homer and Marge Simpson, Yoko Ono and John Lennon, Superman and Lois Lane) and moving to his brand new artprint series that has never been seen before called "In the mood of wood".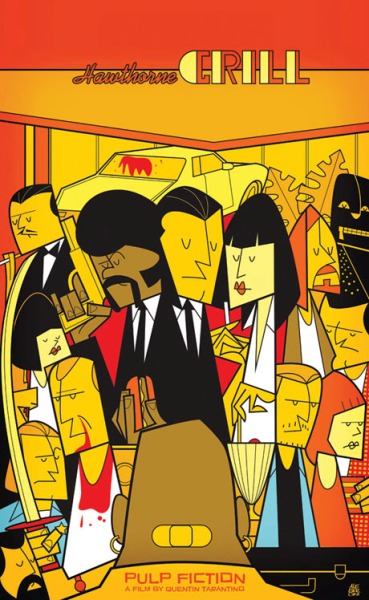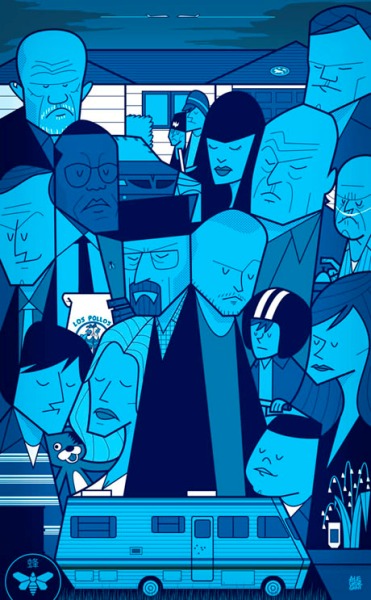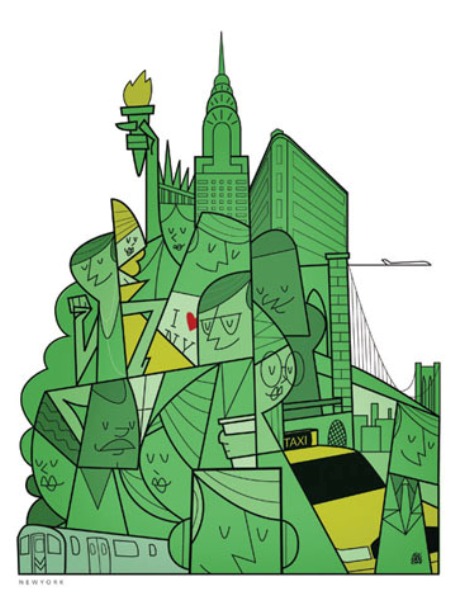 This Is Me
Visitors of the "This Is Me" exhibition will get the change to experience a witty walk through cult movies, couples in love and the artist's imaginary world hiding in the woods. This Is Me is also a brand new artbook that collects Ale's artworks from the last few years, commented by the artist himself. The show is opening October 18 at Improper Walls Gallery in Vienna.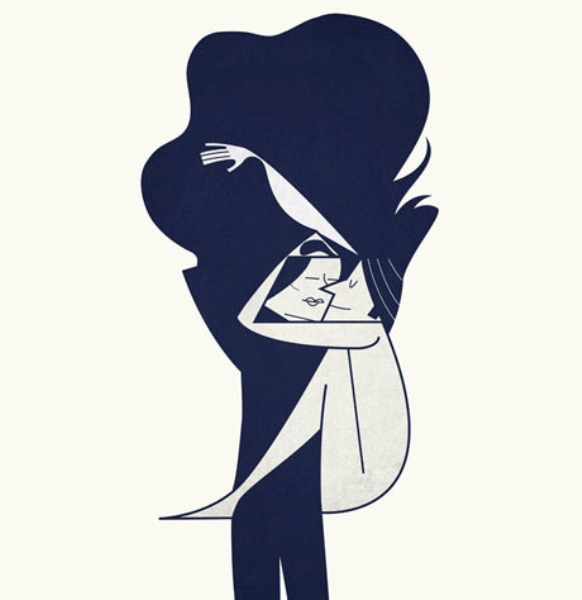 About Improper Walls
"Improper Walls" is a non-profit organisation that differs from other art galleries by not taking commission from the sold artwork. As a gallery they are focusing on illustration, graphic and street art. So far they have supported four exhibitions and set up the plan for the 2015 year with a line up of international and Austrian artists. They have new exhibition openings every month followed with live music. Improper Walls are also hosting workshops that are related to art and creativity, organizing clothing swap parties and many more. Starting with next spring they plan to make mural projects.

[mc4wp_form]