Ampersand
Thomas Campbell evolved as an artist through skateboard culture, known as one of the Beautiful Losers. When asked to write an artist statement Campbell's gut instinct tells him to write just "Um, I make stuff." And that's what he does. He splits his time between his painting/sculpture/stuff making studio in Bonny Doon, California and traversing the globe making films. Now it's time for a month-long stop at Joshua Liner Gallery.  Campbell brings a new work titled Ampersand. This will be the artist's first solo exhibition with the gallery featuring painting, sculpture, original bronzes, and hand-sewn works.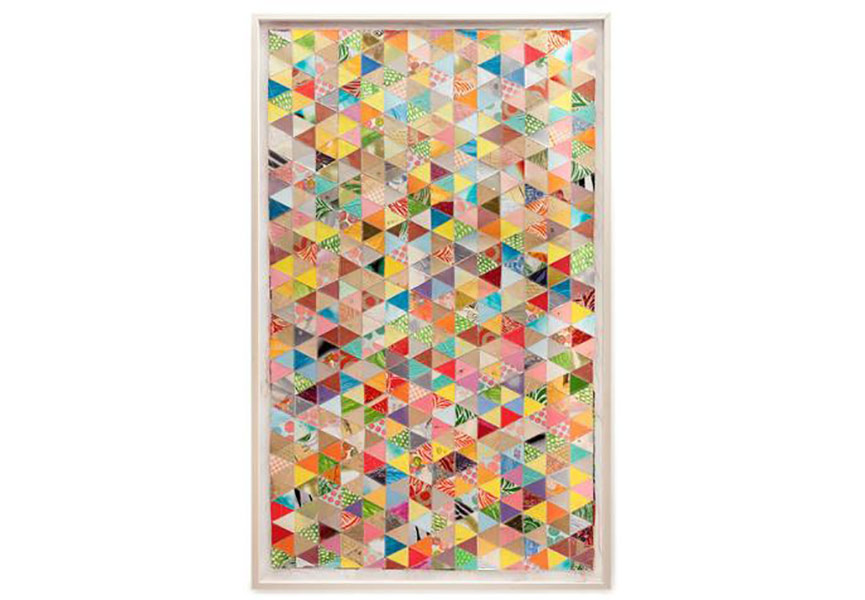 Blending
Campbell blends together scribbles, scriptures, slogans, and anecdotes to assemble multilayered, interconnected works that draw from a symbolic system of meaning and associations. The artist blends scriptures and characters same as the word "and" is presented by a symbol which is a ligature of the letters e and t (et, Latin for "and"). His works, typically composed of several panels, are free flowing with wide expressionist swipes of color, bold graphics and intricate renderings of characters and text.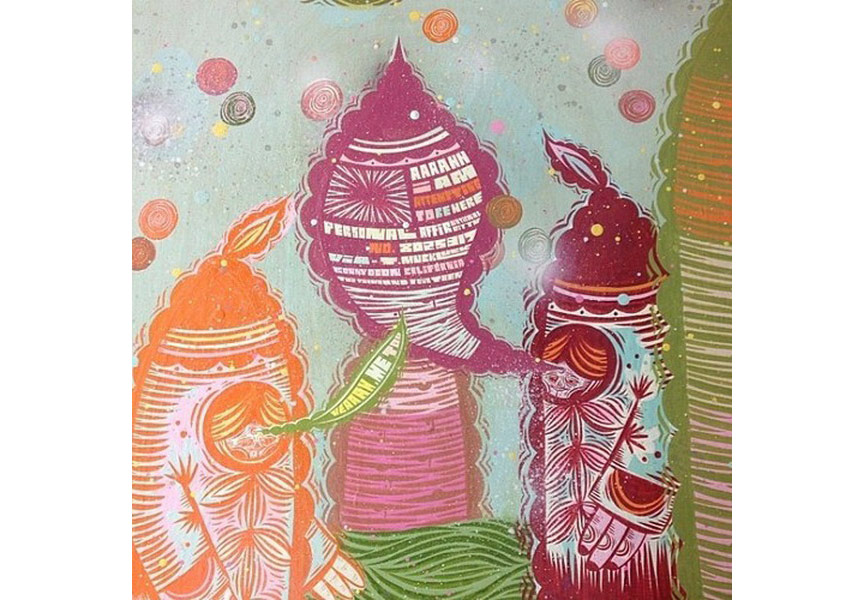 Gourds
Campbell frequently utilizes gourds; tying them into all aspects of what he produces, be it with his sculptures, bronze works, or paintings. "I feel there is a natural correlation between what I do and what I draw, [my drawings have] similar lines to the structure of gourds. I think a lot of my work celebrates life and the strange existence of this funny plant on this strange and surreal plant," Campbell explains.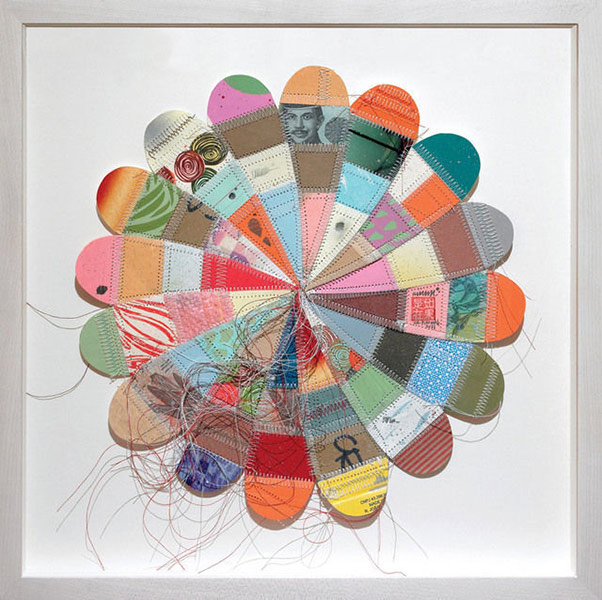 Artwork
The artist has been working in cast bronze sculptures since 2006, sculpting in a variety of materials—wood, gourds, shoelaces, nails, screws, clay, fiberglass, resin. He utilizes a combination of the lost-wax bronze casting process and a mixture of hot acid stains for the patina. Aside from sculpture, Campbell is well respected for his sewn works—multicolored pieces of paper, joined together. The artist's sewn works were a personal craft, privately using the method for many years before creating pieces for exhibition. "I waited until it evolved into a space where it felt authentically my own. The paper and different found materials I use in the quilts are constantly acquired," the artist says. Small drawings are also incorporated as well as carefully opened wrappers from his wife's favorite chocolate.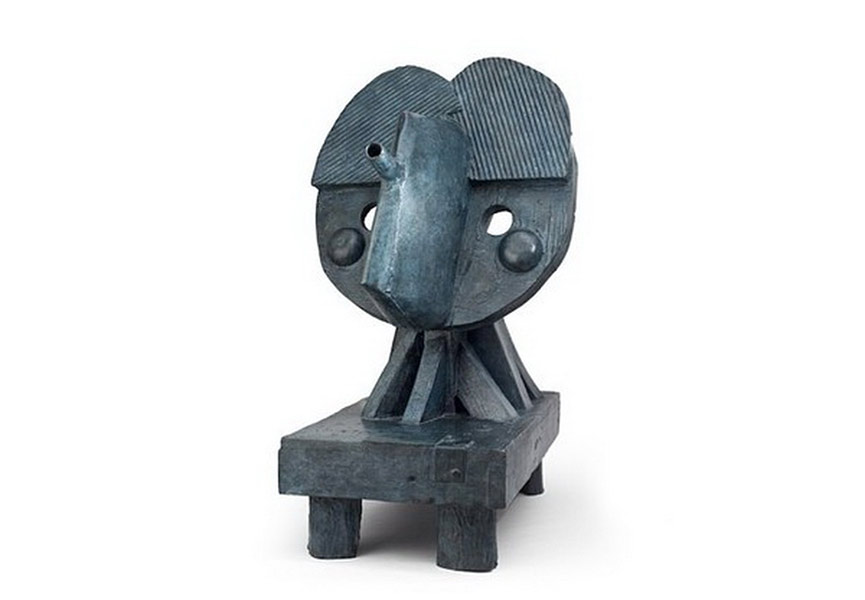 Um Yeah
What's left to be mentioned about this multifaceted talent is that he has directed six films. In 2012 Campbell started the creative platform Um Yeah Arts; a nexus for the making of books, music and films. He even founded the independent record label Galaxia Records and the independent publishing house Um Yeah Press. Thomas Campbell is simply a creative person by nature and the diversity of his oeuvre is part of his appeal.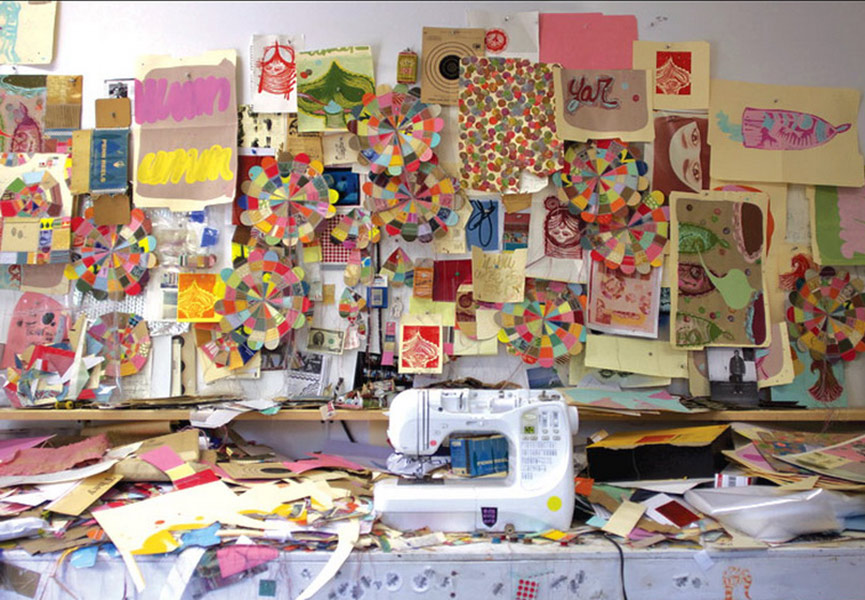 About Joshua Liner Gallery
Founded in 2008 in New York City's Chelsea Arts District, Joshua Liner Gallery presents an exciting roster of established and emerging artists from North America, Asia, and Europe who share an affinity for pushing the boundaries of discipline and presentation. Through its exhibits, the gallery puts a range of relevant topics in today's society under the spotlight such as globalism, new technology, politics, contemporary urban society, and the environment. Joshua Liner Gallery represents the leading edge of contemporary art practices—new media, mixed-media sculpture, and collective models of production—as well as a focused program of contemporary easel painting.