Artist of the Week - Thomas Canto
Thomas Canto is certainly one of the most interesting urban artists on the French scene. From graffiti in the nineties to amazing and versatile studio works he creates today, the artistry of Thomas Canto has evolved significantly over the last twenty years. The graffiti background shaped his ultimate understanding of the urban environment, and this heritage still plays an important role in his work visually. However, this medium couldn't satisfy all his creative needs and Canto started experimenting with different disciplines as well. From calligraphy to oil painting, collage, sculpture, installation and body painting, Thomas Canto is always going a bit further in his artistic endeavors, which makes his art ever so exciting. So far, his works were exhibited internationally all across the globe and in the following days Italy is joining the list, with Canto's first solo show in Rome. The outstanding exhibition at Wunderkammern Gallery is one of the reasons why we decided to pass the Artist of the Week title to Thomas Canto and to talk a little bit more about his art.
Abstract Architecture
Precision, dynamism, and special attention to details are some of the most important characteristics in Canto's work. His inspiration often comes from urban settings and modern architecture which he translates into the abstract compositions. With great patience and meticulousness, Thomas Canto achieves extraordinary combinations of shapes and lines. His work is mostly influenced by the abstract movements of the past century, Suprematism, Constructivism and Op Art in particular. Explorations of perspective lead to the creation of paintings with three-dimensional quality and in the last couple of years, the artist added a new layer to his Op Art-inspired works by weaving fine strings into his paintings. In all their complexity, Canto's pieces represent a perceptive challenge for the beholders. At first sight, they look vaguely chaotic, but the geometric alignment of lines and shapes also brings the satisfaction of order and perfection we are all looking for. The play with different media and intersections of different materials make his works dynamic and exciting, half way between paintings and sculptures and a true spectacle for the kinetic art enthusiasts.
Still Lifes of Space Times
Space and time are two phenomena that have been widely explored through Thomas Canto's work. And it isn't unusual considering the artist's interest in the questions of space, perspective and the idea of transgression which emanates from his work both technically and metaphorically. Therefore, it is no wonder that these entities inspired the title of his latest exhibition. The exhibition Still Lifes of Space Times will be hosted by Wunderkammern Gallery in Rome from November 21st. As mentioned before, Canto is about to present his works to the Italian audience for the first time and to celebrate the occasion the artist will also create an indoor interactive installation animated with a video mapping projection. Canto's latest works are certainly the greatest artistic representations of the idea of a space-time continuum, a physical embodiment of the theoretical notions of relativity. By translating an old mathematical concept into the works of art, Thomas Canto once again shows how artistic creativity has no limits and how art can transgress the reality of a physical space.
Sign up for My Widewalls for free and discover new and amazing artists every single day!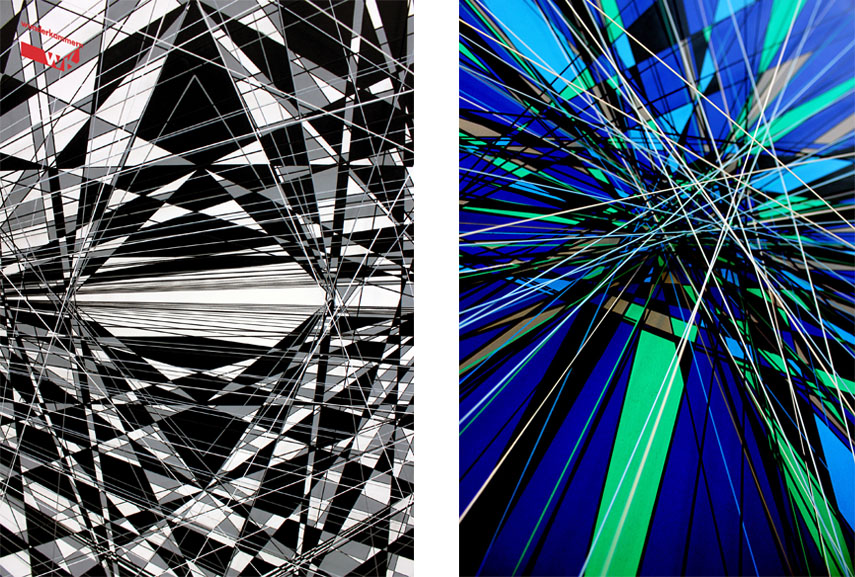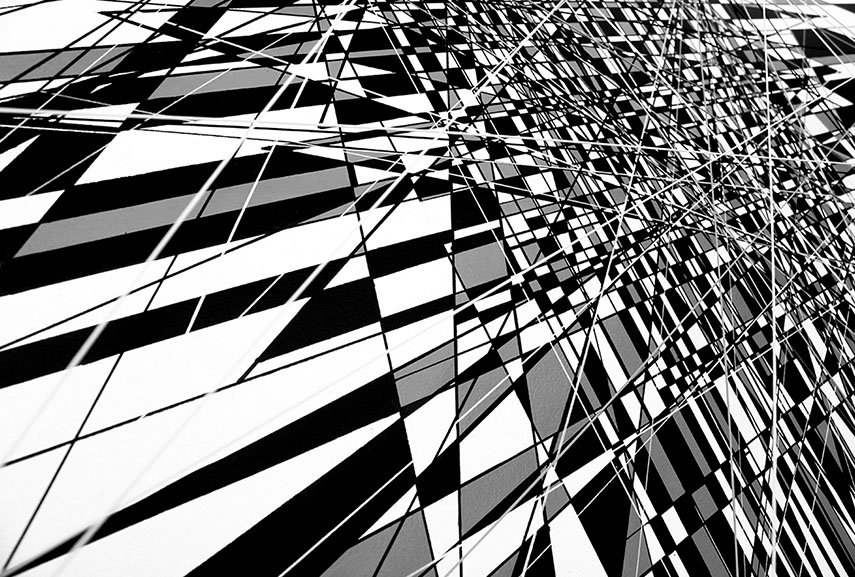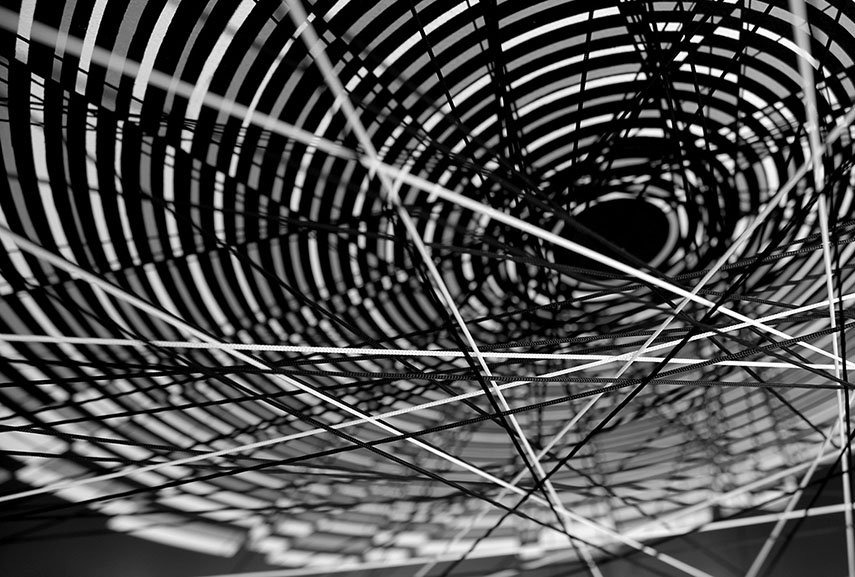 Featured images: Thomas Canto in studio. Courtesy of  Wunderkammern Gallery; Thomas Canto installation works. Courtesy of the artist
Follow These Galleries
Marseille, France

Crans-Montana, Switzerland