Are We Having Fun?
One of Berlin's many traditions related to contemporary art, the annual Gallery Weekend is bringing a superb selection of galleries and new creatives, and a special show organized just for the occasion. The exhibition titled Are We Having Fun? is meant to assign a novel meaning to the phrase usually perceived as superficial by filtering it through a selection of individual artistic approaches. The roster of participating artists will address the topic from various angles, exploring the implication the title could bear or trying to question the causes behind it. The curator Thomas Marecki, founder of Lodown Magazine, asks about our entertainment with a distinctly ironic tone, introducing work that will provoke us to think about it on multiple levels.
Realized with the support of Pointer Footwear, Art We Having Fun? exhibition will coincide with the Berlin Gallery weekend, lasting from May 2 to May 4, 2014. Vernissage is scheduled for May 2 at 19h, and the event is hosted by Former '95' Gallery at Münzstrasse 19.
The roster of artists includes Vera Kunz, Clemens Behr, Jårg Geismar, Doppeldenk, Manuel Bürger, Ill Studio, Thomas Marecki, Manuel Osterholt, and Zhivago Duncan.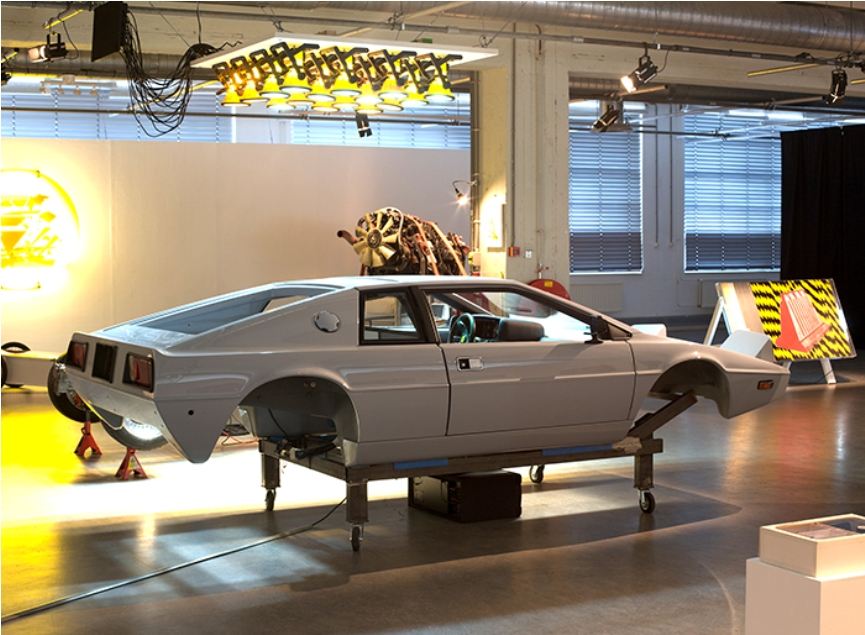 Artists having fun?
One of the artists taking part in the show is Clemens Behr, the Berlin based urban creative whose artwork exhibits strong influence of graffiti and skateboarding subculture. His public work is filled with allusions to city structures and architecture and this feature can also be read in the materials he employs. Behr comes from a graphic design background he studied in Dortmund, after which he continued his art education in Spain and now in Berlin. He exhibited in numerous solo and group exhibitions across Europe and his work is featured in various urban art and design publications, such as Lodown Magazine.
Another creative exhibiting his work will be the curator, Thomas Marecki. In addition to establishing the Lodown Mag in 1995, Marecki made a prominent career in his socially engaged international art projects. One of his latest endeavors is Project Traphic, the result of the extensive linguistic and artistic research, expressed in conjunction of installation, graphics and videos.
The group III Studio will be included with their chromatically rich artwork, while Doppeldenk's vintage computer-like graphics will add another dimension of colorful dynamics in the display. The diversity of Manuel Osterholt's work leaves the audience in anticipation of his representative piece. We wait for Manuel Bürger and Jårg Geismar to surprise the audience as well. Zhivago Duncan's interventions are entertaining, but in the spirit of the topic of the exhibition, they shouldn't be taken too lightly.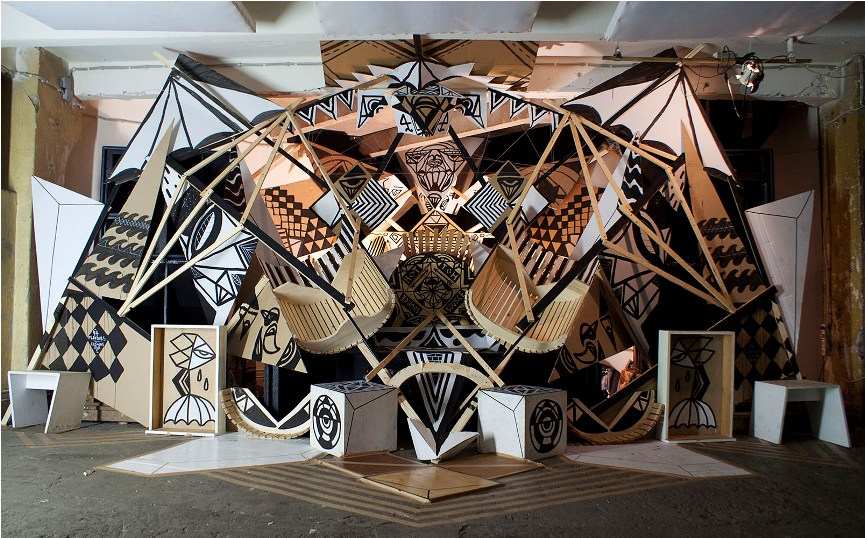 Lodown Magazine
Lodown is one of the Berlin's known urban culture magazines, featuring news from the world of art, music, film, games, events and lifestyle.
Follow These Galleries
Berlin, Germany

Rome, Italy