Three Artists in a Conceptual Dialogue at Galerie Hegemann
With their different physical layers, Casper Faassen's photographs are built like paintings. They give the viewer the feeling of distance but at the same time an almost voyeuristic presence. Spontaneous and provocative, Maayke Schuitema's large-scale, figurative linocuts reflect a dynamic lifestyle, which shows women independently and confidently. The focus of  Toon Tullemans' artistic practice is the human body. Essential topics are the cycle of development and the substantial questions about one's own identity. These three contemporary artists will be brought together in the exhibition at Galerie Hegemann. Titled Bodyworks, the exhibition will present a conceptual dialogue between these three artists.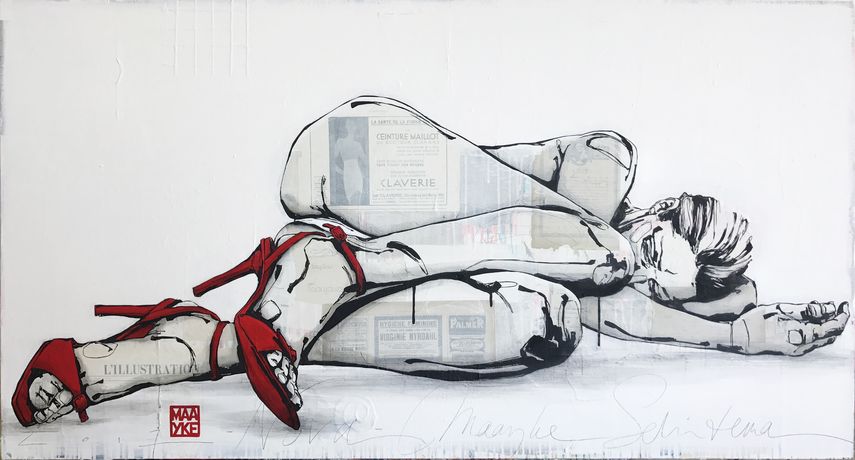 The Practice of Casper Faassen
Inspired by Dutch-based painters such as Rembrandt, Dou and van Goyen, Casper Faassen developed his love for drawing and painting at an early age. Revisiting the subject of traditional beauty seen in the history of Dutch paintings, the artist adds to it the vanity and decay that unmistakably follow. His work merges painting and photography into a single piece, bringing together the opposition of eternity and decay between the subject of his work and its fleeting physical form. This unique style and the juxtaposing of the subject with form has gained him praise from critics as well as the public.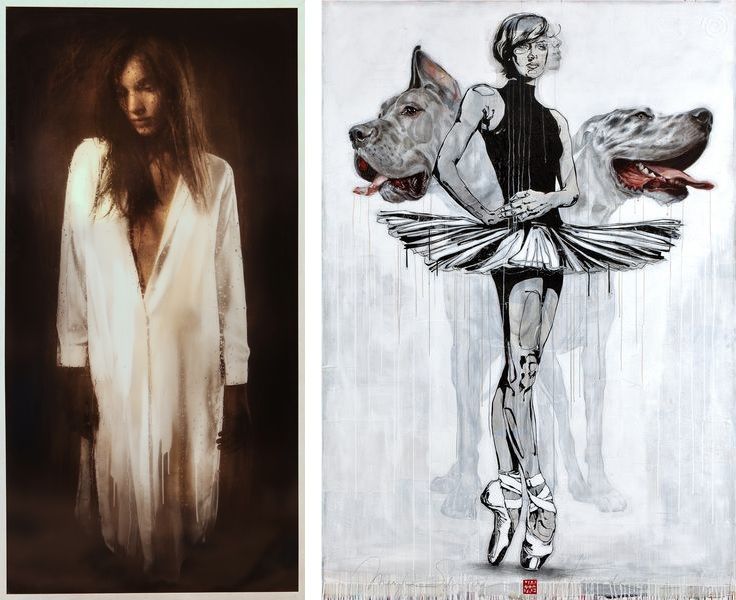 The Practice of Toon Tullemans
Throughout his practice, Toon Tullemans has been exploring ideas and themes relating to the human body. Using a broad range of materials combined in both traditional and untraditional ways, he tackles subjects such as cycles of growth, evolution and identity, as well as issues of decay of life and death. Often contemplating on the loss, transience, and past, the artist's materials and methods of manipulation both contribute to and complement these themes with their longevity or transience. While holes and unevenness on the clay represent an indelible imprint of the past experiences, the bright colors give the contemporary feeling of individuality.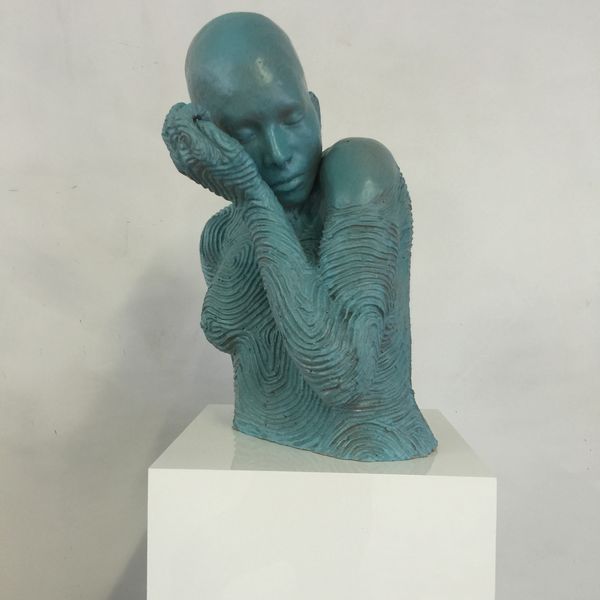 The Practice of Maayke Schuitema
The main subject in the Maayke Schiutema art is the artist herself. She explores herself as a woman, her psyche, emotional experience and her relation to her direct environment. Her work has developed out of the observation of the diverse rolls of women throughout their lives – a partner, mother, daughter, etc. She has developed a unique type of hybrid painting that consists of different techniques that she delicately balances. Being subtly raw and imbued with a certain punk quality, her pieces are nevertheless coordinated with the mix of technical skill, rational considerations and quality requirements.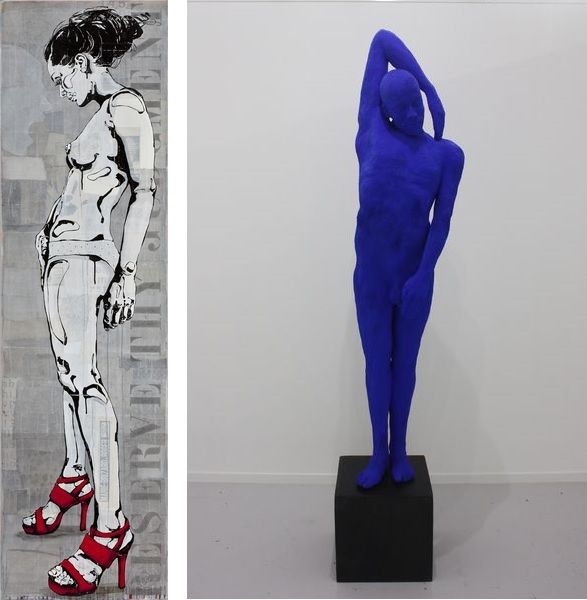 Three Artists at Galerie Hegemann
Approaching the subject of the human body in different ways, Casper Faassen, Toon Tullemans and Maayke Schiutema will present their diverse, but somewhat complementing visions. The exhibition Bodyworks will be on view at Galerie Hegemann in Munich from June 2nd until July 8th, 2017. The vernissage will be held on Friday, June 2nd from 6 to 9 p.m. It will be dedicated to the children's project Artists for Kids. All three exhibiting artists will be present.
Featured image: Casper Faassen – Kimono Girl. All images courtesy of Galerie Hegemann.