Artist of the Week - Tiffany Bozic
This week, we decided to pass our Artist of the Week title to the marvelous Tiffany Bozic. Tiffany is one of those artists who are rare to come across these days, who refer to the technique of painting in an almost traditional way. However, although her works show her exceptional interest in nature, they are often accompanied by the embodiment of some very specific, surreal themes and elements. When it comes to the set of subjects that she usually represents, one can easily discover that her main fascination regards animals. Most of these animals take the form of surreal creatures, or somehow visually resemble a crossover between humans and non-human living beings. The worlds that she presents to us are both uncanny and majestic, full of motifs that evoke our deepest emotions and often bring back memories. One of the most interesting things about Tiffany's style is that it was built on a very pure basis, since she is a self-taught artist, whose entire lifestyle is actually related to nature in the most sincere way. She even lives in a cottage, under the redwood trees, in Marin, near San Francisco.
In Harmony and Correspondence with Nature
Tiffany often mentions how, from the very beginning of her painting career, she was always intrigued by animals. This interest stems from her early childhood, since she grew up on a farm, in Arkansas. Being constantly surrounded by animals influenced her attitude toward them, and really made her relationship with nature come to a level of admirable harmony. This equilibrium is something that most of the people are completely isolated from, since life in the city has reached some extreme points, in which people start turning the animals into their almost civilized, domestic companions. Tiffany's understanding and compassion for animals takes a completely different form, as it deals with their true, inner nature, as much as with their physical appearance and presence in our lives. It is also important to notice how the way that she treats the animals in her works is obviously not completely objective, but it's not just personal, either. She renders nature as a separate world, much different from the real one that we actually belong to in the 21st century. The beauty of it is reminiscent of fairy-tales, however, there isn't an actual narrative in any of her paintings. They are perhaps closer to being illustrative and visually perplexing, than suggestive of stories. Nevertheless, they are so deeply sensual, that they could serve as inspiration for some new stories that are yet to be told.
The Animals in Us
The next show of Tiffany's works will be held at Joshua Liner Gallery, in New York. The title of this upcoming exhibition is The Animal in Us, which finally gives a very direct input for contemplating her beautiful works. This capacity to make a strong parallel between our own, human nature, and the world of Animalia is something people can really admire Tiffany for. Through a new series of paintings on canvas and maple panel, the artist will try to examine what it means to be human, and to be animal. We certainly feel how much we have in common with animals, especially with mammals on which Tiffany is focusing particularly on this occasion. However, not everyone can translate these ideas into paintings. Bozic aims to give us a chance to remind ourselves, how close we actually are with nature – or, on the other hand, to realize how our reality differs from the one which is not related to human perception or intervention. Ultimately, in order to explain the nature of the exhibition, Tiffany says: "We all struggle to survive, seek shelter and food, have fear, we search for a mate and self-identify, and we all die." How do you suppose animals self-identify? If you're as interested in this as we are, be sure not to miss the show, which will be on view from March 17th 2016.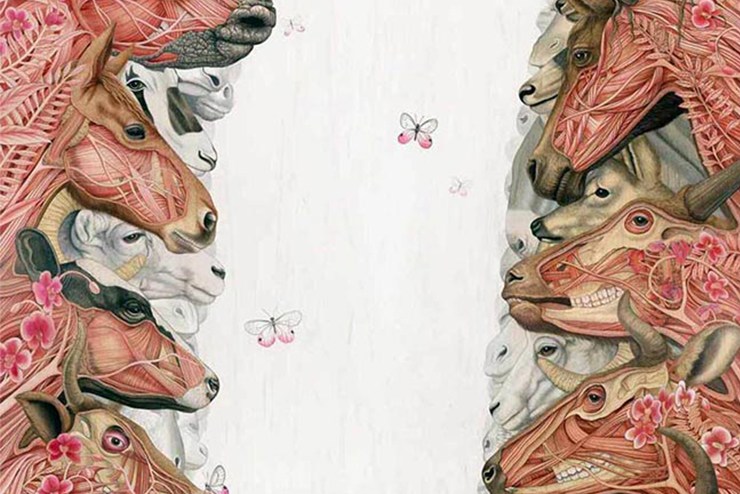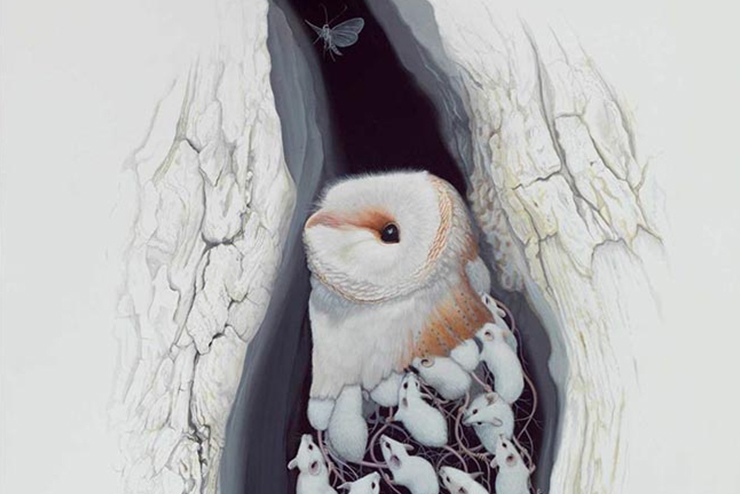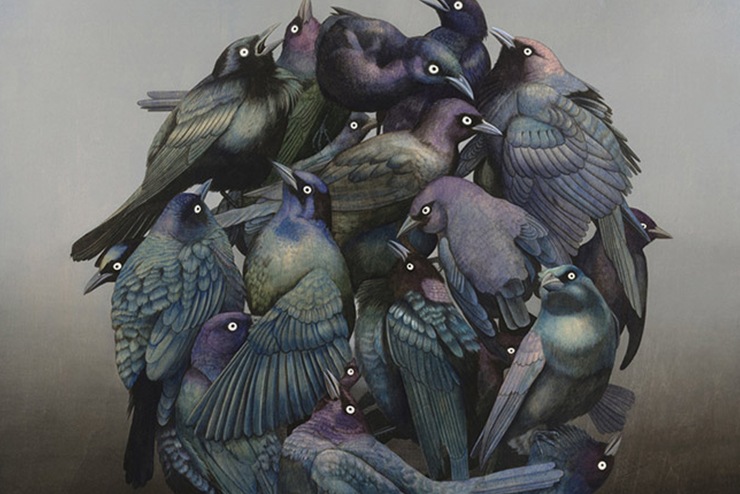 Featured images: Tiffany Bozic, portrait; Tiffany Bozic and her book, Drawn by Instinct, out through Gingko Press, via fecalface. All images used for illustrative purposes only.