Tim Burton's Fine Art Lights Up Neon Museum in Las Vegas
The 1980s brought numerous distinct artists in various disciplines, and when it comes to animation, the decade nurtured the Walt Disney of the macabre – Tim Burton. Throughout his entire career, the prolific filmmaker has been constructing a dark Imaginarium consisting of peculiar, yet charming characters such as Vincent, Beetlejuice, Edward Scissorhands, and others while narrating of love, understanding, otherness, and solidarity.
Aside from his fruitful career as a filmmaker known for both cartoons and feature films, Burton is also a visual artist who started off as an illustrator prone to drawing and painting. In 2009, The Art of Tim Burton was released encompassing four decades of his personal and project artwork, and in 2015 there was The Napkin Art of Tim Burton consisting of his sketches made on napkins collected from his travels.
After nearly a decade, this October The Neon Museum will host a new exhibition featuring both recent and previously shown pieces aimed to underline or revisit Burton's entire purpose.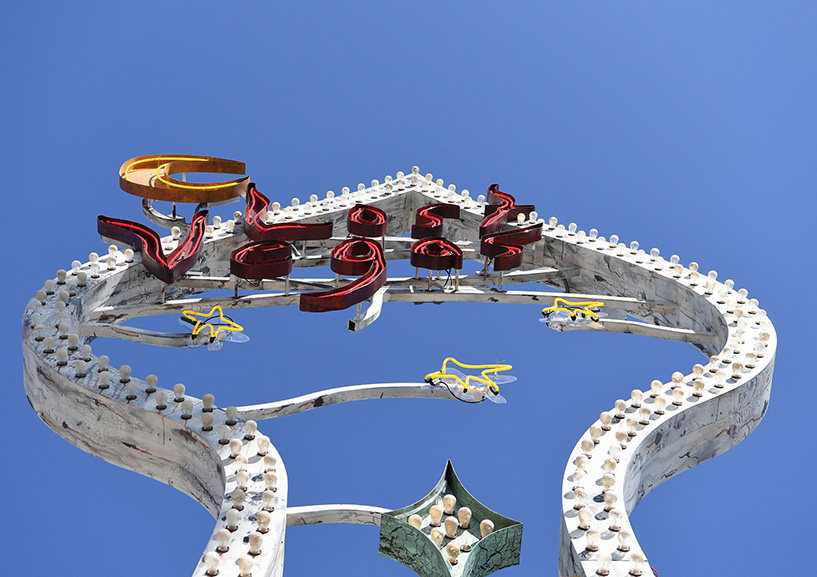 The Burton Domains
Tim Burton studied character animation at the California Institute of the Arts (CalArts) before joining the animation department at Disney. During his time spent at the studio, in 1982, Burton made his first stop-motion animated short film Vincent, narrated by the master of horror Vincent Price; a year later he madethe kung fu–inspired short film adaptation of Hansel and Gretel, and the short film Frankenweenie in 1984.
Throughout the years, Burton gained the critical and financial acclaim in the live-action and animation genres. He remained loyal to his initial impulses rooted in drawing and painting so it can be said that his entire oeuvre is painterly-based.
For this occasion in Las Vegas, Burton's large-scale installations will spread across the Neon Museum's open-air exhibition spaces and will be incorporated with its collection, meaning that as a whole it will function as a humongous site-specific.
The installment located at the museum's outdoor Boneyard exhibition space, in its North Gallery and at the City of Las Vegas' Boneyard Park will be presented in a retrospective format and will celebrate Burton's affection for the Neon Museum.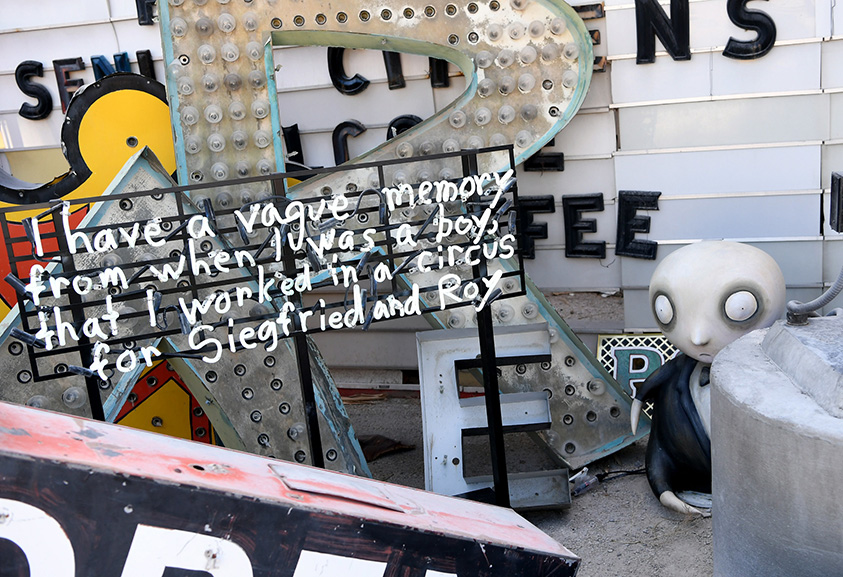 Tim Burton at Neon Museum
The Las Vegas audience will have a unique chance to explore different layers of the impressive practice of the creator of iconic films such as Batman (1989), Mars Attacks! (1996), Sleepy Hollow (1999), Planet of the Apes (2001), Charlie and the Chocolate Factory (2005), and others. The president and chief executive officer of the Neon Museum, Rob McCoy, expressed his excitement for the upcoming show:
To say we're flattered that Mr. Burton has chosen our museum for this exhibition would be an understatement, but when you think about it, Tim is one of the few artists who can match the great imagination of Las Vegas.
Lost Vegas: Tim Burton will be on display at The Neon Museum in Las Vegas from 15 October 2019 until 15 February 2020.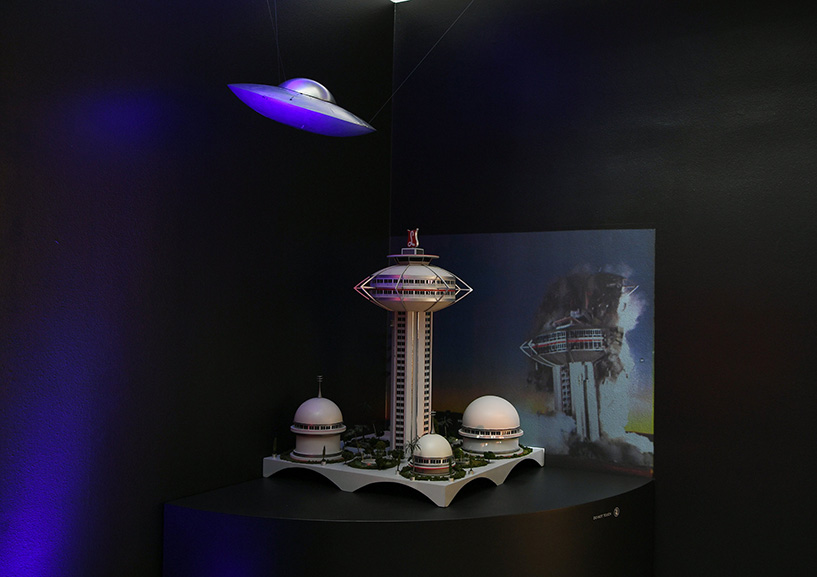 Featured images: Lost Vegas: Tim Burton at The Neon Museum. Photo Credit: Denise Truscello/Neon Museum. All images courtesy of Neon Museum.