Time, Place and Memory
German photographer Florian Maier-Aichen currently has his fifth solo exhibition showing at the Blum & Poe gallery in Los Angeles. Based between Cologne, Germany and Los Angeles in the United States, Florian Maier-Aichen has, for this new exhibition, revisited locations that he first travelled to upon his arrival in Los Angeles in 1999 such as the harbour, here represented as a negative image reminiscent of 19th century photography while also adding twists to photos of the Rhine River and Swiss Alps, paying tribute to German photographer August Sander, multi media conceptualist Jack Goldstein and Eduard Spelterini. Florian Maier-Aichen works with traditional analogue photography combined with digital interventions to create abstract landscape compositions that are conceived in the studio by using a range of techniques including hand painted cardboard foregrounds, lights, coloured backdrops and transparent films. The exhibition at Blum & Poe continues Florian Maier-Aichen's concern with presenting images that offer a view that is both fact and fiction, nature manipulated to present a definite sense of time, place and memory. The images created tend to fall into two camps, impressive landscape photos usually from an aerial or high vantage point, inspired by the history of photography and geographical exploration while the others verge on pure abstract, where the source material is largely unrecognisable filled with swooping lines that appear handmade but are in fact analogue translations of digital scribbles. Florian Maier-Aichen is presenting landscape photography in a 21st century way, offering us views that are familiar yet estranged from the usual representation of landscapes while addressing ideas of globalisation and playing with our visual perception.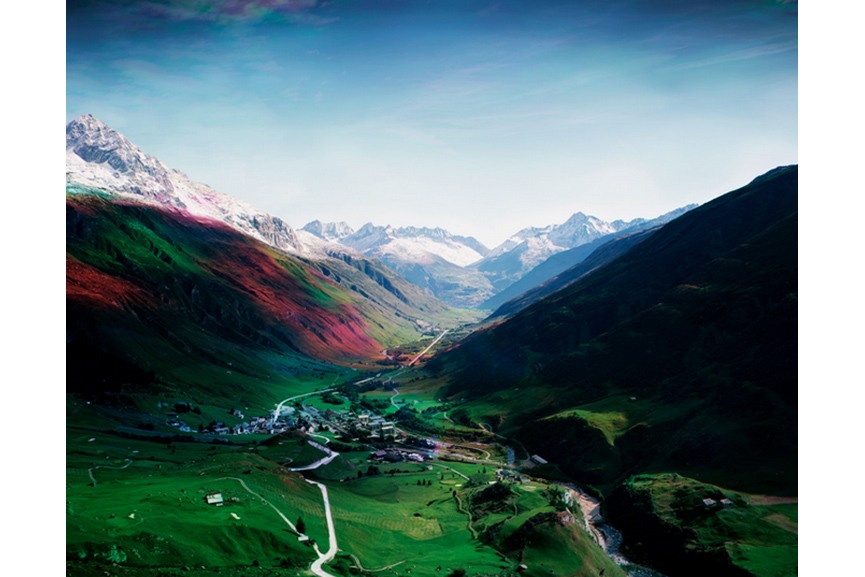 Florian Maier-Aichen
Florian Maier-Aichen was born in Stuttgart, Germany in 1973. He later studied at Högskolan för Fotografi och Film in Göteborg, Sweden and also at the University of Essen and eventually receiving an MFA University of California, Los Angeles. The images of Florian Maier-Aichen that combine elements of traditional analogue photography combined with digital manipulation, has been described as romantic, unearthly and cerebral, perhaps considered to be closer to drawing at times rather than documentary landscape photography. The images often feature places where natural landscape meets cityscape that on first glance appears postcard like in their attractiveness, taken from an aerial view creating an almost satellite imagery when added to with digital manipulation. Florian Maier-Aichen also enjoys paying homage to the pioneer photographers of the 19th century by recreating their standpoints in his own images and also by restoring and reinvigorating the artistry and alchemy that those pioneers used in early photography, often using techniques that are difficult to use and equipment that can lead to accidents such as light leaking that he embraces in the final images. Ultimately, Florian Maier-Aichen uses the photography as a form of painterly illusion to distort the line between fact and fiction while providing evidence of our rapidly changing planet.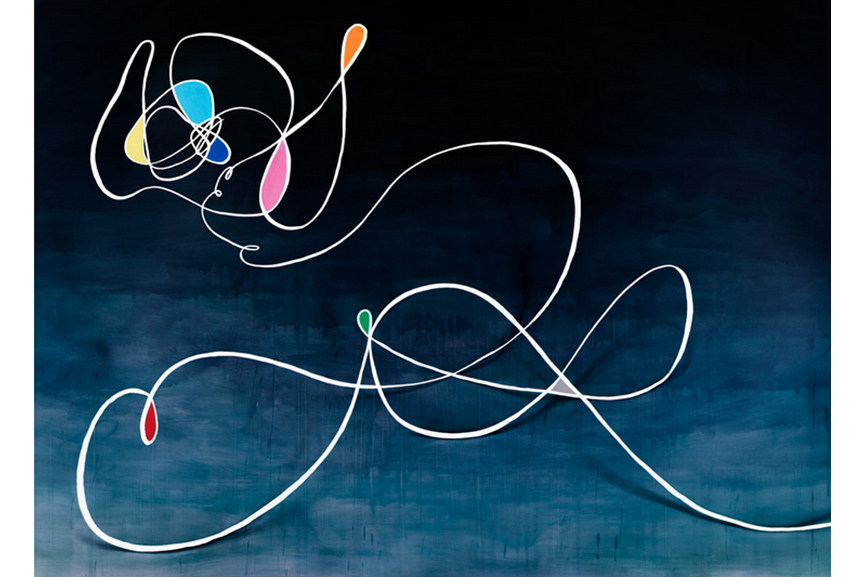 Time, Place and Memory at Blum & Poe
The latest exhibition of Time, Place and Memory creations by Florian Maier-Aichen can be seen at the Blum & Poe Gallery, Los Angeles between 15th November and 20th December, 2014.
Keep up to date with the time, place and memories by signing up to My Widewalls today!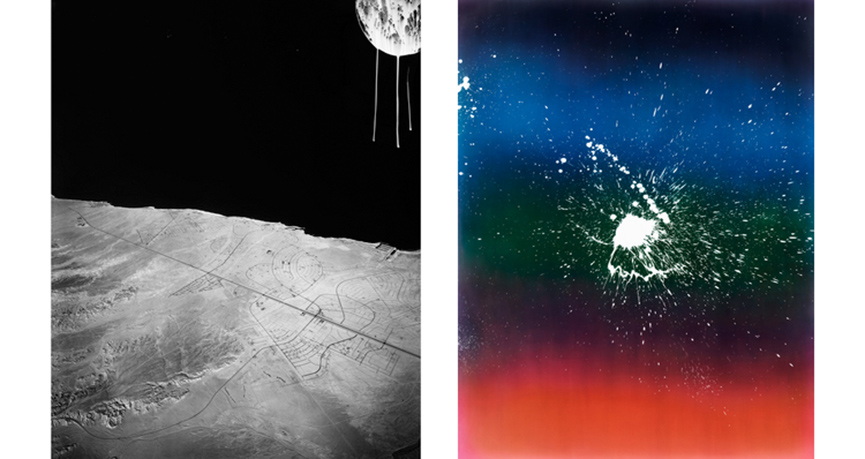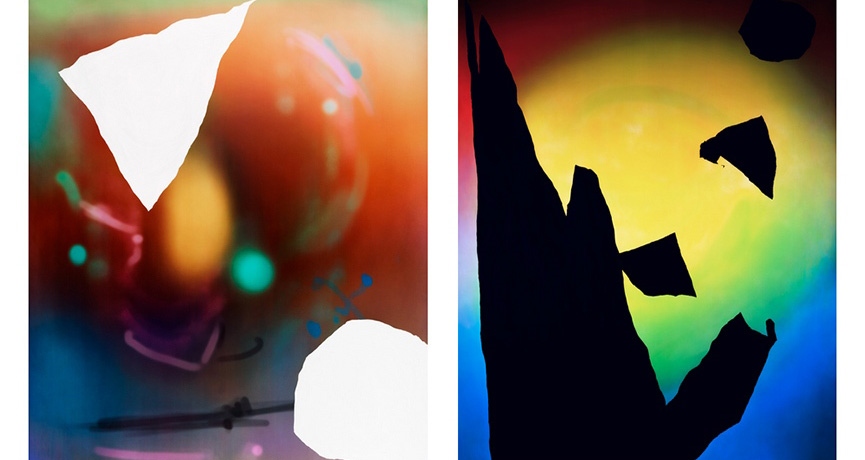 Photos courtesy of Blum & Poe.
[mc4wp_form]