Todd James: Pump Pump
You may know Todd James as REAS, a pseudonym he used as a young artist doing graffiti on the New York subway system and on the streets. Immersed in pop scene, he managed to transform his street art into a salable one, turning him into one of the most intriguing contemporary painters. An exhibition of his paintings is coming straight from his hometown of New York to Brussels, Belgium.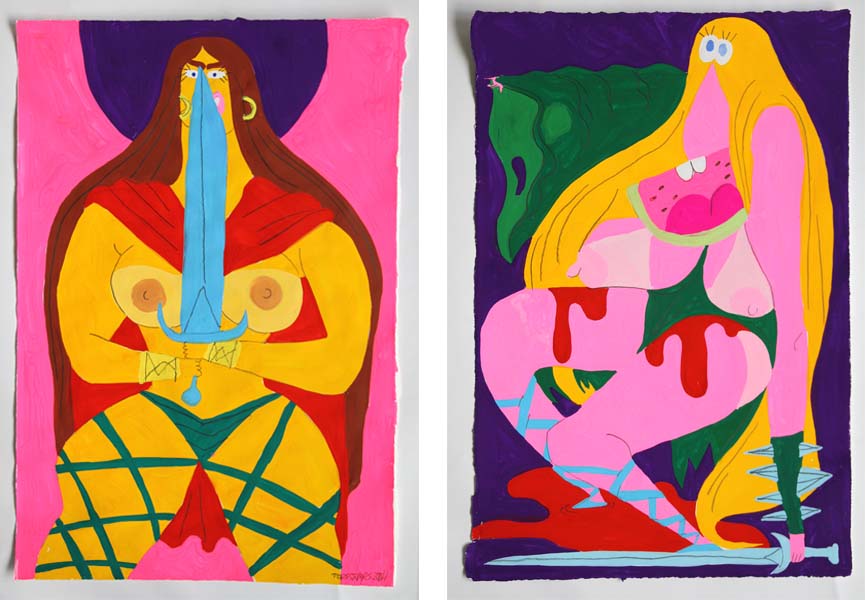 Todd James: Pop Culture and Pop Art
James is an omnipresent figure in the world of pop culture. His commercial adventure started off when he designed the Beastie Boys' Brooklyn Dust Elephant in 1987 and the logo of The Source magazine. He also worked for musicians like Mobb Deep, Eminem, Kid Rock and Iggy Pop, who used a character from his coloring book/zine. Recently, he was approached by singer Miley Cyrus, for whom he created a character to accompany her MTV VMA performance. Currently he is working the design director for the Comedy Central program "Crank Yankers". His cartoon-like drawings and graffiti art even got him to work for, well – Cartoon Network.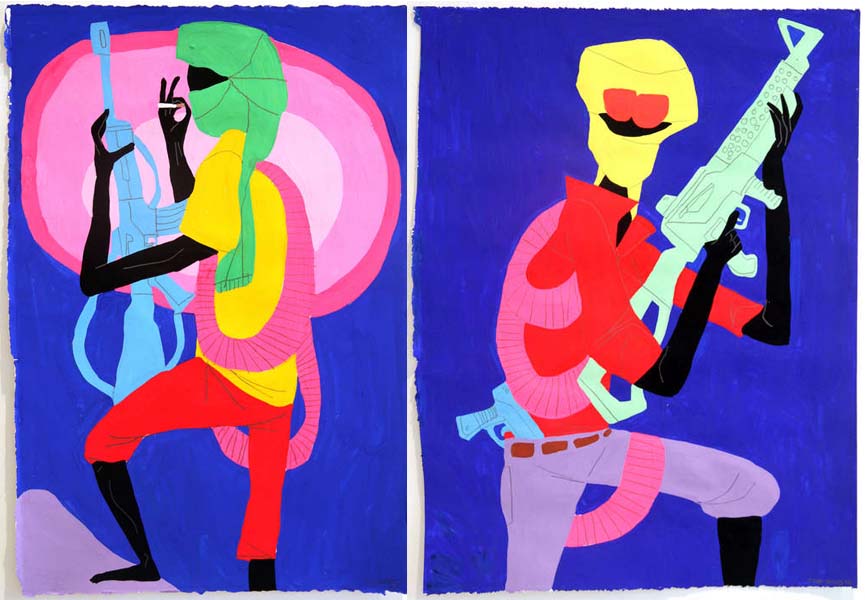 An Artistic Soul: The Pratice of Todd James
Although his talent mostly got consumed in business purposes, his art is as important as ever. His other adventure, the one going from gallery to gallery, began in 2001, when he collaborated with Steve Powers and Barry McGhee on a project called Street Market at Ditch Projects in New York. The work of these three former graffiti artists was chosen for the Venice Biennale in Italy the same year and the Liverpool Biennal the following. In 2004, James participated in a documentary film about graffiti artists, titled Beautiful Losers, an art project that explored the graffiti art world and featured interviews with James and some of his contemporaries. It was also an exhibition traveling throughout the United States and Europe and showing at various art museums starting with the Contemporary Arts Center in Cincinnati.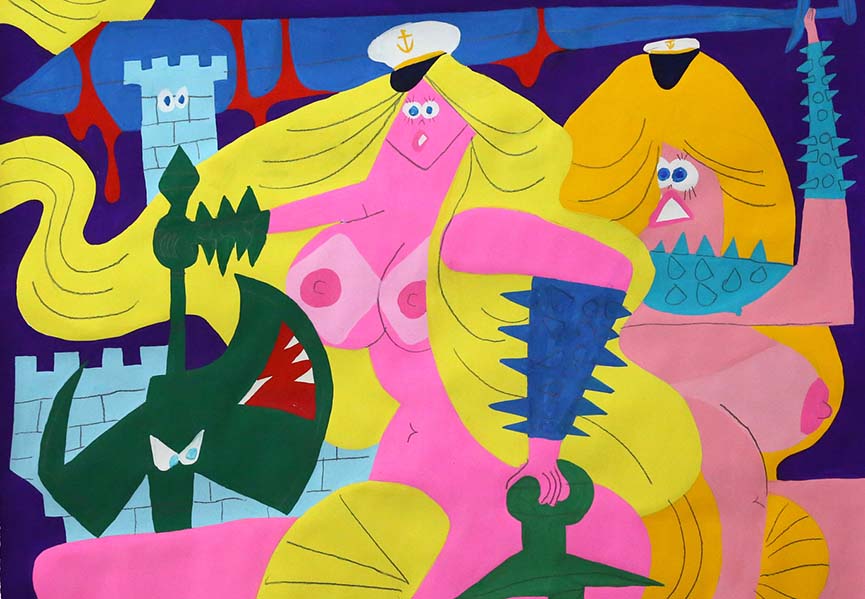 A Playful Irony
The work of Todd James is based on irony and it reflects a variety of influences, including pop culture and the American expressionist painters such as Willem de Kooning. His imagery explores the current political and social issues, trying to raise awareness about the present state of things. Often called "master of modern-day satire", James tends to strip down the subjects of his work to their basic, cartoon level by adding grinning faces to machines of destruction and using pastel colors. Other than depicting strip-like scenery, some of his paintings show his own inner struggling. His graphical aesthetics carry an important critique in a playful manner, while playing with modern clichés and imposed standards. Todd James: Pump Pump will open on January 22nd at Alice Gallery and will run through February 28th 2015. At WideWalls, we're all about street art! Be sure to follow our Street Updates!
You can also sign up for My WideWalls and, just, have it all – in one place!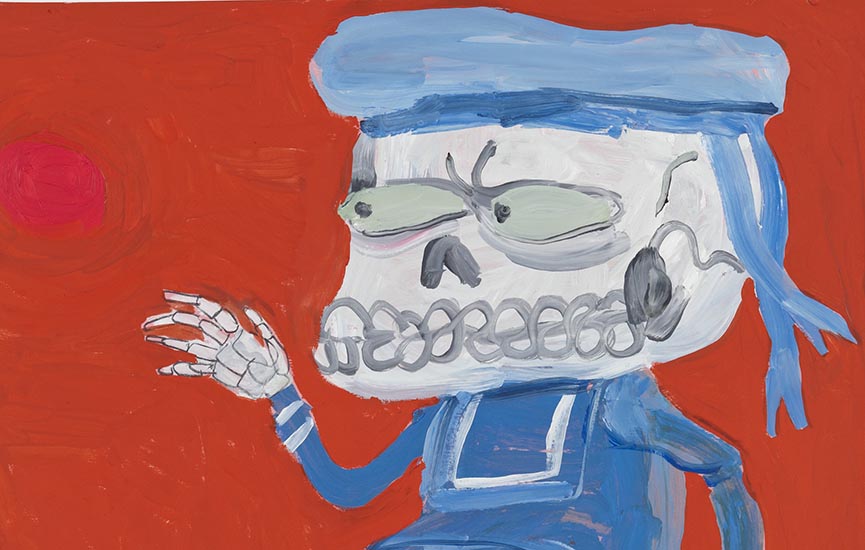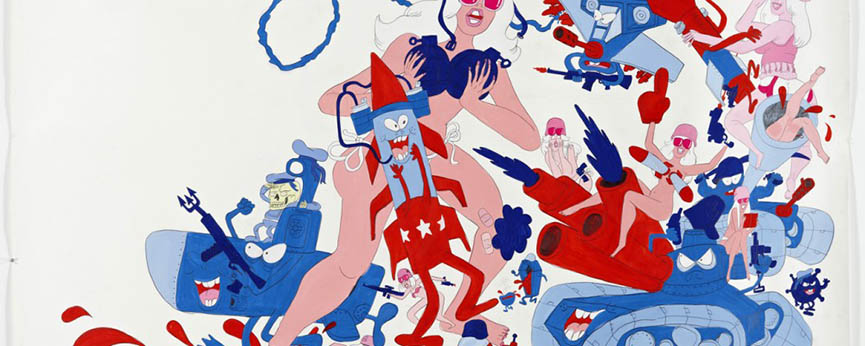 Images courtesy of Alice Gallery.
[mc4wp_form]