Tomoo Gokita at Honor Fraser
There are only a few contemporary artists who never felt attracted to portraiture and its huge artistic possibilities. Of course, creating portraits largely depends on the movement an artist belongs to, on style and medium he or she uses. There are amazing contemporary artists whose work became internationally recognized for their portraits. We recently wrote about Sascha Braunig, who combines vibrant color and a hypnotic style in depicting human body. On the other hand, Jonathan Yeo is famous for quite powerful portraits of famous people, while Vietnamese artist Bui Thanh Tam (one of the emerging artists from Asia) uses portraiture to explore the complexities of contemporary South-East Asian society. Tomoo Gokita's work is largely based on portraiture, although it's not the only genre he prefers. However, his approach to portraiture is so unique, that his solo exhibition at Honor Fraser Gallery in Los Angeles is a must-see show for all true art lovers.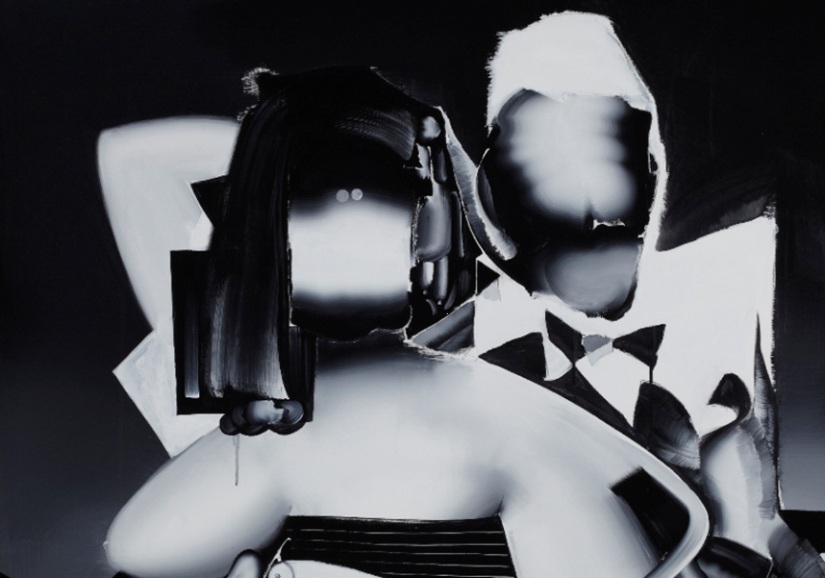 Honor Fraser Presents: Tomoo Gokita
Tomoo Gokita is Tokyo-based artist, who is acclaimed for his black and white gouache works that incorporate exceptional craftsmanship with disarming, surreal imagery. He became quite famous as graphic designer and illustrator back in the 1990s and early 2000s, creating extraordinary pieces that hadn't been exhibited in galleries or public spaces, but in books and other printed media. Having shown his peculiar talent in the field of the illustration and given his great influences on various sub-cultures since the 1990s, Tomoo Gokita began to exhibit large-scale tableaux both in Japan and in the international contemporary art scene. He is well-known for his monochromatic series that explores the traditional portrait format on a range of scales, using source material from vintage postcards, found photos, magazines, and classic film stills. These series he exhibited not only in Japanese and Asian galleries, but also in the United States as well. However, his international career began when he switched the focus from extemporarily produced drawing to abstract paintings, including portraits which appropriate the colors of black and white. In the last few years, Tomoo Gokita embraced Pop-Surrealist style, with compositions that blur the line between abstraction and figuration.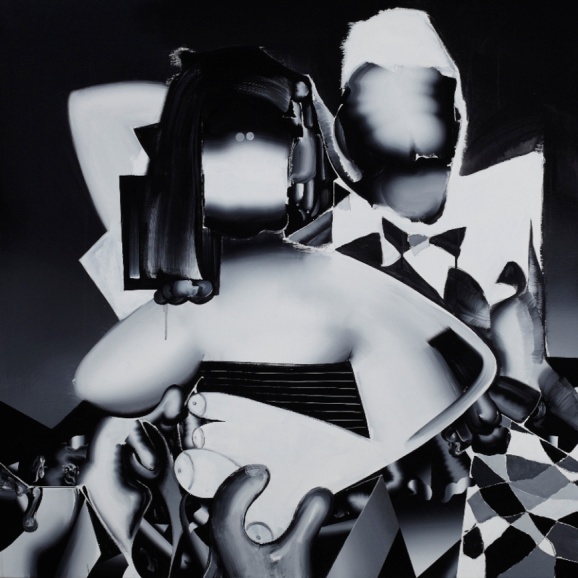 Tomoo Gokita: Besame Mucho
Tomoo Gokita's show at Honor Fraser entitled Besame Mucho will present more intimate portraits of individuals, as well as large-scale group compositions. Using source material from vintage postcards, 1970s magazines, found photos, and classic film stills, Tomoo Gokita distorts his subjects' bodies and obfuscates the faces, blurring them in gradations of gray and rendering them unrecognizable and yet still uncannily familiar. His portraiture is generally known for depicting tough guys and bimbos straight out of pulp fiction or Hollywood noir, including celebrities who are hardly recognizable because of his style to blur the figures' faces (take a look at our article about relations between celebrities and showbiz with contemporary art).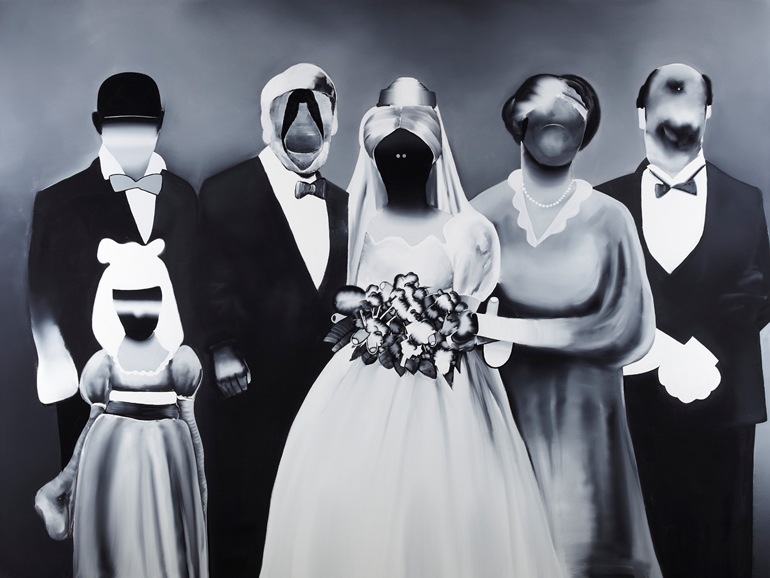 Tomoo Gokita at Honor Fraser
Honor Fraser Gallery has presented two exhibitions featuring Gokita's work to date – Heaven (2009) and Vanity Drunko (2007). Besame Mucho show will be an opportunity for true art lovers to see how the work by Tomoo Gokita has evolved in the past several years. The show will be on view from April 11th until May 16th at Honor Fraser Gallery in Los Angeles.
If you like the style of Tomoo Gokita, be sure to check out the art of SIT. Although these artists have different approaches when it comes to subject-matter, domination of black and white colors, as well as the blur line between abstraction and figuration is quite important thread in the works of these two artists.
Sign up for My Widewalls! It's free of charge, and you will be informed about news from contemporary art!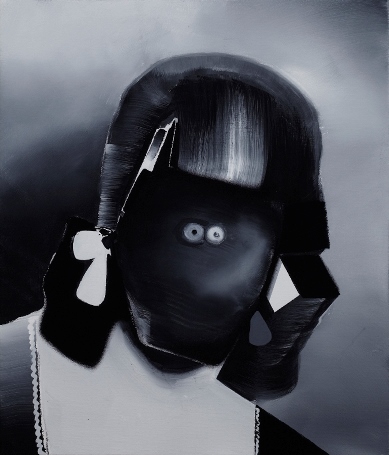 Featured Image: Tomoo Gokita – How to Marry a Millionaire (detail), 2015. Acrylic gouache on canvas
Images are courtesy of Honor Fraser Gallery, Photo by Kenji Takahashi.