Topographies Exhibition by Michelle Stuart Open at Marc Selwyn Fine Art
Marc Selwyn Fine Art gallery in Los Angeles is currently hosting an exhibition of Michelle Stuart's drawings and photographic artworks, the show is named Topographies: Works on Paper 1968-2015. The artists' fascination with the world of nature and the infinite cosmos which surround us, has been shown through a variety of mediums, and in the case of Michelle Stuart, those mediums are ranging from intimate drawings, sculptures and photographs to site-specific works and multimedia installations. In the past, photography played an auxiliary role in Stuart's work, but recently, the medium has grown to become her primary method of communicating with the viewer.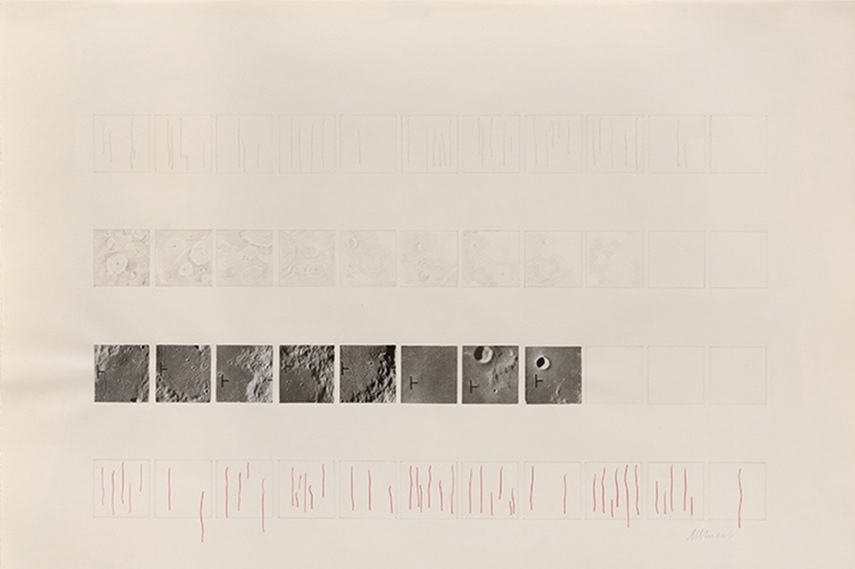 Rewriting the Vocabulary of Art
Performative rubbing and frottage technique, mixed with the elements of the landscape itself, are a vital characteristic of Stuart's work. It is exactly this unique style of coalescence and nature integration that makes her art stand out and question the conventions of drawing. Fused with natural materials, her works manifest the texture of earth in a remarkable combination of the rudiments of both photography and drawing. Regarded as a trailblazer for implementing wax, seeds, plants, earth and other organic mediums to the vertical surface, Michelle Stuart takes the process of art creation one step further. She escapes the bounds of tradition and explores a whole new world of resources, not often used in the context of painting. By employing the physicality of unusual materials, and exploring cultural and scientific issues, this pioneering artist writes a new vocabulary of art.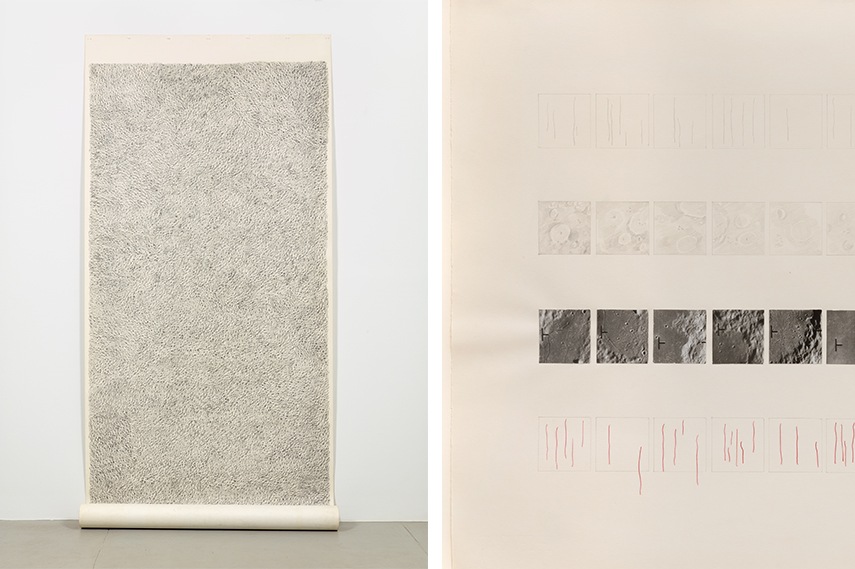 Michelle Stuart Celebrates Place as a Source of Memory
In this selection of Stuart's works, one of the definitive highlights is #9 Zena. This epochal scroll is followed by a medley of paper works, including those from the artist's early collages like Traces, and the more recent indexical works, which are characterized by having the earth and seeds pressed and merged into the paper supports. Each presented work displays a contemplative experience of the nature of memory, created from individual images which were digitally printed onto sheets of archival paper. Conjoined in a filmic manner, the singular panels feature untouched and altered elements, such as her own photographs and appropriated vintage images. What the artist aims to highlight is the importance of place as a unique source of memory, expressed through the dreamlike recollections of her past.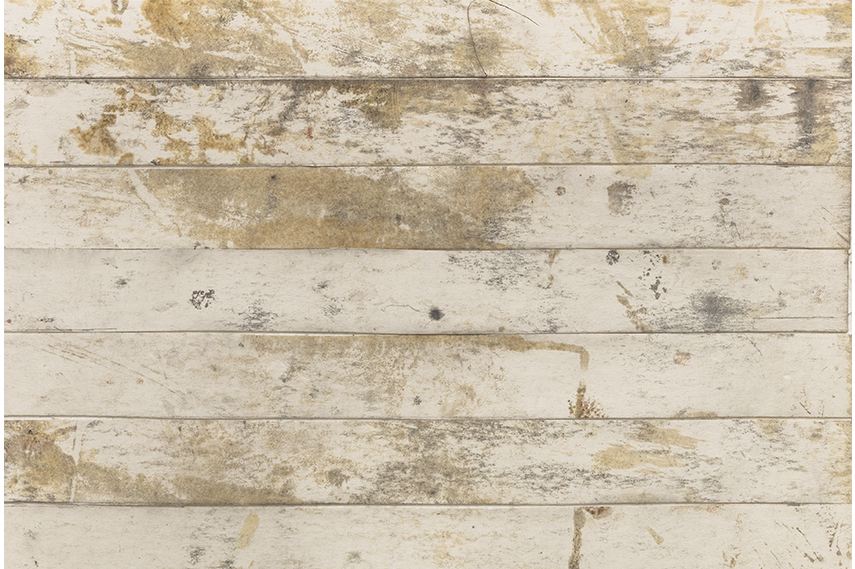 Topographies Exhibition at Marc Selwyn Fine Art
The rich and diverse utilization of different practices will once again affirm the level of intricacy which exudes from the art of Michelle Stuart. The exhibition Topographies: Works on Paper 1968-2015, hosted by Marc Selwyn Fine Art gallery in LA, started on July 18, and is on view until September 5th, 2015. Each showcased piece emanates a profound connection with the earth, bringing it closer to us on a physical and spiritual level. The works of Michelle Stuart almost enable us to touch the history and memories, hidden under the multilayered pieces of her unique art.
Dig into the memories through art with a free sign up for My Widewalls!
All images courtesy of the artist and Marc Selwyn Fine Art gallery Featured image: Michelle Stuart – Fault Lines, 1969 Photo credit: Robert Wedemeyer