Touching the Art
Ya think art talk shows are too long, hence boring, but still love to listen or engage in a witty artsy banter? What a web TV station Ovation has in store might be just the right fix, coming in the form of a novel mini web-series Touching the Art. This several-minute talk show is conceived as a semi-comedy act, but essentially serious debate, tackling some of the most burning topics within the "world's least favorite subject: art". Hosted by Casey Jane Ellison, Touching the Art provides a different insight into the opinions of art professionals, delivered in answers to short, to-the-point questions.
Launched on July 17, the first epp of the Youtube series is approaching the 18,000 viewer mark, embedded fully below.
Touching the art S01E01
First episode guests were Jori Finkel, New York Times and The Art Newspaper reporter, Bettina Korek, founder of ForYourArt and executive producer of the web TV series, and Catherine Opie, photographer and UCLA professor. Touching the Art was designed as a web TV talk show, broadcast on Youtube, directed in facilitating the art-talk, reviewing the current topics and occurrences, especially the growing involvement of celebrities in contemporary art, the constant obsession with fashion, and eye-popping auction prices. What is happening and why is art still a largely mystified field is what the guests will address in talk with their comedian and artist host.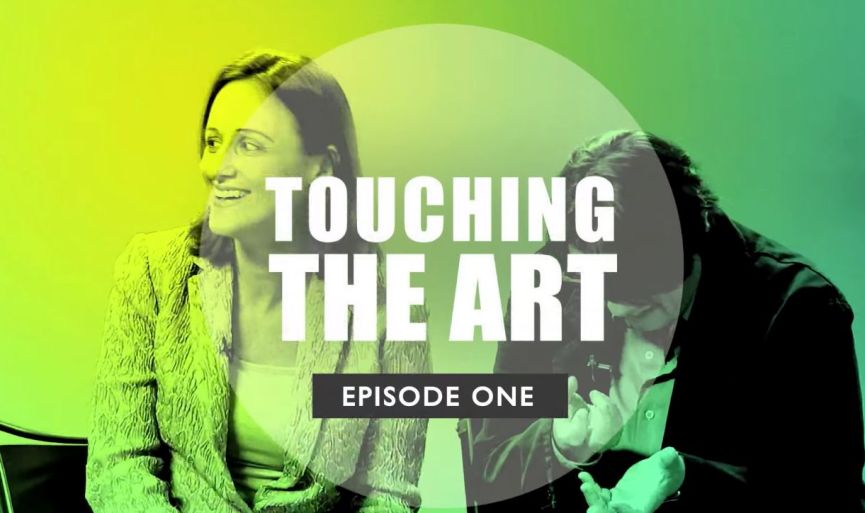 The Line of Art Questioning
Sitting down in a minimalistic studio, Casey Jane Ellison introduces her guests, all female, and emphasizes that the future casts will remain to have an entirely female cast. "Is that an issue?" she asks, which may be considered either a joke or an enticing remark, or both. In fact Casey's disposition is brutally honest, blunt at times, intended to remove all hurdles between the viewer and the theme, while all female guests are a symbolic response to the general imbalance in panel discussions. With a subtle attraction towards 'outrageous', Ellison composes questions covering the artistic sphere as widely as possible for a seven minute show, shouting rhetorical questions such as "What is art?", and then providing the 'correct' answer, too.  "Do rappers, actresses and other celebrities make better art?". As her guests give comments and reactions, their own perception of the art world shines, emphasizing the true value of the mini-show – the insight into the artsy sphere, from another angle. If we overlook the [deliberately?] lingering pauses between Ellison's assertions and the guests' remarks, Touching the Art proves to be a great information source about the overall feel or trends.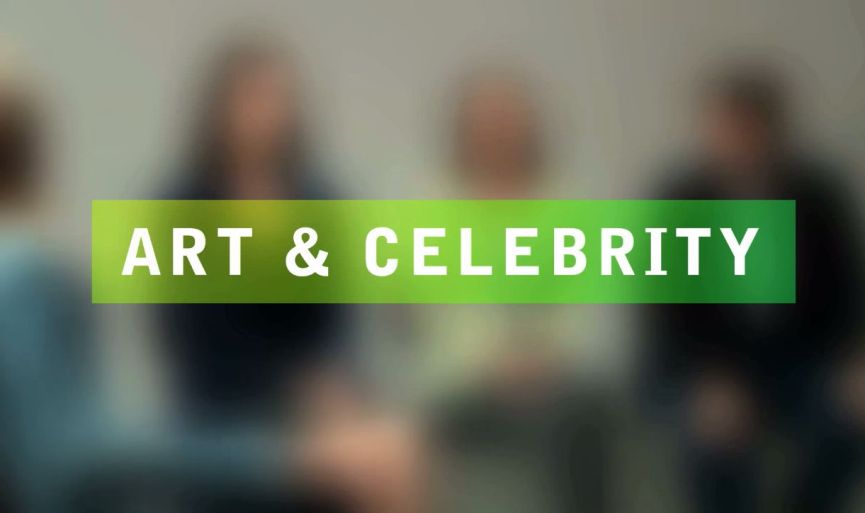 More Episodes Coming Up!
Since the launch, a second episode has been released as well, while the plan is to include talks about upcoming major events, as well as the ongoing arty topics.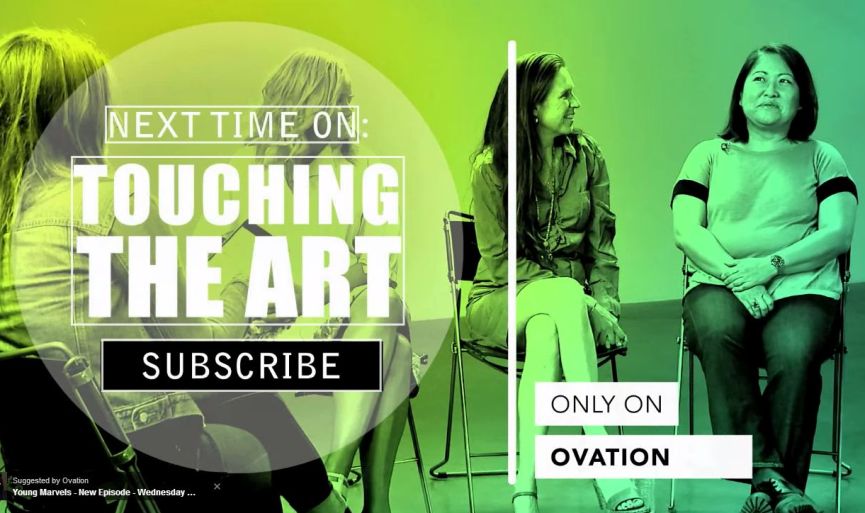 [mc4wp_form]