Toums' Primitive Acids Take Over Urban Spree Galerie
Wandering between his native Bordeaux and Berlin, Toums is an artist who continuously reinvents the medium of analog photography. Using a unique chemical process and intervening directly on the negative itself with acids, ink, or paint, he creates complex motives, stark contrasts and fine details. Initially inspired by Les Récréations photographiques of the 19th century and the Avant-garde artists of the 20th century, he reinterprets them a century later by working in the darkroom and strictly excluding all forms of modern technique. Combining his skill set with a dark contemporary mythology, he offers a contemporary surrealist and subversive photography. The latest body of work by this innovative French photographer will soon be on view at Urban Spree Galerie. Titled Primitive Acids, the show will immerse the viewers into his unique pictorial world.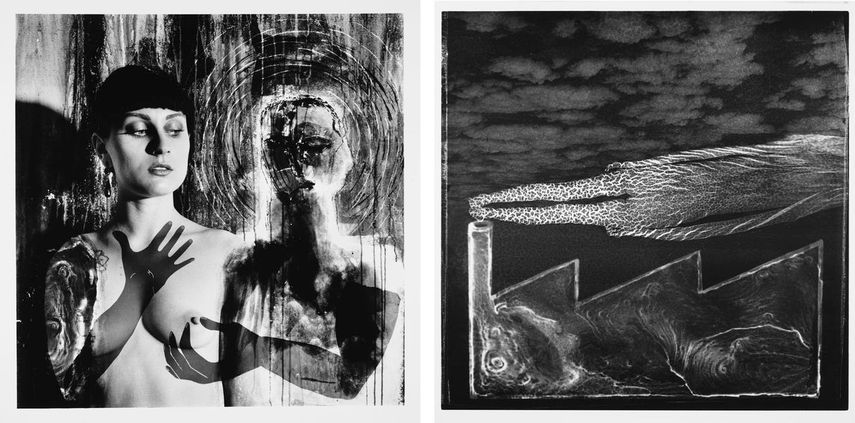 The Fragility of Photography
A self-taught artist, Thomas Gosset aka Toums realized the fragility of his practice after the theft and the destruction of all his negatives, draws, and notebooks in 2013. This unfortunate event resulted in a decision that has completely changed his approach to his artistic practice. Choosing to free himself from his previous work, he focused on a research on the deeper meaning of the image and its genesis, reaching into the very heart of the photosensitive matter. A rare breed of an iconoclast photographer, he breaks the boundaries of the medium, desacralizing it to provide a new meaning. Depicting tattered bodies rub with faceless souls, his works are at the same time chaotic and beautiful.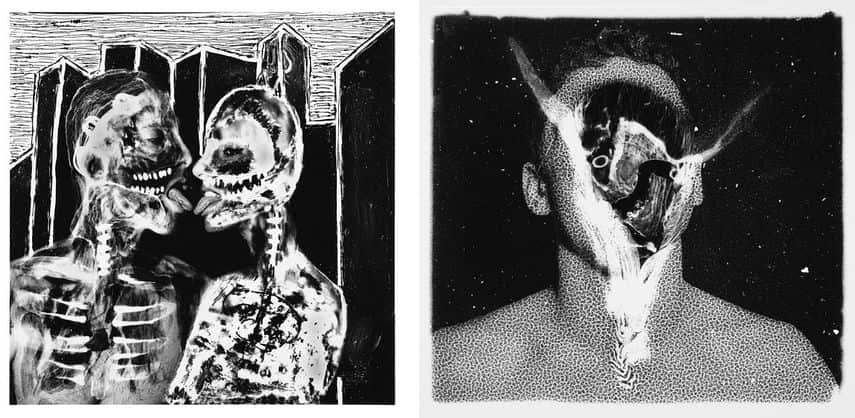 Disobedient to His Medium
Working in the genre of portraiture, Toums depicts figures that bear the irreversible scars he inflicts on his negatives by mutilating or recomposing them. After taking the initial image, the artist creates a final one through his manipulations ex-post, achieving the transmuted vision for his subjects. Often working with acids that slowly corrode the matter, the artist makes the results highly unstable. By destroying his films, he gains direct control over the frozen reality he destructures at will. In this way, Toums pushes the normal process of photography to expand his own field of investigation and thus regains and imaginative and narrative freedom. Freezing absurd moments in reality, he creates compositions that build a new mythology with elements borrowed from the Greek corpus of myths.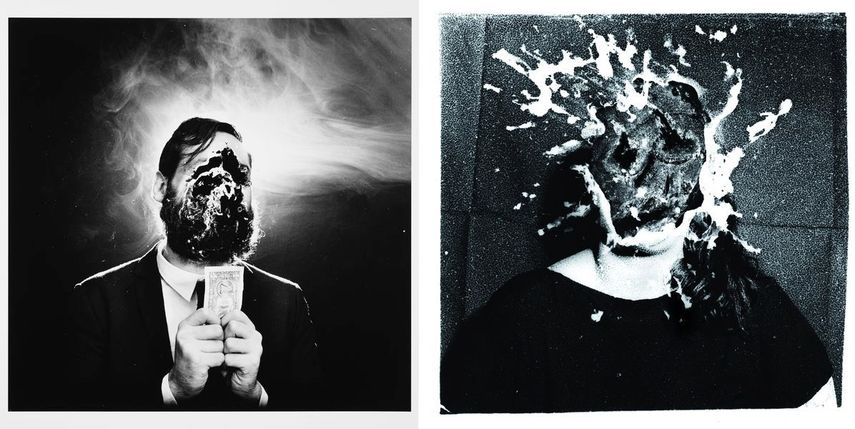 Toums Art Exhibition at Urban Spree Galerie
The exhibition Primitive Acids is the first German solo show of this French experimental analog photographer whose work resembles pictorial worlds of Joel-Peter Witkin, Pierre Molinier, and Roger Ballen. It will be on view at Urban Spree Galerie in Berlin from October 20th until November 12th, 2017. The opening reception will be held on Friday, October 20th from 7 to 11 p.m. The artist will be present.
Featured image: Toums – Le Trader (detail), 2015. All images courtesy of Urban Spree Galerie.