Demolition of Townhouse Gallery in Cairo - Police Shatters Dreams of the Gallery's Reopening
Downtown Cairo has had a long relationship with art. Architecturally preserved and hosting many theaters, cinemas, intellectual cafes and art venues such as Townhouse Gallery, alternative art scene and political activity have been a huge part of its identity. Still, art scene in downtown Cairo, and Cairo in general face many challenges today. With unsatisfactory cultural policies, lack of government funding, bad management and weak curatorship at state-owned spaces, lack of critical writing practice, lack of space, censorship and issues with foreign funding, the further development of the art scene in Cairo is obstructed in so many ways. Another problem is a strong presence of security forces scaring people from the area and interfering with artistic processes. The art scene in Cairo has received another hard blow from the government with the sudden demolition of the famous Townhouse Gallery.
Police-Supervised Demolition
After last week's partial collapse, around 30 riot policemen heavily armed have surrounded the building to enforce the partial demolition of one of the most loved and respected art galleries in Cairo. After evicting the residents, the laborer started destroying the interior, removing floors and windows and ripping the place to pieces. The renovated five-storey building was also a home to several families and mechanics' workshops, now kicked to the streets. Major part of this late-19th-century building protected as heritage site was demolished despite the order from the deputy governor of Cairo on Sunday for the demolition to be postponed.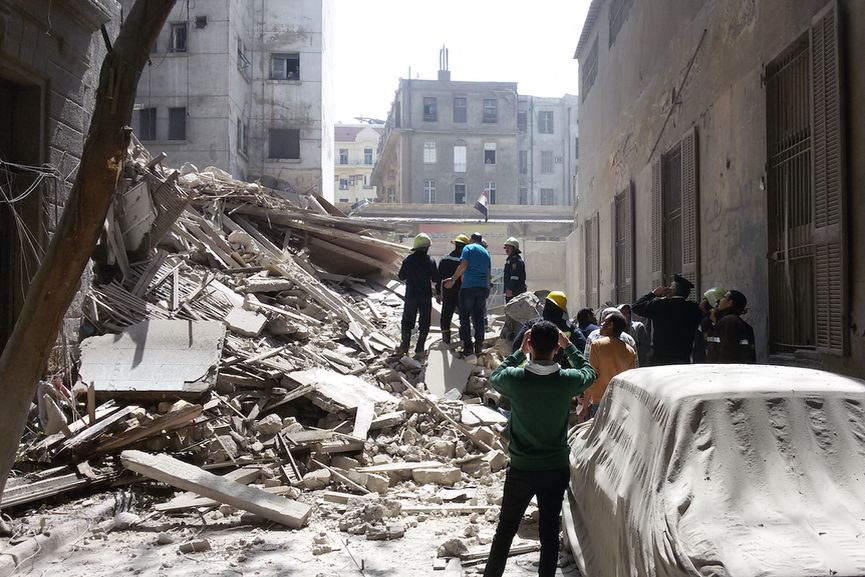 Empty Promises
When the demolition was announced last week, the news sparked anger among many, leading dozens of people to show their support on the morning the demolition was scheduled. The demolition was halted and officials have promised that the building would be inspected and studied, assuring everyone that the alternative solutions would be looked for. Nevertheless, the building was demolished without official announcements and a warrant. Two months before, the Townhouse Gallery was allowed to reopen if the staff complied with new legal restrictions, that many considered as an obvious act of censorship and state control.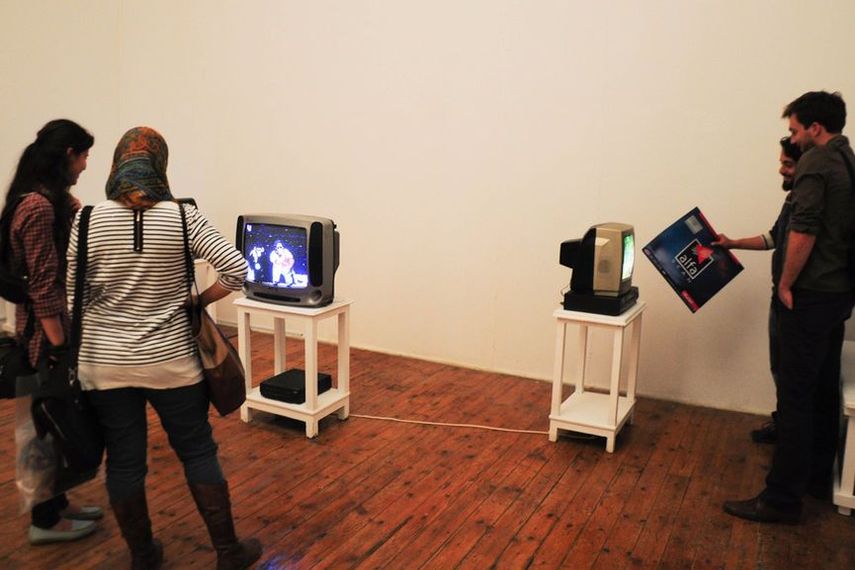 Raids And Censorship at the Townhouse Gallery
The Townhouse Gallery occupied an important place in the contemporary art and culture of Cairo. Opened since 1998, the gallery helped shape the scene with their groundbreaking exhibitions, concerts, film screenings and international residencies. Following a multi-raid in December in 2015 conducted by the country's Censorship Authority, the gallery was forced to close. The Townhouse will continue organizing exhibitions, events, and performances in the adjacent Factory Space, where programs will resume next week. Even though the original building is severely destroyed now, the representatives from the government stated they would adopt accordingly.
Featured image: Townhouse Gallery, via thetownhousegallery.com